Today I have some more house updates for you. Yay! I'll be sharing the guest room. It's not all the way finished, but at least now the boxes are gone and we are ready for visitors. Hint, hint to my family. ;)
I've been working on for the guest room. One of this months theme was  Noir et Blanc –  clean, simple, black and white stripes, grids and striking floras. Since I already had the white comforter and black bed frame (do you remember when I found that curbside -eek), I decided to add some bold patterns and a few pops of color. I just can't help but add a little color. Those nightstands are still probably one of my favorite pieces I've ever re-done.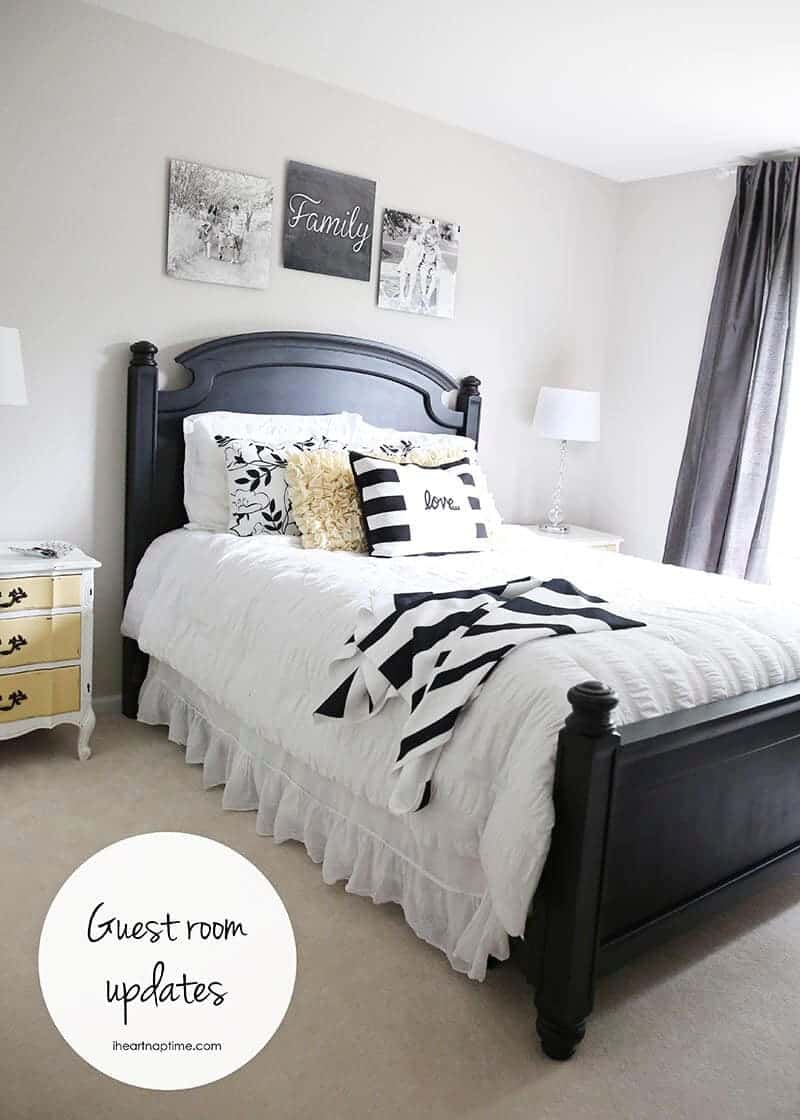 Above the bed I hung some metal prints and then I added some more pillows to the bed. You can never have too many pillows, right?! I love adding different patterns and textures with pillows. It makes things more fun!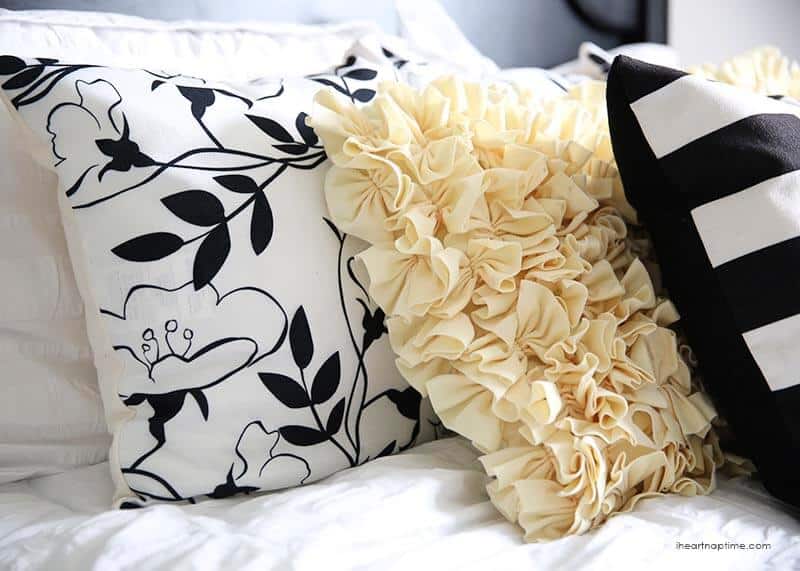 I also turned Shutterfly's curved glass into a jewelry dish. Perfect for the nightstand and super simple!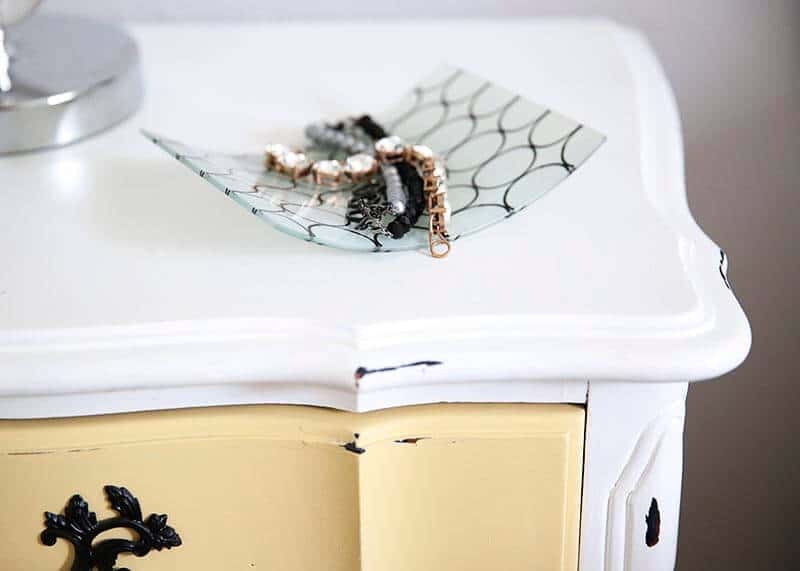 Another thing I did was turn the desktop plaques into a little memo board. All I did was hot glue on a metal clip and now I can add little notes for my guests.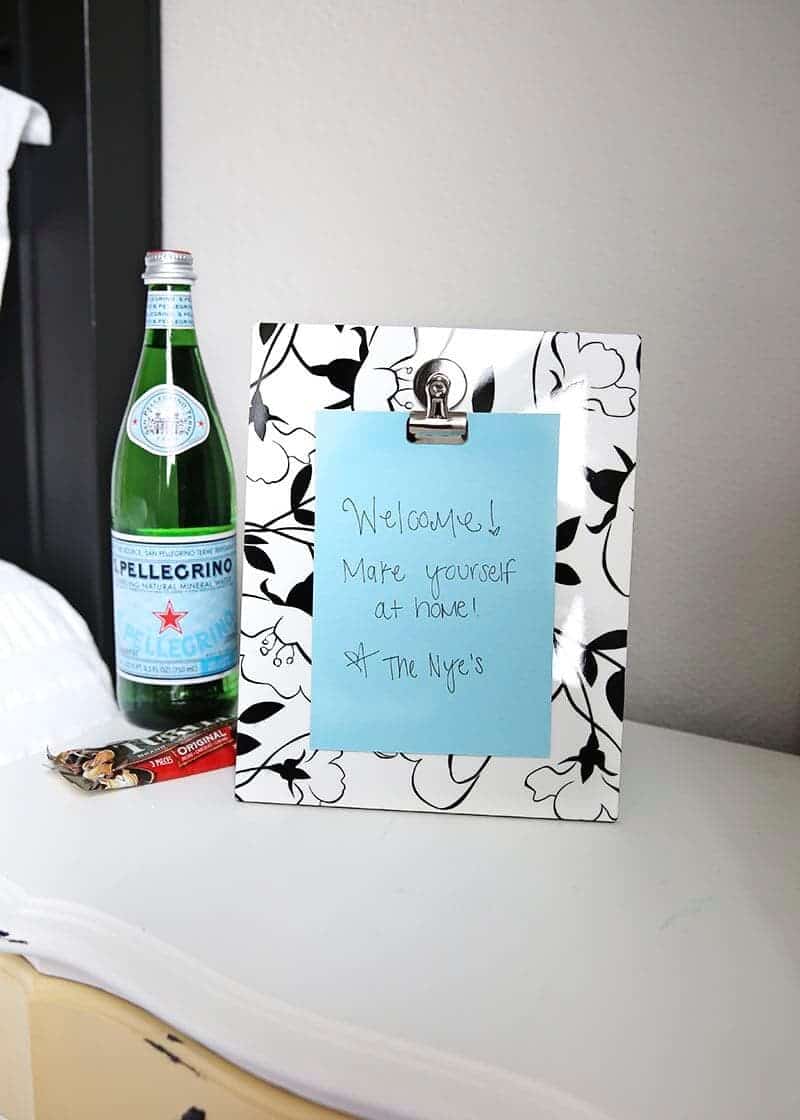 Here's the free designs below, if you'd like to make your own. Or feel free to use them how you'd like. Just please use them for personal use only. Click on the link and then right click on the image to save to your computer. :)
 Free downloads
To make the pillows that I have shown above head over to the Shutterfly home decor line and select the pillows and then 'photo gallery.' Then you can upload the saved image from your computer and place into the design. Arrange the image how you would like, but do not add text. Preview the design and then hit order. It's super easy. I love how mine turned out! For the metal prints click here, desktop plaque here, curved glass here and blanket click here …then follow the same instructions as above.
Thanks to Shutterfly for sponsoring this post.