Big Christmas Hair Bow… a fun and easy tutorial to make a beautiful hair bow, the perfect fun accessory!
Hello! I am Samantha from Crafty Texas Girls and today I am excited to show you how to make a Big Christmas Hair Bow. This bow can be worn by girls of every age and it would be fun hair accessory for a themed 'ugly sweater' Christmas party too!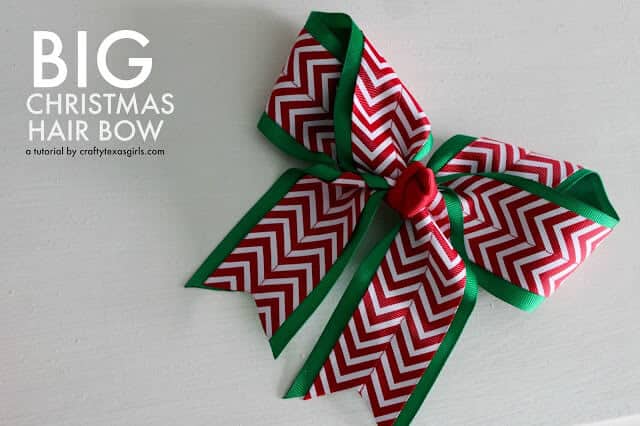 To make a Big Christmas Hair Bow you will need:
1 green ribbon 28 inches long and 2 inches wide (I used this one)
1 red/white ribbon 28 inches long and 1.5  inches wide (similar)
1 red ribbon 6 inches long, 7/8 inch wide (similar)
French barrette (similar) – you could also use an alligator clip or pony tail elastic
Thread & needle
Sewing machine
Glue gun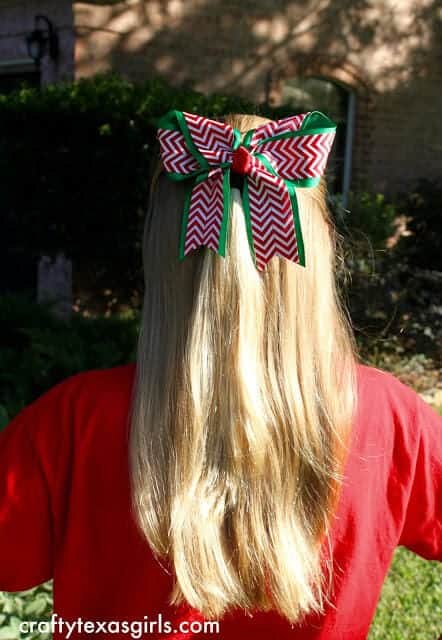 Big Christmas Hair Bow Instructions
1. Layer the two long ribbons on top of each other and run a straight stitch down the middle using your sewing machine. (If you don't have one, you can hand-stitch or use hot glue.)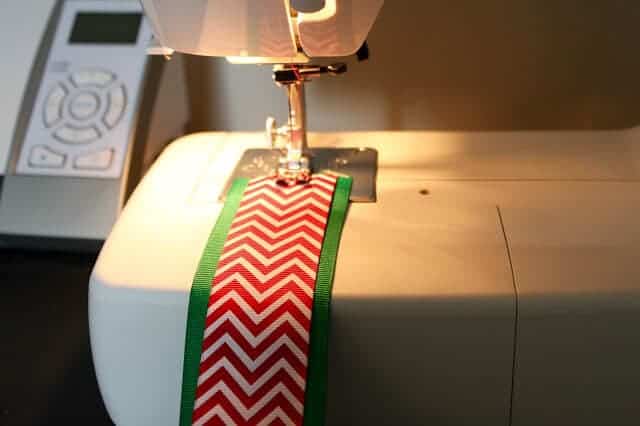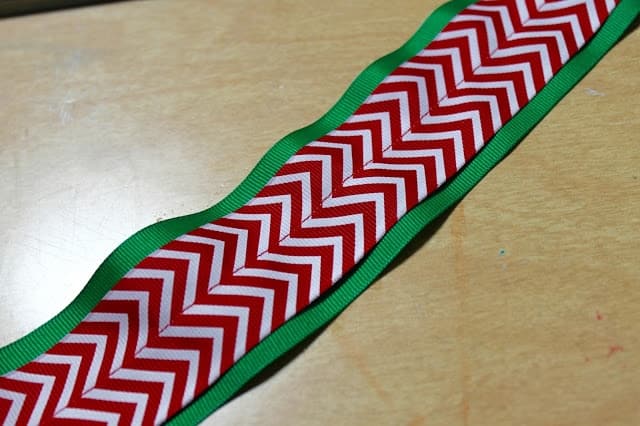 2. Fold and snip the ends of the ribbons. You can use a lighter to seal the ribbon so it won't fray or you can use a product like Fray Check.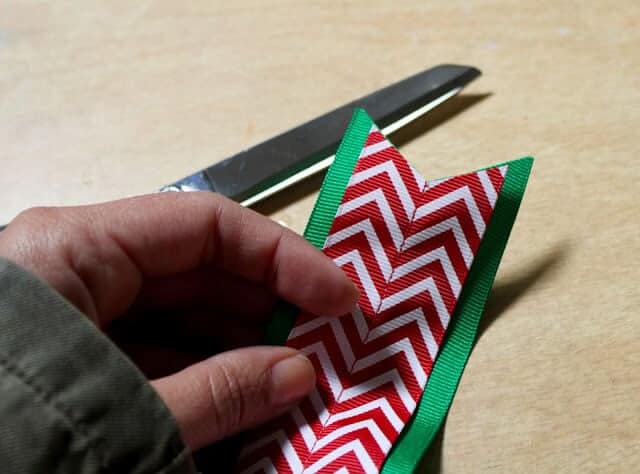 3. Fold the ribbon over to create a bow shape as shown.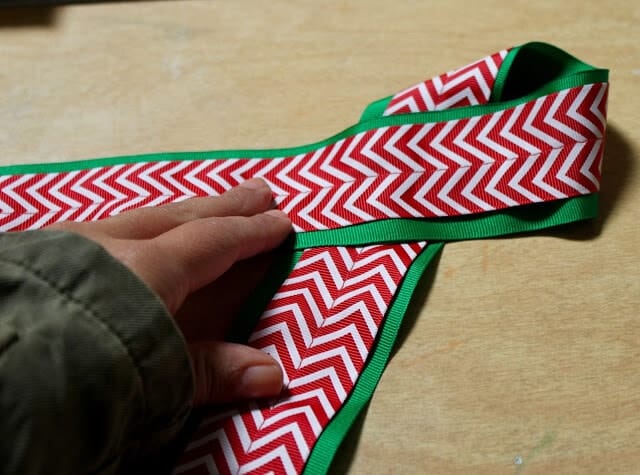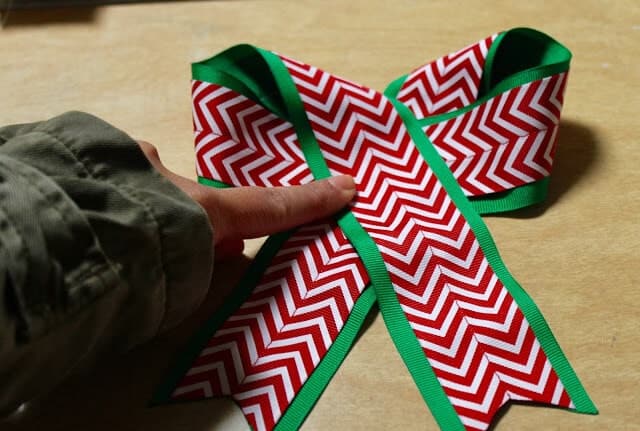 4. Secure the ribbon in place with 3-5 stitches in the middle. (Do not cut off the thread yet.)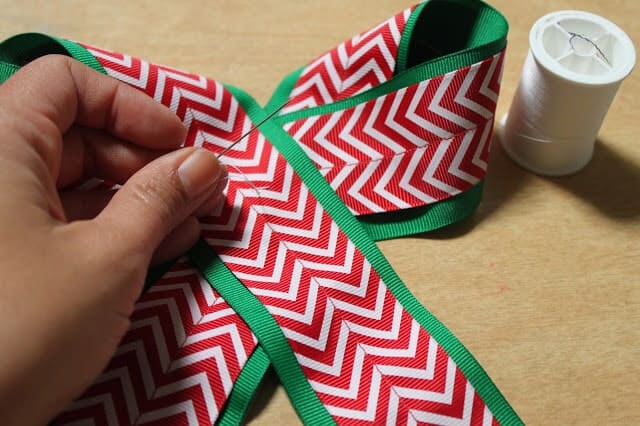 5. Pinch the center of the ribbon and use the thread to wrap around the middle. This will hold the 'pinch' in place. Tie a knot in the thread and now you can snip off the excess.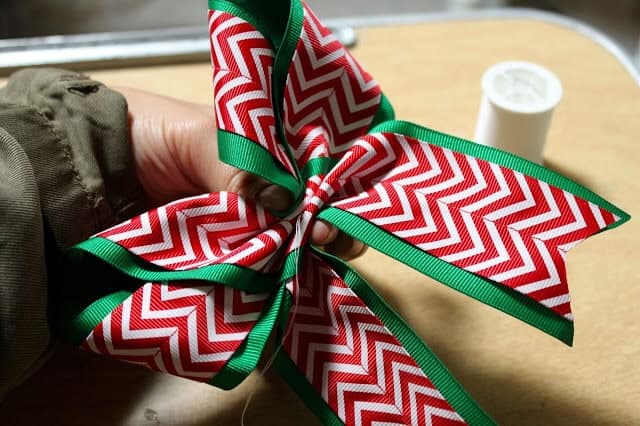 6. Turn the bow over and use the small piece of red ribbon to cover the thread in the center. I like to tie a knot in the ribbon for the center. A small dot of hot glue will hold this ribbon in place.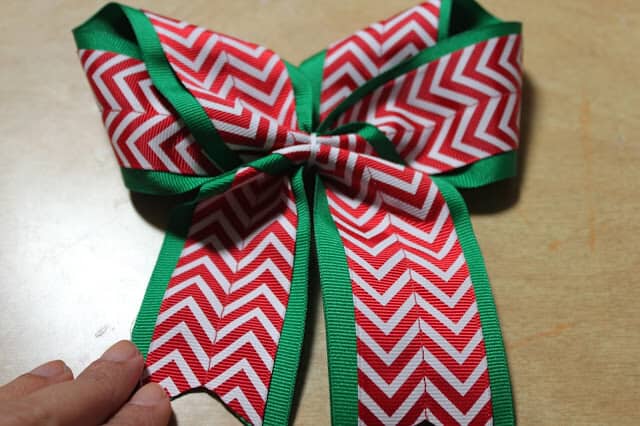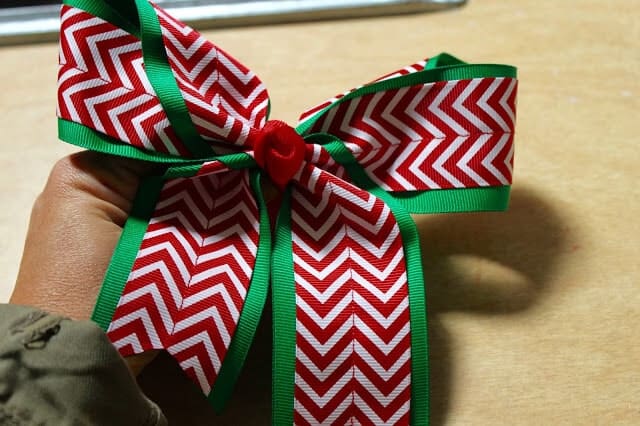 The Big Christmas Hair Bow is so easy!
7. Use hot glue to attach the clip to the back and wrap the ribbon around the clip and secure with hot glue. Snip off any excess of the red ribbon.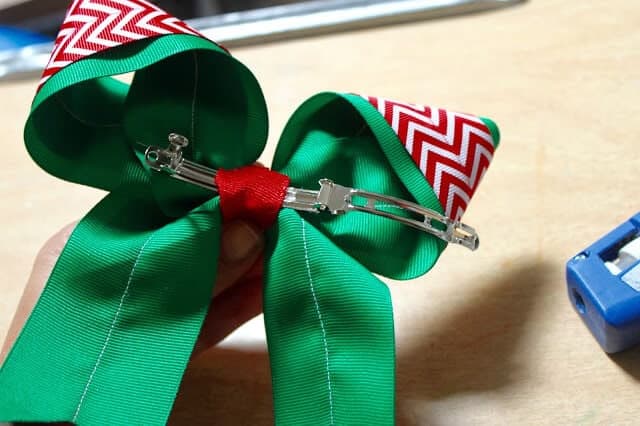 And you are done! This bow makes a great gift and is the perfect hair accessory for all those holiday parties and photos.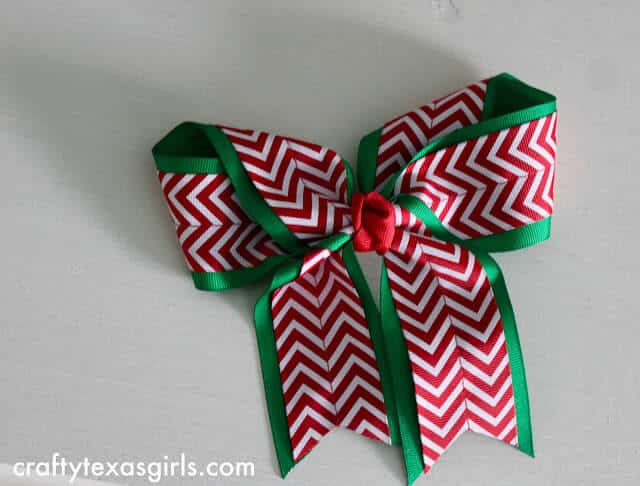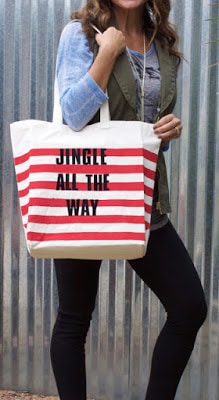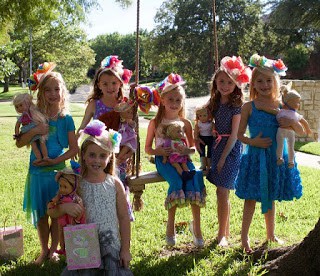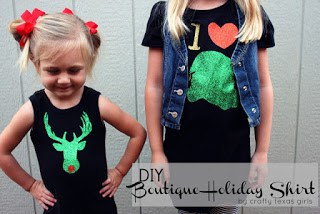 Like this post? Join the thousands of other readers that have subscribed to Crafty Texas Girls. Get your free subscription delivered directly to your inbox.
Thanks, Samantha!
If you enjoyed this festive holiday tutorial, you'll enjoy these too!