Happy Thursday friends!
I finally got my Halloween decor up! Yippee! I love Halloween! Have you put up your Halloween decor yet? My "Halloween" box was sitting in my living room the for the past two weeks just waiting to be opened and I finally got to it. I decided to go simple this year and ended up using a lot of things I had on hand. And of course I had to throw some candy into the decor. Candy pumpkins! Those pumpkins are seriously dangerous! They're even better on my pumpkin bars!
I ended up putting my Halloween decorations on top of my vintage grey desk. I'm still in love with GREY! Aren't you? Can't get enough of it! I put up my washi tape pumpkin and boo blocks from last year with a few other knick knacks I had around. I also hung up my chandelier plates I made last year with command strips. Love those! Perfect for hanging things up!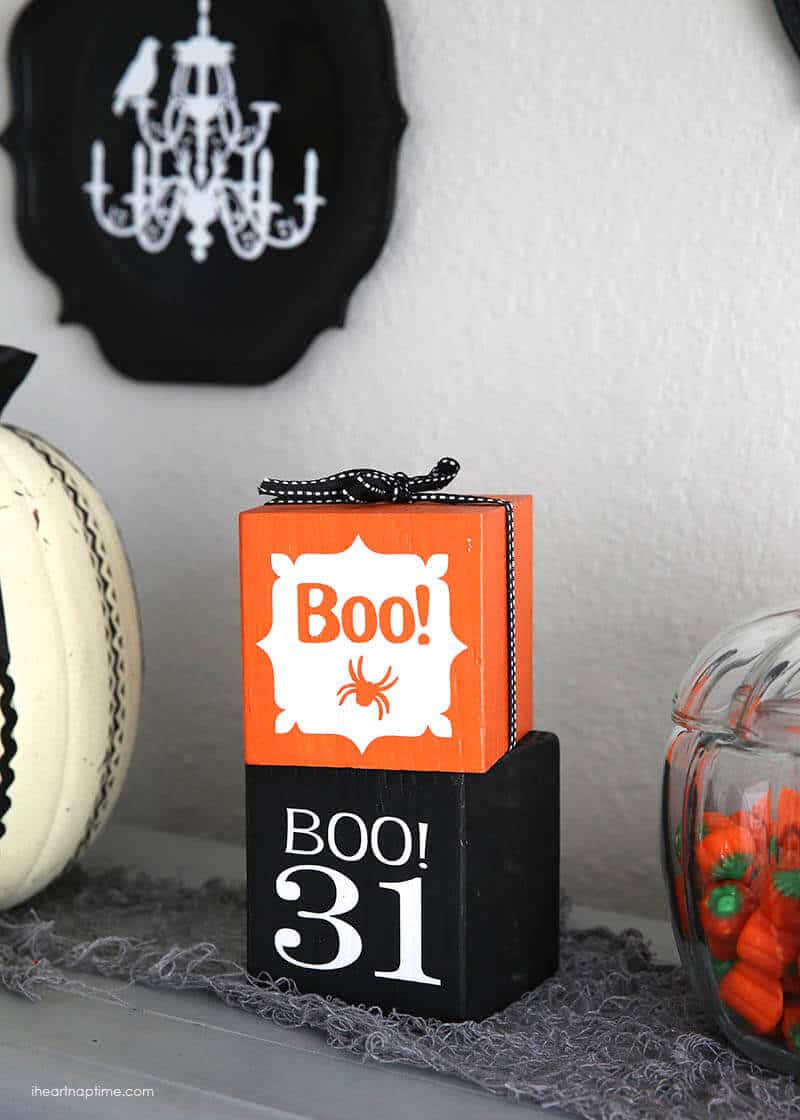 I also found these cute bats at Target. The kids helped had a lot of fun helping me hang them up. They add the perfect Halloween touch.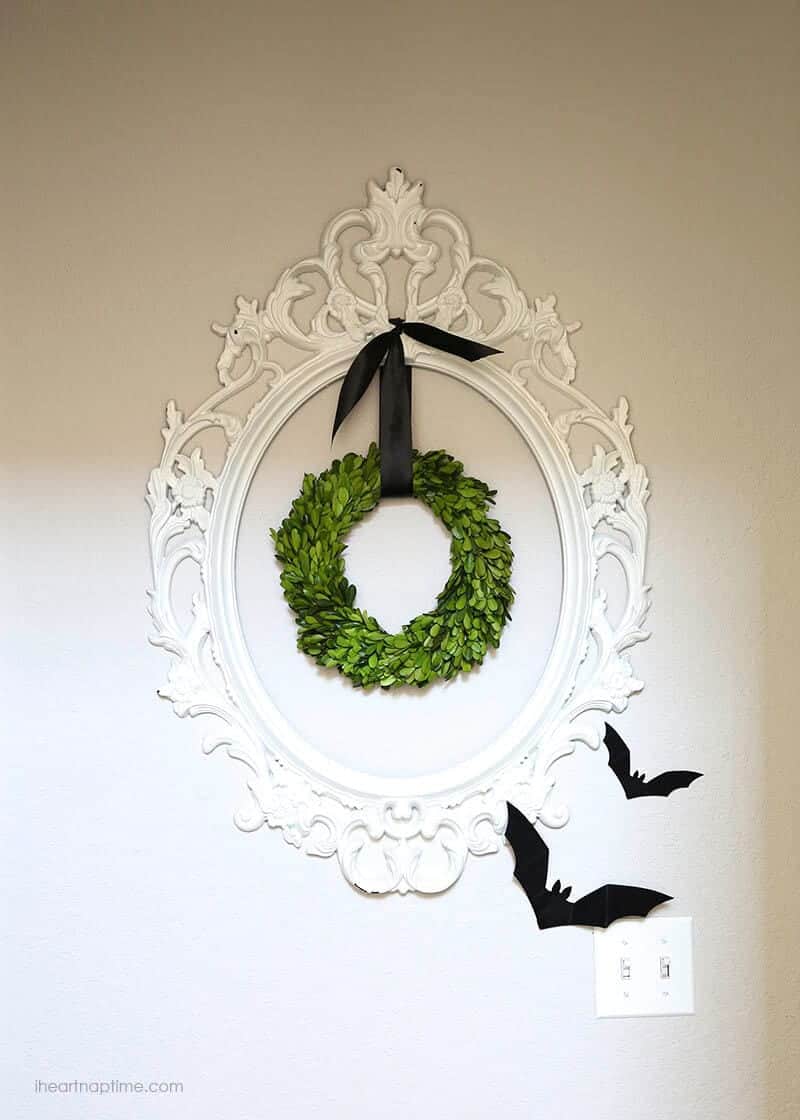 I found this cute candy corn and chevron pumpkin from Home Goods.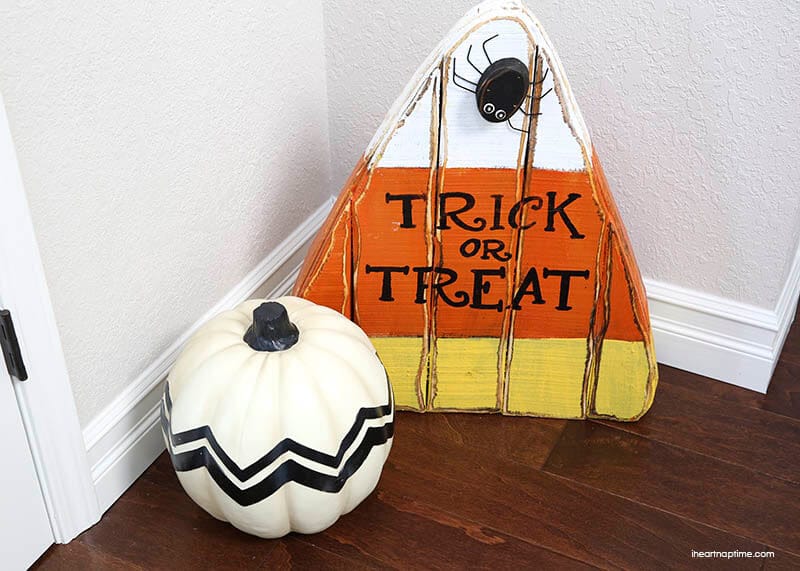 I found this cute little owl at Home Goods too. Then I placed some Halloween gum balls in an apothecary jar behind it. You can never go wrong with candy in a jar! ;)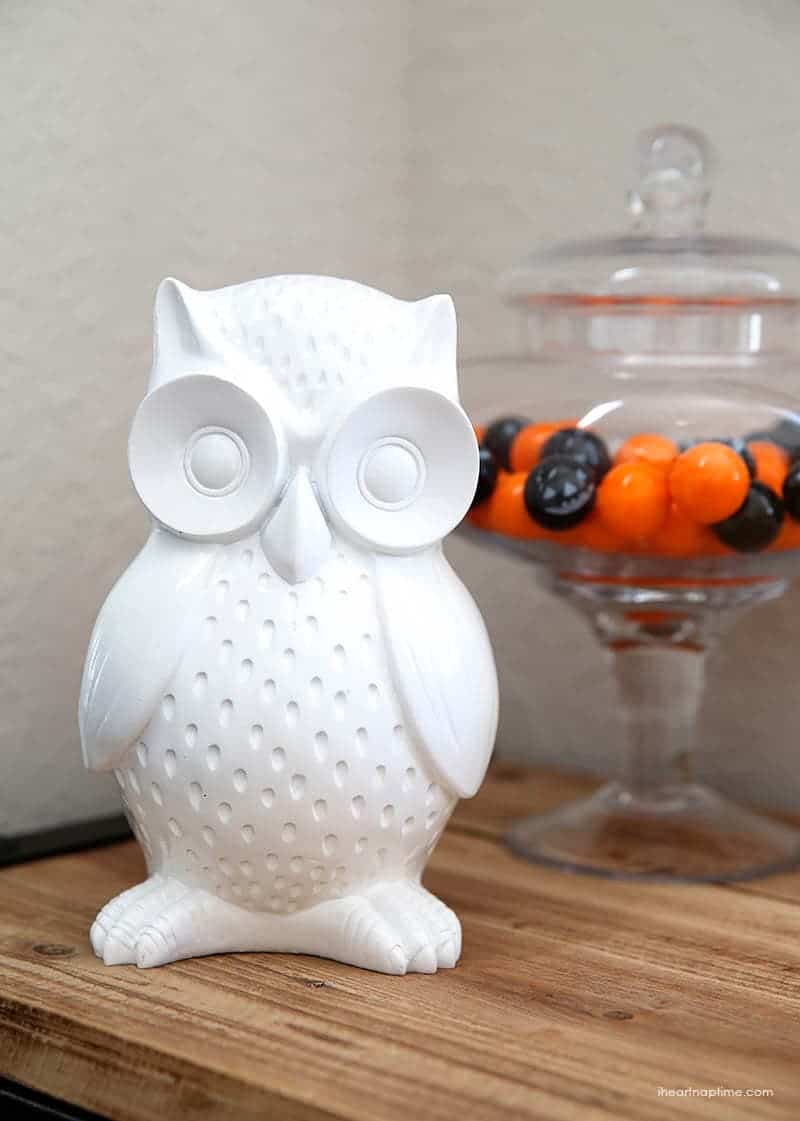 SO do you decorate for Halloween? I'd love to hear what you did at your house. :D
Looking for more Halloween ideas?