Halloween Headbands
Halloween Headbands by Stefanie Knaus of Girl. Inspired. for I Heart Naptime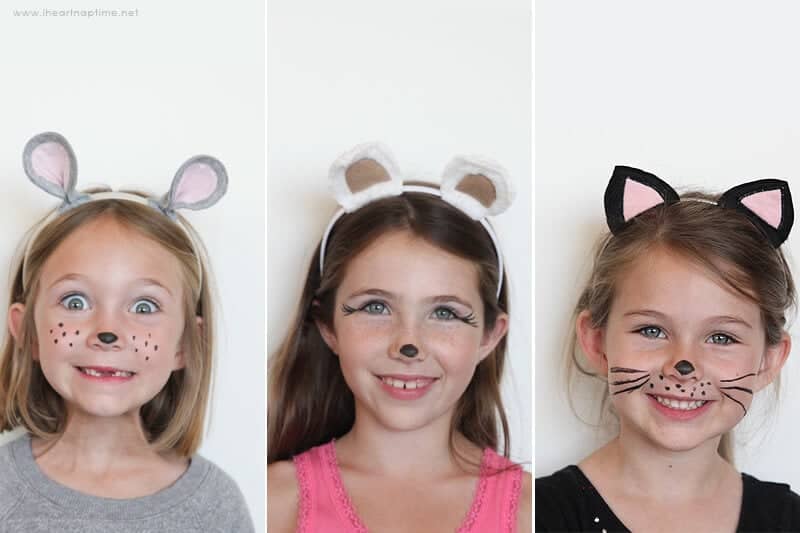 Sometimes it's the simplest costumes that kids love best.  Personally, I love popping a pair of kitty cat ears and a tail on my daughter, painting on some whiskers and a nose, and sending her off for all the Halloween fun!  Today, I'm going to show you how to make a Halloween headband to show off any set of cute, animal ears.  Depending on your fabric choice and colors, you could vary this tutorial to customize your headband no matter what animal you need!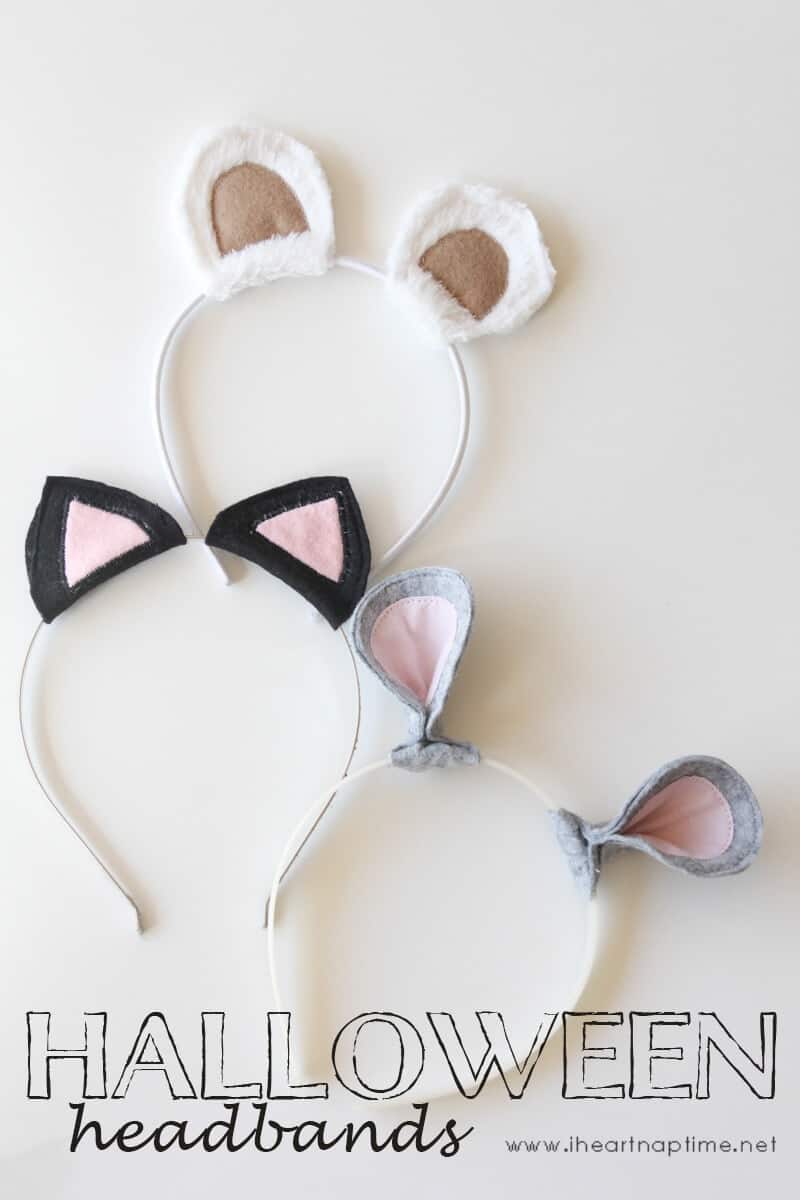 Supplies:
felt or fur scraps in desired colors
headband
sewing machine and/or hot glue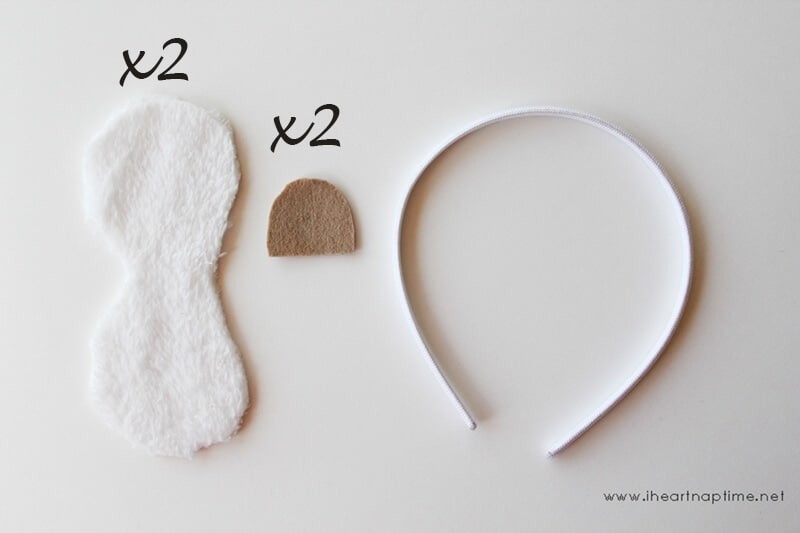 Begin by cutting out your main animal ears.  You will need two identical "ear" wrap pieces, so cut them out together.  I like to fold my piece of felt or fabric in half, then cut the shape with a little excess at the fold, which will wrap around the headband.  Also, cut two "inner ear" pieces that are about 1/4″ smaller than the main ear, but similar shape, as shown.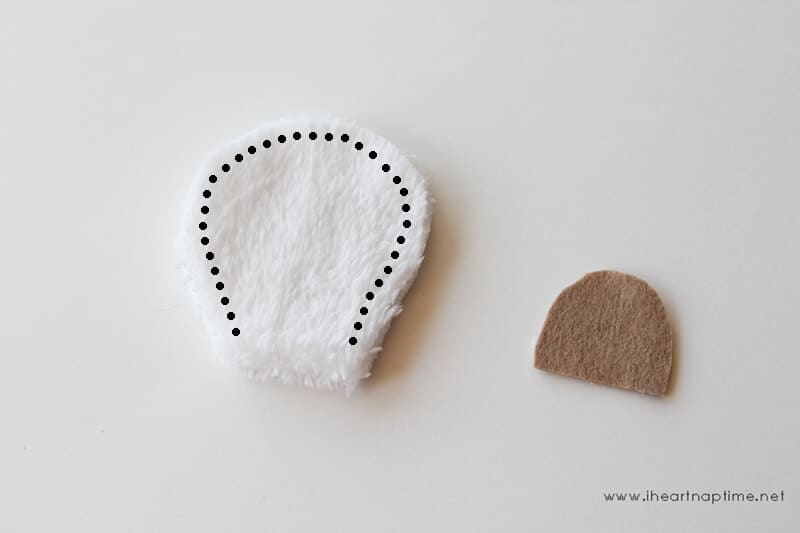 Fold the ear in half, wrong sides together.  Stitch around the perimeter, just inside the outer edge.  Begin and end your stitching 1/4″ – 1/2″ above the fold line to allow room to slip the ears onto the headband.  Stitch closer to the fold for a smaller headband and further from the fold for a wider headband.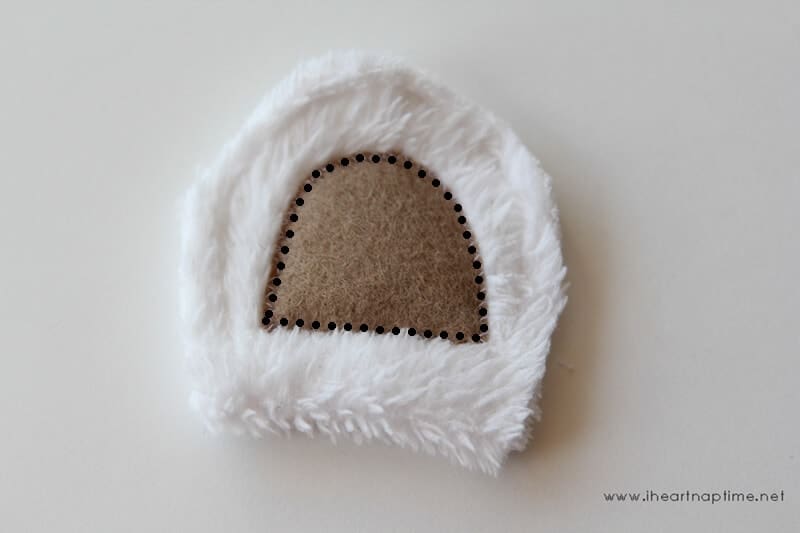 If desired, place the "inner ear" accent piece onto the stitched ear.  Use a narrow zig-zag stitch to sew the inner ear in place, through both layers of the main ear.
Slide the ear onto the headband.  Repeat steps for the other ear and slide it onto the headband.  Space the ears apart as desired.  Add a dab of hot glue to secure the ears to the headband if you'd like.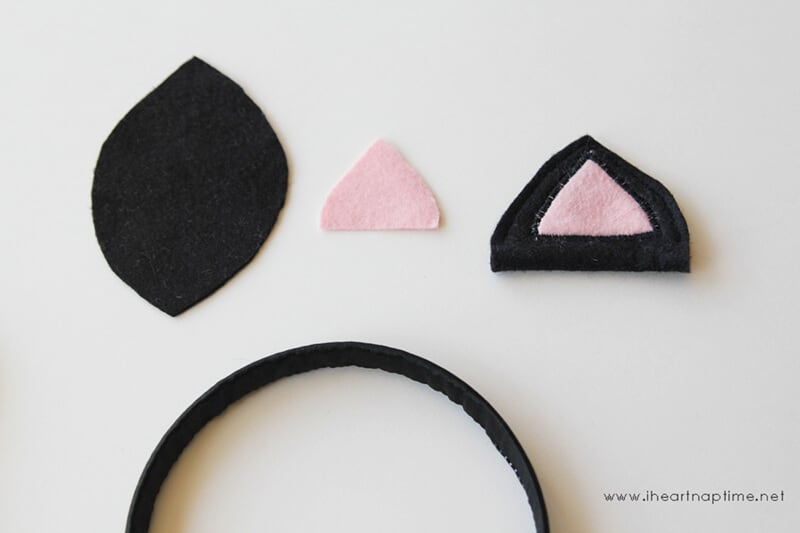 Kitty ears can be made with more triangular ear shapes.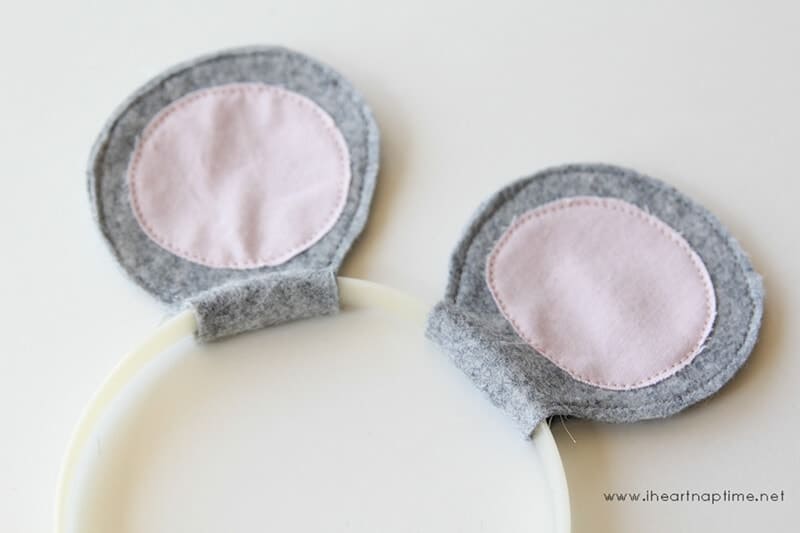 Mouse ears can be made from larger circles….or fold the bottoms of the finished "mouse ears" in toward each other and hot glue in place to create hippo ears.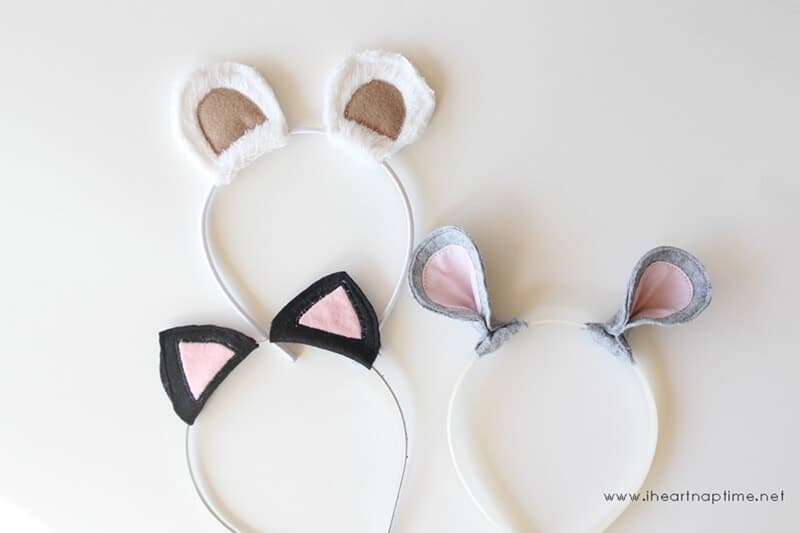 If you don't have access to a sewing machine, no problem!  You can follow all of these steps and just hot glue the pieces in place rather than sewing.  Have fun!  I'd love for you to stop by and see what we've been up to at Girl. Inspired: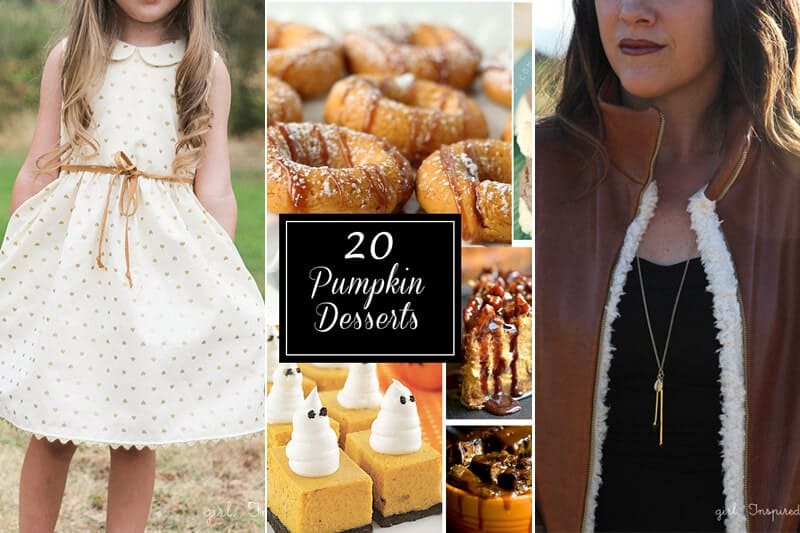 Gold Hearts Dress  *  20 Pumpkin Desserts  *  Leather Jacket Sewing
Join in! Leave a comment!
Comments