Halloween Magnet Board
Today I'm sharing this Halloween Magnet Board at Make and Takes so you can display all those cute Halloween pictures of your kiddos! You know the ones we never get around to printing…. Now you have a good excuse!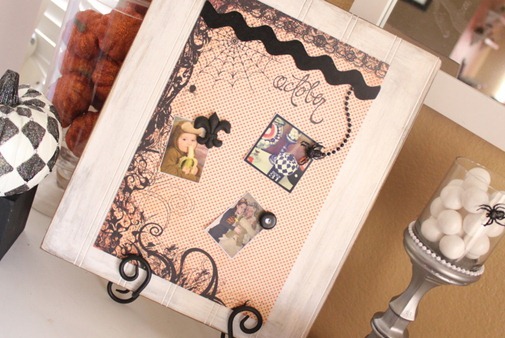 Come by and say hello! :)
Hope everyone is having a great day! Our water heater started leaking, so I'll be on the phone trying to get that fixed today. Thankfully we have a "house savings" for things like that because an 80 gallon tank isn't cheap! ;) Thanks for reading!