Handmade Memory Ornament …a delightful, easy DIY to record your favorite memories of the year, and repeat year after year!
Hello! It's Carrie from Lovely Etc. and I am so excited to be joining in the Crazy Christmas Event at I Heart Naptime again this year!
Every year I love to add a few new handmade ornaments to our family Christmas tree. I love making all kinds of ornaments, but my very favorite ornaments are the ones that have special meaning for our family. Recently I was remembering some of my favorite memories from this year and wishing there was a quick way to keep them from being so quickly forgotten. And I realized a Christmas ornament would be a perfect way to record all of those memories.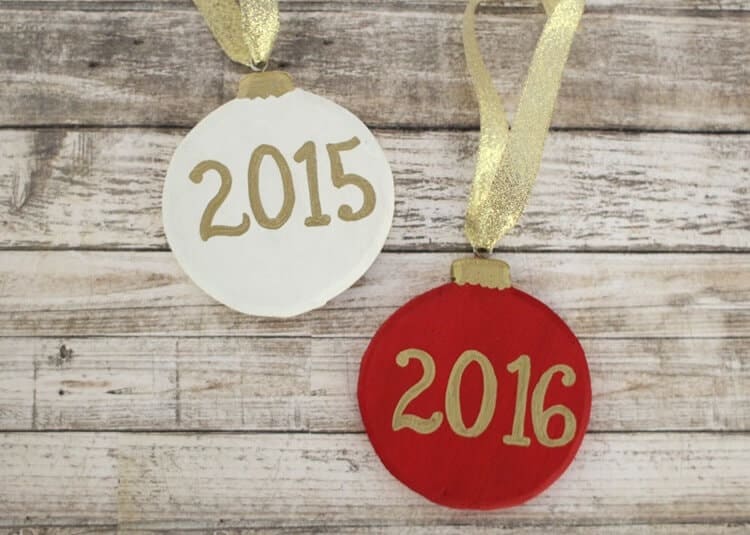 These memory ornaments are quick and easy to make and I love the idea of reading all of the memories together every year.
Handmade Memory Ornament Materials:
Blank wood ornament
Craft Paint and small brush
Gold Sharpie oil based paint pen
Gold ribbon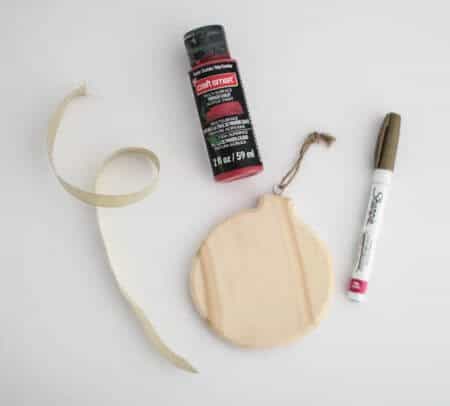 Handmade Memory Ornament Tutorial:
Start with a blank flat ornament. I picked mine up at Michael's but you can also find these on Amazon. Paint the entire ornament front and back. I chose to make a red ornament and a white ornament, but you can choose any color that goes with your Christmas décor.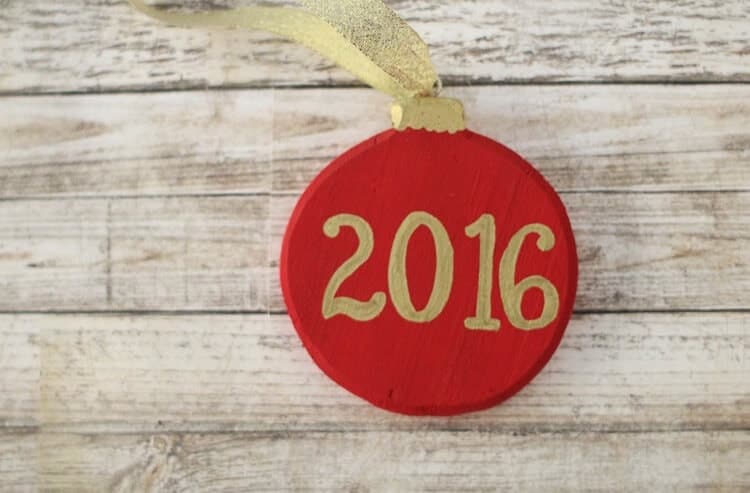 Once the paint is dry, use a gold sharpie paint pen to write the year on the front of the ornament and add a decorative gold 'cap' to the top of the ornament. I also decided to replace the twine that came with the ornament with a piece of gold ribbon.
Once that has dried, get your family members to help you choose the best memories of the year to add to the back of the ornament. They could be vacations you took, funny things that happened, accomplishments that were made, anything you don't want to forget. Use a fine-point gold paint pen to list these on the back of the ornament.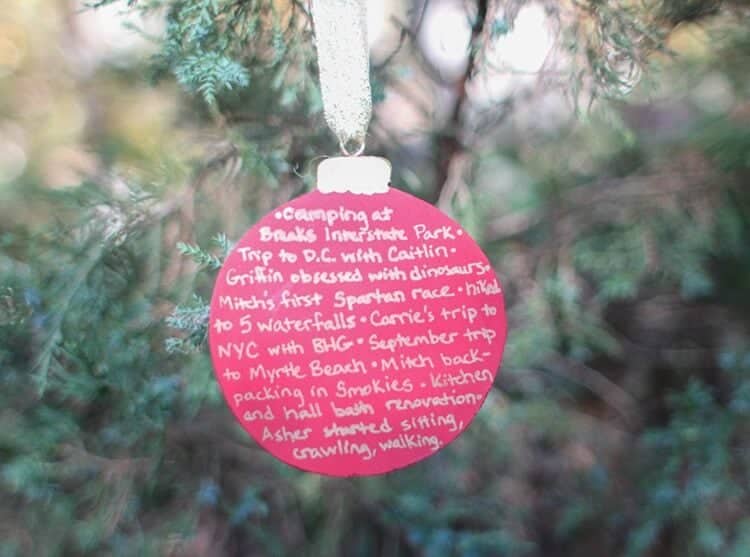 Then hang it on the tree!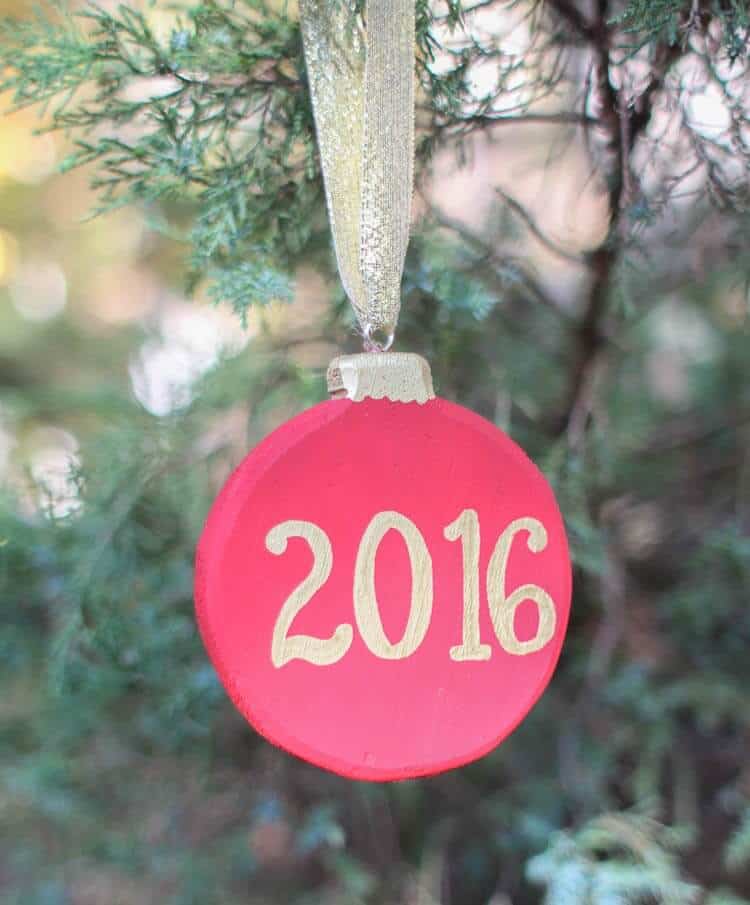 I'm really looking forward to pulling these out next year and doing some reminiscing – and of course making a new one to add to the collection!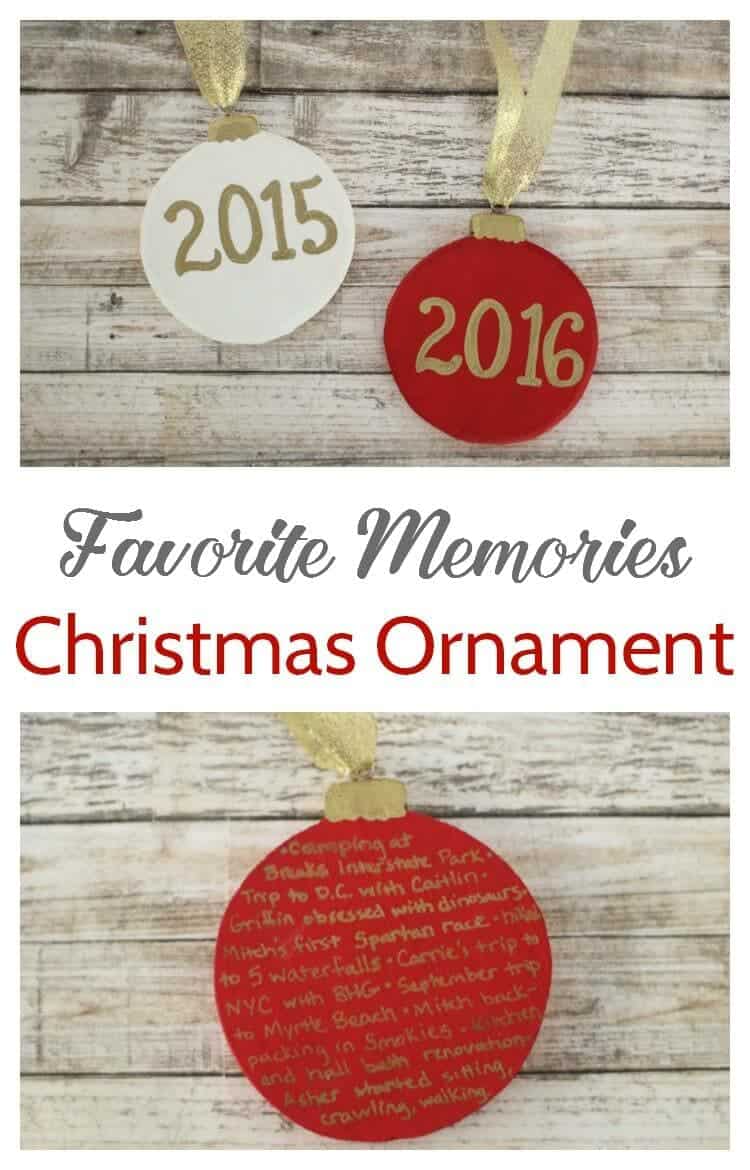 And if you love handmade ornaments, I've got tons more inexpensive, easy ornament ideas over at Lovely Etc.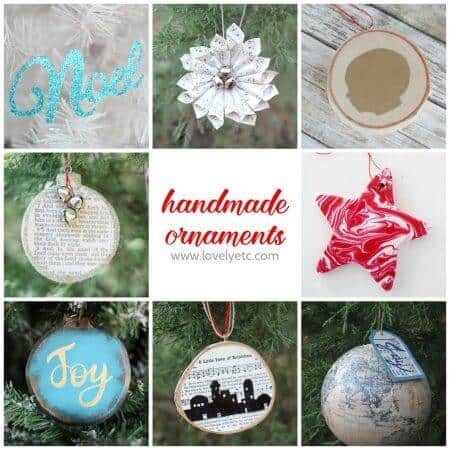 Thanks so much for letting me share! Have a wonderful Christmas!
Thanks, Carrie!
If you love this easy and festive holiday DIY, you'll enjoy these too!