This is a Sponsored post written by me on behalf of Picture People for SocialSpark. All opinions are 100% mine.
Today I'm going to show you a simple handmade Mothers Day gift idea. A few weeks ago I took my kids to Picture People at Arrowhead mall to get their portaits taken. I made them dress up in the Easter outfits (totally that mom) and they looked so dang cute! The Picture People staff were super helpful and even got my little girl to smile… which is no easy task. She is SUPER shy around people she doesn't know. I was amazed at how fast we got our prints too. We were in and out of the store in less than an hour. Now that is my kind of photo shoot!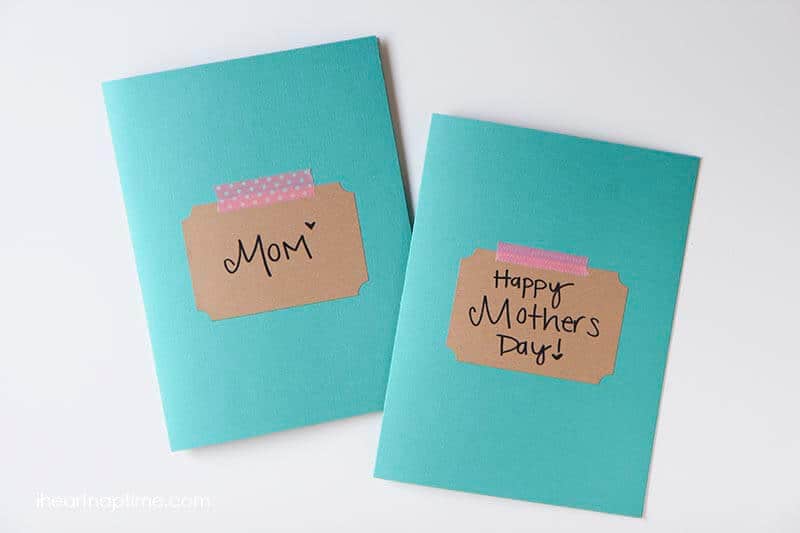 Since we will be moving away from our family very soon, I thought I would give the grandparents each a picture. With Mother's Day coming up, I made a little card with the prints. They are super easy to make and make a cute little gift. Here's what you'll need to get started:
Handmade Mothers Day gift idea
Supplies:
2 5×7 prints
2 pieces of card stock paper
adhesive/ glue
embelishements (optional)
Scoring tool (optional)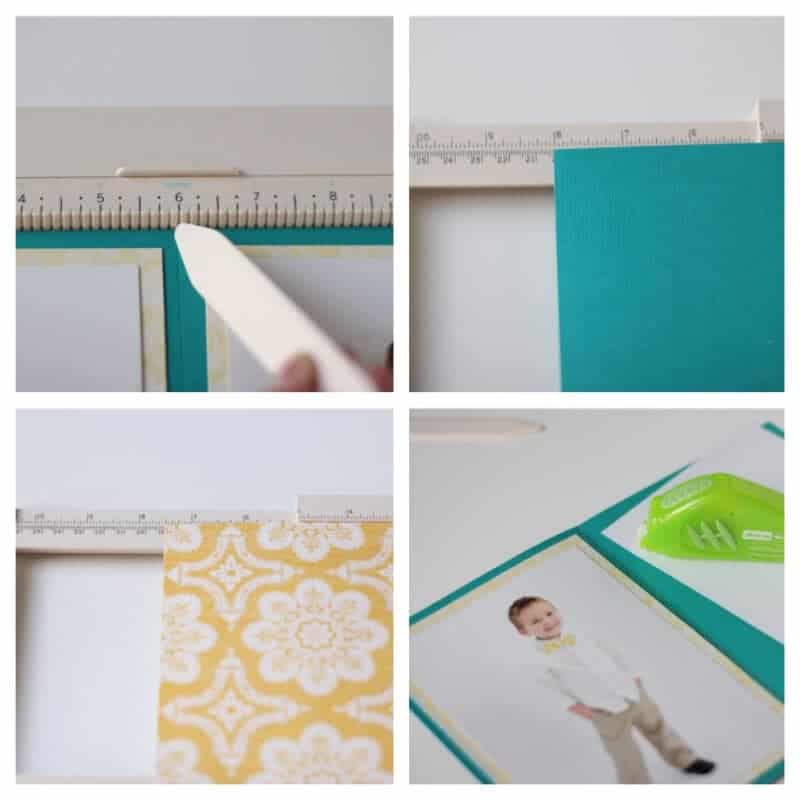 1. Cut the paper you are going to back the photo with to a 71/2″ x 5 1/2 piece". Then place the glue on the back of the image and push it down on the paper.
2. Next cut the paper you will be using for your card to 12″ x 8″. Then you will want to make a scor mark at 6 inches and then fold the paper in half. If you don't have a score board, no worries… just fold the paper in half.
3. Then glue both of your images to inside of the card.
4. I wanted to keep this card simple, so I stuck a Martha Stewart label on the front with washi tape and called it good. You could embelish the front however you'd like. Get creative! :)
5. Hand write a note on the back.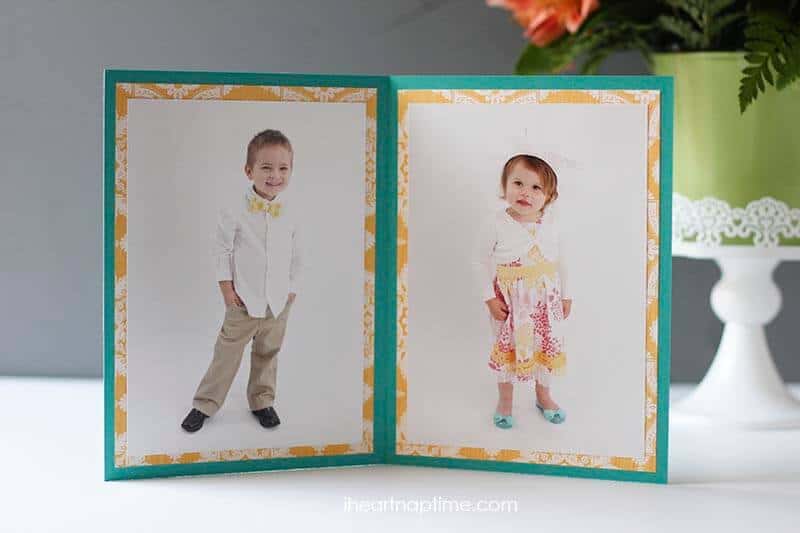 I love how they turned out and I have a feeling the grandparents will love them too. ;)
Picture People has  20% off Professional Portraits! Make sure to check it out. There are 140 locations, so there may just be one near you.