Erin here from Strawberry Mommycakes and I'm sharing these easy, fun and free Have a BRIGHT Day Summer Printables.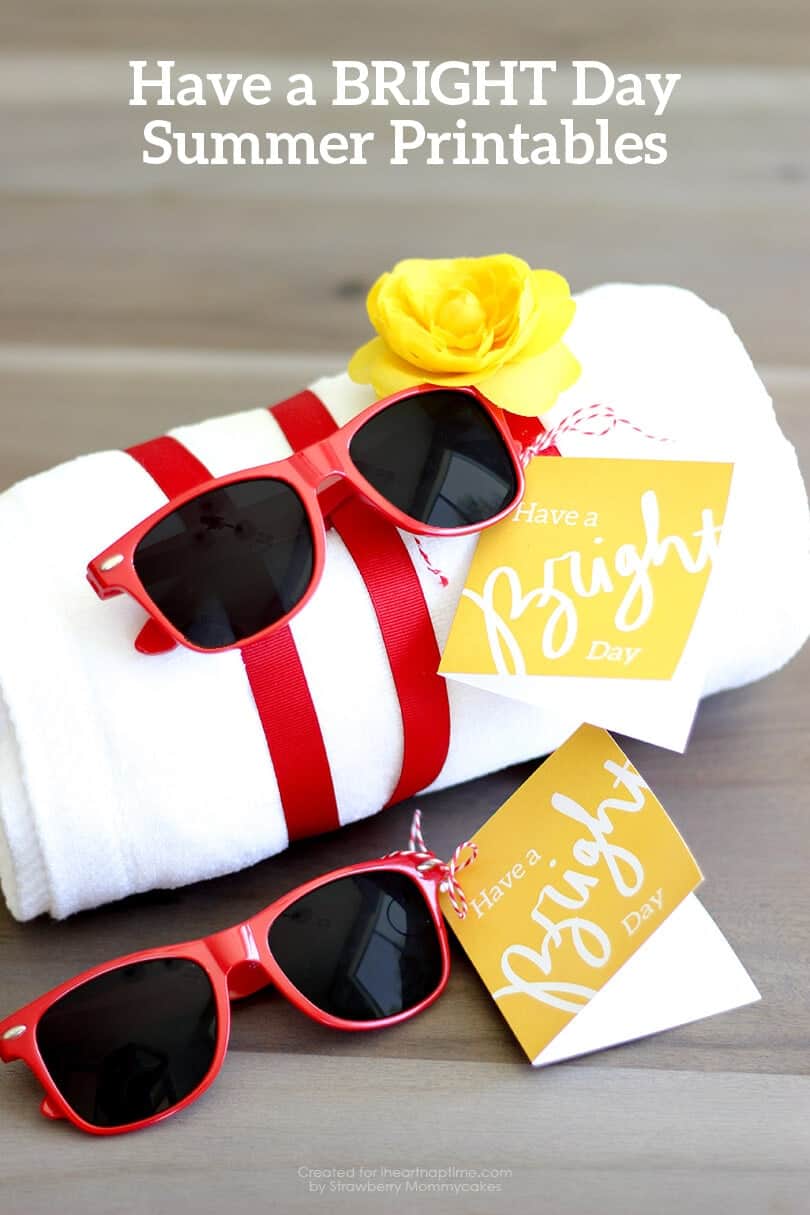 Before I moved to Arizona, summer was my favorite time of the year. It's just SO hot here and it's hard to enjoy the summer months when I'm trapped inside. The nice thing about Arizona is that there are swimming pools EVERYWHERE! I plan to spend a lot of time at the pool, and I'm sure all my friends will be too!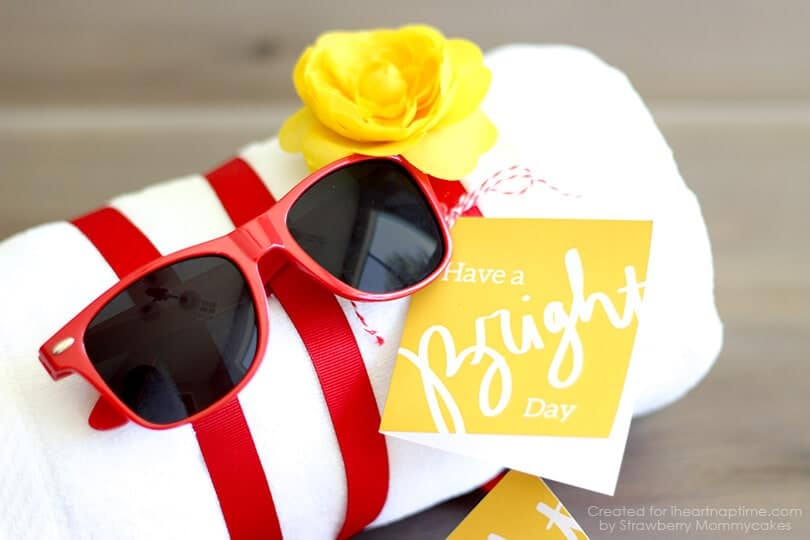 These Have a BRIGHT Day printables would be great with many summer gifts, but I decided to pair them with sunglasses and a beach towel. You can get inexpensive sunglasses and attach them to a towel with ribbon. I added a cute sunny flower to really make it pop. This gift cost me about $15!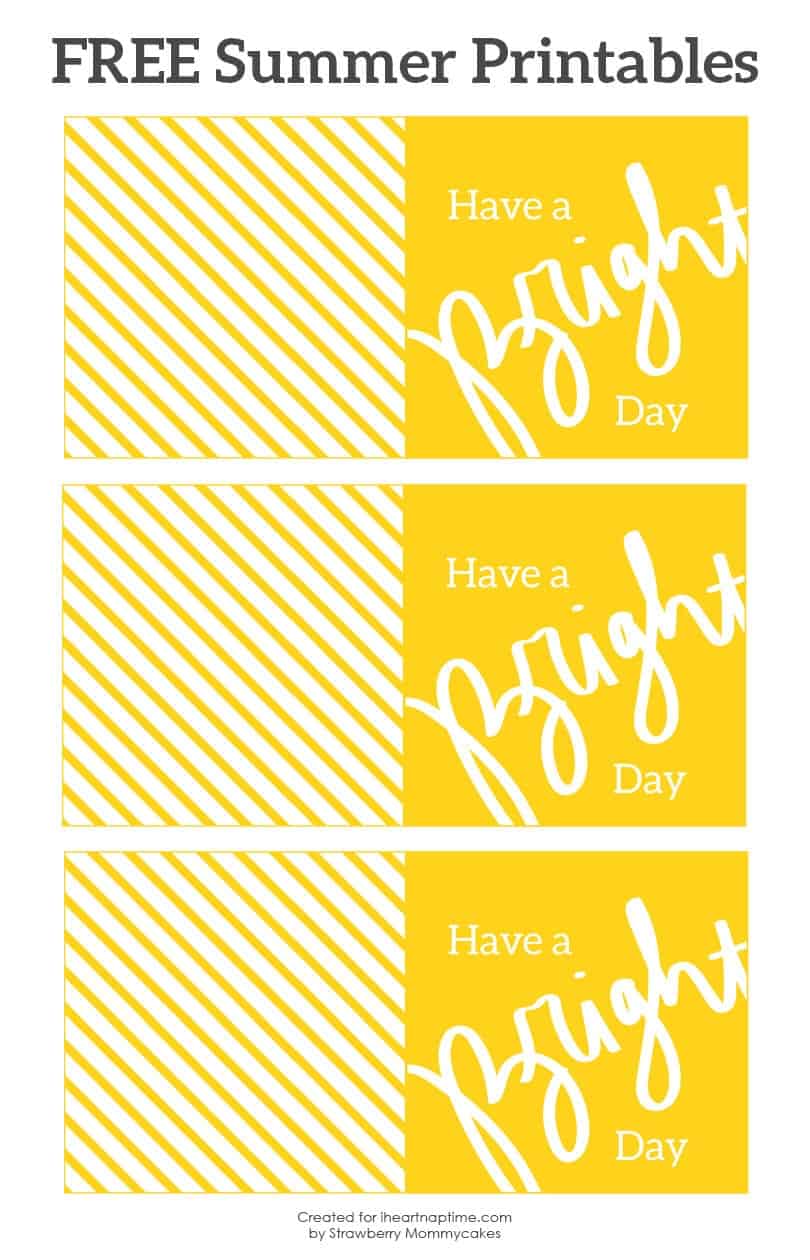 You can download the FREE Printables HERE (for personal use only), print and cut them out and punch a hole in the corner so you can tie a ribbon through it. You can even write a personal note inside.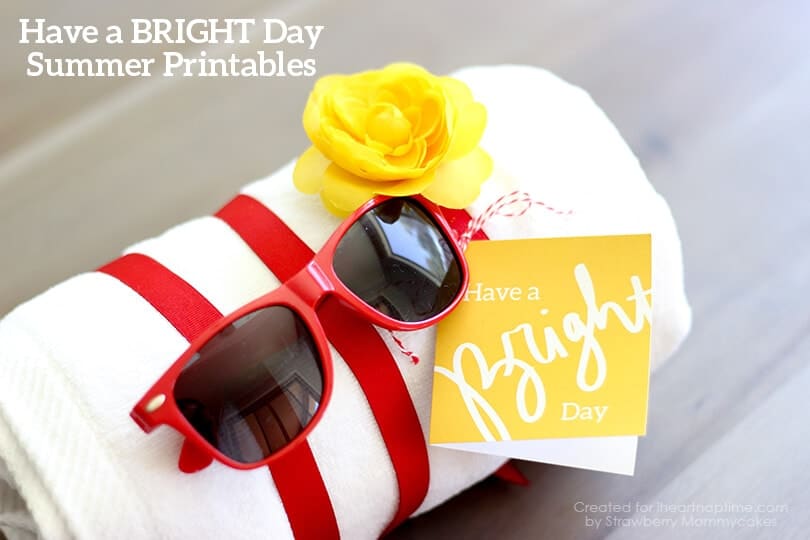 You can also attach these cute printables to other sunny items like sunscreen, summer drinks like lemonade or Capri Sun, flip flops, lip balm, mason jars filled with yellow candy, or even flowers! I am pretty partial to the sunglasses and towel idea, though :) I also love the way these yellow tags look with a pop of red.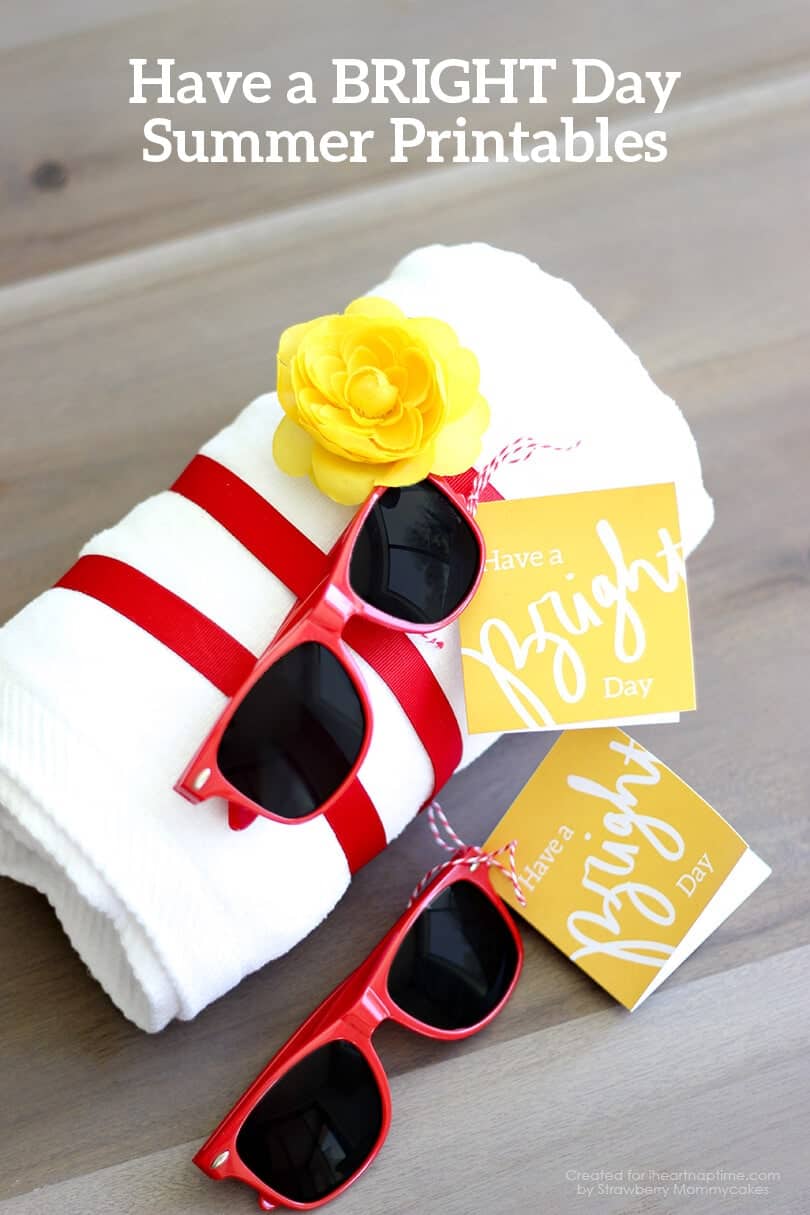 What are your plans for this summer? If you don't find me at the pool, just check an indoor mall… or California.
Find more summer ideas on my blog, Strawberry Mommycakes!
Huge THANKS to Erin for sharing this adorable printable during our Hello Summer Event! Click HERE to see more ideas from the event.
If you like this printable, you'll love these: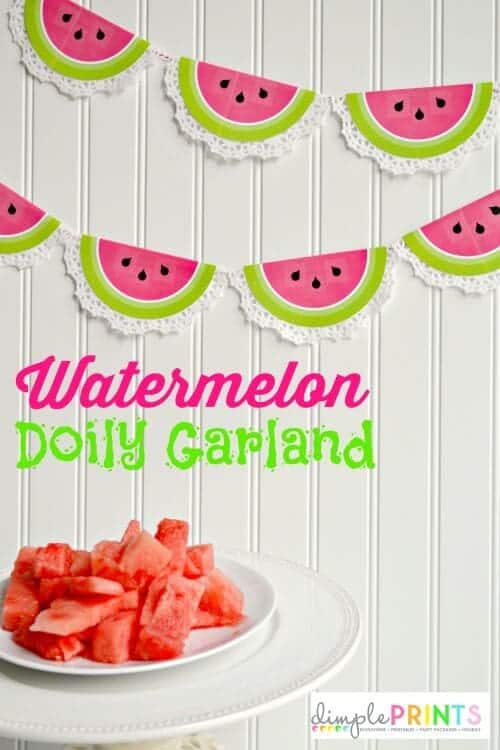 Printable Watermelon Doily Garland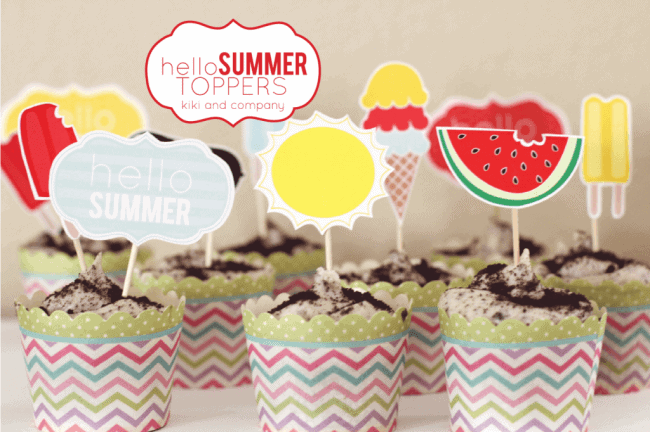 Hello Summer Toppers