Thanks for stopping by! If you like this post make sure to subscribe or join us on facebook.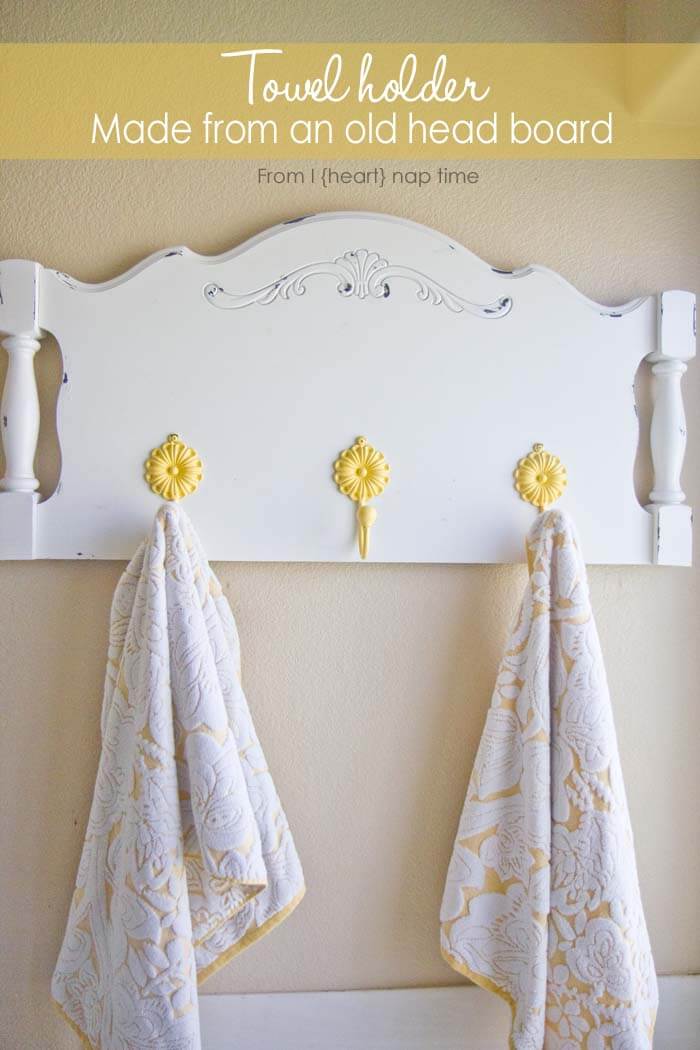 So about a year ago one of my friends gave me this old head board. I'm always up for free stuff… the hubs…not so much. He was thinking… "what are you going to do with this?" I told him exactly what he I would be doing. It only took about a year to get it done! But I DID get it done…and that's what counts right?! ;)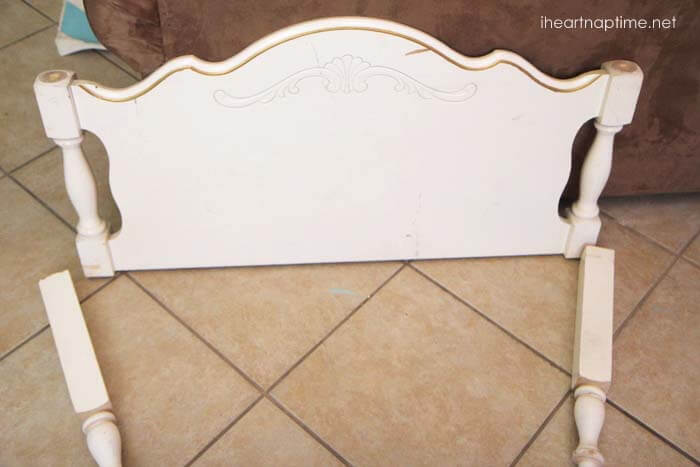 This was such an easy project and I absolutely love how it turned out. I see old headboards at thrift stores all the time… so keep your open. There's so many fun things you can do with them. I appologize I didn't take step by step pictures but here is what I did to turn it into a cute and functional towel holder (it could be a coat hanger as well).
Cut the legs off with a saw. You can take it to Lowes and they will do it for you if you don't have one.
Sand down the head board.
Prime and paint the head board. I just used spray paint.
Distress (visit my distressing tutorial here).
Added hardware with a drill.
If you can't find a headboard you can do this on a plain piece of wood. That would look really cute too!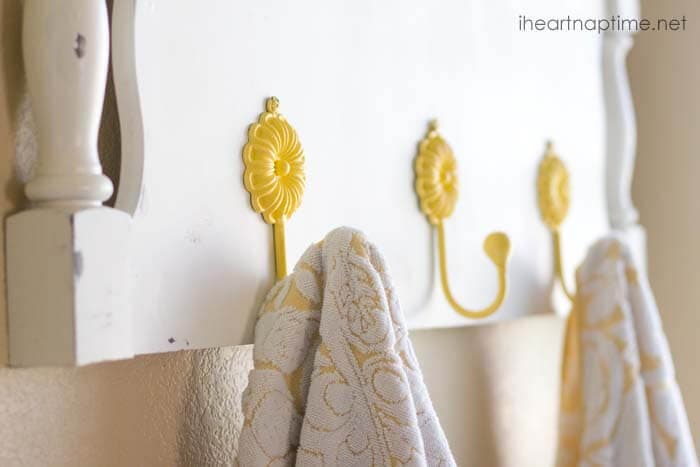 I purchased these knobs from Hobby Lobby when they were 50%off. They were black and I spray painted them yellow. Never pass up something because it's the wrong color…you can always spray paint it! :)
So what do you think? P.S. I'm obsessed with my new towels from Target. :)
Looking for more DIY projects? Check out: How to make a wood valance, Chest turned coffee table, Make a cute tray from an old cupboard door, DIY stenciled dresser.
Thanks for stopping by! Come back soon. :)