A few weeks ago my family was invitied to a holiday blogger event at Disneyland, the hapiest place on earth. Best Christmas present ever!! My kids were so exicted for this trip (okay I may have been more excited!!). You may remember we even made a Disneyland countdown. We had such a fabulous time! So many fun memories were made with my darling hubby and cute kiddos. The Holidays at Disneyland Resort are so magical. It is by my favorite time to visit.
Here are a few of my favorite things about the holidays at Disneyland…
The Decor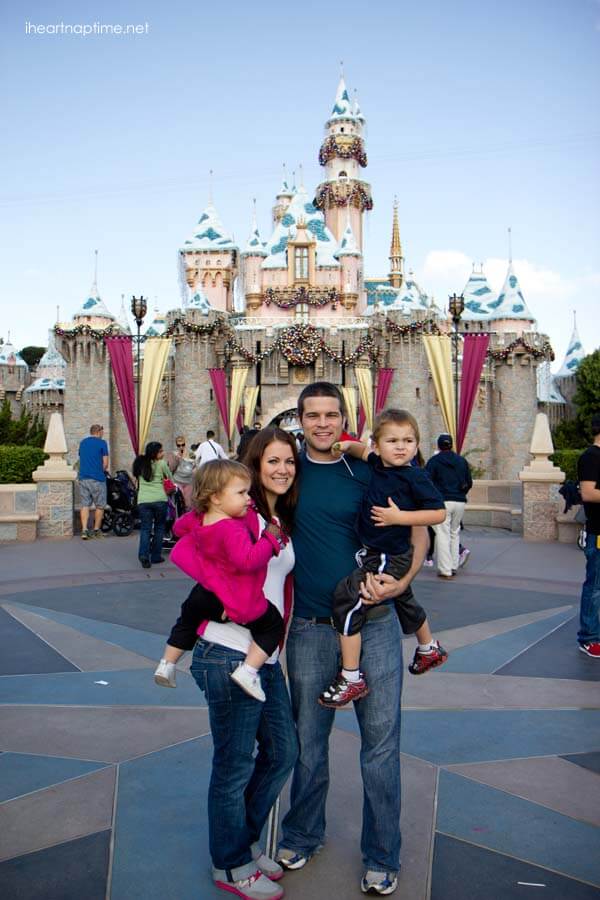 The holiday decor at Disneyland is A-M-A-Z-I-N-G!! Seeing the castle decorated and lit up at night literally takes my breath away. That is the best pic we could get in front of the castle… my kids did not like to sit still for pictures. ;)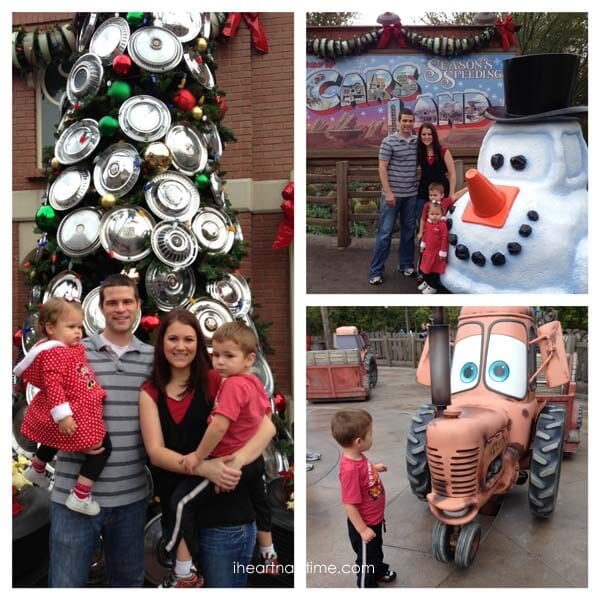 Cars Land is my families new favorite. This was our first time visiting there and the kids LOVED it. We spent the majority or our first day walking around there. My son thought he was in the actual movie. He was in HEAVEN!! Everything really does look exactly like it does in the movie. I loved feeling like I was there too. I also loved the decor on Main Street…especially all lit up at night. They did such a wonderful job with the Christmas decor.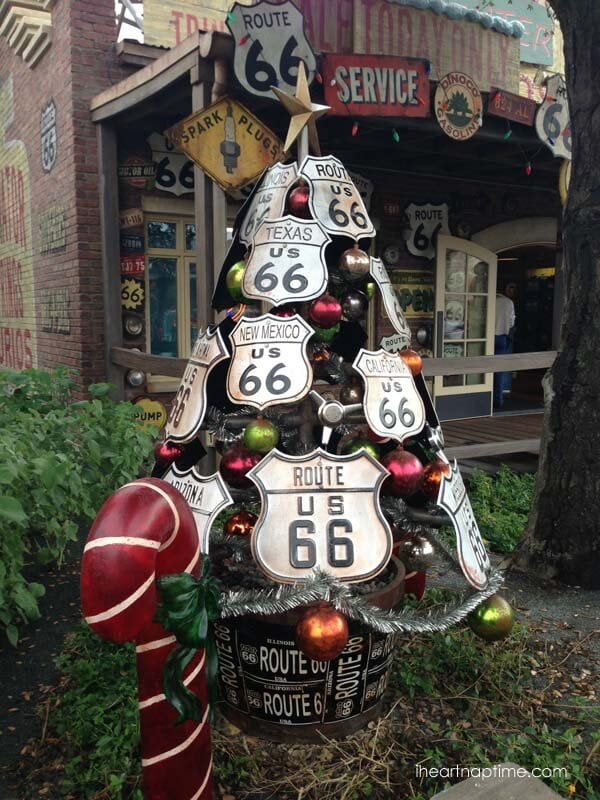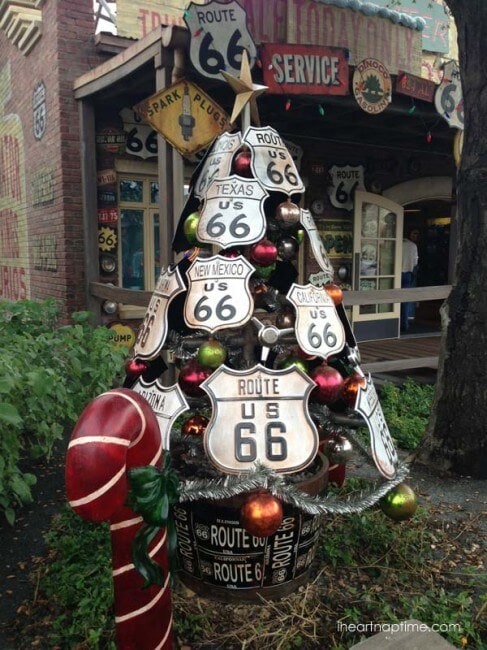 I also love checking out all of the window displays… they are all decorated to the T.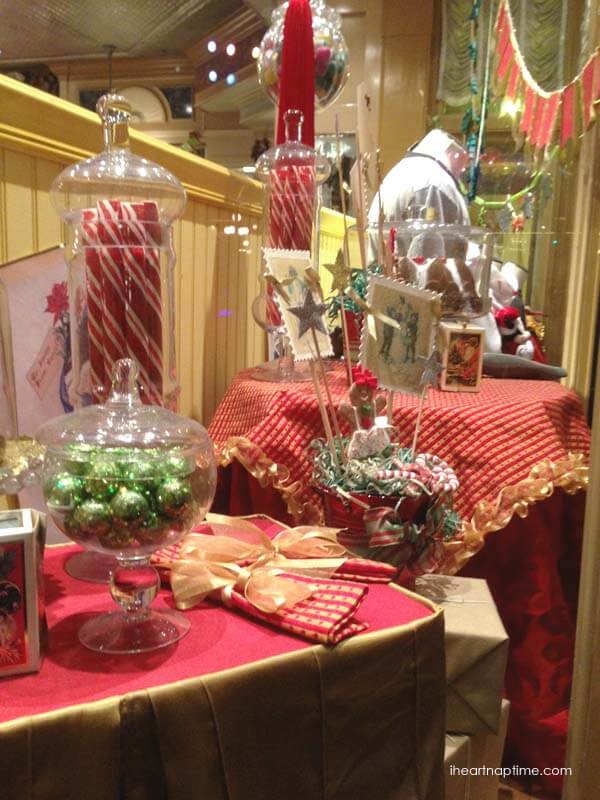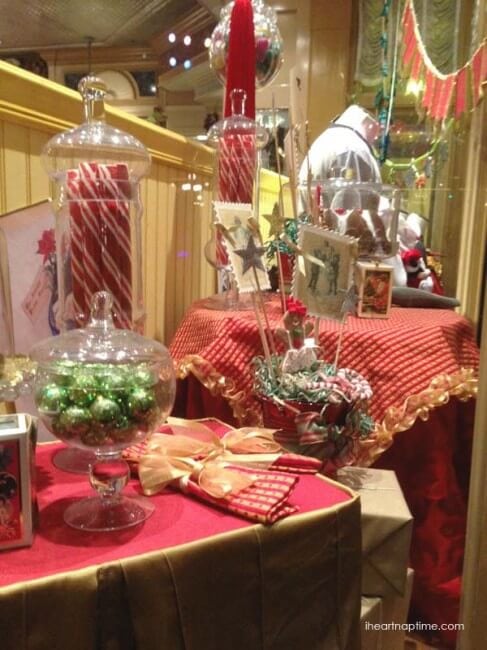 The Food
Friday night all the bloggers were invited to a special dinner and we got to learn how to make the cute snowmen marshmallows I shared with  you a few weeks ago. I'm always excited for the food at Disneyland. I always have a list of things I MUST get while I'm there. :)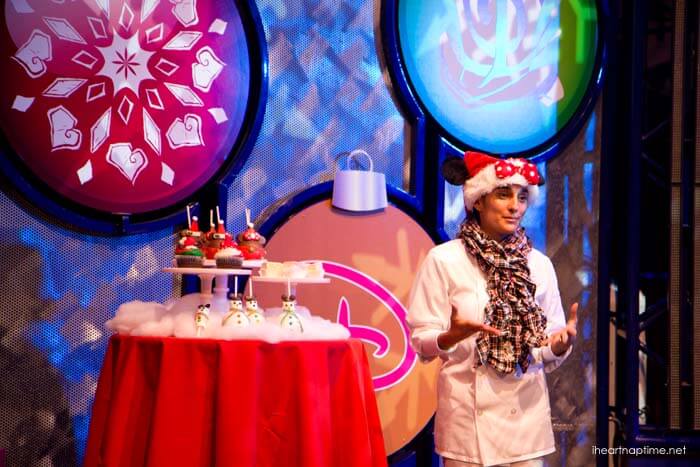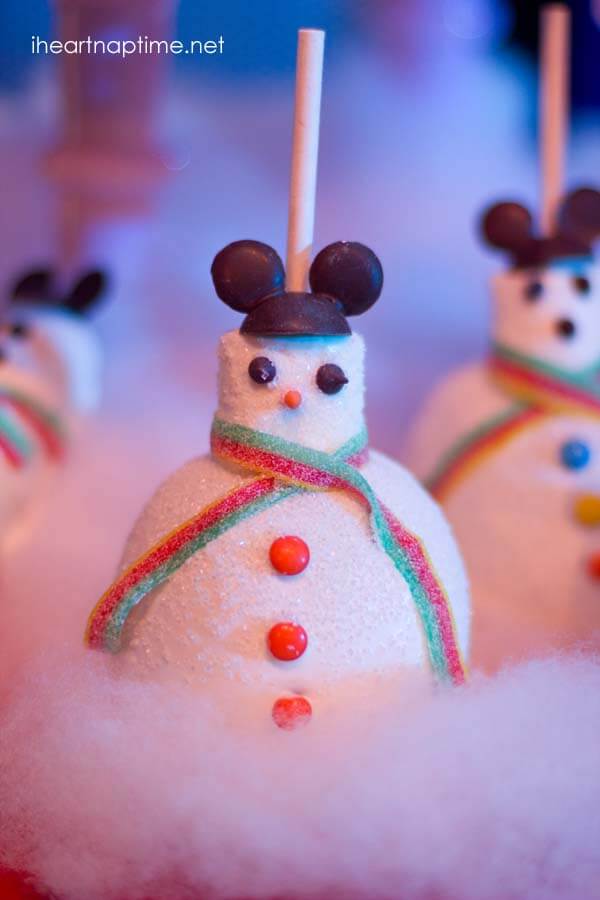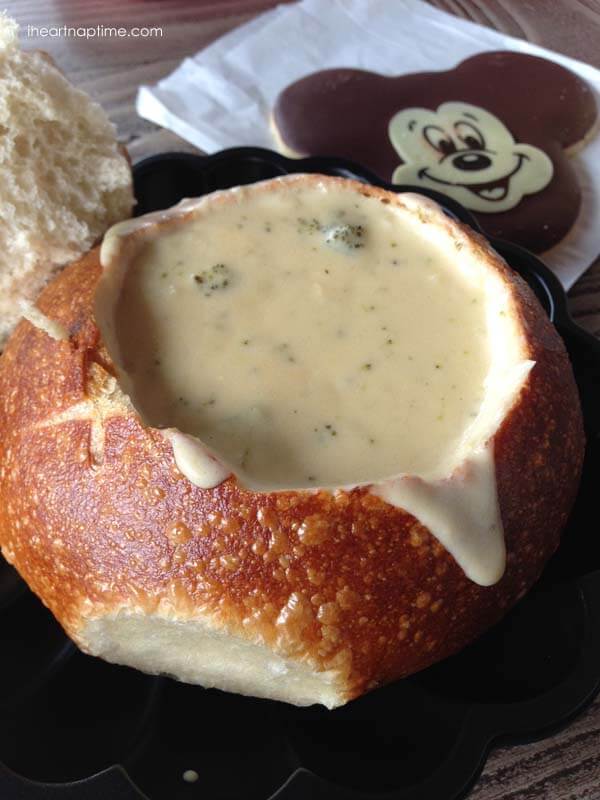 The brocoli cheese soup and bread bowl at Pacific Wharf Cafe in California Adventure is one of my absolute faves. My friend Kristyn re-created the recipe here. I can't wait to try it.
You can't forget the churros and pineapple dole whip too! Mmm… What is your favorite food at Disneyland?
The Magic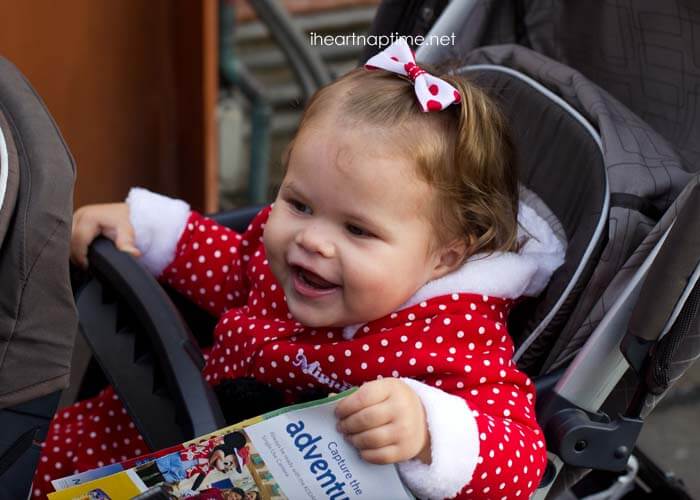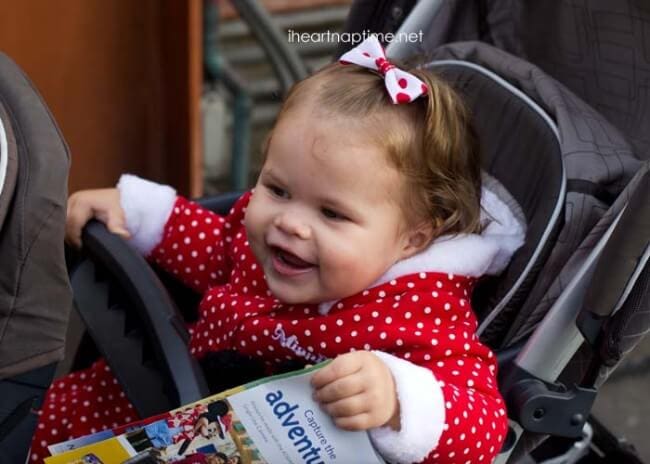 Nothing beats the magical feeling you have at Disneyland. It really is the happiest place on earth.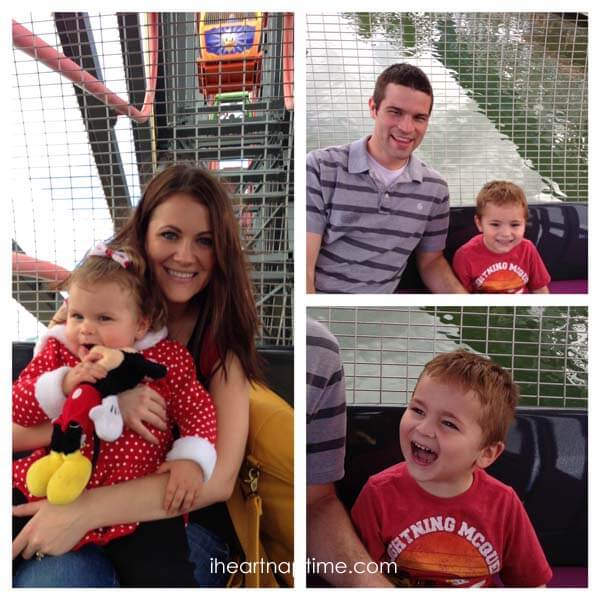 My family had so much fun together. It was so nice to leave work and school behind us and just be with eachother. Time is so precious with my little ones, and I loved being able to spend our vacation at Disneyland with them. I loved seeing the excitement on my children's face when they saw their favorite characters. It truly was magical for them.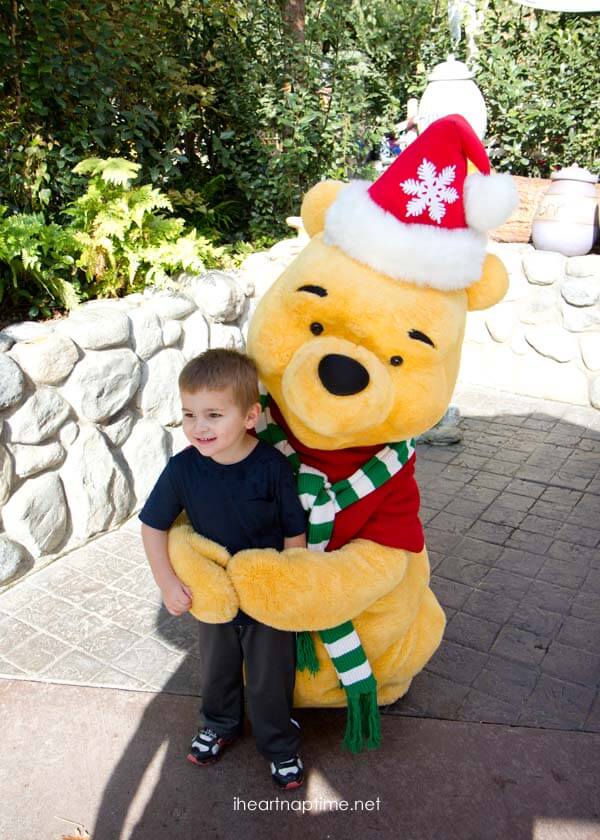 Gosh I love these two!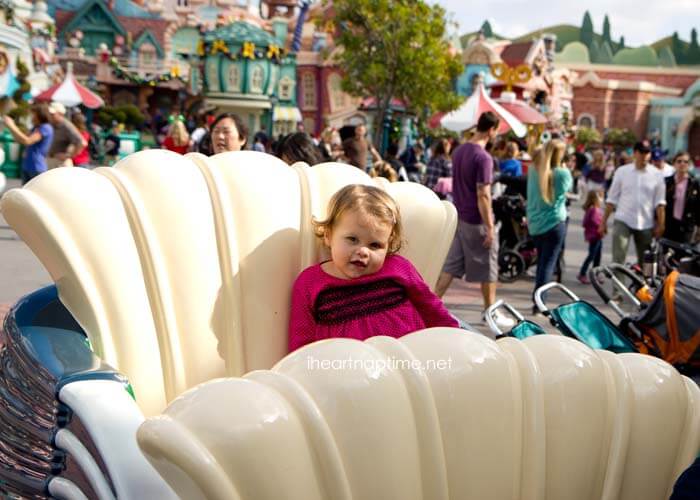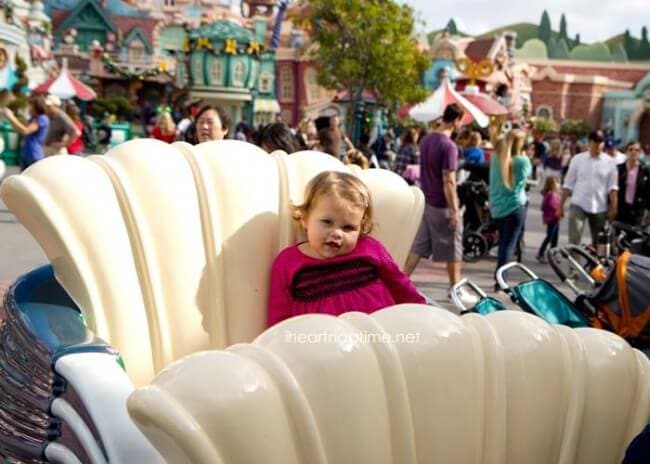 The Parade
The parade is another one of my favorite things to do at Disneyland…especially during the holidays. They do such a fabulous job. I always used to dream of being in that parade as a little girl. It's so fun to go back now and re-live the excitement with my own kids.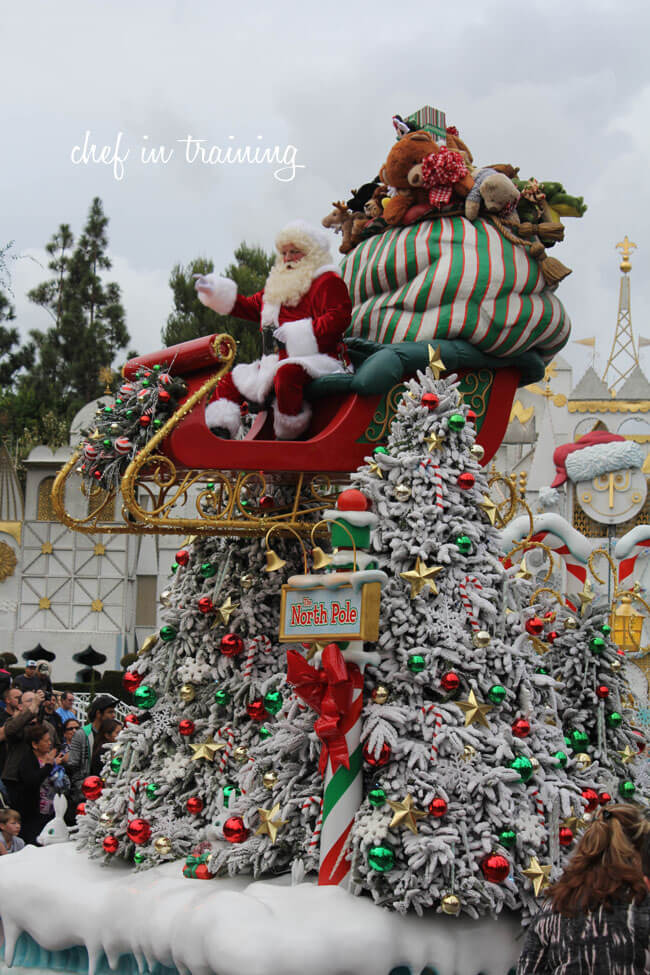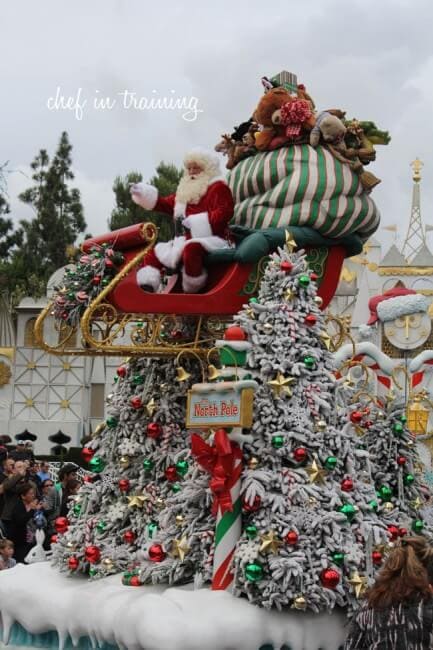 Photo courtesy of Chef In Training
The Memories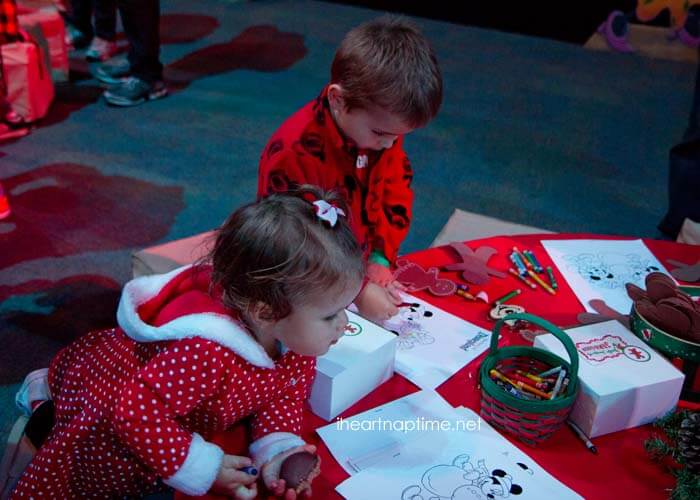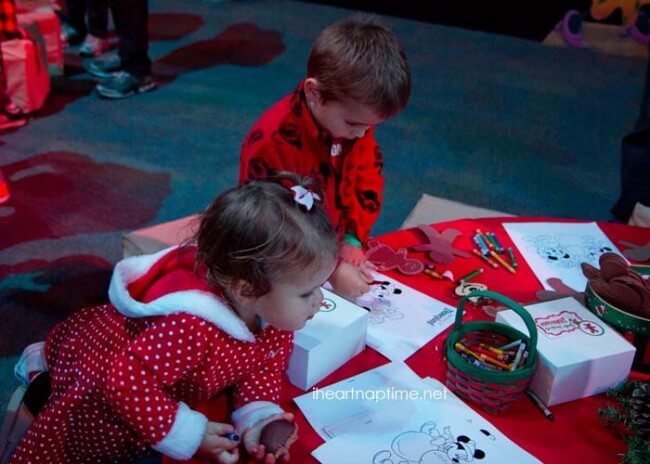 We made so many fun memories during our short trip. The first night we were there, Disneyland held an event for the families and they each received coloring sheets and were able to decorate gingerbread man. Not to mention they offered the dessert table of the century. I may have had a couple Mickey cookies. ;)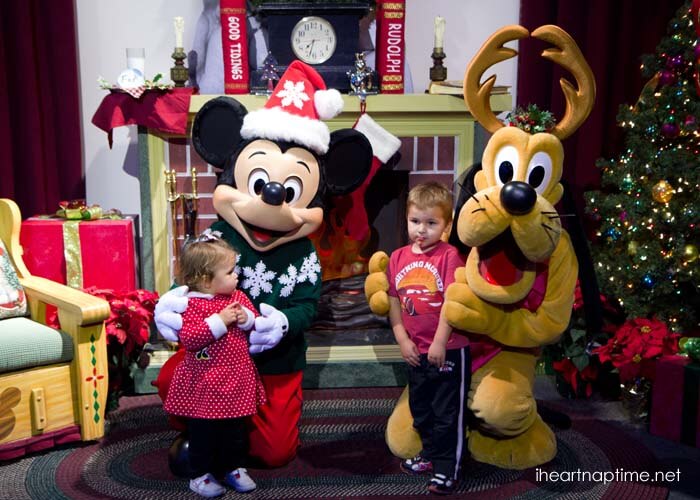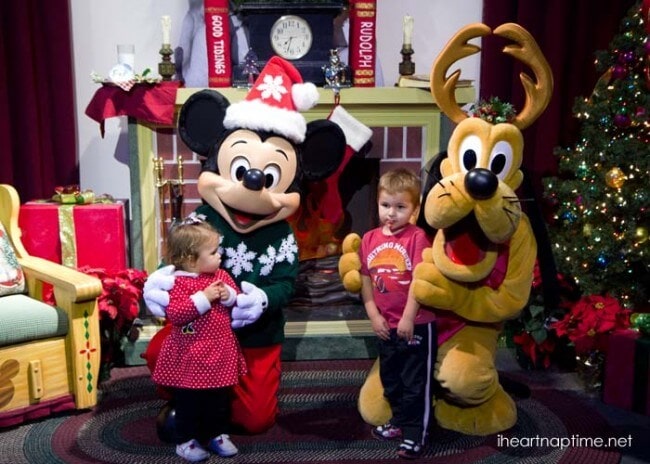 My kids were a little shy when it was actually time to take their picture with the charcters, but they couldn't stop talking about them afterwards. My son still tells me (and everyone else) about his best friend Mickey!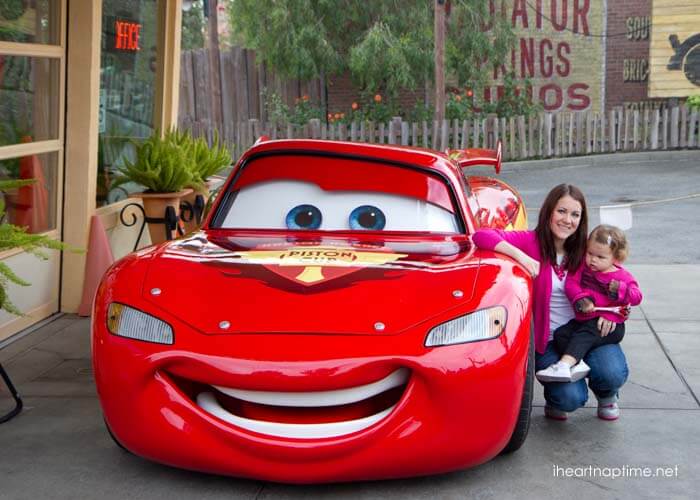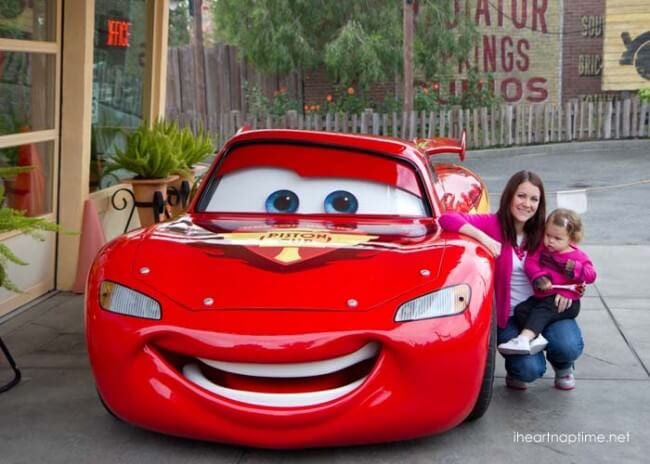 Cars Land was definitely one of our favorite memories. My kids keep begging to go back. I'm so glad I have the pictures and videos to show them the wonderful memories we made there.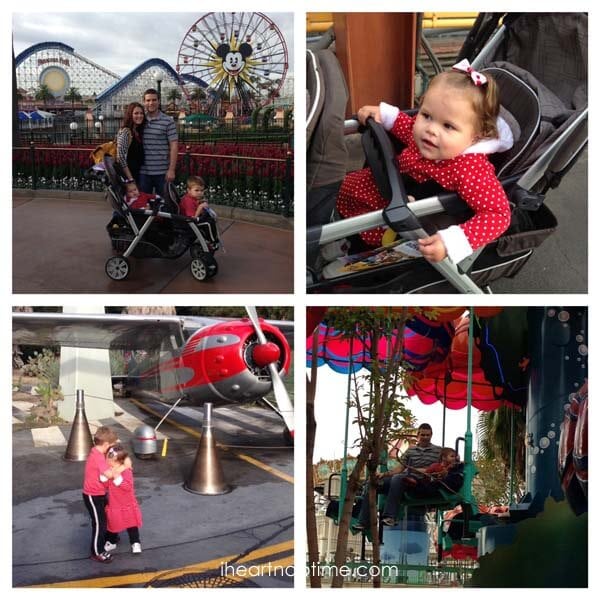 We were definitely spoiled and sad to say goodbye to Mickey and Minnie… but we can't wait to go back!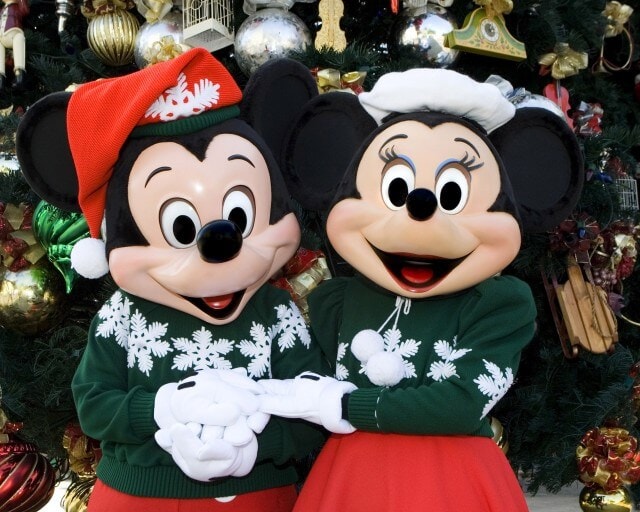 Don't miss my Disneyland tips.
**Visit Disneyland during the Holidays. The dates are Nov. 12 through Jan. 6, 2013. Check out www.Disneyland.com for more details.**
HUGE thanks to Disneyland for inviting my family on this amazing trip!
So what's your favorite part about Disnyelnad? Leave a comment…
Disclosure: Disneyland sponsored all accommodations  for my family during this trip. All thoughts and opinions here are 100% my own.