Holly Shoe Bells… get festive this holiday season with these adorable holly shoe bells! Even the littlest helpers can create this fun DIY!
Hi, I'm Marissa from Rae Gun Ramblings lover of tasty food, Harry Potter and things creative. I'm excited to be here sharing some super simple Christmas Holly Shoe Bling.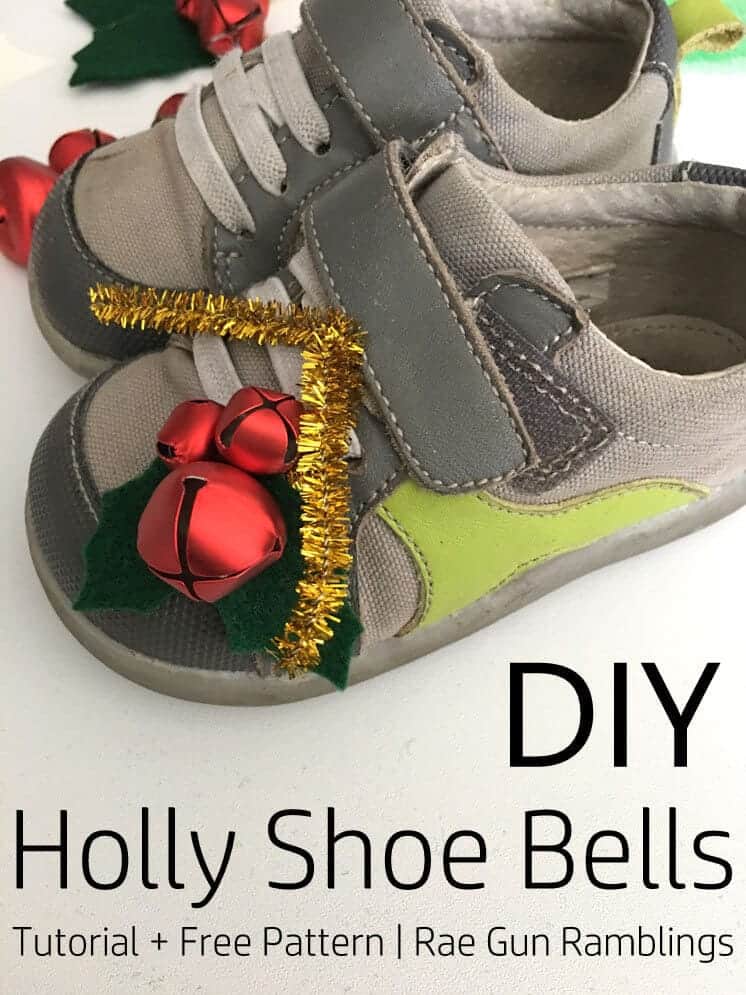 I made the pattern in 3 sizes perfect for babies and toddlers all the way to adults. I love the festive little jingle the little holly adds to every step. But more than that I love how quick and easy this little craft comes together.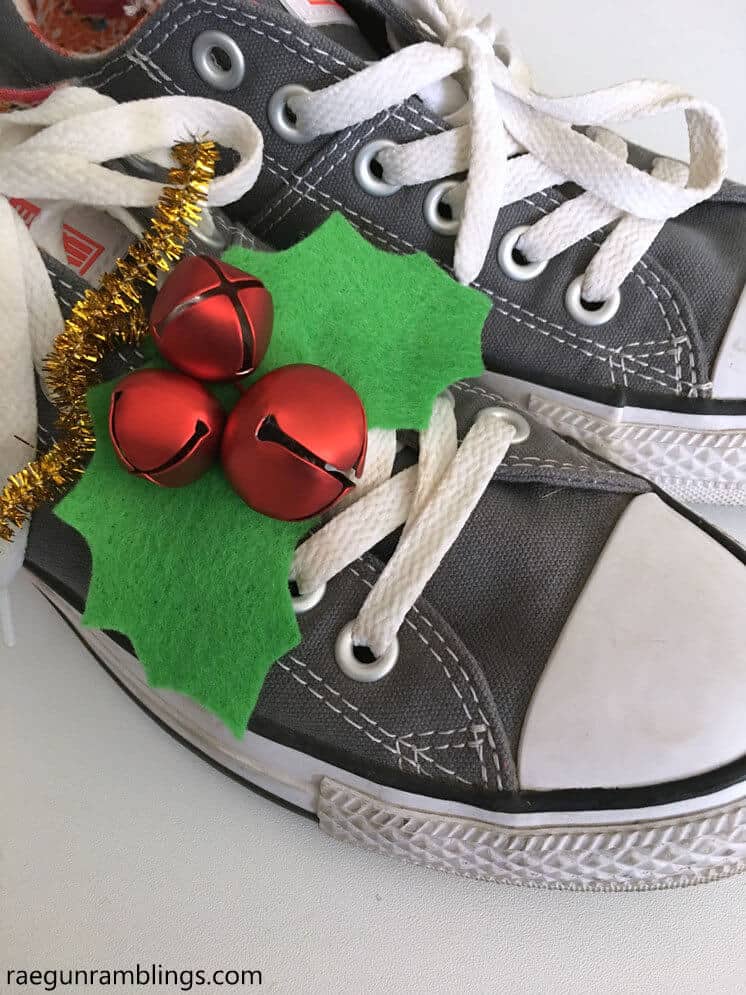 This is easy enough that even elementary school kids who can do basic hand sewing could make their own if you help them cut out the leaves.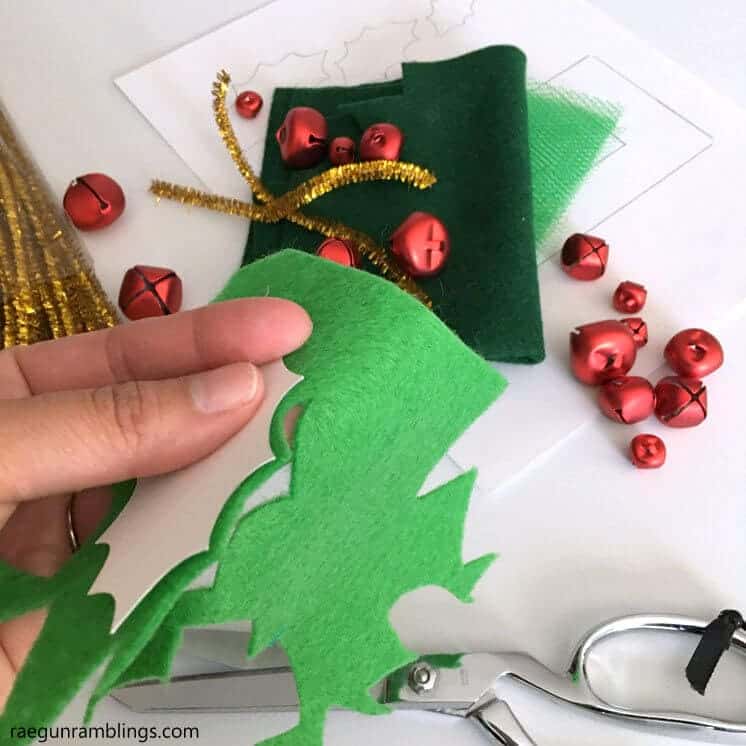 Holly Shoe Bells Elements: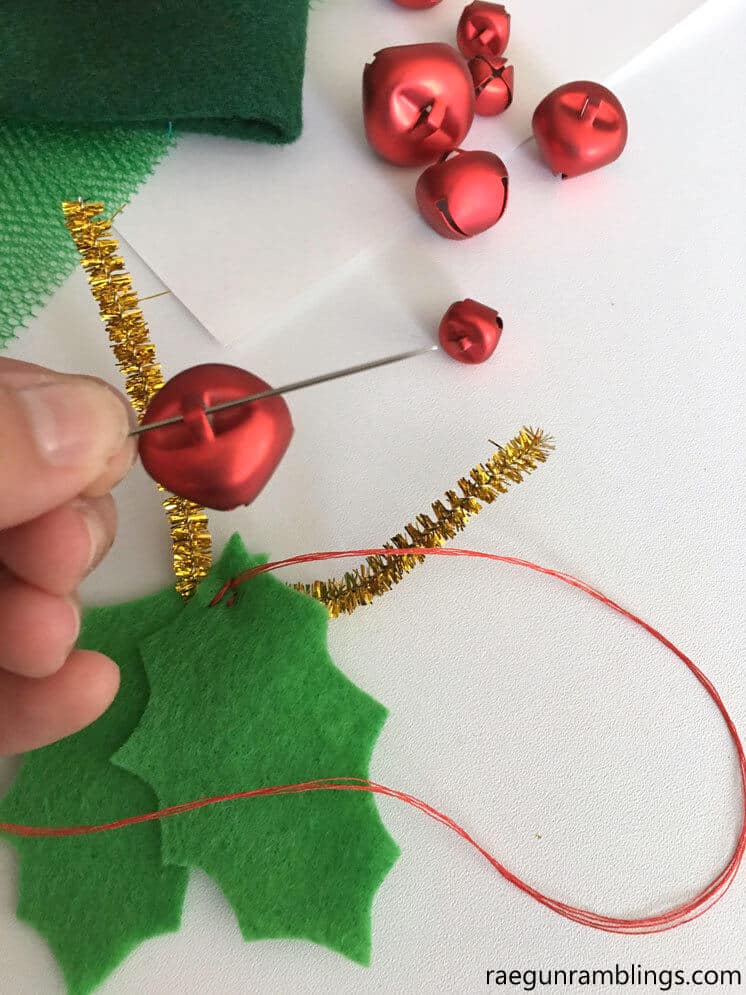 Holly Shoe Bells Instructions:
Cut 2 holly leaves out for each shoe you want to dress up. There are three sizes on the pattern so they can work for baby shoes, kids, and teens/ adults.
Cut a pipe cleaner in half and then fold that in half to find the middle.
Sandwich the middle of the pipe cleaner between the points of two leaves. Take a couple stitched to sew the pipe cleaner to the leaves.
Thread one bell onto your needle and stitch in place. Repeat for the rest of bells.
Take a couple extra stitches to secure the sewing in place before knotting. This will help prevent the stitch from pulling through if the bells get man handled.
Secure the bling to the shoe by threading one side through a shoelace hole and twisting. Alternatively you can simply slide the pipe cleaner under the shoelace and twist to fasten it in place.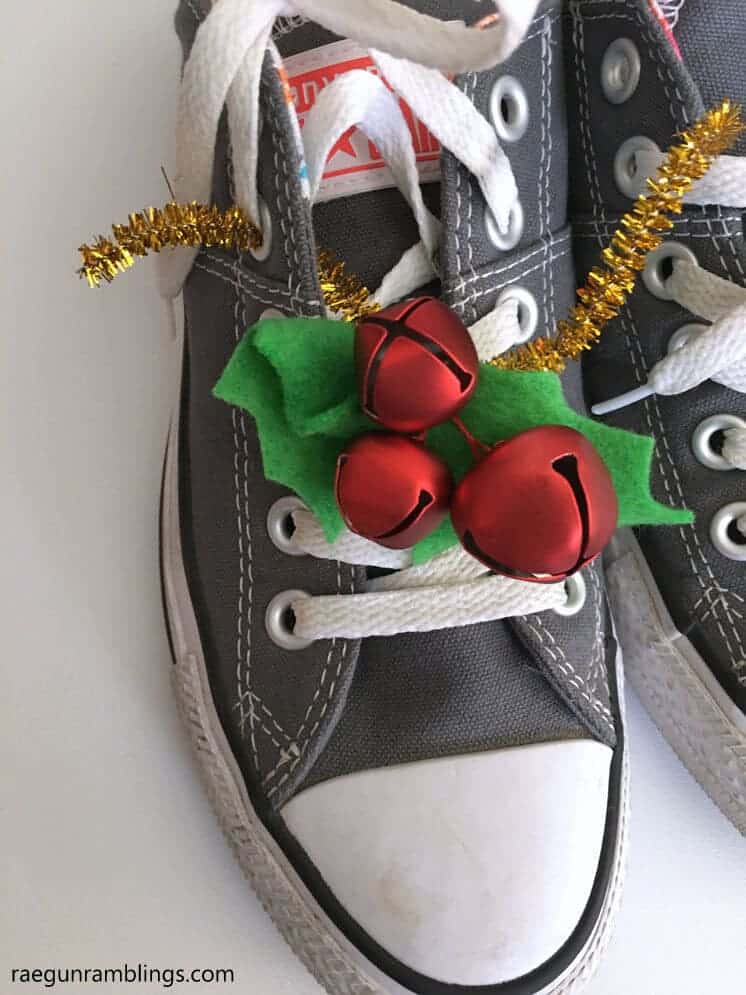 I think these turned out so stinking cute. My 2 1/2 year old little boy got SO excited when I put one on his shoe he LOVED dancing and spinning around.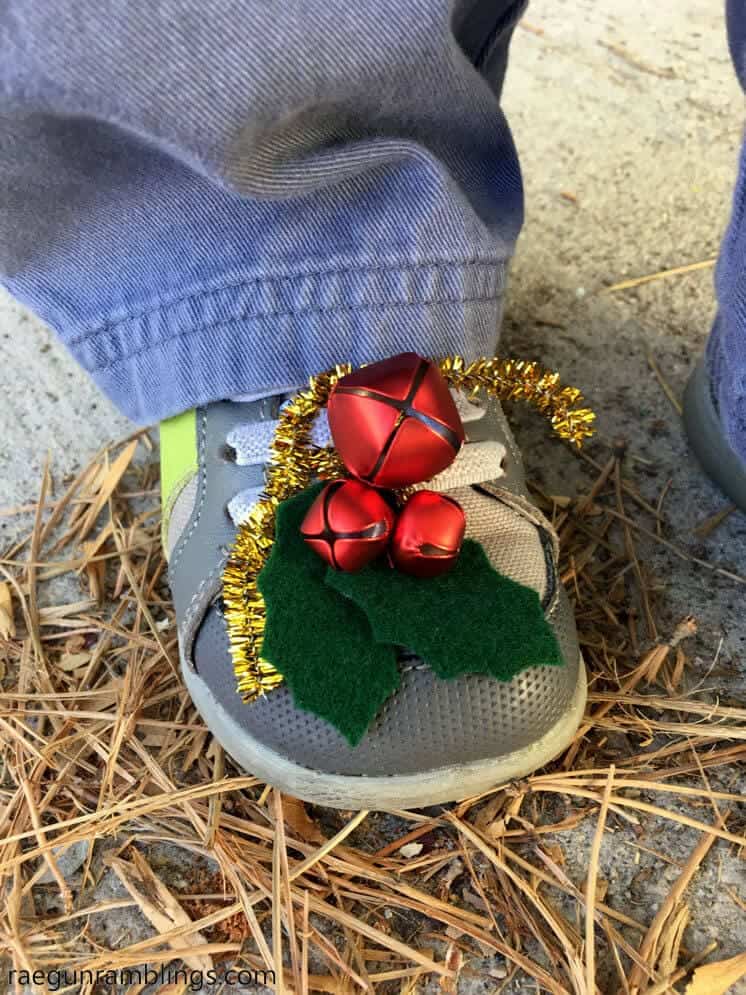 And as adorable as I think it is, I love that when we went to watch his cousin's gymnastic competition I could quickly and easily remove the holly so we wouldn't be disruptive.
I hope you'll visit me at my blog Rae Gun Ramblings. Here is one of my most popular posts below!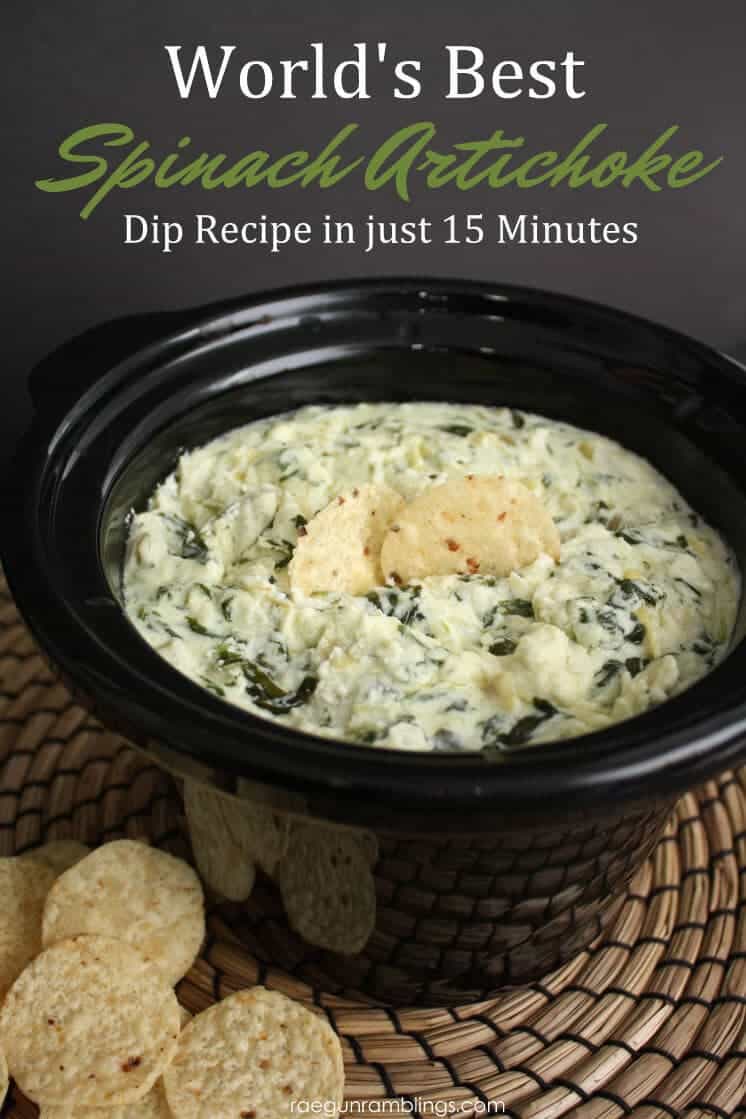 Super Easy and Yummy Spinach Artichoke Dip Recipe
Thanks, Marissa!
If you love this festive DIY, you'll enjoy these too!