I absolutely love decorating my home for the holidays. There's just something about Christmas decor that makes it so cozy… don't you think?! I love snuggling up on the couch at night with a cup of hot cocoa to look at my sparkling tree. Surprisingly my kids have not broken any ornaments THIS year. It's a miracle! They love to look at it but as my son would say "NO TOUCH!" Lol!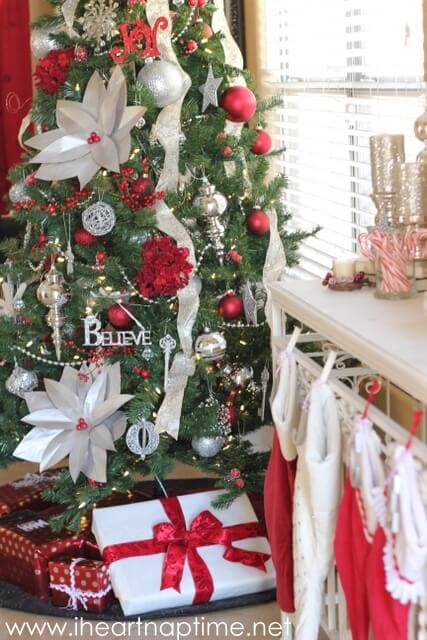 Welcome to my Christmas House tour!
P.S. Sorry I took so long to post these pictures. Thanks to my friend Bethany who let me borrow her spare lens to take these pictures. Crossing my fingers my new one gets here by Christmas, my other one broke. :(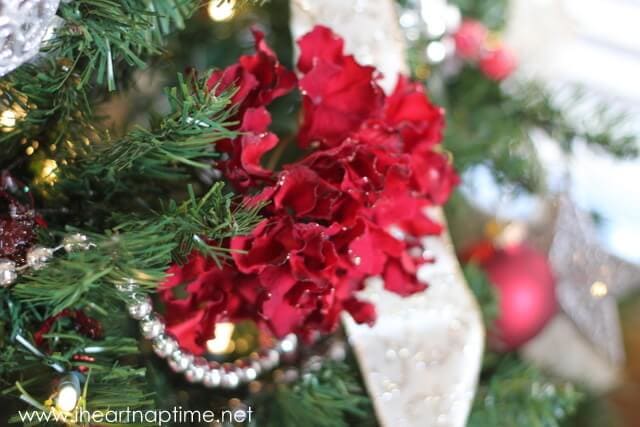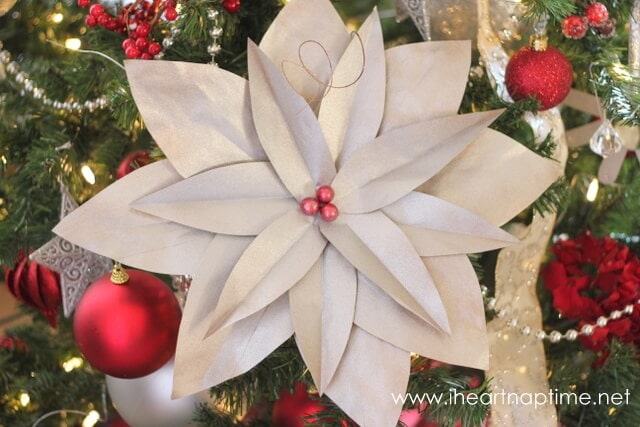 These are the Poinsettia flowers I showed you how to make yesterday. You can view the tutorial here.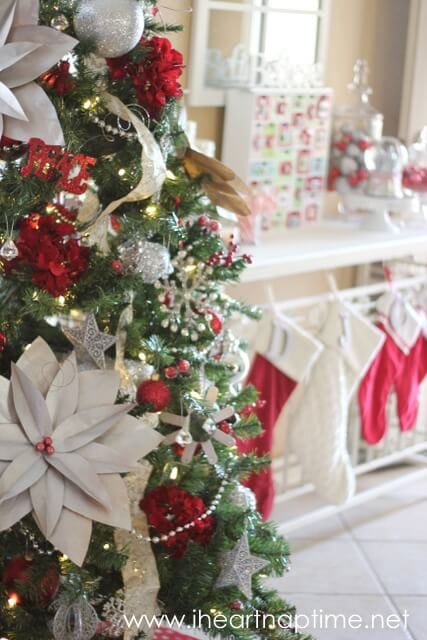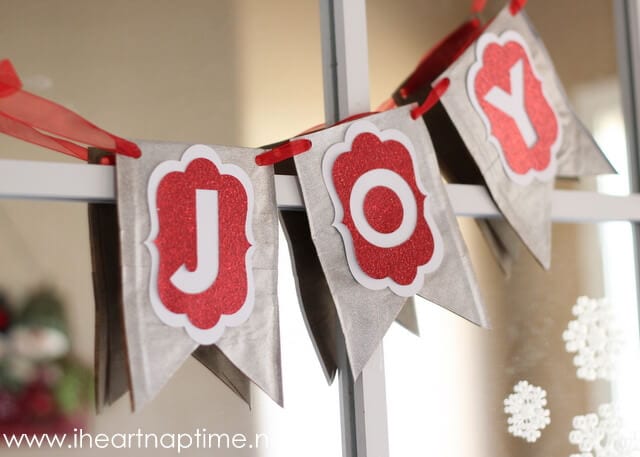 I made this 'JOY' banner from brown paper packages. You can see more here.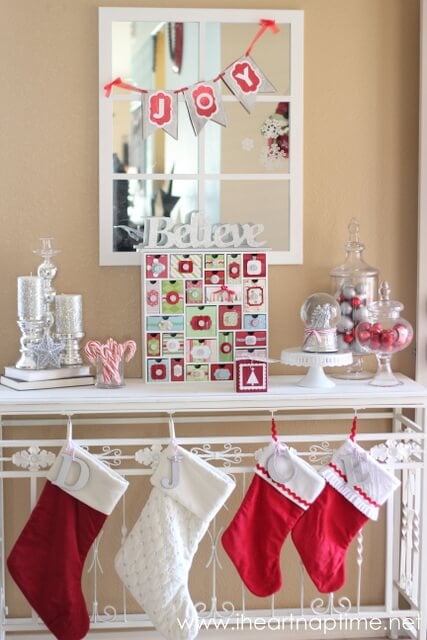 I added Monograms to the stockings I made last year. I love the extra sparkle! :) You can also find the Advent calendar tutorial here.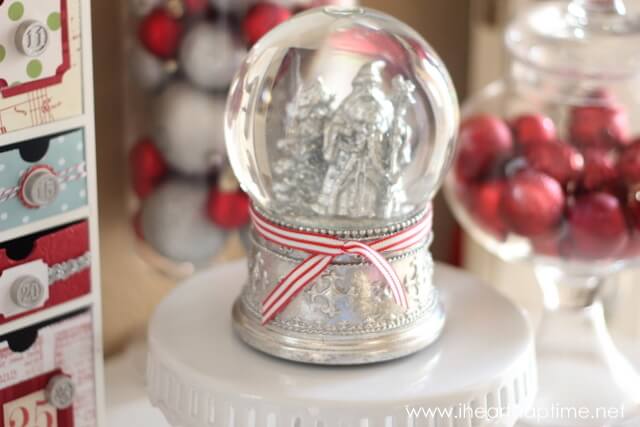 I found this snow globe at HL last year for 90% off. SCORE! I love the after Christmas sales!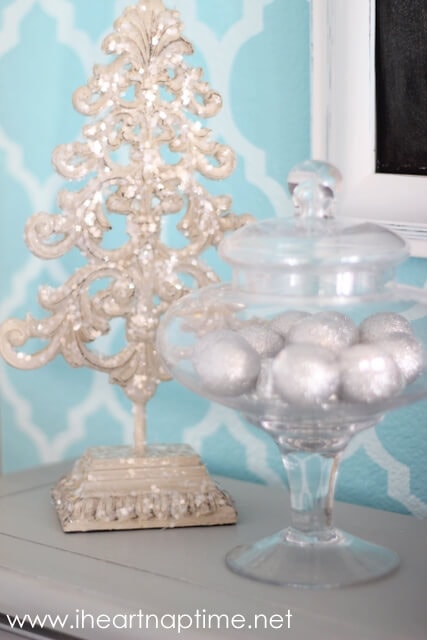 I love this tree I found from Hobby Lobby against my blue stenciled wall.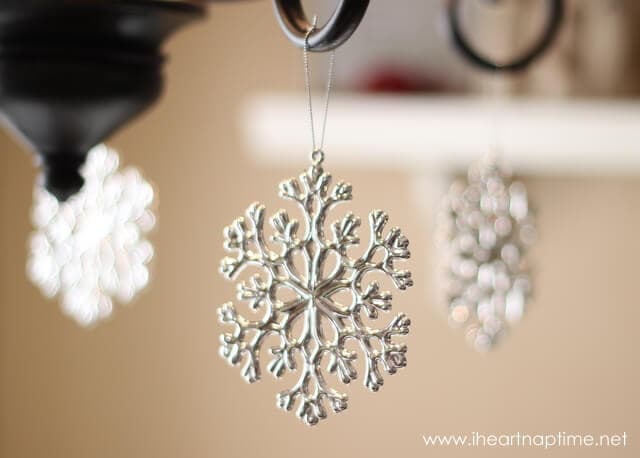 I hung snowflakes from my chandelier and they added the perfect touch.

You may remember those trees  above my cabinets from last year. All my #notsofavorite decorations go above the cabinets. They're still cute, just maybe not my style anymore.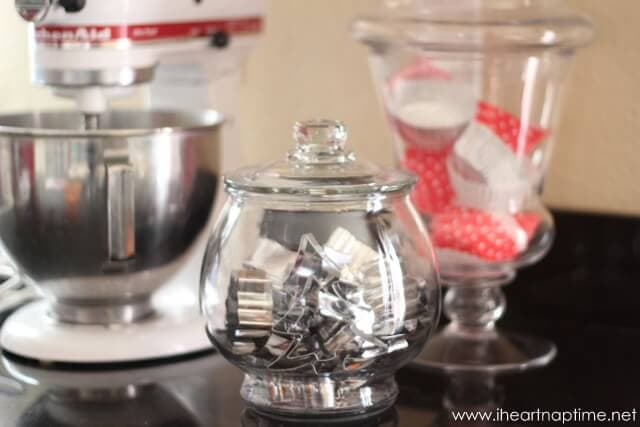 I put cookie cutters and cupcake liners in my apothecary jars. I just love baking around the holidays and I thought these would look cute in the kitchen.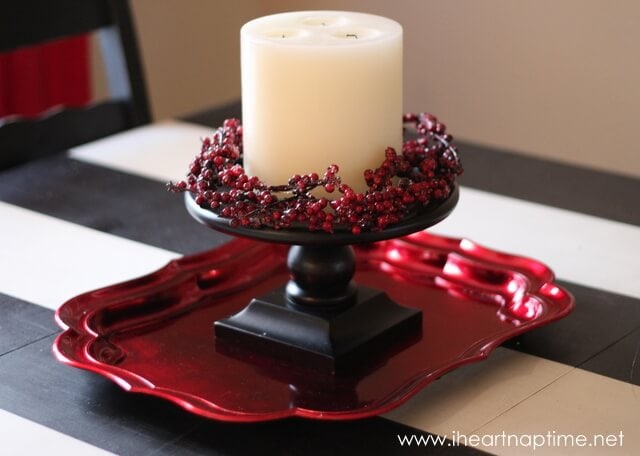 I LOVE this red tray I found from Target! It looks awesome on my B&W Striped Table.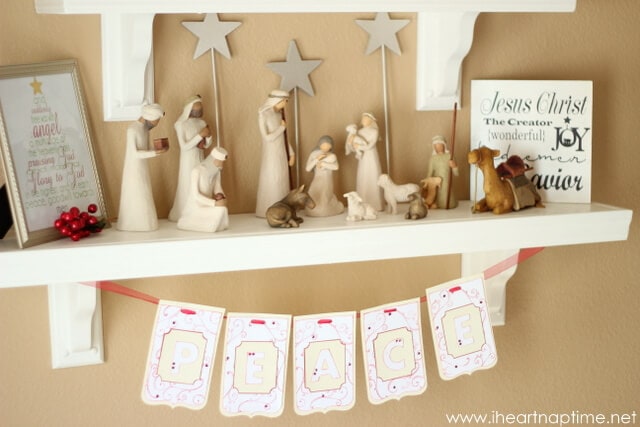 I love the Willow Tree Nativity that reminds me and my family of the true meaning of Christmas. My mom has given me a few pieces each year and I'm so grateful for them.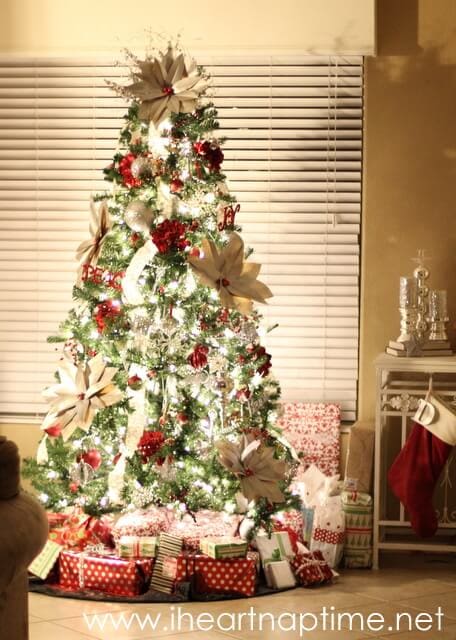 Hopefully you can pin some of these ideas and use them for next year! ;)
Thanks for reading! Hope you have a great day! {hugs!}