How to beat the sick blues -CLOSED!
Congrats to our winner Ashely!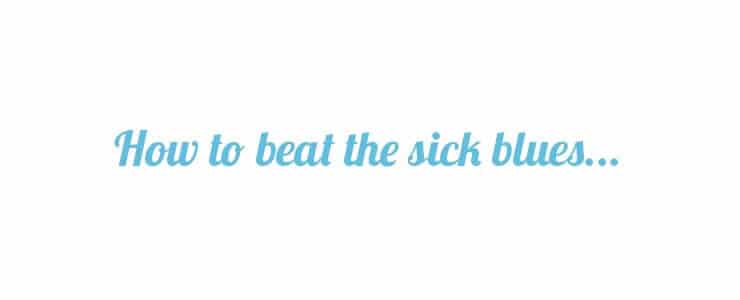 Well, it is the season (sick season)! Not our favorite time of year.
My son got sick a few weeks ago. It seemed like one day he was running around, laughing and playing without a care in the world, until the next day… The next day he coughed all day and all night. His nose was running and then it was stuffy. He was hot and then he was cold. But worst of all, all of his willful joy and smiles seemed to have washed away as quickly as the sickness set in. We started following these tips on dealing with the cold and flu season, that I mentioned a few weeks ago. He eventually felt ready to get up and off of the couch so we tried to sit at the table and start a craft or two.
First I checked in his backpack because I remembered that his teacher mentioned that she sent home some extra crafting projects to do if he wanted. Inside I found some construction paper with lots of ripped up pieces in a bag. The construction paper had some markings that made it look like an owl because he was learning about the letter "O". I got some glue and he went to town. He knew where to put the feathers, the eyes, and the nose. He worked pretty quickly on the project so we decided to continue the idea of gluing things on paper. Next, I told him to make a tree with leaves. He started using the ripped brown pieces of paper to make leaves. Then he asked for some cereal to glue on the ground of the picture. We spent a lot of time having fun making new creations that day. Crafting really does make it all better!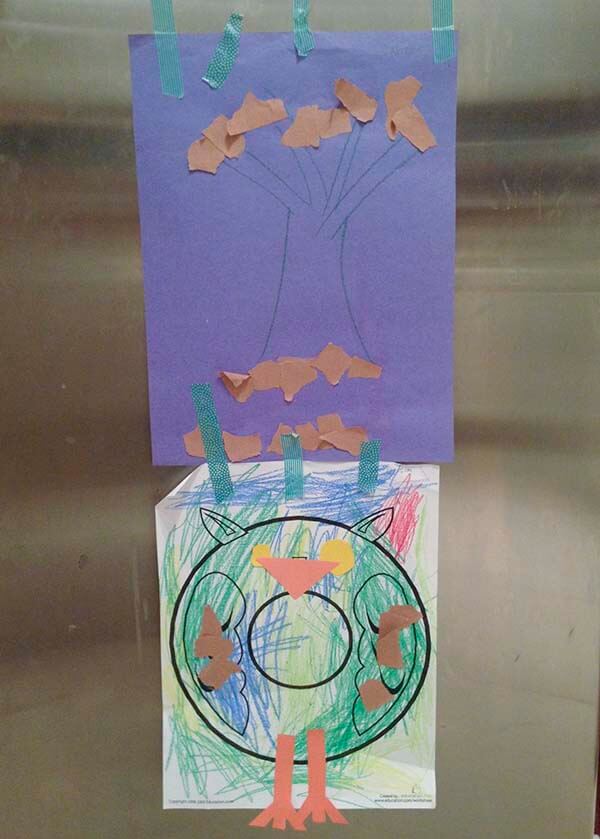 One thing that helped us through the few days of cold like symptoms was Children's Mucinex Multi-Symptom Cold. We tried the berry flavor and the first thing he said afterwards was that it tasted like soda. He is not usually very good at drinking medicines but he did not have trouble with this one. I feel like he was able to sleep better at night after taking it.
Children's Mucinex Multi-Symptom Cold 
When your child has a bad cold, you both can feel miserable. Children's Mucinex is the #1 children's brand for relieving congestion* and provides fast acting relief from your child's worst cold symptoms. Try Children's Mucinex Multi-Symptom Cold if your child needs relief from stuffy nose and chest congestion. Always use Children's Mucinex Multi-Symptom Cold as directed. (*Based on IRI unit share data for the 52 weeks ending November 2012) 
Coupon
Mucinex is offering a $2 off coupon here so you can try it for yourself!
Giveaway
Enter to win a $100 CVS gift card. To enter leave a comment telling me: What activity makes your child smile when they are under the weather?
No duplicate comments.
You may receive 1 total entry by leaving a comment in response to the sweepstakes prompt on this post.
This giveaway is open to US Residents age 18 or older. Winners will be selected via random draw, and will be notified by e-mail. You have 72 hours to get back to me, otherwise a new winner will be selected.
The Official Rules are available here.
This sweepstakes runs from 2/6/2013 – 3/31/2013
Be sure to visit the Children's Mucinex Multi-Symptom Cold page on BlogHer.com where you can read other bloggers' reviews and find more chances to win!