So this past week you've learned how to blow dry your hair, a super easy hairstyle and the braided bun. Today I'm going to show you how to curl your hair with a straightener.
This is how I do my hair 50% of the time because A. it looks super cute and B. it takes about 2 minutes. I'm all about achieving a cute style in less than 5 minutes. When I was in high school I would literally spend HOURS on my hair… but I just don't have that kind of time anymore. So this my friends is how to curl your hair with a straightener…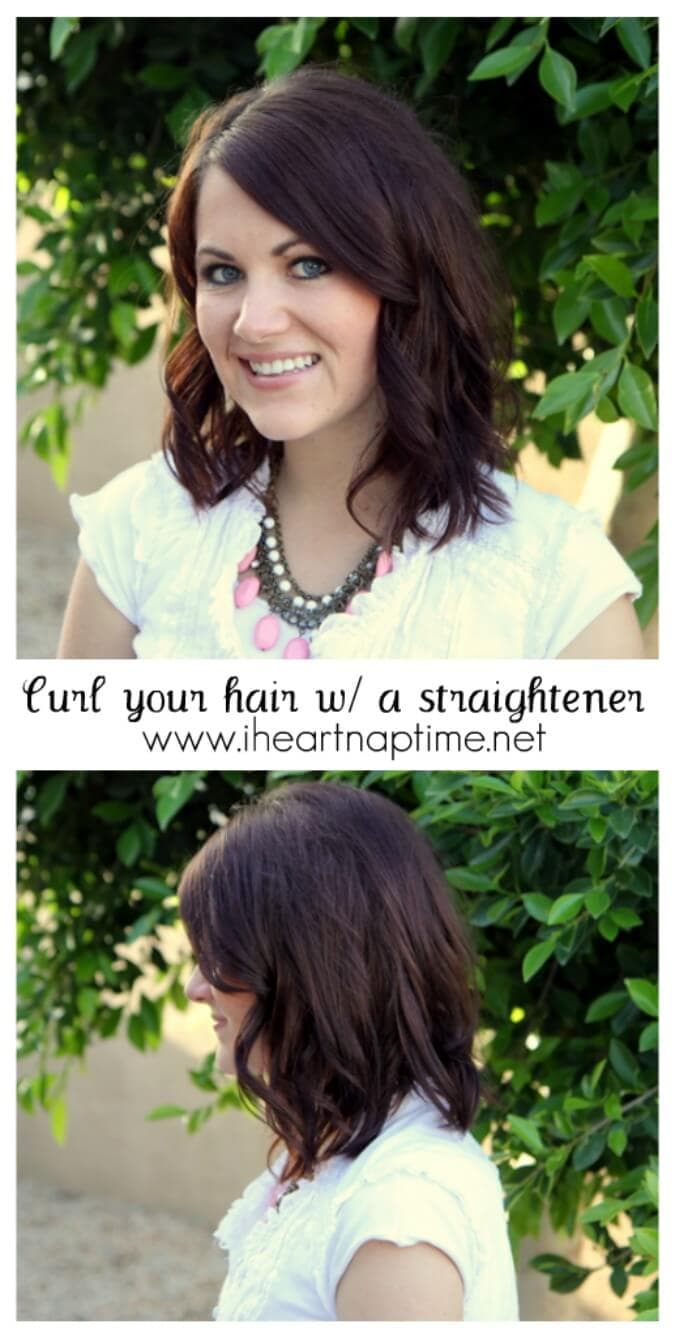 Some key things to remember:
Make sure to use a 1 inch straightener.
If your hair doesn't have a natural wave use Matrix thermal active setting spray before curling your hair for a better hold.
You can part your hair in sections if you'd like to curl your entire head of hair, but if you're going for a more natural look, just curl the top section. It looks super cute both ways!
Go slow your first few curls.
Remember practice makes perfect! :)
So how do you curl your hair?