I'm so excited to finally get this post up. I have no idea why it's taken me so long. We finished it over 6 months ago. It's probably because this room is near impossible to photograph. lol! You may remember the board and batten tutorial from last year. This is a similar project, just more jazzed up. ;) Today I'm going to show you how to install wainscoting the easy way. It doesn't have to be difficult. Grab a buddy, borrow some tools and get to work! It can totally change the entire look of a room. P.S. You can find out how to paint stripes on the wall too.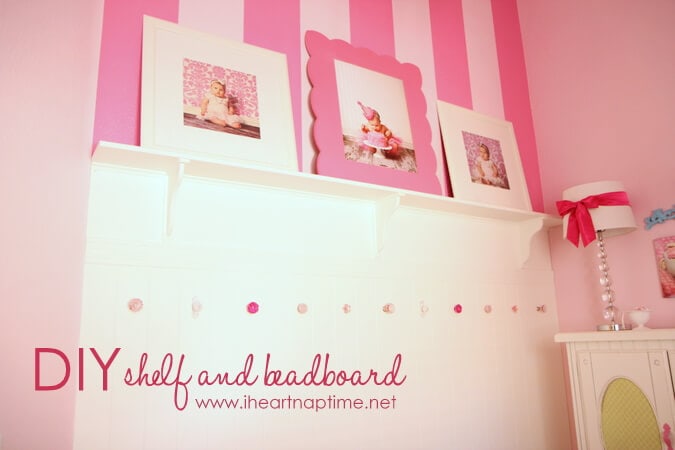 Supplies needed:
Beadboard panels
MDF Board
Base board
Ply wood
Shelf brackets
Power grip caulking
Nail gun
Paint
Tape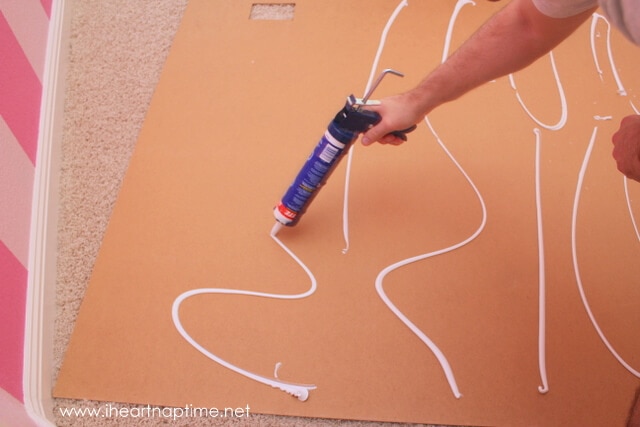 1. The first thing you will need to do is get your bead board panels cut down at Lowes, unless you have the right tools. Make sure you know your measurements before you go. Also if you're just getting a few cuts, it's free! You will also need to cut out a space for outlets. We did this with a jigsaw.
2. Apply power grab across the backside of the panel and place it right on top of the baseboard. Have one person holding the panels while the other nails down the corners. Some only use one or the other, but we like to use both the power grab and nails… just in case. ;)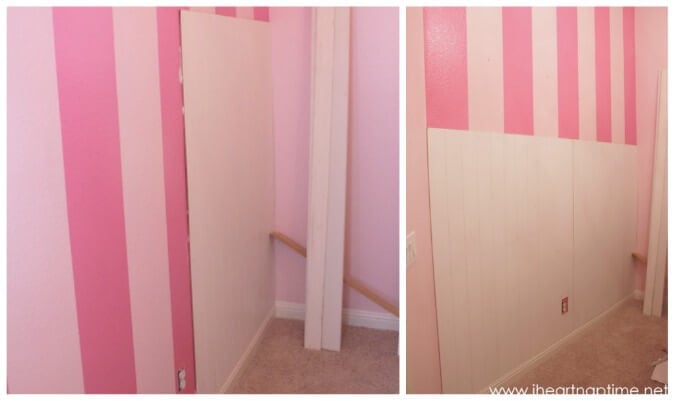 3. Repeat step 2 with the second board. Make sure they line up. :)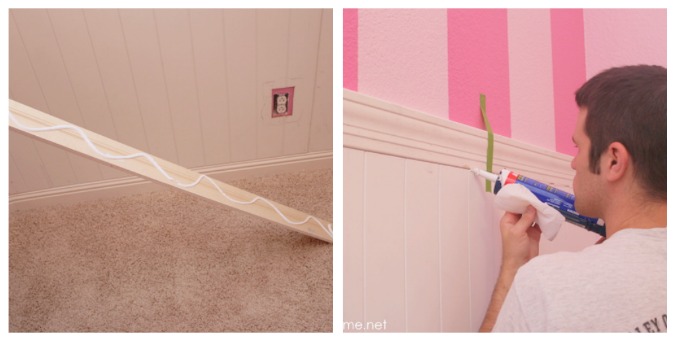 4. Place power grab on the baseboard and put it on top of the wainscoting. We placed tape on to hold the board in place.
5. Use the caulking to fill in any gaps.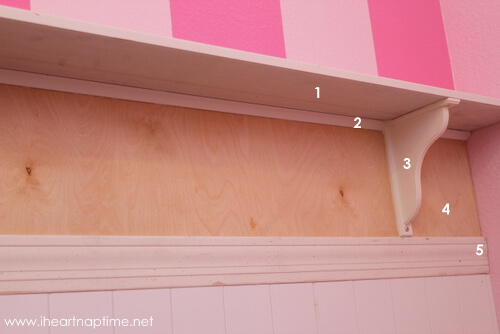 5. On top of the base board we placed a thin sheet of plywood (4). Again, we got the wood cut down at Lowes and then glued it up with power grab and put a nail in each corner. We only did this because we have textured walls and I wanted to create a smooth look. If you had flat walls, you could probably skip this step.
6. Then we attached the shelf brackets (found at IKEA) and put the MDF board (1) on top of those. We placed power grab on top of the shelf brackets so the top shelf would hold in place. Then we secured the top shelf with a few nails.
7. It was still missing something so I added the corner piece of molding (2) with power grab.
8. Then I taped everything off and gave it a few coats of paint (Swiss Coffee in satin finish).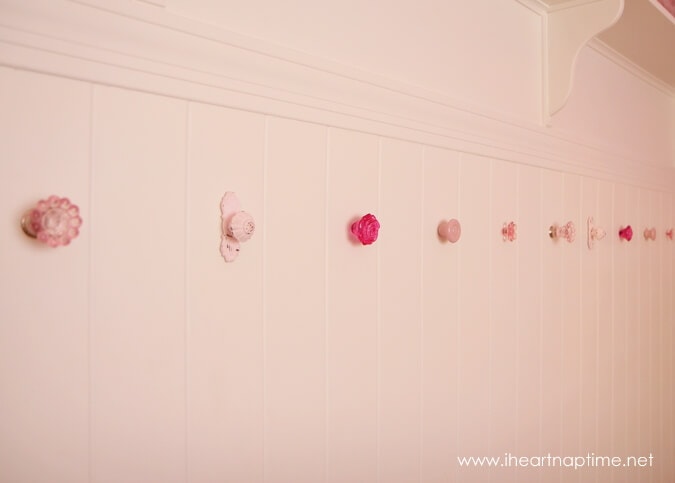 A few days later I thought it would be fun to add some crystal knobs so we could hang Emmalyn's hair bows up. I found a variety of knobs from Hobby Lobby at 50% off. All we did was drill a hole into the wainscoting and then screw in the knobs. This TOTALLY made the whole room come together. I LOVE how it turned out! Totally worth the extra $30. :)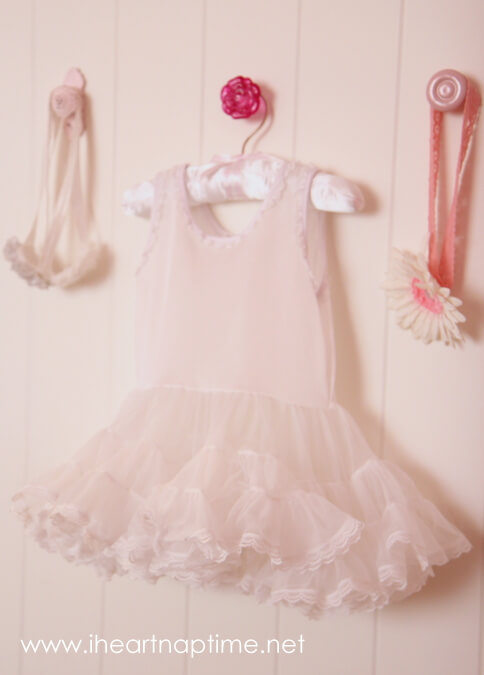 Now all her hair bows have a place to go. I also hung her cute slip up too. Remember that from here?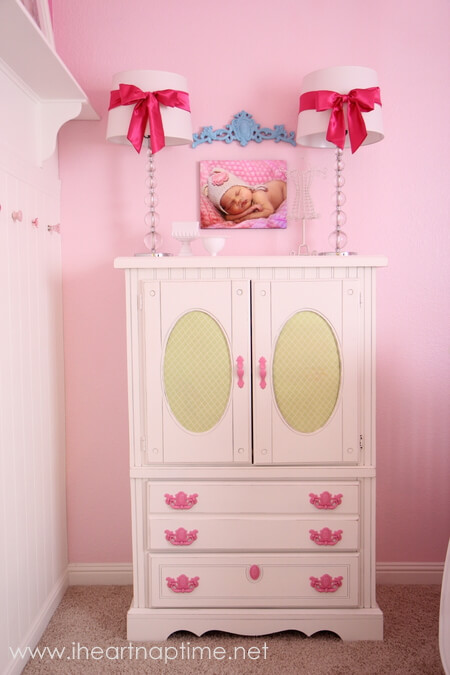 Here's a shot with the DIY lamp and armoire (check out the amazing makeover here).
I really love how it all came together. Emmalyn's room is by far my favorite room in our house! Come by tomorrow for the full reveal!
Thanks for reading! Have a great day! xo
**UPDATE: You can find the FULL nursery reveal HERE.**