How to make flip flops ..cute ones!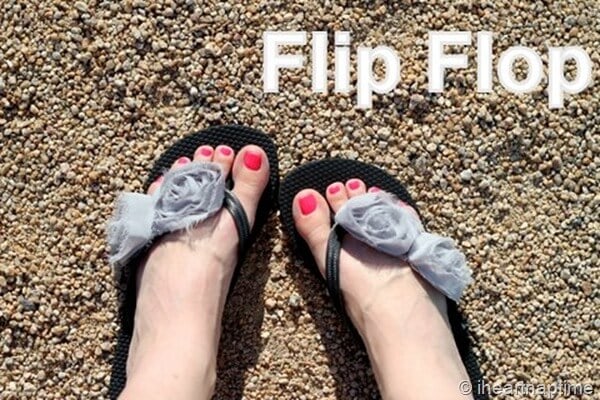 So was I the only one who was crazy enough to drag their two little monkeys to the $1 Flip Flop Sale at Old Navy? Sometimes I wonder if "deals" are really worth all the trouble. On the way over we got stuck in traffic (dang construction).  So a 10 minute drive ended up turning into a 30 minute drive. Then it turns out I forgot the double stroller. So here I am carrying both my kids around the store trying to find the right size flip flops. As I set Carson down for one second to dig through the huge bin he bolts across the store. So then I chase Carson (while holding Emmalyn) and finally get in line. Holy cow… the line was worse than Christmas! As we waited in line for about 20 minutes Carson begged and begged for all the candy he saw. Why do stores have to torture us like that?
So the moral of the story is.. no I will not be going back to Old Navy's $1 Flip Flop Sale.
I'd rather pay the extra buck and save my sanity!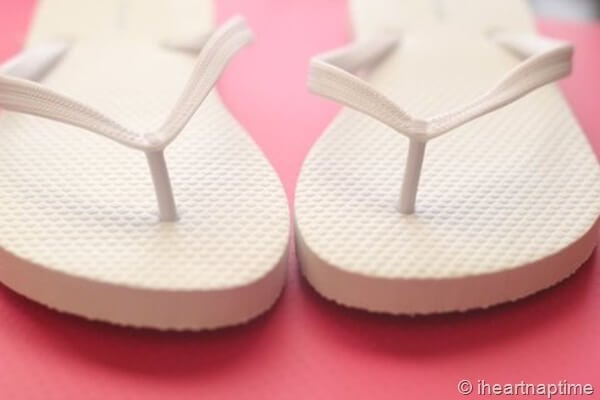 However since I went through all the trouble to get these flip flops… I had to make them cute!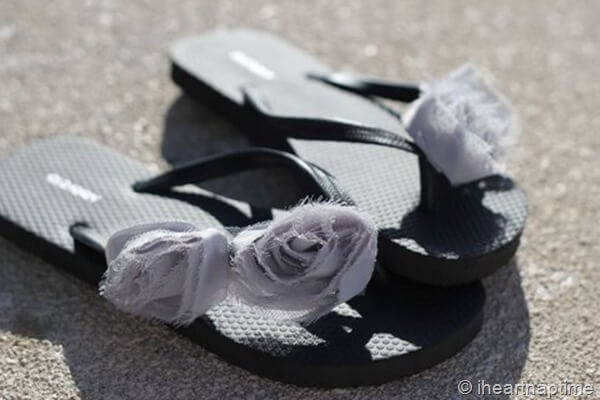 I saw a pair of flip flops in a store a while back and thought "I could make these…and a lot cheaper too." All I did was glue two flowers on with sew tac glue. Remember my L.A. trip? Well I found these super cute flowers at the trim store (they are also found at HL).  Seriously easy peasy.. took maybe a minute to make these. And look how much cuter they are!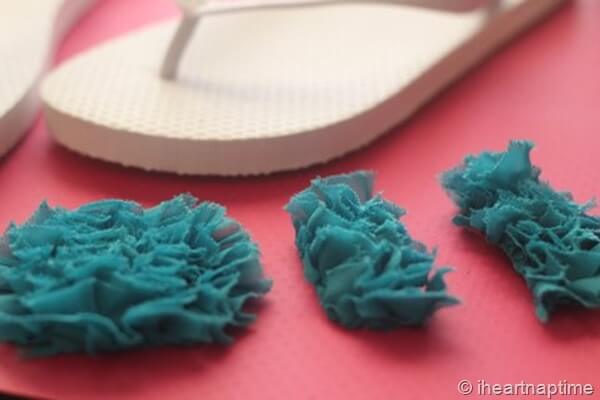 Then for the next pair I used these ruffle flowers (ruffle strip of fabric then roll in like a rose). I cut the ruffle into 1 in strips. Then I used sew tac to glue them down the sides of the strap.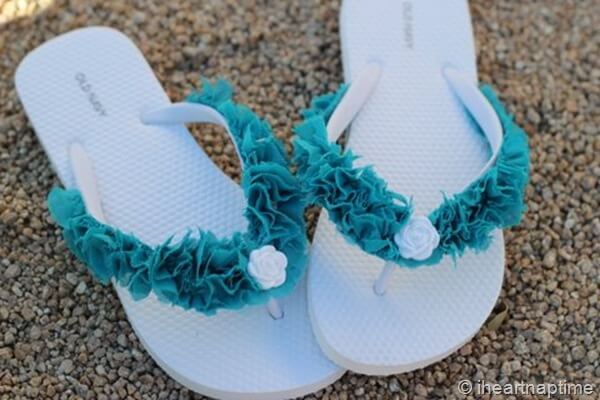 I added a flower button in the middle and that's it! There are TONS of ways to dress up your flips flops. I also love dressing mine up with rhinestones. Hopefully these will get your creativity going!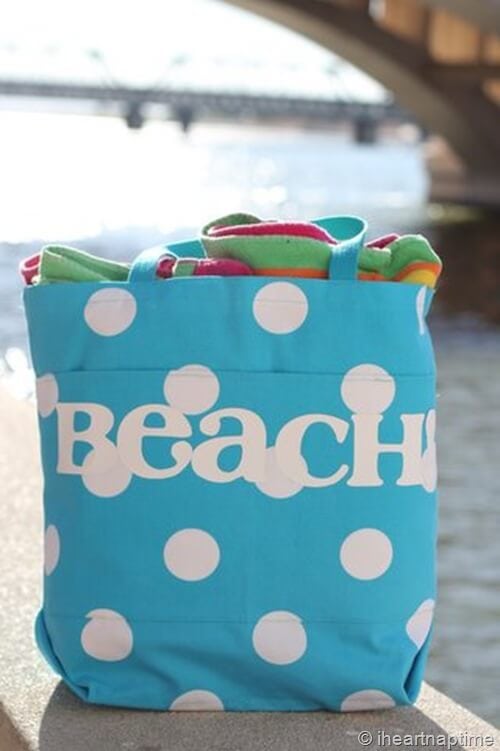 Oh and remember my beach bag fail?  Well I found this cute bag at HL for 5 bucks and added the heat transfer to it. Now I'm ready for the beach next month with my new beach bag and flip flops! CANNOT WAIT!
What are your summer plans?