How to reupholster a chair
SO I was looking through my draft posts last night and found this post in my box from last year…whoops! Some how I forgot to publish it. Today I thought I'd share this post and teach you how to reupholster a chair. With a little fabric and a staple gun you can turn an old chair around in no time. Last year I stopped by my local Goodwill and found this lovely chair for THREE bucks! It was a little beat up, but not too bad. I knew with a little love, it would be perfect for my little office space…and for impromptu photo shoots of my little girl. ;)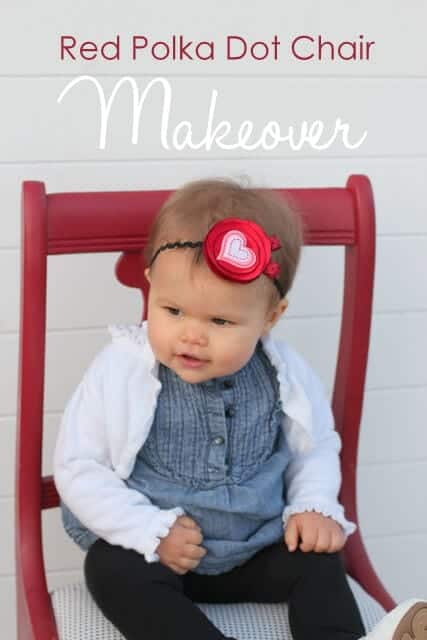 How to reupholster a chair… the easy way!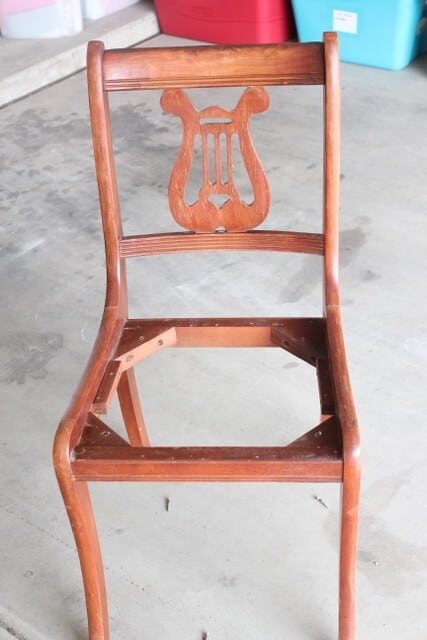 The very first thing I did was remove the seat. I sanded the wood, primed it with spray primer and gave it two coats of red spray paint. I let it dry for 24 hours before I re-upholstered it.

MY OTHER RECIPES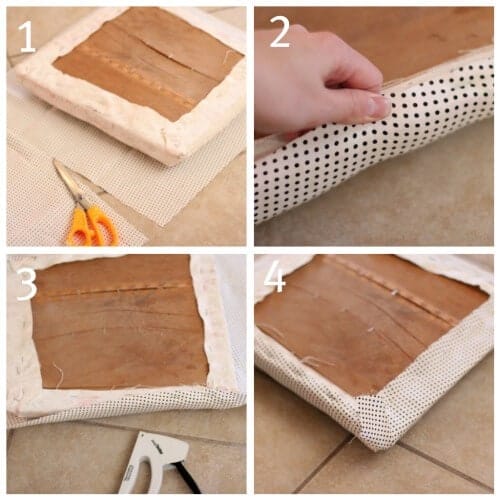 Steps for covering the seat:
1. Lay the seat on your fabric and cut it out leaving a couple inches around each side. I covered the fabric that was already on there, but you could certainly remove it first. You'll want to make sure if you have a pattern, it is laying down the right way before you cut it.
2. Pull one edge of the fabric around the top and grab your staple gun.
3. Staple around one edge every few inches. Once you have finished one side, go to the opposite side and pull the fabric tight. Staple that edge.
4. You'll repeat with the other two sides.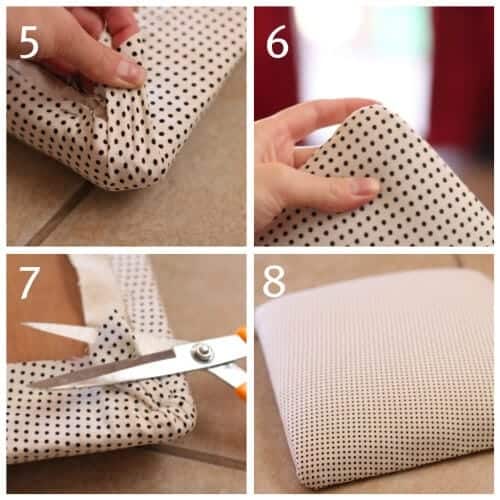 5. Once you get to the corners, pull the fabric straight up.
6. Push the fabric down around the edges creating a smooth edge. While holding the fabric with one hand, staple it down with the other.  Watch out for those fingers!
7. At this point you can cut off any extra fabric.
8. Now put the cushion back in your chair, and enjoy the new look!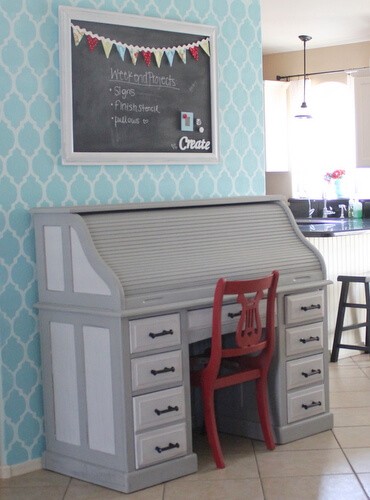 Here's my red chair in my little office space. I love how it turned out! You can find all those tutorials on my blog as well (desk, stenciled wall, magnet board).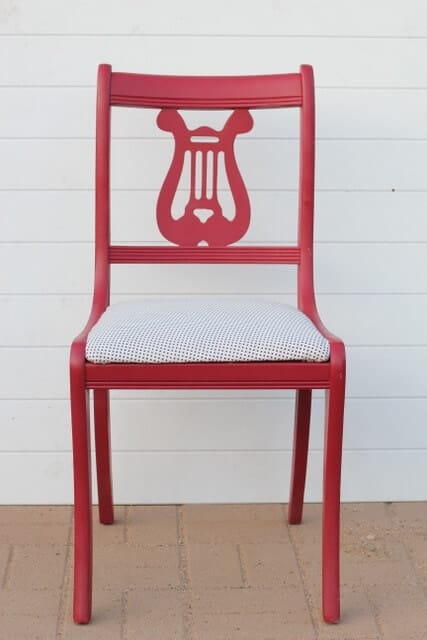 So what are you waiting for?! Head out to your local thrift store so you can find a chair to makeover! Let me know if you have any questions. :)