Hugs and Kisses Valentine Handprint Valentines
Hope everyone's day was filled with lots of hugs and kisses! We made these cute Handprint Valentines and the grandparents all loved them.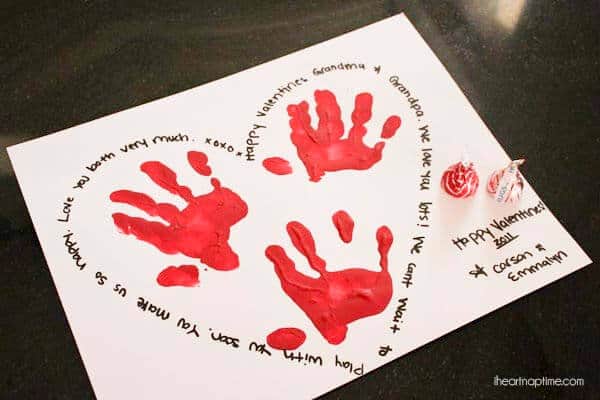 We spent our day making love notes, playing outside in this beautiful weather and eating lots of sugar! All I did for these notes was trace a heart with a pencil and then carefully dipped my kids hands in paint and them stamped them on the paper. Then I used a sharpie and wrote the note on top of the pencil heart. Then when the ink was dry I erased the heart line.
Hand Print Valentines
♥  LoVe! ♥
I even got a sweet surprise (my favorite sugar cookies) from my mom. :)
And here's a picture of me and my sweetheart just for fun!
*Always & Forever*
Happy Valentines!