"I Heart You," Valentine's Day Free Printable – Print this Valentine's Day free printable, and frame it for that special little place you love in your home.
For every holiday that rolls around, I'm a sucker for cute, free printables. They're incredibly easy to print off at home, stick in a frame, and put out for all to see. (Not to mention, an affordable way to decorate.)
 At times, I feel that some people think that they have to go overboard, decorating for the holiday's. I've found that this usually results in one thing: not decorating at all, because the thought of doing it, seems overwhelming. However, if you keep it simple, small, and affordable… it can be tastefully accomplished, and look absolutely adorable!
• Pick a small area in your home that you'd love to decorate. This could be an entry table in your foyer, a small part of your kitchen counter, a fireplace mantel, etc.
• Grab a few holiday coordinating items, and strategically place them around, complimenting each other. Like I did here…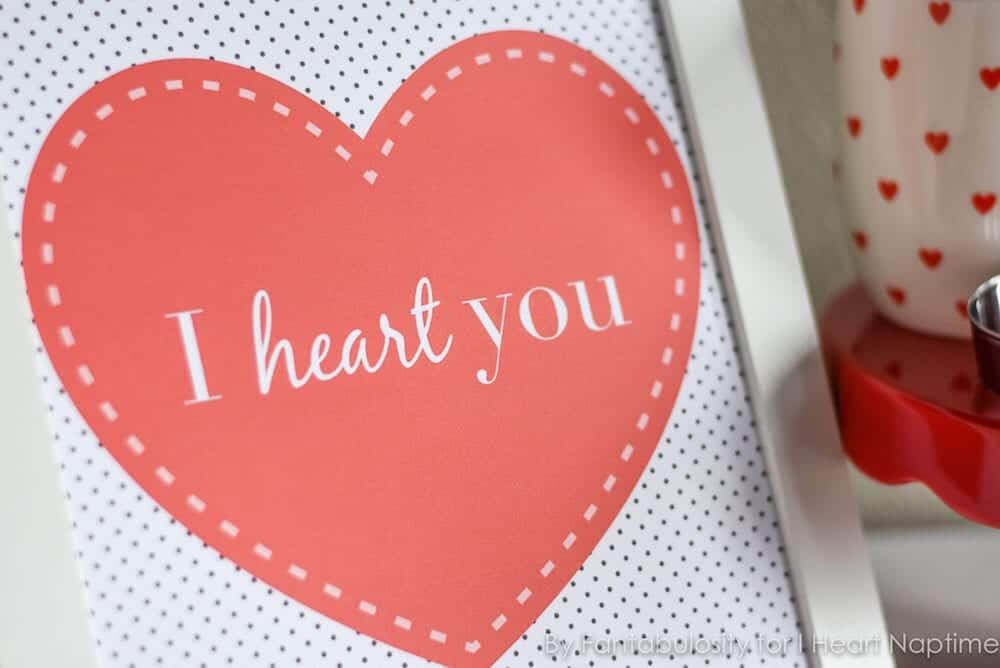 For my kitchen counter, I simply decorated with the Framed – Free Valentine's Day Printable, 2 coffee mugs with precious little red hearts, a red/white cake stand, heart-shaped cookies cutters, and a few "heart" embellishment clothespins. I think I'll fill the coffee cups with pink & red wrapped candies, so visitors can grab a treat, when they come over.
With just a few Valentine's Day related items, arranged on a small part of my kitchen counter, my house suddenly has a touch of the current holiday, and decorating wasn't overwhelming at ALL.
Simple, cute, & affordable.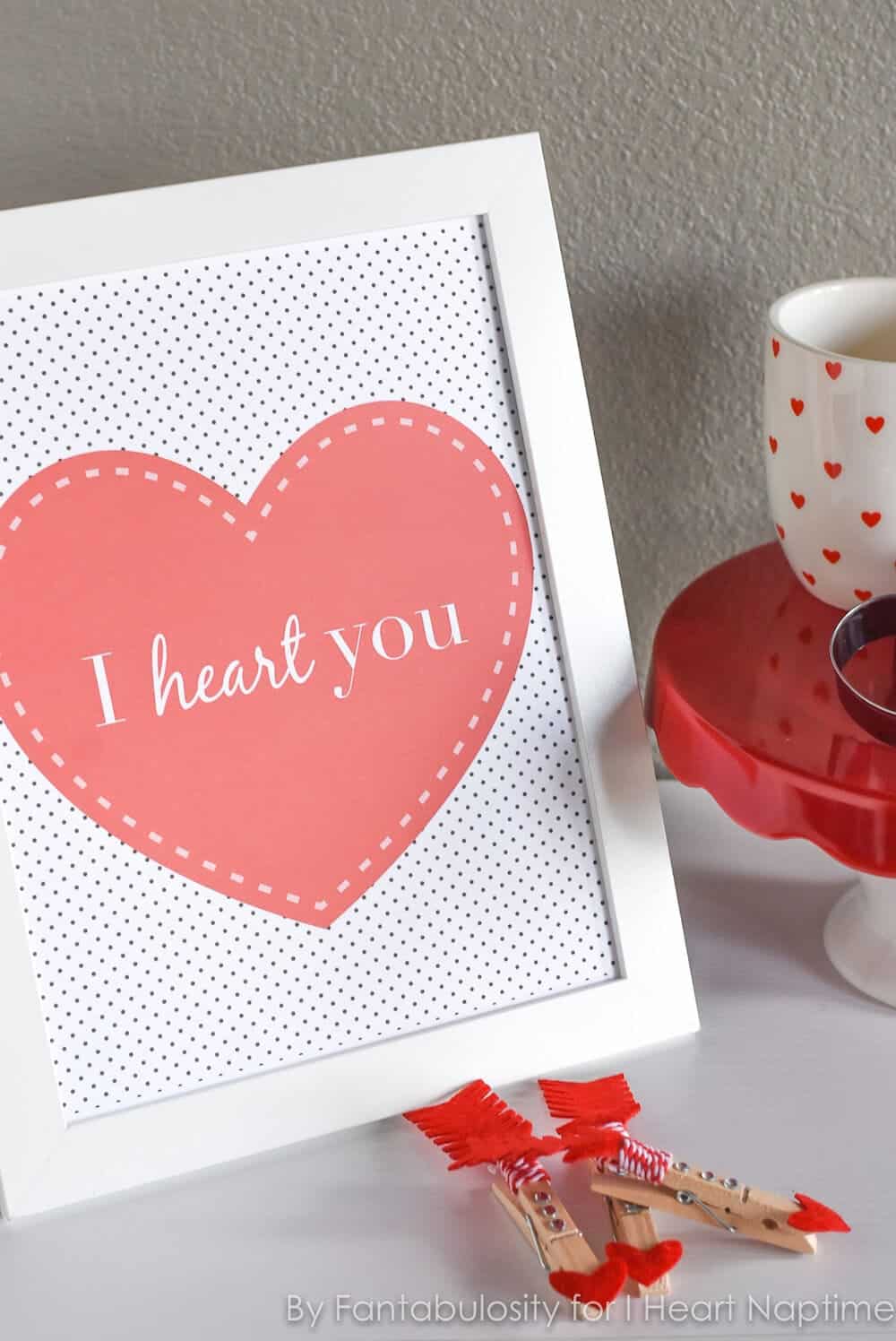 Free printable
PDF Version: Download my Free Valentine's Day Printable HERE
PNG Version: Download my Free "PNG" Valentine's Day Printable HERE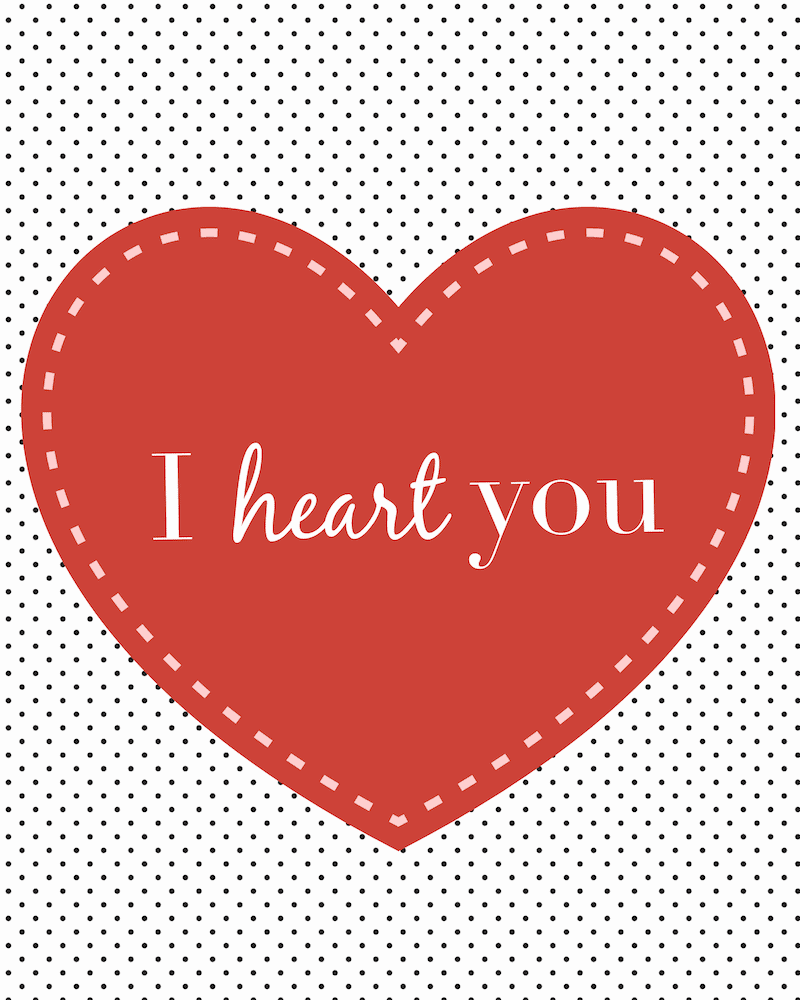 How are you going to decorate for Valentine's Day? Are you like me, where you just like to have a little space in your home, dedicated for the current holiday?
Until next time…
XO, Jessica

Thanks, Jessica!
Love this easy, adorable Valentine's print? You'll like these too!