Hi everyone! It's so nice to be back again. I'm Kiki, from Kiki and Company, and excited to show you some new prints I made just for you this month.
There are so many things as a parent that I want to teach my kids. I always want them to be kind, to look out for others who need help, to find ways to serve…and I could go on and on. One of my favorite ways to introduce good thoughts to them, that we then talk about, is by placing small reminders all around my house. I love to hear my little 6 year old reading great quotes from amazing leaders and answering questions about them. This month I designed 2 different prints in 4 colors to give you options (since I know not everyone's home is the same!). The first one is one of my favorites and one I hope my kids take to heart: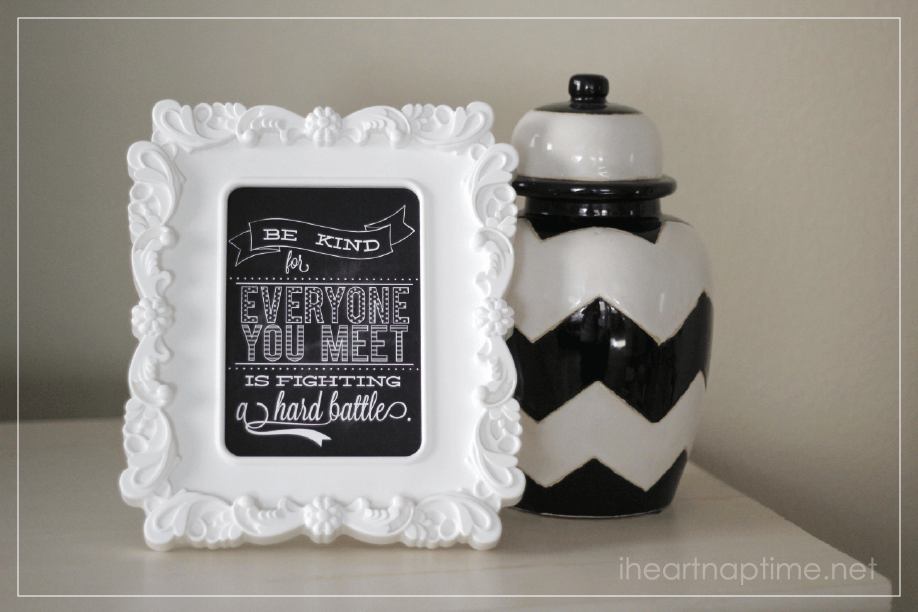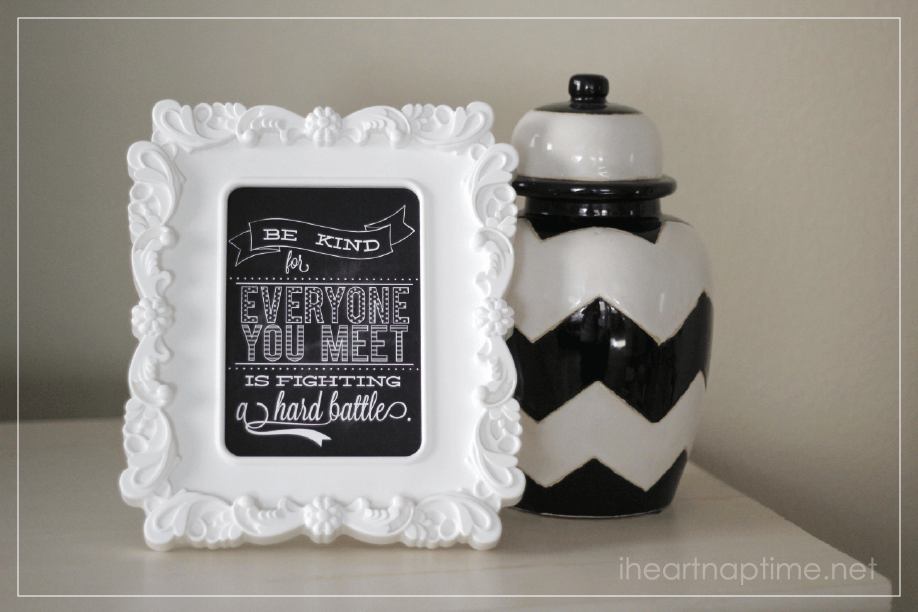 Have you ever met anyone who hasn't gone through something rough in their life? By simply treating everyone with respect and kindess, it would eliminate so many problems in this world.
The second print is one of my favorites about perspective: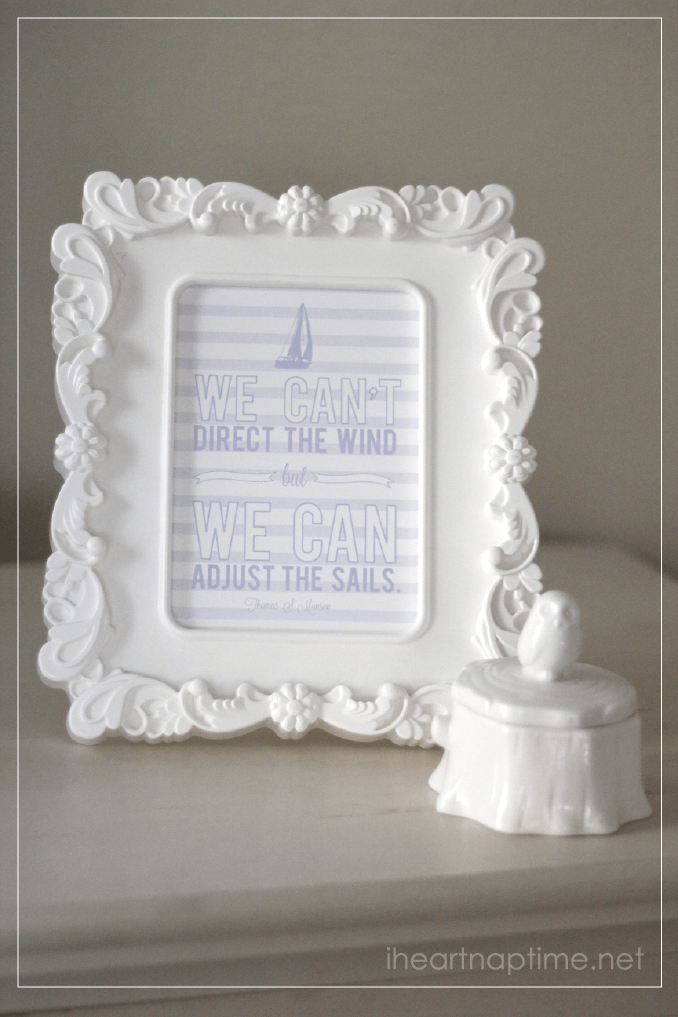 There are so many things in my life that I know I can't control, but by realizing that there is a change that I can make to help situations out, it is comforting. We recently got one of those surprises in life that you don't quite expect, but by changing our perspective of the situation, we have found so many blessings that have come of it!
These are the prints that are available to download. They are a 5×7 size. Print as many as you would like..and don't forget that friend who may need a quick pick me up. One of these small prints, framed and tied with a bow are a perfect little gift to give anyone!Free Downloads:
I have designed a few other fun and inspirational prints that can be found here, here, and here.
How about you? How do you find creative ways to teach your kids those important life lessons?
Hi! I'm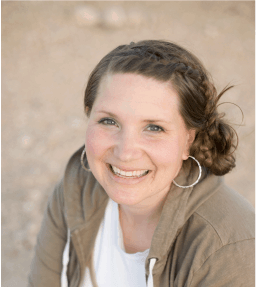 Kiki Comin, the creator and editor of Kiki and Company, where you will find free printables, fun projects and lots of DIY inspiration. I am a wife, a mother to 4 amazing kids, and I love to create in my "down time".Creating keeps me sane, keeps me inspired and helps me see the world in a whole new way. I love to sew, bake and decorate, but my favorite thing to do is create meaningful printables. At Kiki and Company you will find printable art for walls to activities for kids and everything in between. I recently opened a digital design shop where you can find many of my new designs. Mostly I love blogging because life is really SO good, and I love sharing part of mine with you! You can also find me at Pinterest, Facebook, and my shop!