Junk yard finds
Pin It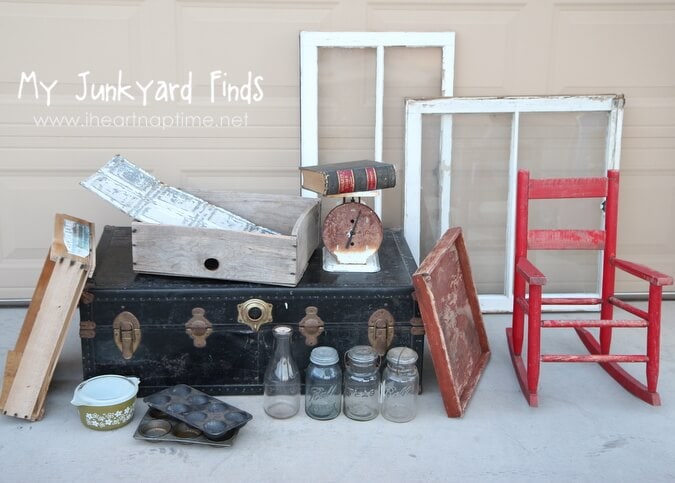 So last month I pretty much hit the jack pot of all jack pots. I don't gamble, but pretty sure when I found this junk yard it felt like I won a million bucks! I pulled up to this guys house and my husband is all "this is it?!" I said "oh yeah baby!" We were up North and it was FREEZING cold outside but I didn't even care. And that's saying something, because when it comes to the cold, I'm a total baby. I could of spent hours going through all these fun treasures.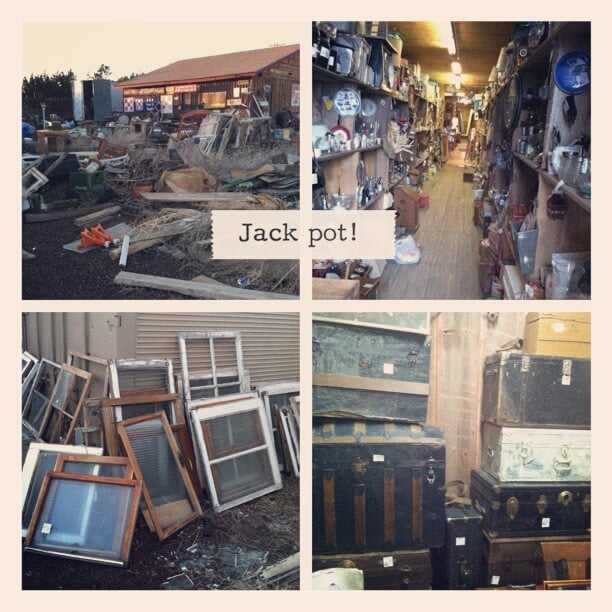 Due to the lack of space in my car, I had to leave with half of my "pile." Boo! I so wish I had a truck because there were some of the coolest doors. And I really wanted one of those long windows. Some how I did manage to squeeze in that awesome trunk though. :)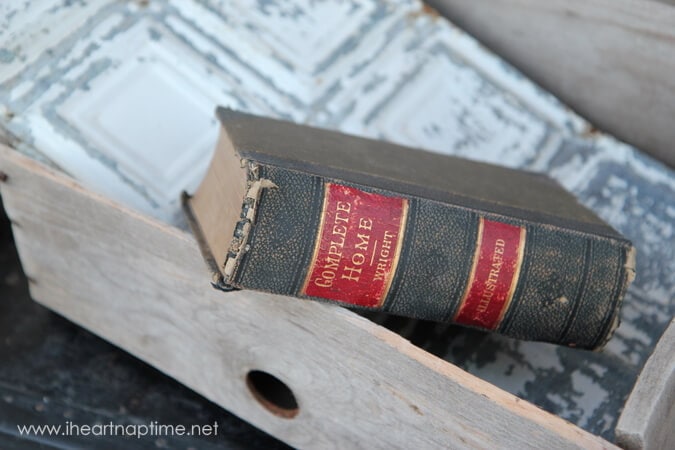 I really love this white tin tile I found. I'm regretting not buying the other one now. This old book is also one of my fave finds!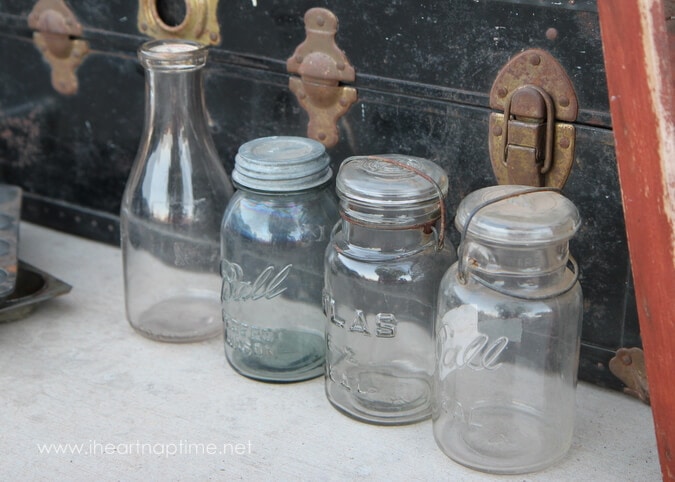 Ahh and the vintage mason jars. There were hundreds!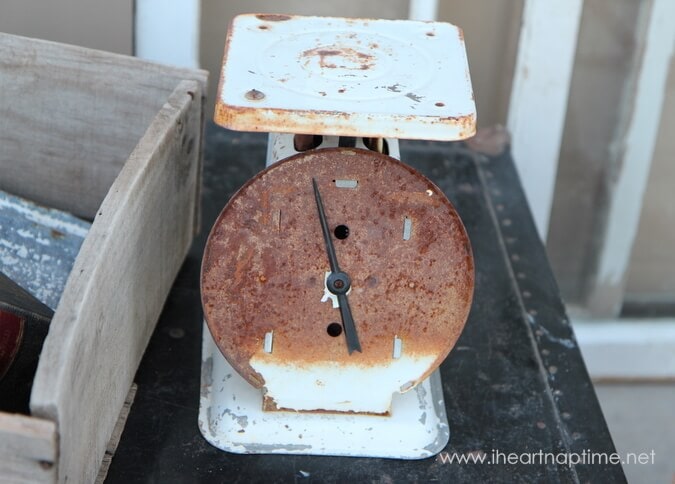 I also found this funky old scale. I think it will be so fun to have apart of my kitchen decor.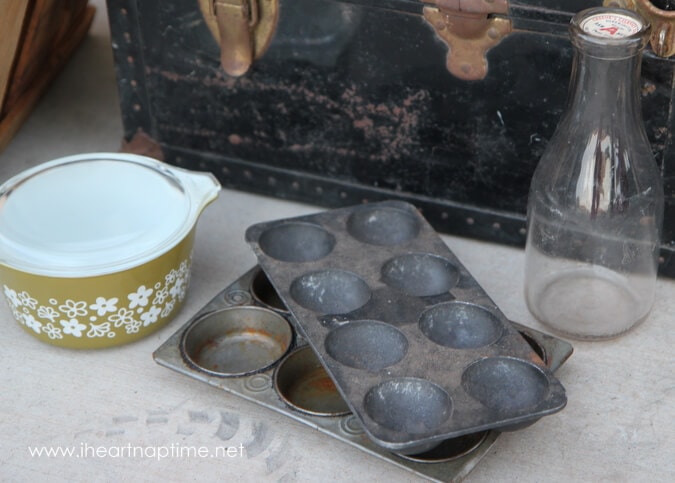 I love these old muffin pans. Oh and can't forget the pyrex!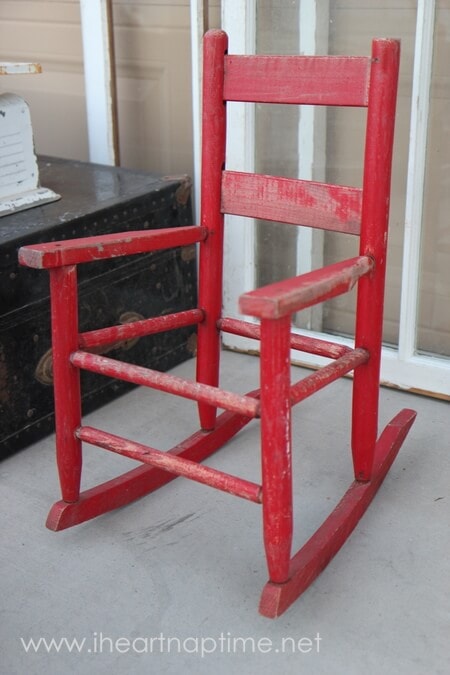 And check out this cute red rocking chair. Is that not the cutest little chair, or what?! Still trying to figure out what to do with it, but I knew I had to have it!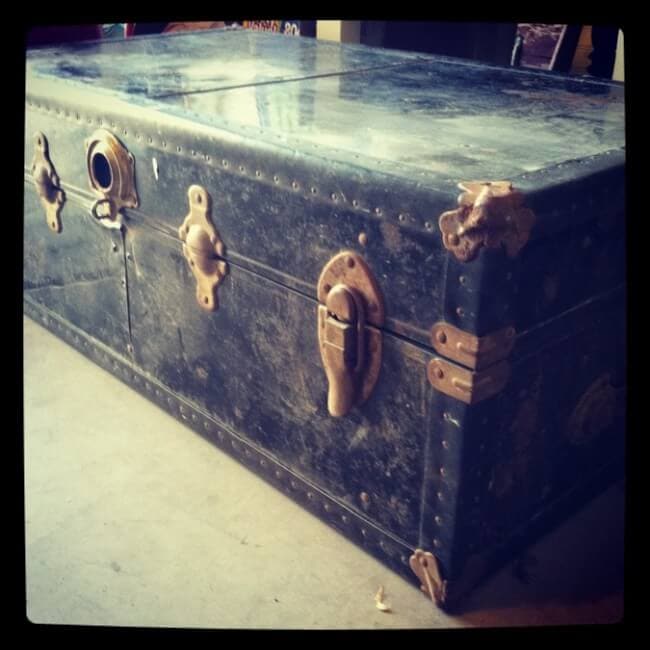 I think my favorite find was this big ol' trunk that I posted about yesterday.  One of my friends suggested  using it as a cofee table and another suggested putting it at the foot of my bed. What would you do? Decisions, decisions.
I do know you will be seeing some of these pieces pop into my posts over the next month.
So what would you do with all this "junk?"