Keep calm and eat…carrots! +free printable
Yup that's right…carrots! I found the cutest gummy carrots at Target and I couldn't resist buying them. Why does Target always do this to me? Gosh, I love that store! Of course then I got home and thought the tag was ugly and that it needed a cute printable. ;) I think these would be such a fun gift idea for Easter. Here's a few different ways to dress up GUMMY carrots. I may have stuffed a bag with real carrots too… for the person who may be dieting…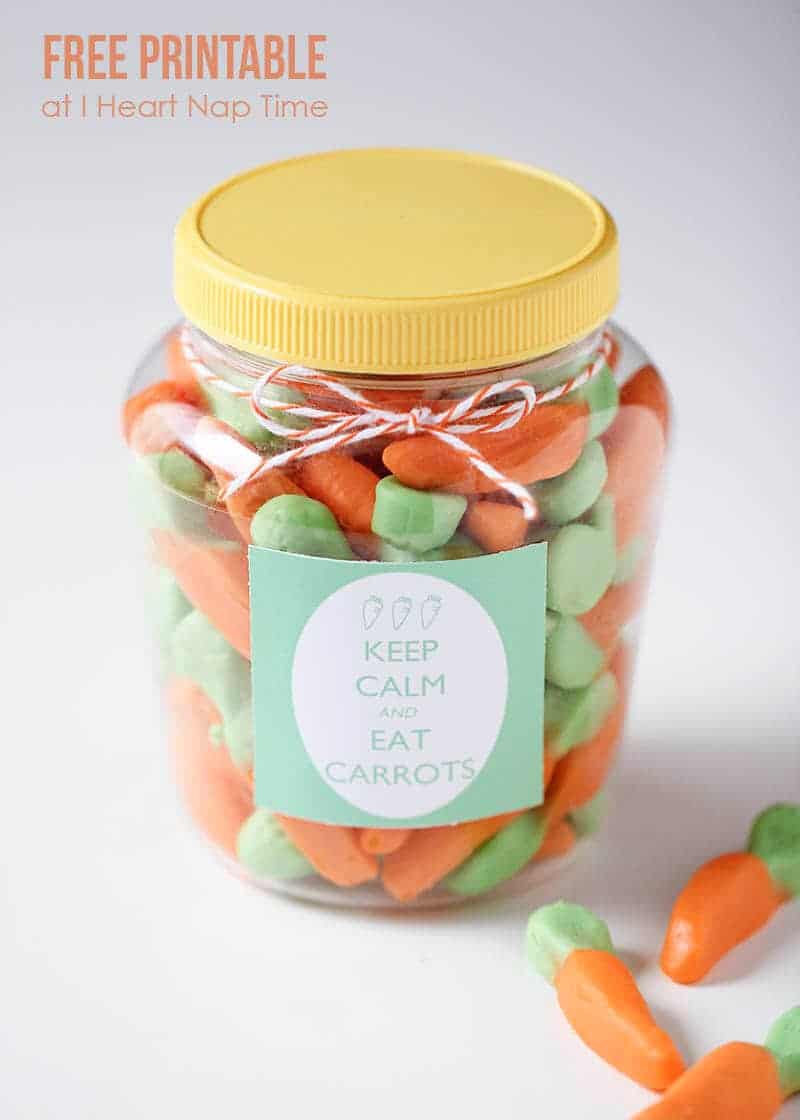 You could glue the printable right to the jar it came in like I did above. Or you could stuff them in a bag and tie it with some yummy orange twine or ribbon.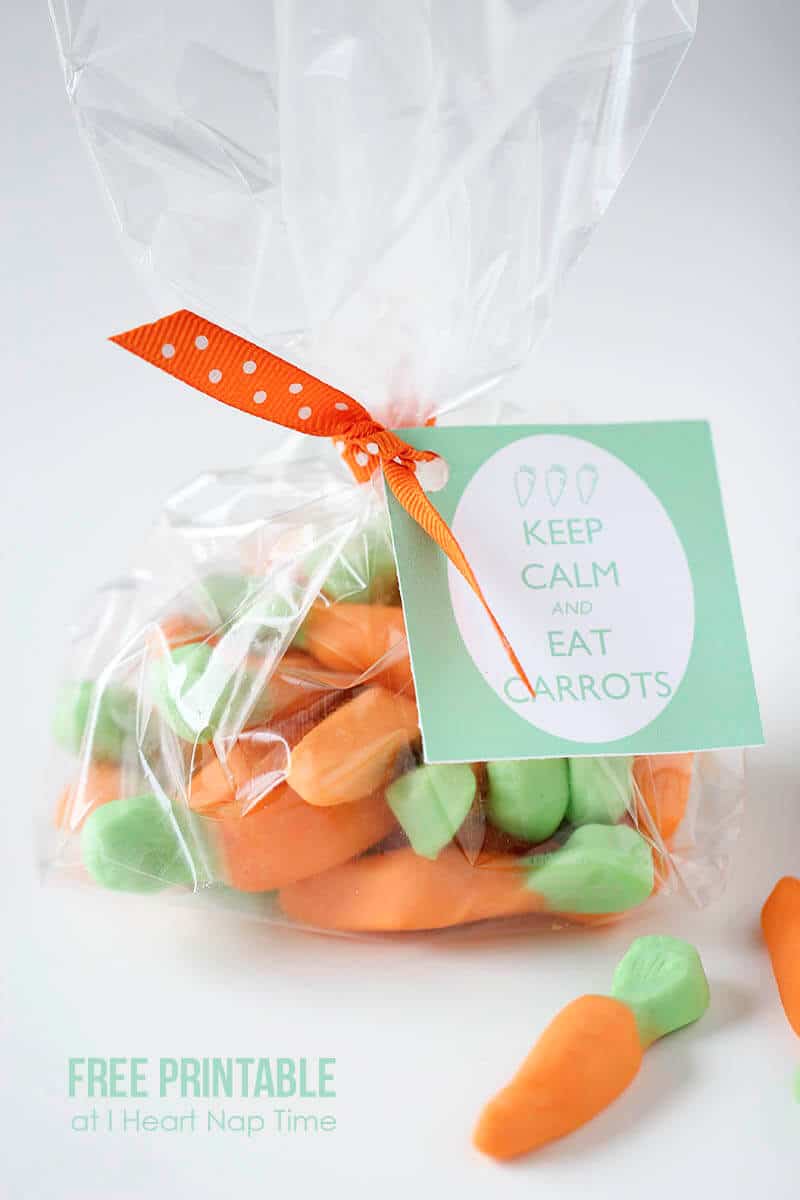 MY OTHER RECIPES
I also found 9 "sugar" carrots at the Dollar Tree for $1, so of course I had to throw some of those in a bag too. They were feeling a little left out.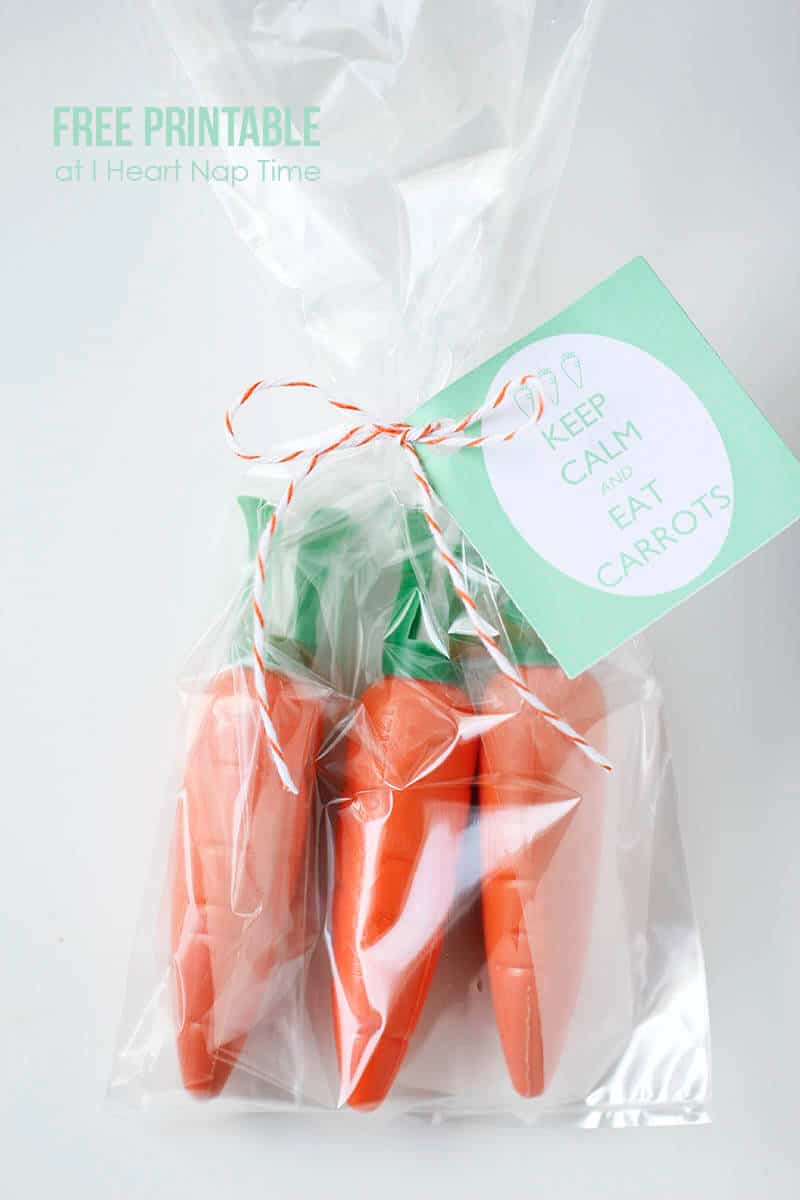 Last but not least…baby carrots! I'm totally giving the 'real' bag of carrots to my sister. She's getting married in May, so this will be perfect! She's just going to laugh! :D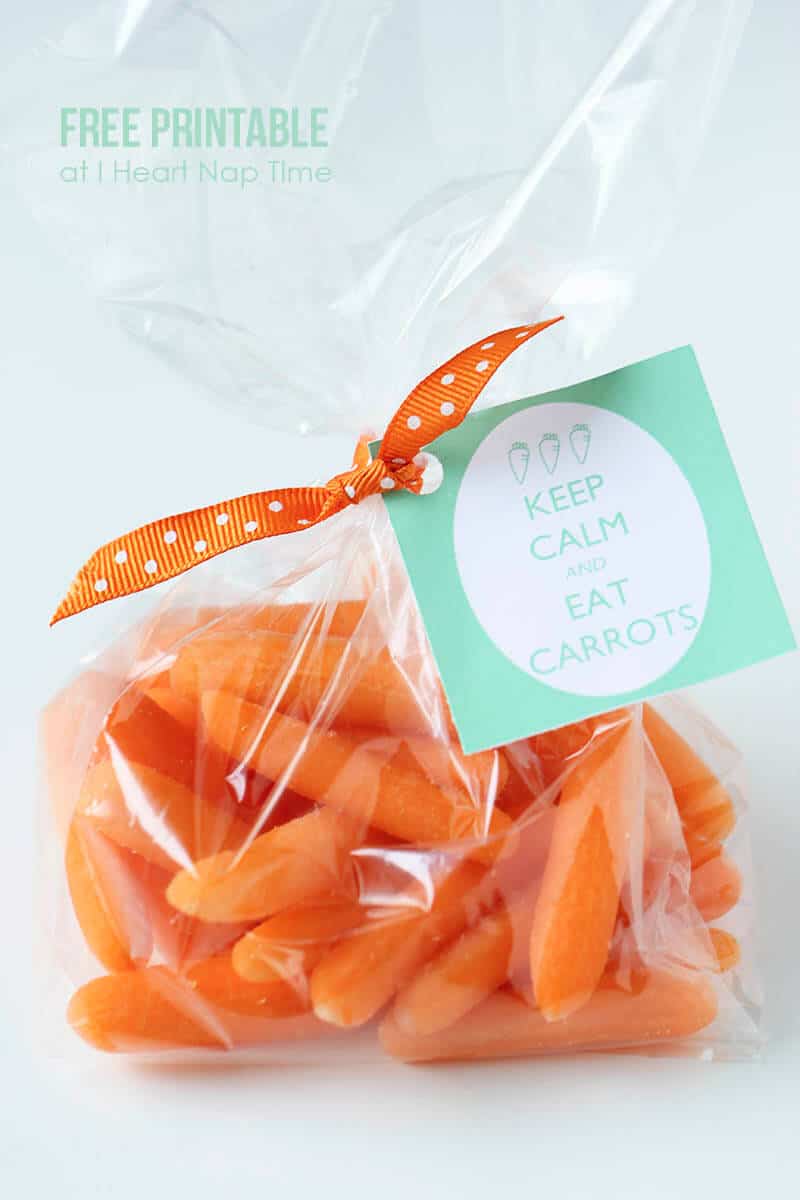 Get your free download: click HERE
So I'm curious… are YOU a carrot lover??
Looking for more Easter ideas? You'll love these: