Kid Artwork Party Horns
Kid Artwork Party Horns by: Krisha of Jacks & Kate for I Heart Nap Time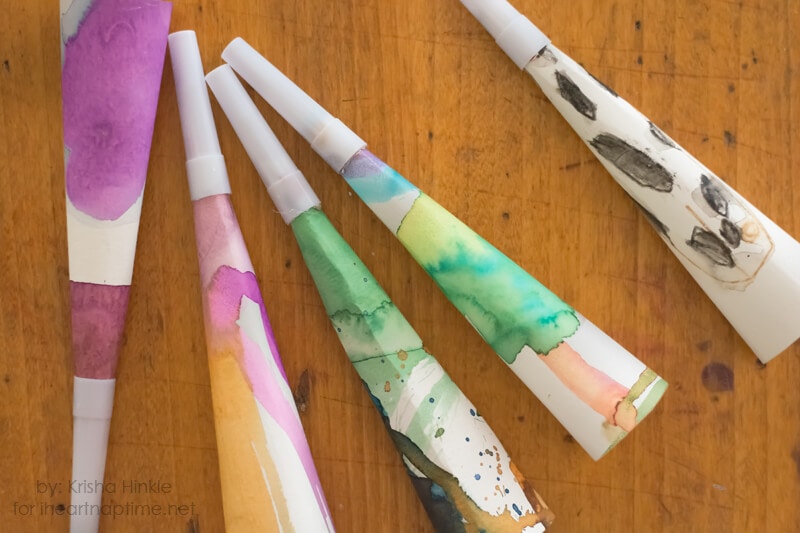 My kids aren't ones to part with their artwork. Ever! I'm always having to sort through their creations and unbeknownst to them, donate them to the garbage. I feel bad. I wish I could keep them all, but with 3 kids who are constantly drawing or painting, there is just too much. This year, I started to think of creative ways to recycle their artwork into something else. So far, they've been pretty receptive to my ideas. With New Year's Eve this week, I thought it would be fun to transform some of their artwork into party horns.
Supplies:
Party horns
Some of your kid's artwork (cardstock or watercolor paper works best)
Pencil
Scissors
Glue
Crepe paper streamers (optional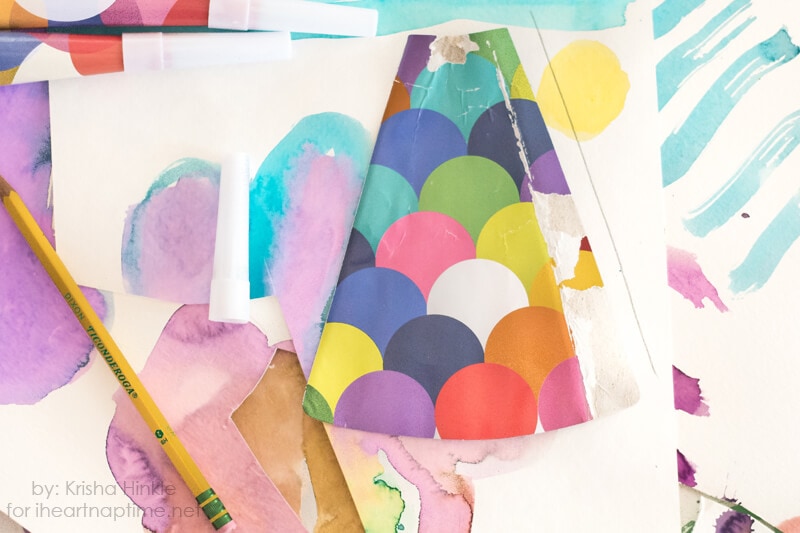 Start by carefully removing the existing paper portion of the party horn. Next, move  your finger underneath the seam, until it is separated. Then, position your template over the artwork, trace, and cut out. After that, roll the paper into shape and replace it back in the horn. Finally, add a bead of glue (I used a low temp glue gun) where the two sides slightly overlap and press down until set. For an extra something, fold some crepe paper streamers in half lengthwise and cut into fringe. You can easily attach it at the end of the horn with some glue.

MY OTHER RECIPES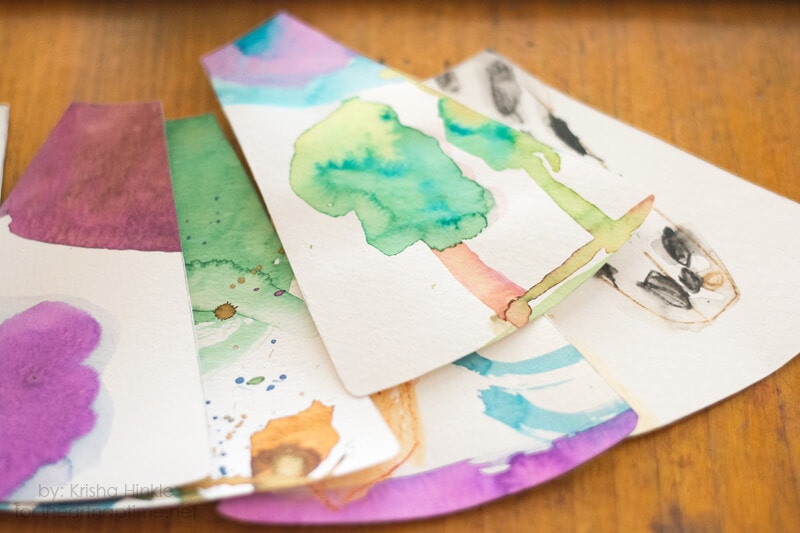 I know my kids jump at the chance to make any kind of loud noise. These are sure to be a hit for our New Year's Eve festivities!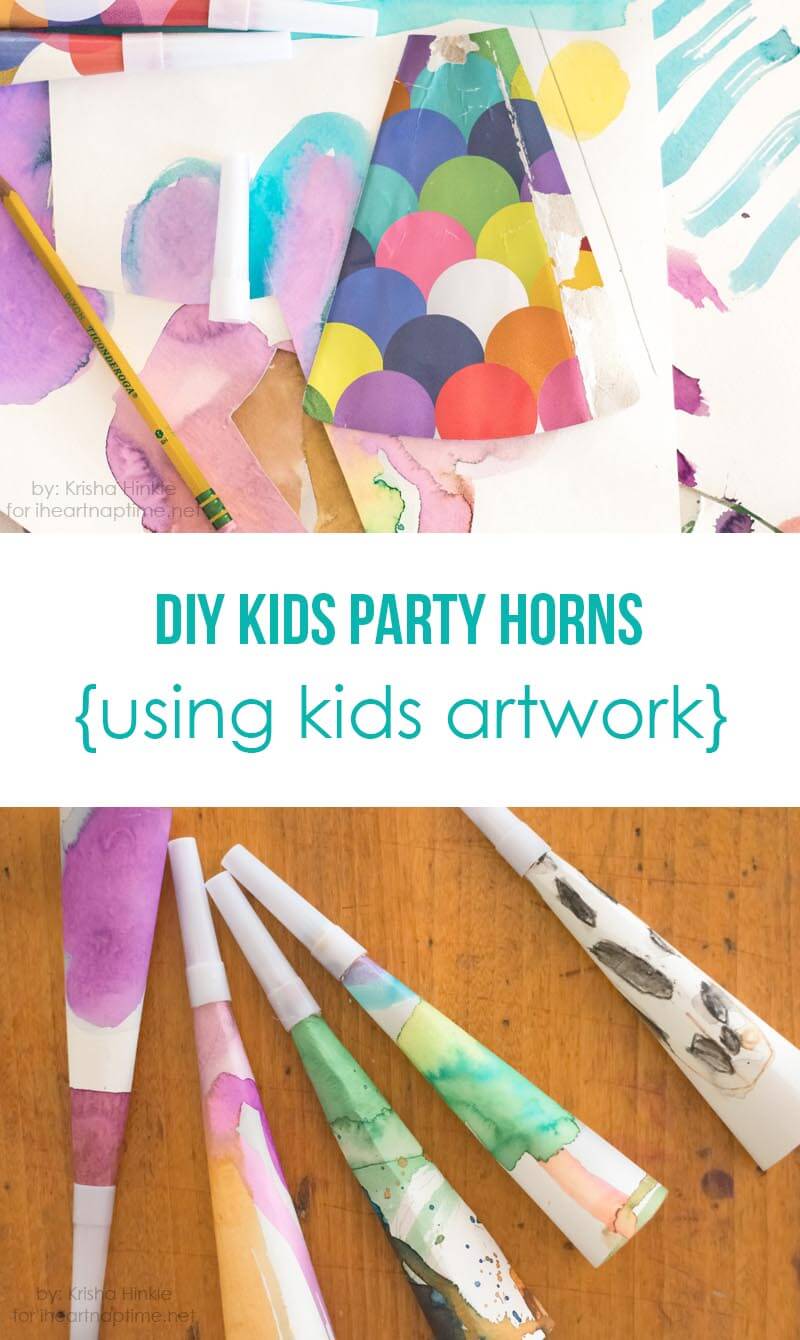 Join in! Leave a comment!
Comments