By Krisha Hinkle of Jacks & Kate for I Heart Nap Time
I've had these stacks of postcard blanks for a year now and they have been begging for a project. Originally, I had intended my kids to paint these using their watercolors, but that didn't work out so much. Finally, I just uncomplicated things and handed over the markers. I love these so much! They are not really into writing long letters, so these kid made postcards are perfect for quick notes to family and friends.


Supplies:
Postcard blanks (I picked mine up in the teacher supply section of JoAnns)
Markers, crayons, or drawing pencils
Pen for writing
Stamps
My kids love any type of craft. Honestly though, with three kids ages 6, 5, and 3, I rarely have time for anything elaborate. I explained what a postcard is and told them to draw whatever they wanted on the front. I really like for them to use their imaginations and not get stuck on what something or someone should look like. I always tell them to draw how they see it.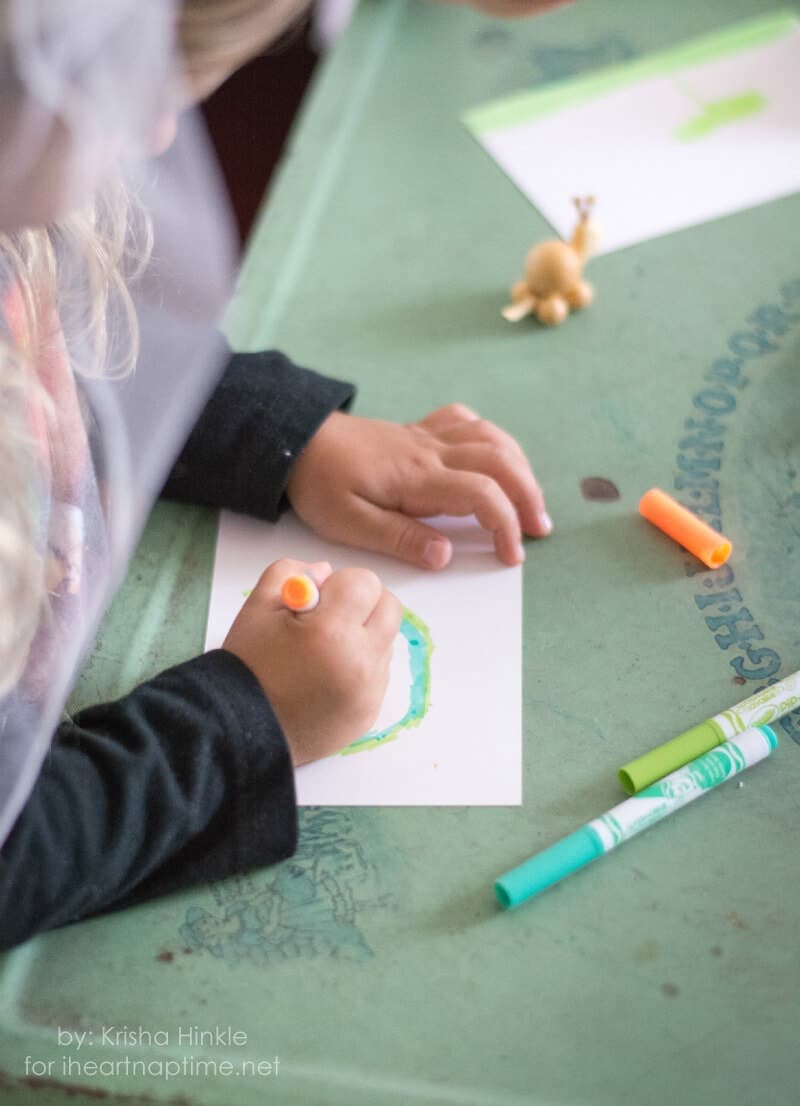 I love the idea of taking these on road trips, instead of purchasing the typical souvenir postcard.
When they were finished, I had them write a small note on the back. My sister just moved back home to Texas, so they were excited to send her a postcard.