Must haves for when the kids are sick…
First off thank you so much for all your sweet comments on my mom moments post. I loved reading all of them. I wish I could respond back to each one of you, but my computer time has been very limited this week. Just know how much I appreciate you. Thank you for taking the time to comment.
It's hard to believe my kids are sick still after 10 days. I keep thinking they are better and then sure enough one of them is throwing up that night.  I'm not going to lie… this has not been my favorite week. My hubs has been working long hours and gets home after the kids are in bed, which is tiring. I'm convinced all the single mom's out there are SUPER moms. They amaze me!
I feel so bad for my babes too…especially Emmalyn. Three of her molars are coming in right now, which is very painful. Poor girl, it is no fun being sick.  I finally called the doctor today, to see if we should come in. The nurse said there wasn't much they could do for the flu and to keep giving them pedialyte, bland foods and yogurt. My husband has been saying not to do dairy this whole time, but I thought what the heck. So I gave them both yogurt this morning… hoping it would fill their tummies and sure enough it didn't work.
We headed to CVS pharmacy to buy some more pedialyte this afternoon and just as we pulled back in the garage, Carson unbuckled his seat belt, stood up and threw up all over the console. It went down every little crack and crevice you can imagine. Throw up is definitely not my favorite. Let's just say I'm grateful for this little green machine… what would I do without him (yes we named him greeny)? He's been my LIFE saver and has been used many many times this week. Thank you little greeny!

MY OTHER RECIPES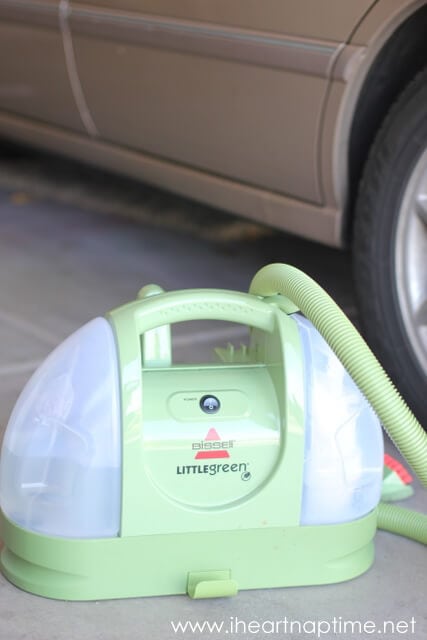 Some other must haves for when the kids are sick (in my personal non professional opinion)…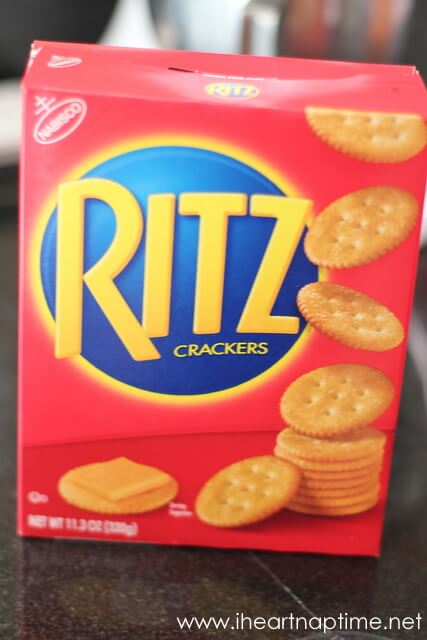 Ritz crackers… seems to be the only thing they can keep down. Poor Emmalyn wants to eat and eat.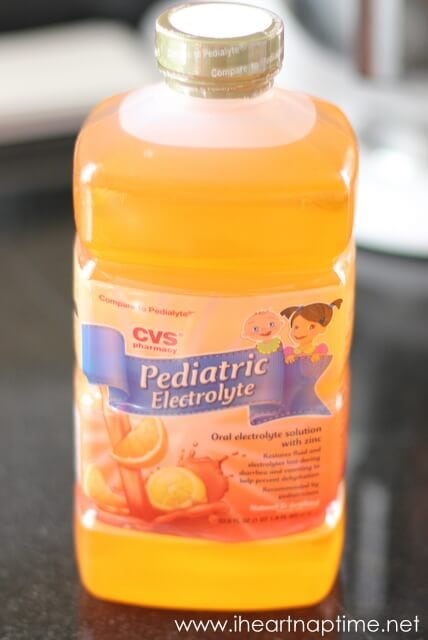 Pedialyte…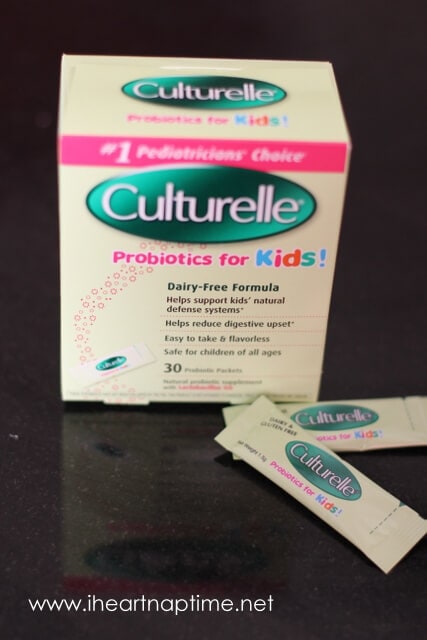 Culterelle… DR recommended this today. Hoping it boosts their immune system.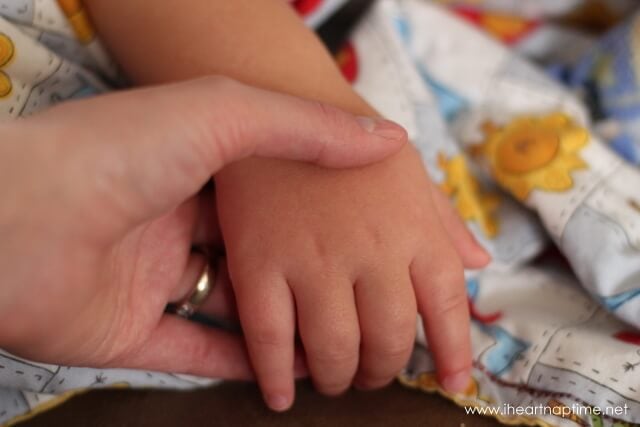 Lots and lots of snuggles…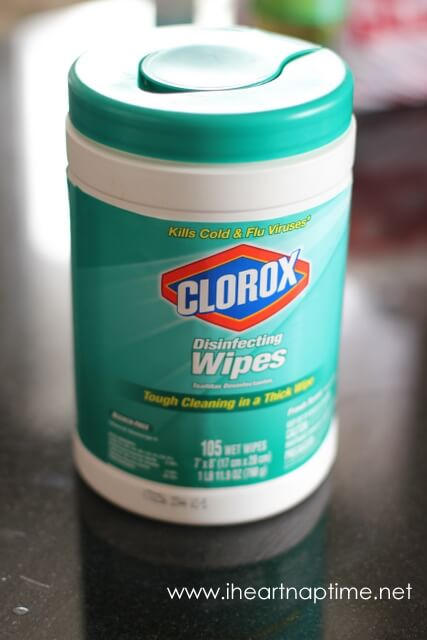 Lysol wipes and Lysol spray…
The laundry machine… what would I do with out her (yes we named her too). She's been working long hours this week. She's ready for a break  too. ;)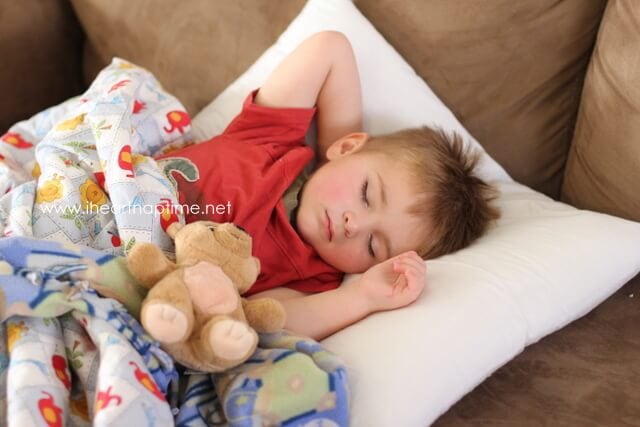 Lots of resting (isn't he precious?!)…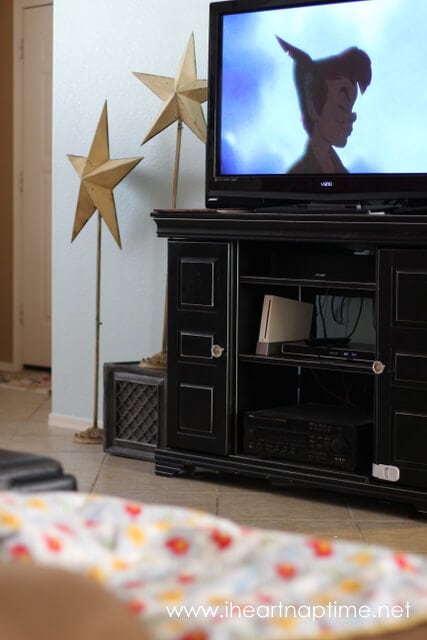 Good movies…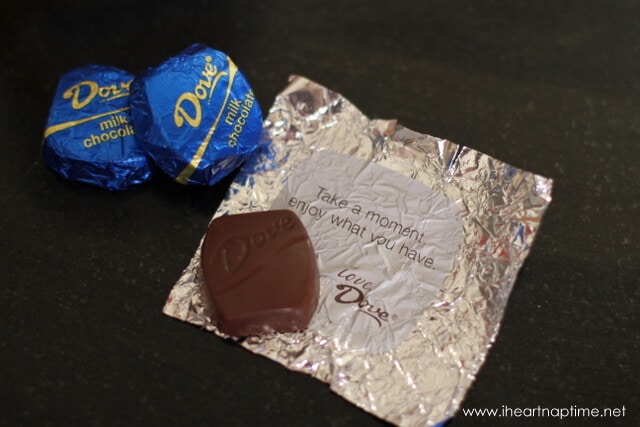 Chocolate for MOM (thanks Amy). And look what the message said… "Take a moment, enjoy what you have." What a sweet little reminder that was (remember the quote from this post).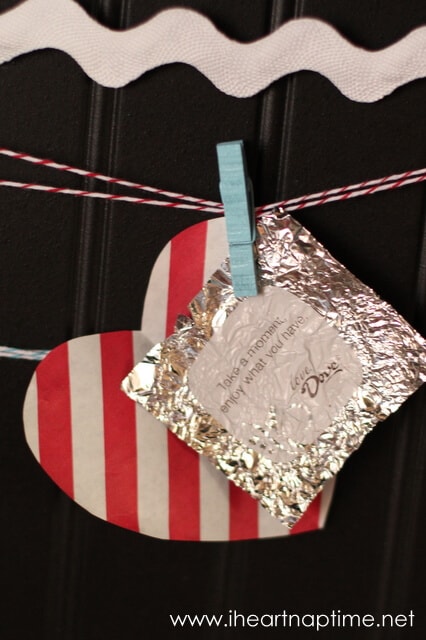 I hung this little message above my desk. :) Always love the Dove messages!
So I'm curious… what are your must haves when your kids are sick?