With the crazy winter months ahead I've been wanting to organize a kids art station for my little ones. They love to craft and I thought it would be great to pull out all of the art supplies and create a special place for just them to create.
Normally I just pull out a bag of crayons and some paper, so when they saw this art station set up they were SO excited it was all set up! It kept them busy for awhile which is always a plus! I've seen some crazy cute art stations on Pinterest, but we're going simple here. That's my motto these days. ;)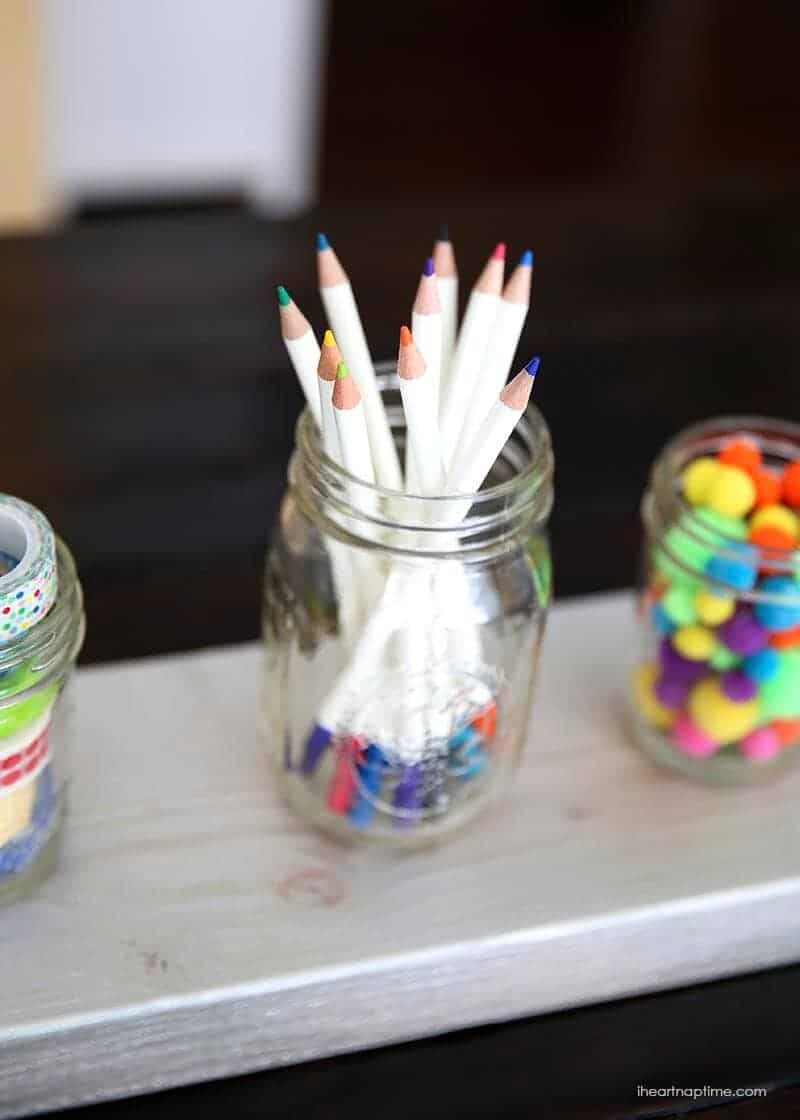 Basically I took an extra board I had laying around and gave it a coat of paint. Then I filled up some mason jars with some fun art supplies for the kids to create with.
Here's what I filled in my jars:
Crayons
Pipe cleaners
Washi tape (my kids love that stuff)
Colored pencils
Poms
I also put out some washable paints and a glue stick. They were so excited to get crafting!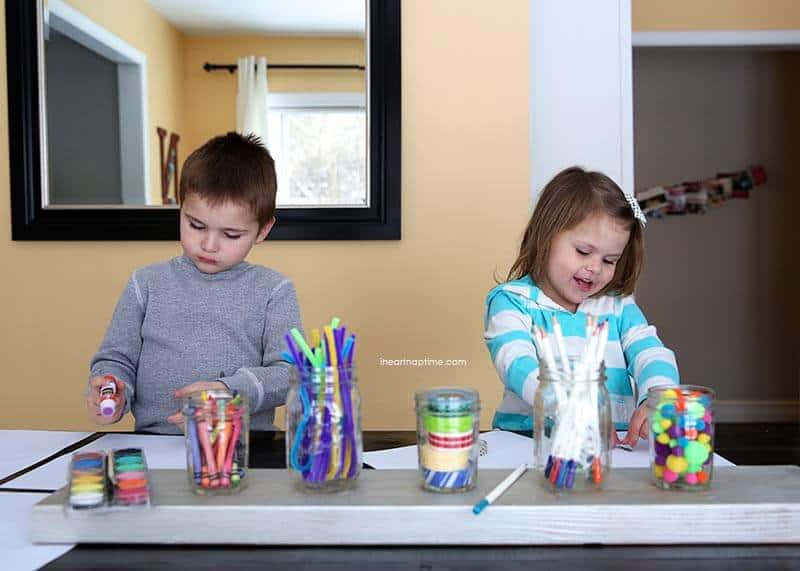 Big thanks to Lowe's for collaborating with me on this post and allowing me to be a Lowe's Creator! If you want even more inspiration, check out the projects by other Lowe's Creators or download the Lowe's Creative Ideas app on the iphone and ipad.

So how do you keep your kids busy during the winter months?