Hello, I am Jill from Kitchen Fun With My 3 Sons, a blog I created with my little boys and we make fun and silly snacks, breakfast, lunches, dinners, and treats mostly for kids. We have goofed off in the kitchen for a long time and thought it would be fun to share our silly kids food ideas with others. We update our blog a few times a week and hope that others will enjoy our creations.
We feel so honored to be asked by Jamielyn to share with you one of our lunch creations. We are huge fans of I Heart Naptime and we are so excited to be here! My boys really wanted to make a Giraffe lunch and this is what we came up with.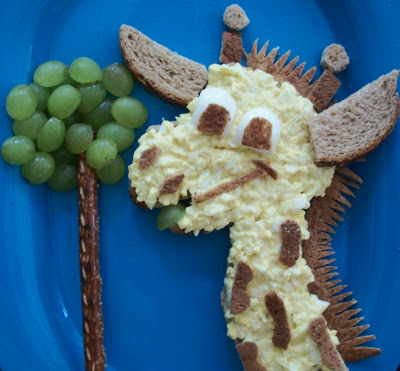 I am always trying to find creative ways to throw in some new foods for my kids to try. My 5 year old would not dare eat a bite of egg salad until we made something fun out of it. We started out with this BEElicious Lunch then he was hooked. Now he loves it!
We made this giraffe lunch using 2 pieces of whole wheat bread, egg salad, green grapes, and a large pretzel rod. Before you make your favorite egg salad, cut off 2 ends of a egg and set aside. This will be used for the eyes.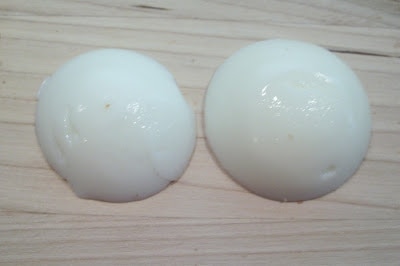 Pull out your 2 pieces of bread…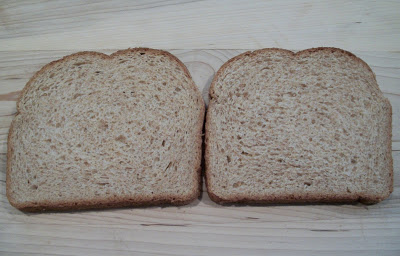 Flip one piece of bread over and cut out the head shape starting at the top. Save the crusts for the details..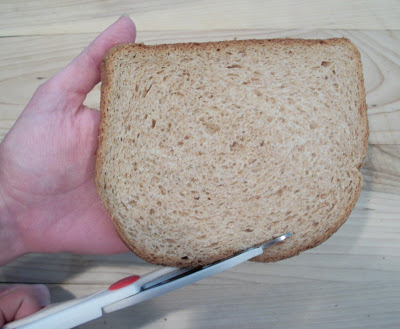 This is what it should look like..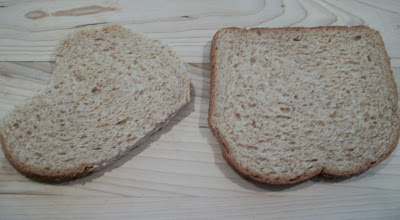 Take your other piece and cut out the neck. Cut the ears out with the scraps as well. Take the saved crust and cut out little horns, nostrils, mouth, pupils, and spots…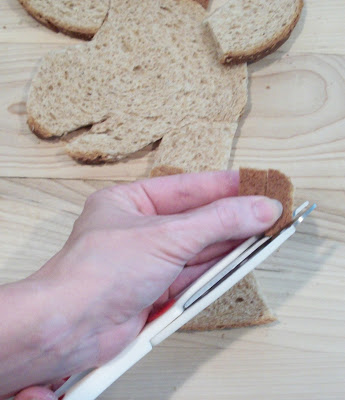 If you want to add hair on the giraffe take a end piece of bread and cut it in strips…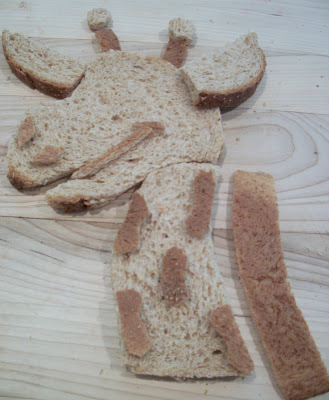 Snip pieces off of the side to resemble hair and shape it to the back of the giraffe…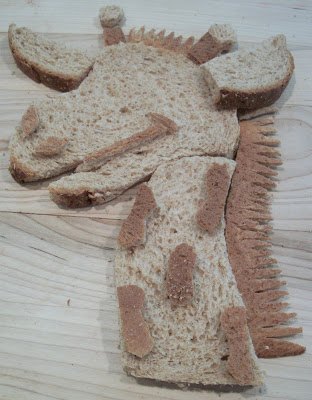 None of this has to be perfect…you are covering it with the egg salad. Place the head and neck on the plate. Spread on the egg salad. Add the crust details and ears. We thought it would be cute to have him eating from a tree so we cut green grapes in half for the leaves. Adding lettuce would have been pushing it with my boys:) We used a large pretzel rod for the trunk. Place a grape half in his mouth. Here are 2 of my boys with their finished giraffe lunch!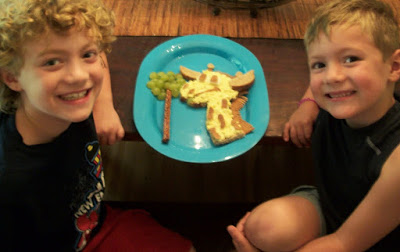 This lunch is a little more time consuming then most of our creations, but it still only took about 20 minutes to make. Besides…it's 20 minutes of fun with the kids in the kitchen! I work part time and also have a 11 month old so most of the things you will see on our blog are quick and easy.
Thank you so much Jamielyn for having us and we would love for I Heart Nap Time readers to stop by Kitchen Fun With My 3 Sons and say hello!
***
How fun is this blog? I'm loving all Jill's ideas. It makes me feel bad for my son… he gets such BORING food. I need to try some of her ideas… and then maybe he wouldn't be so picky! ;) Check out a few other fun posts she has on her blog: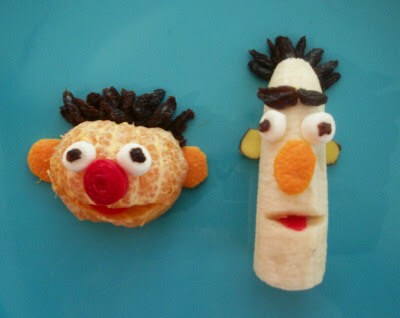 Ernie and Bert Fruit.. so cute!!
Ice Cream Waffles … you all know how I feel about ice cream! ;)
Such a fun blog! You'll definitely want to follow along if you have young kids. Thanks for sharing Jill!
Happy Tuesday!
P.S. Tam from Sew Dang Cute is hosting another round of Crafting with the Stars. She asked if I wanted to be in the running and of course I said yes. Head on over and vote. Maybe me and YOU could be paired up!! ;) That would be super fun!