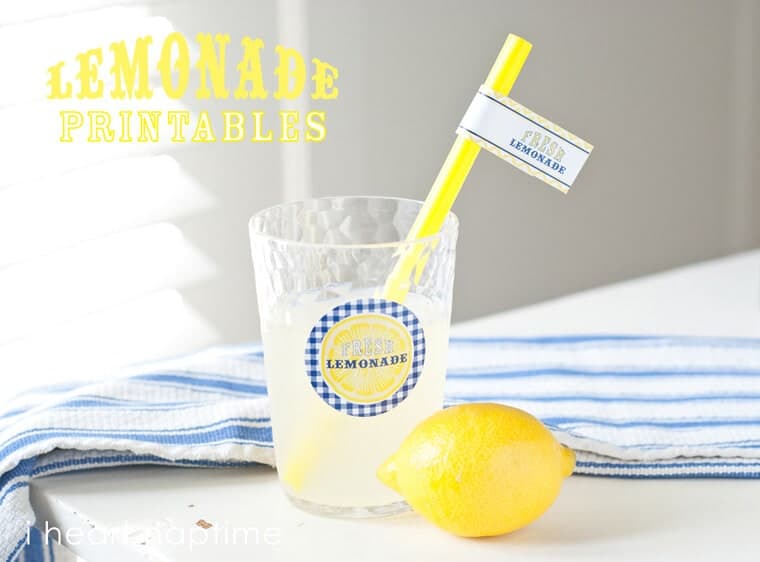 Maureen Anders of Anders Ruff here to share some Free Fresh Lemonade Stand Printables to brighten your day (or summer!).
If your kids are like mine, they probably have been begging to have a summer Lemonade Stand by now. It's sort of like a right of passage for each summer! Have a cute lemonade stand and let the kids learn the value of money and hard work! If you want to take it to the next level, I have the perfect printables for you and your kids to use – get ready to impress your neighbors and customers!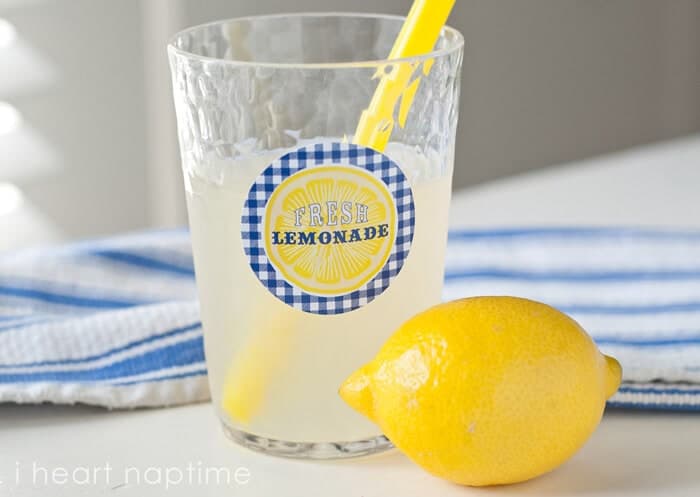 I designed a Lemonade themed 2″ Party Logo and Party Flag to help you accessorize and personalize your own Lemonade Stand. You can use the 2″ Party Logo for stickers for the cups and use the flag for decorations on straws if you want to take your Lemonade stand to the next level.
The best part, they are FREE! These are SO simple to use!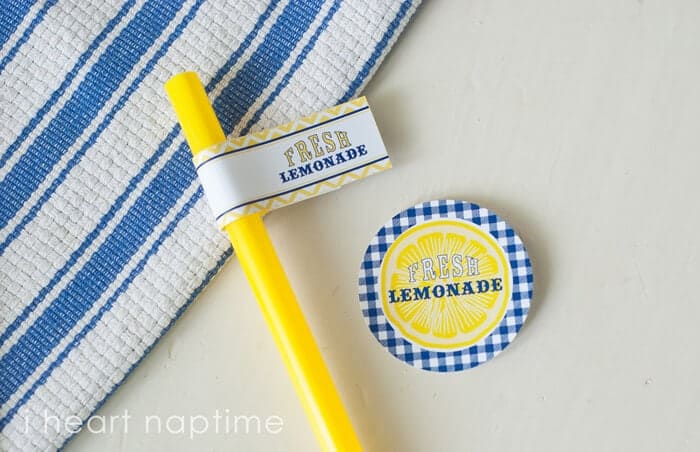 INSTRUCTIONS
1. Download the Anders Ruff Free Printable Lemonade Stand Printables here.
2. Print the 2″ Party Logos onto 8.5×11 full sheets of label sticky paper if you want stickers. You can also print on cardstock or photo paper and use tape to adhere the logos onto cups, etc.
3. Use a 2″ Circle or Scalloped Craft Punch to cut out perfect circle stickers or trim along the edges for square shaped logos.
4. Print the Party Flags on cardstock or photopaper. Trim along the edges.
5. Fold the Party Flags in half and use a piece of double sided tape along the middle. Put a straw in the center and fold the flag around the straw. You may need to tape the ends as well inside the flap. You could also use the party flags for toothpick toppers if you are serving treats.
PS. I found these cool super wide straws at Target on clearance!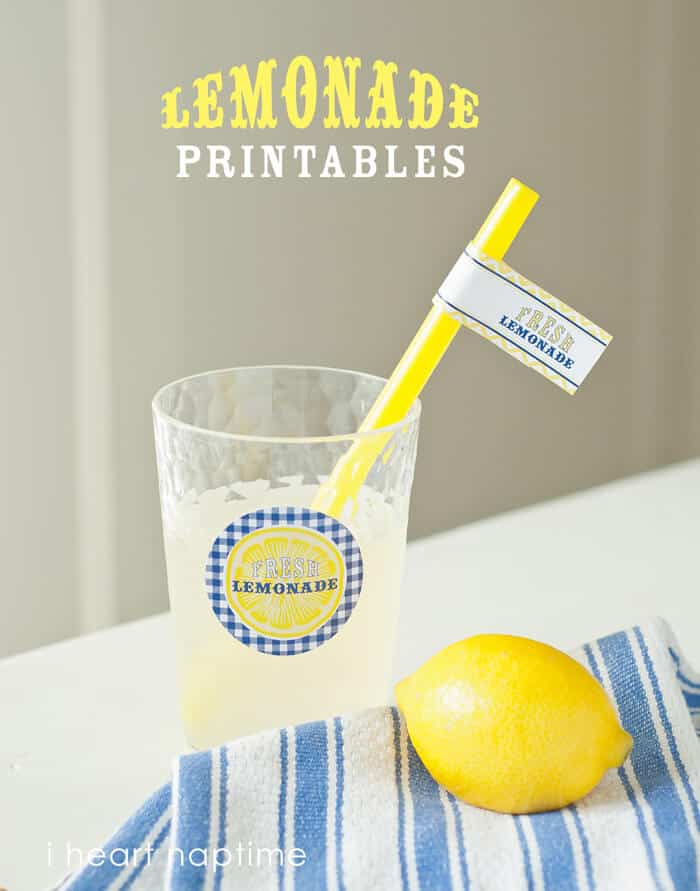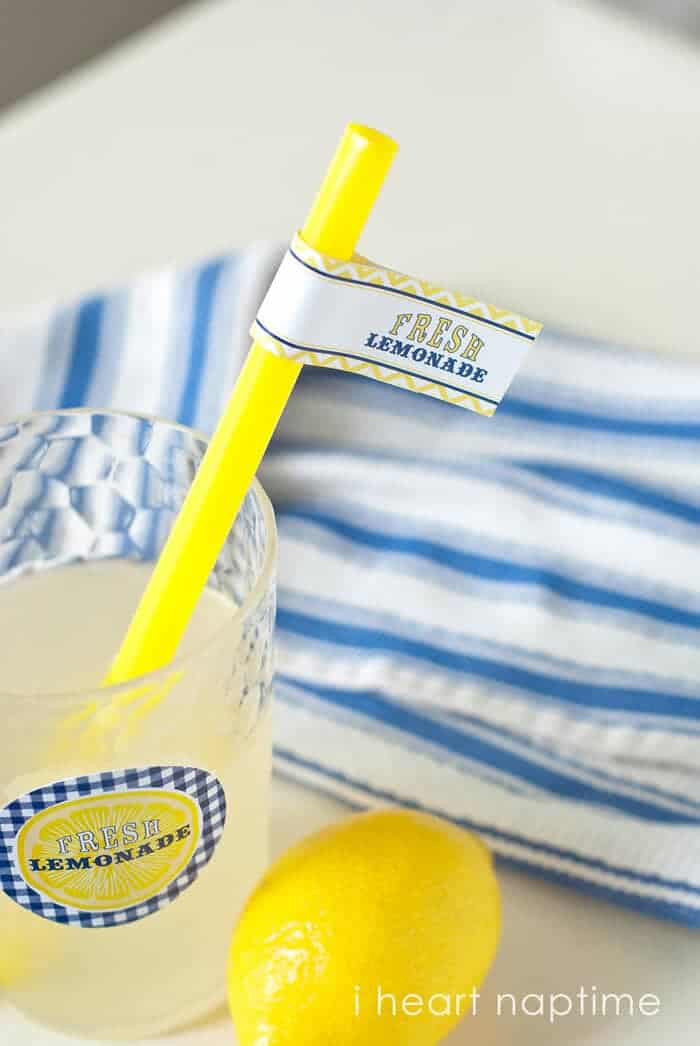 We hope you have a sweet and memorable lemonade stand with your kiddies!
If you are looking to have a Lemonade themed birthday party, be sure to see our printables available for that theme in the Anders Ruff printable shop and party ideas for a pink lemonade party here.
Have a WONDERFUL and SWEET summer!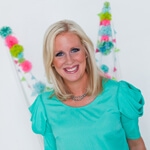 MAUREEN ANDERS is the co-founder and creative director of Anders Ruff Custom Designs, the "go to" shop for unique and stylish printable invitations, decor and party accessories. Anders Ruff equips the modern hostess with the beautiful details needed to make their events memorable. They also offer inspiration for the entire party planning process via their daily blog. Anders Ruff loves pulling together themed party ideas on their Pinterest boards. Be sure to keep up with their latest projects and sales at their facebook and twitter page. Shop all of the unique Anders Ruff holiday and party themes here.