By Erin of Strawberry Mommycakes for I Heart Nap Time.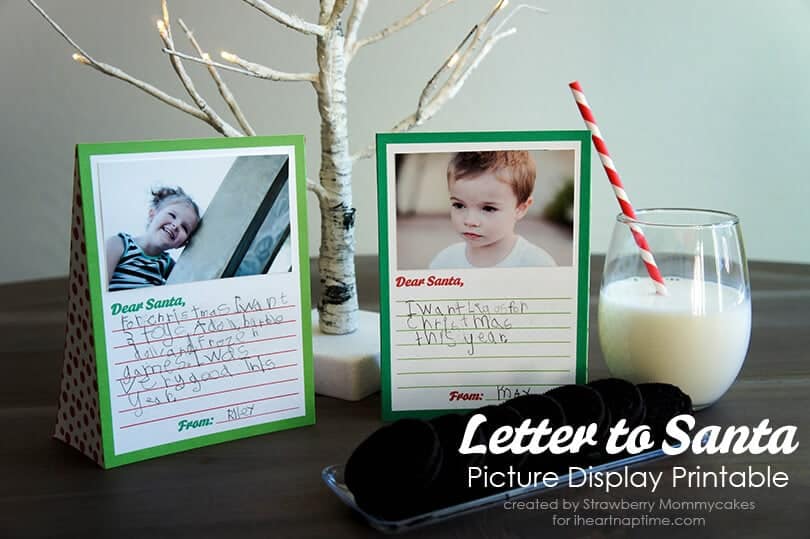 Every Christmas growing up, I would raid the JC Penney Catalog and write my Christmas wish list for Santa. It usually included every toy in the catalog. My daughter does the same thing every year with Target, but lucky for me…she only chose 3 toys this year. I like to document her wish list every year, and this year I thought it'd be fun to attach cute pictures of my kids to the letter. This Letter to Santa Picture Display Printable is a great keepsake and I plan to display it until Christmas comes!
It was fun this year since my daughter knows how to copy letters. I wrote out what she wanted on a separate piece of paper and she copied it down for her and her brother (he's 3…and honestly doesn't really care what he gets, so I picked out Legos for him).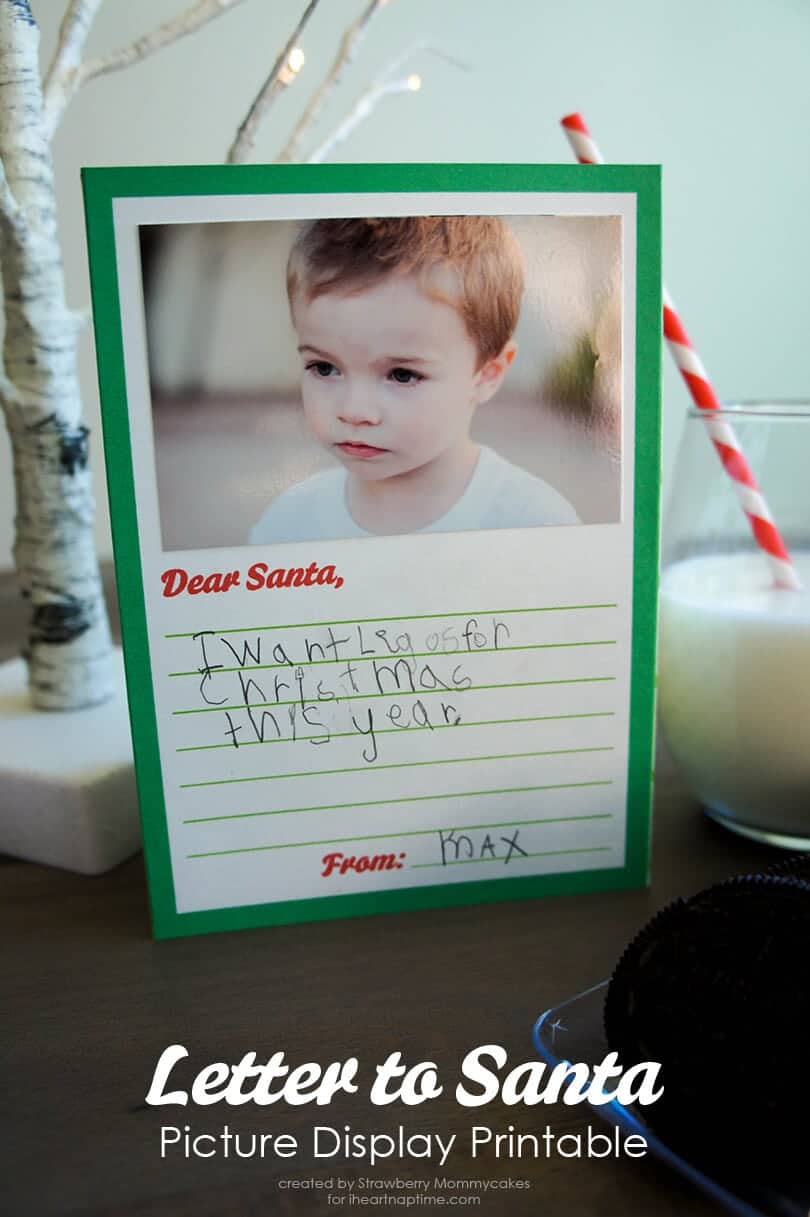 Supplies:
My FREE Printables, for personal use only
Heavy Card Stock (about 90-110 lb)
Scissors or Silhouette Cameo
Score Board (optional)
Small horizontal picture of your child
Glue stick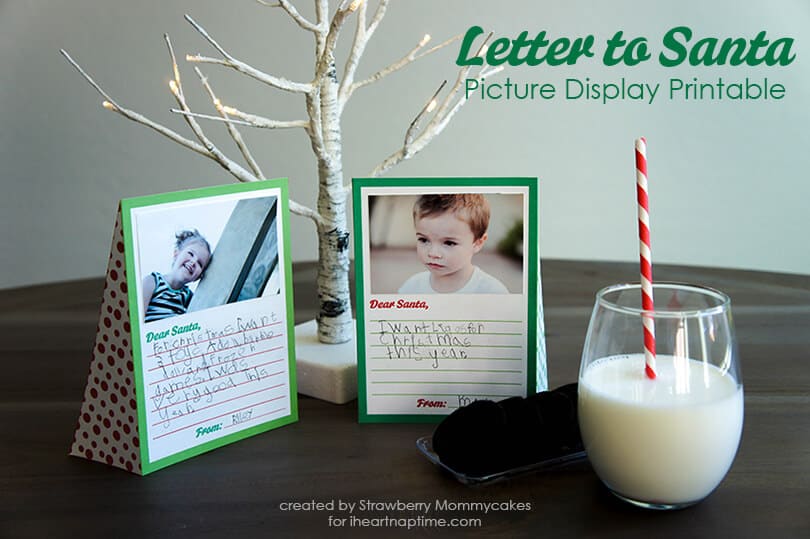 First, download my printable and unzip the files if you have a PC (if you have a Mac, it should automatically unzip the files for you).
Open the files in Adobe Reader or Silhouette, then print them off.
If you have a Silhouette, cut them using the Card Stock settings. Otherwise, cut them with scissors.
Once they're cut out, score or fold along the polka dot flaps to create a stand.
Attach the picture to the printable then have your child write out his or her letter.
I just think it's so cute!
If you're looking for a more "in depth" Christmas letter, check out my Letter to Santa Printable from last year…I might have to do both because they're just too fun!