Lucky Lollipops
Who doesn't love lollipops…and money? Sign me up right?!!So that makes this little craft perfect for anyone! My daughter and I were playing around with some crisp dollar bills awhile back and thought we would make this little lollipop plant as a gift for a relative. What is so great about this…is you could make it for any occasion..any age…and totally make it unique each time. For a child, you could place the "plant'" in a sand bucket…and fill it with beach toys; maybe for a teen boy you could use a basket filled with golf balls; or for Mother's day you could place the lollipops in a real plant. The possibilities are endless! So, here is how you go about creating a one of a kind lucky lollipop plant…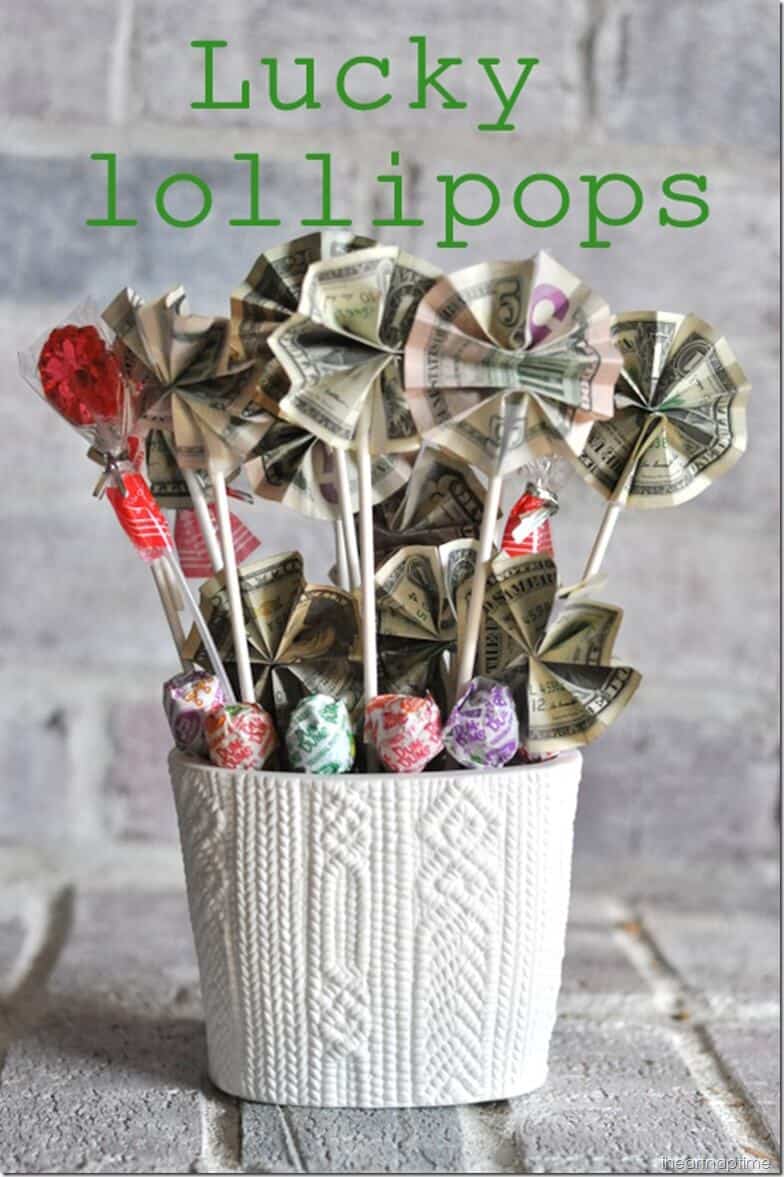 For this project, you will need dollar bills, tape, lollipop sticks (we used long and short), lollipops, a container, small piece of Styrofoam or floral foam.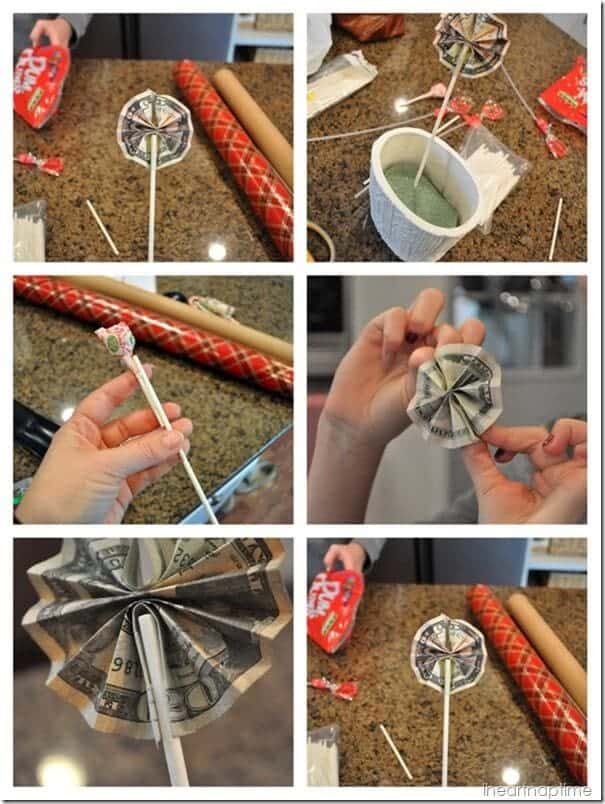 MY OTHER RECIPES
Begin by folding the dollar bills. Start on the short end and fold back and forth until you reach the end. Connect the two ends together (the dollar will fan out to create a lollipop shape). Tape and secure to the stick. Place foam on the bottom of container and be sure it fits snug. Poke in the lollipops and fill in with candy or other filler.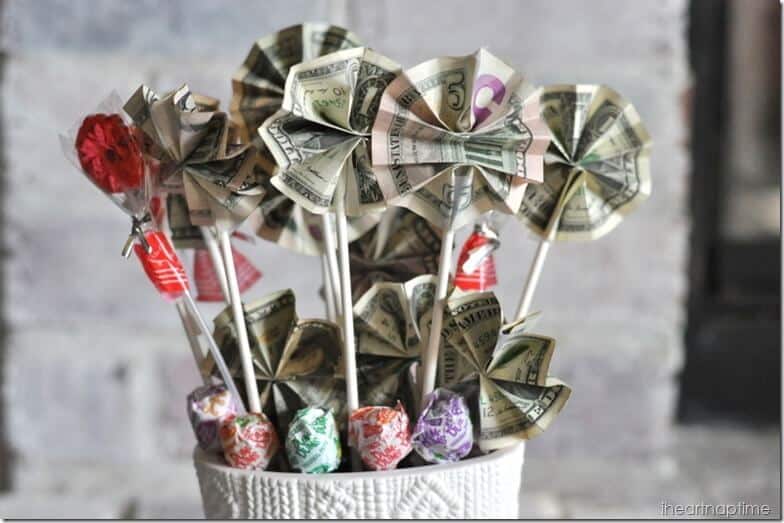 So who will you be making a lucky lollipop for!?!?!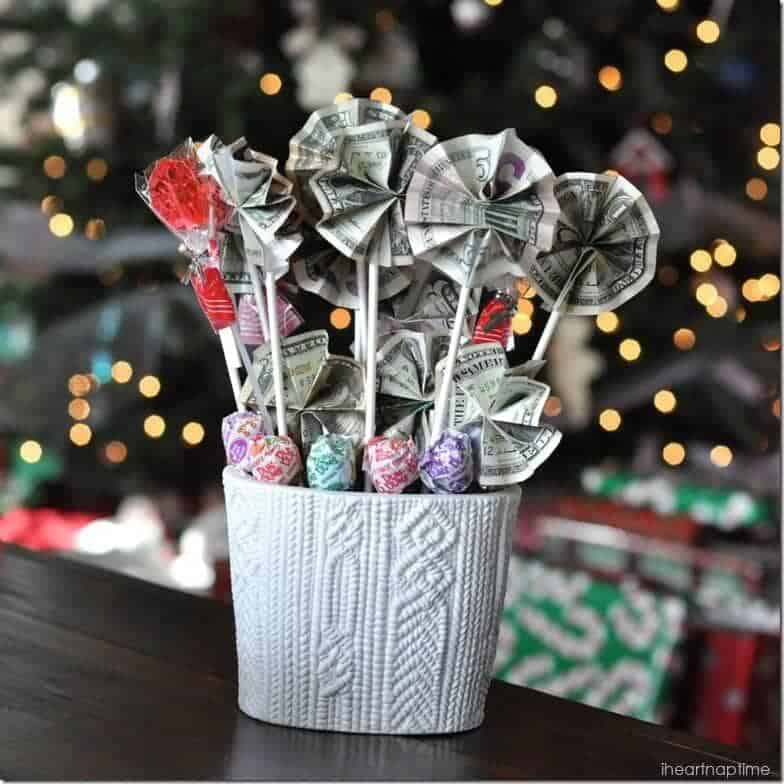 I would love for you to come see what I have been working on over on my blog CleverlyInspired
You can catch me in between post on Facebook, Instagram and Pinterest.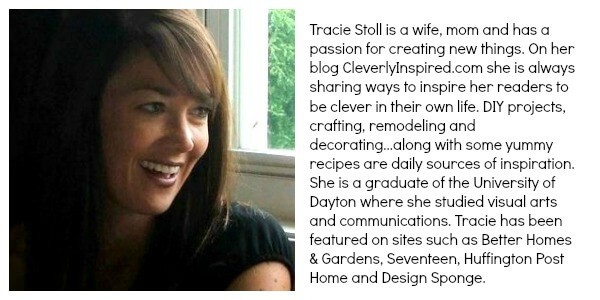 Psst… don't forget to enter to win the $100 CVS giftcard.