Hey friends! Today I'm excited to welcome guest blogger, Emily from Raise a Boy! She's going to share with us how to make a sandbox with a tire! This is perfect for summer!
With summer approaching, we wanted to improve our backyard with something fun for our boys. We decided to build a sandbox but after looking into it we thought it would be a little more costly than we wanted. I didn't want this to deter me so I went about this project being very thrifty and ended up with a final cost of $21.53!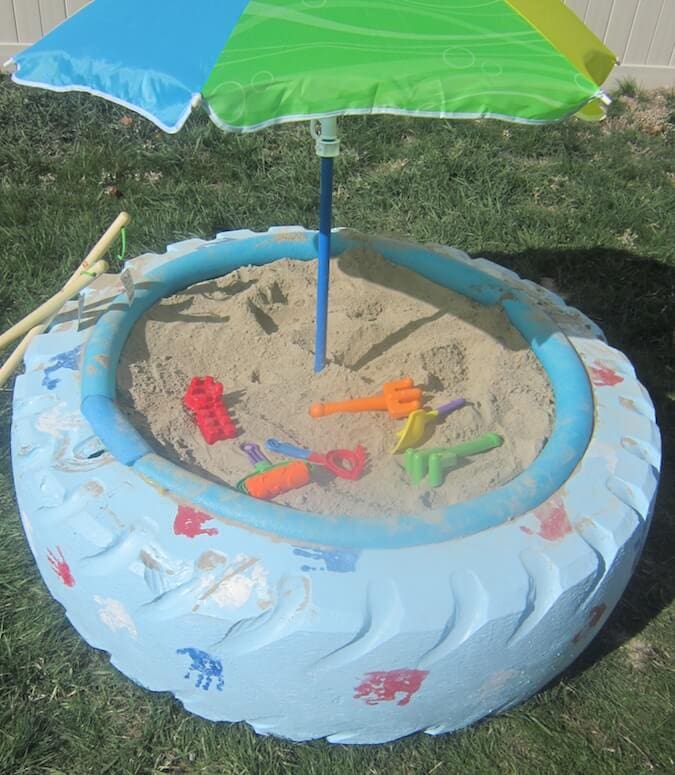 Make a sandbox with a tire
Supplies Needed:
–       Used tractor tire
–       Exterior paint (1 quart)
–       Reciprocating saw
–       Pool noodle (1.5 needed for a 6Õ tire)
–       Old sheet/cloth or weed guard
–       Sand
–       Plywood (cut in a circle to cover sandbox)
I started by looking in my local online classifieds. I found FREE sand from a family who was getting rid of their sandbox.
Lumber is not too expensive, but I thought a big old tractor tire would make a good sand pit. I searched the classifieds and came up short. I thought, "There has got to be used tractor tires that people don't want, right?!?" After two phone calls, I found the place. I started by calling a tractor supply place in my area and they referred me to a tire shop. I was able to go down to their lot and have my choice of tire for FREE! Of course my son wanted one that was taller than him lying on its side. To avoid having to dig a pit for it, we went for a smaller 6′ tire. I found that people are very nice and helpful when you simply ask for their help.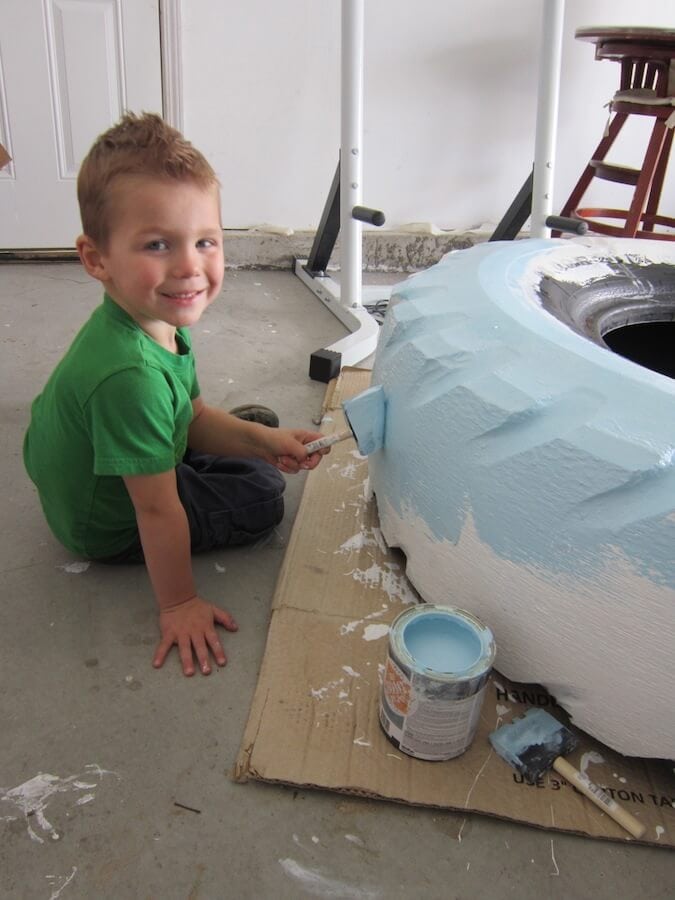 Tires are filthy so we scrubbed it down and painted it. I thought a light color would make it so it wouldn't get so hot in the sun. For low price paint, check the section at Home Depot of returned paint. We used an exterior paint and found one quart was plenty for two coats.
We wanted the hole of the tire to be bigger so my hubby cut it with a reciprocating saw. To cover the jagged edge, we used a pool noodle, slit it and glued it to the tire.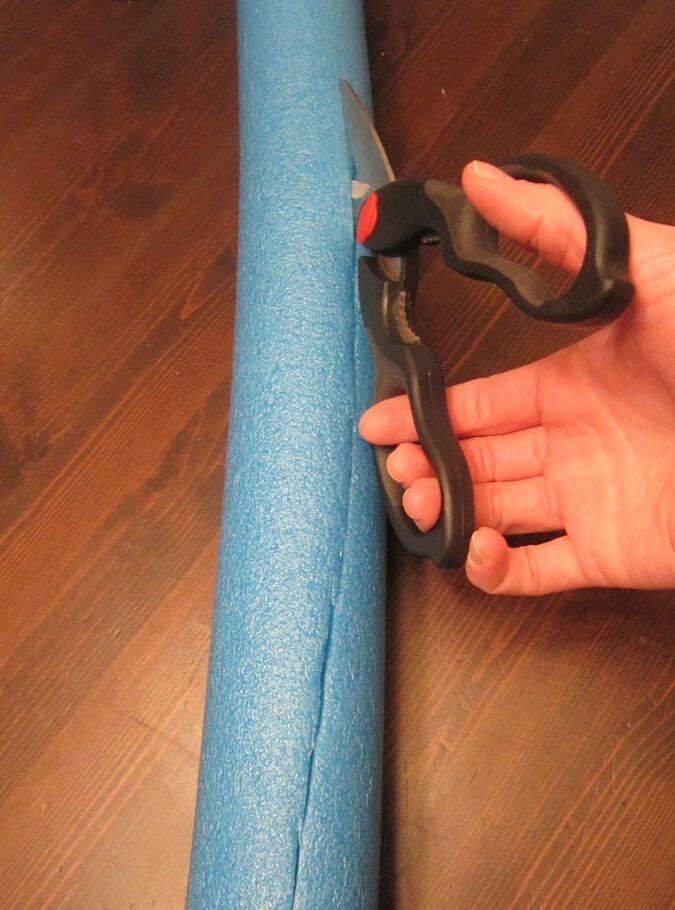 I didn't want weeds to grow through, so to prep the ground where the sandbox was going, I weeded, then laid down a tarp.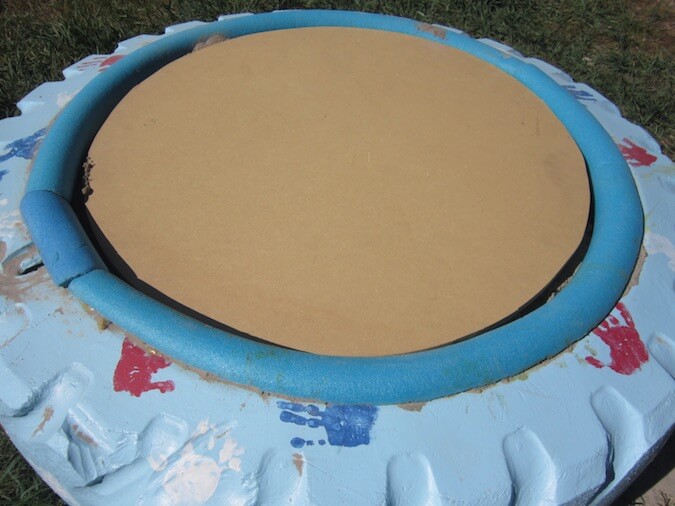 Finally, measure and cut a circular plywood cover to lie on the top when the sandbox is not being used. This keeps the neighborhood cats out. For a different DIY portable sandbox idea, go here.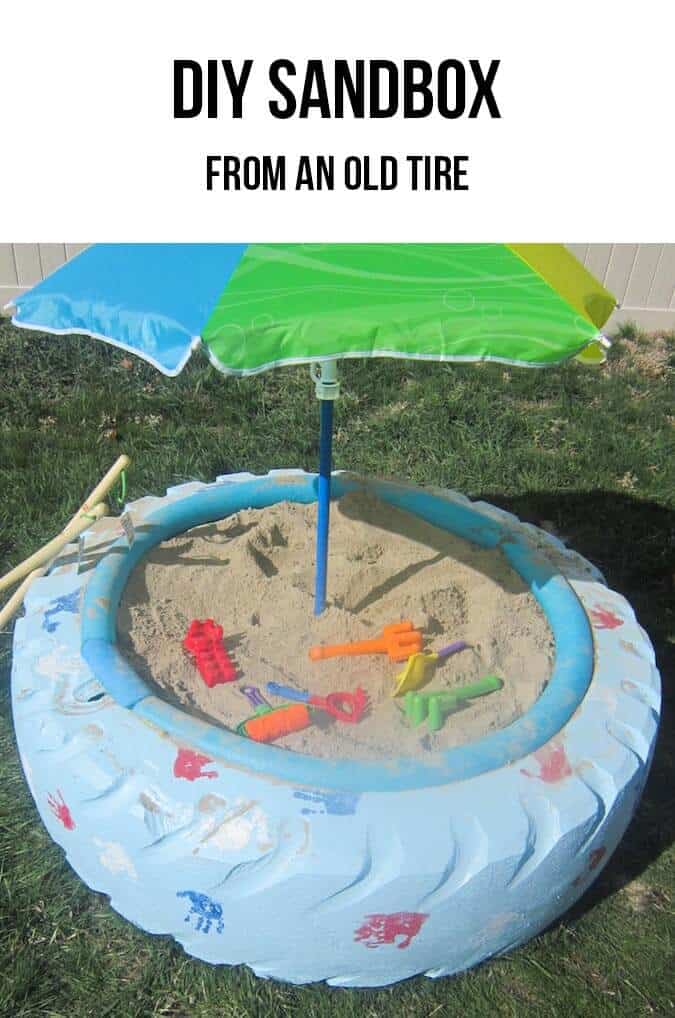 At raiseaboy.com we are three sisters and their mom who grew up in a house full of girls. Now that we are having families of our own we are having only boys – 3 so far with another on his way! We are learning that boys are very different from girls and face unique challenges – especially in our schools – and so we have started this site to share educational resources, fun activities and tricks we are learning as we try to raise our boys to be men.
Check out 50 more fun ideas for summer HERE.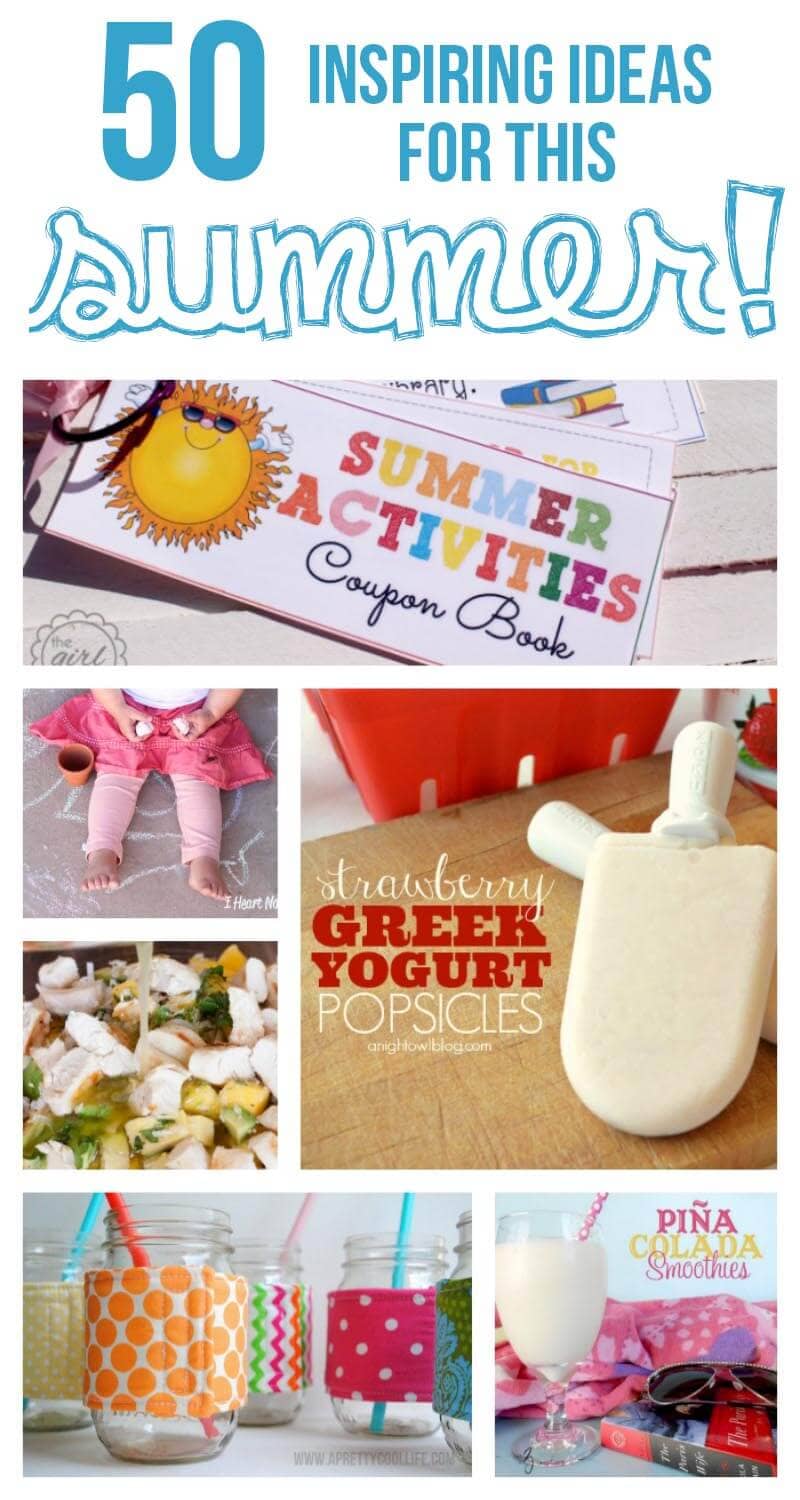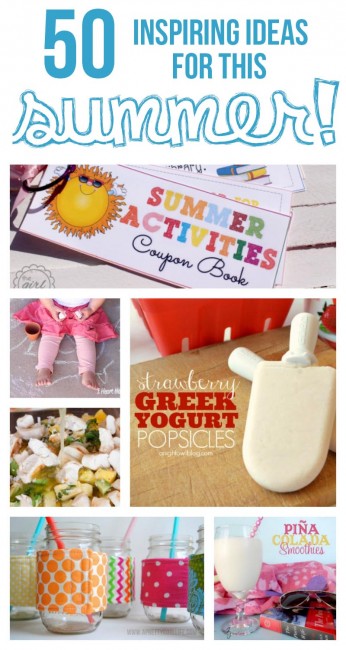 So are you guys excited for summer?! This is such a fun idea for the kids!