Hello friends! Happy Thursday!
As a part of the Lowe's creative team, we are challenged each month to create something. This month's challenge was to use the color of the year Pantone Green. I decided to incorporate the color into a wreath. Let's face it though… wreath forms can get expensive. Especially when you make a new wreath for every holiday/season (not me…winks)!
While coming up with my project for this months challenge, I decided to head to the plumbing section and pick up a foam tube, also known as a pool noodle. Either one will work just dandy! Here's what you'll need to get started on your own.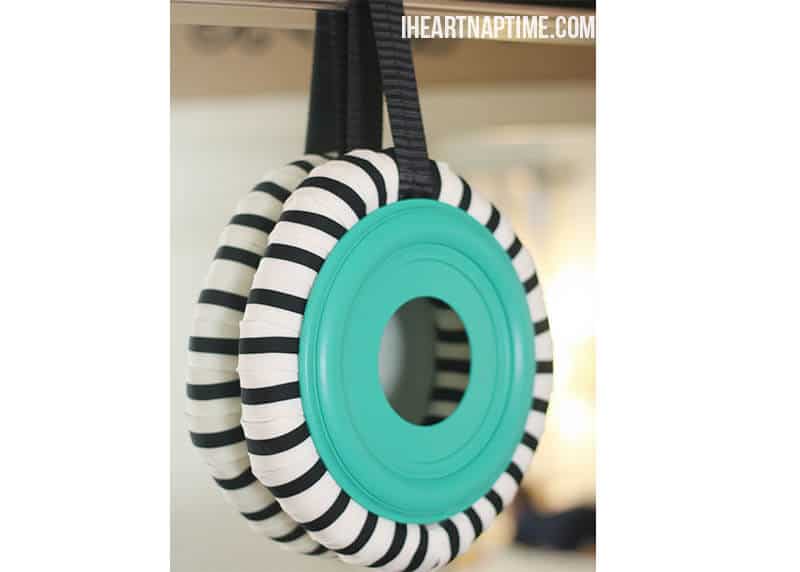 Supplies:
pool noodle (from the dollar store) or plumbing tube (from Lowes)

duck tape
scissors
fabric (there are so many different colors and patterns to choose from)
hot glue
ribbon
Instructions:
1. Cut the tube down to the size you would like your wreath. Then form a circle with the tube and tape the two ends together.
2. Cut your fabric into 2 inch strips. Wrap your fabric around the wreath hot gluing along the way. Watch your fingers!
3. Decorate your wreath. I painted a ceiling medallion pantone green to place in the center of the wreath… however you could use fabric flowers, a banner in the middle or keep it simple. Get creative!
4. Hang your new wreath up with ribbon.

That's it. Pretty simple! Makes for a cute and inexpensive wreath!
Thanks to Lowe's for sponsoring this post and allowing me to be a Lowe's Creator! If you want even more inspiration, then check out the projects by other Lowe's Creators or download the Lowe's Creative Ideas app on the iphone and ipad. Also, for even more inspiration consider following Lowe's on Facebook, Pinterest, and Instagram.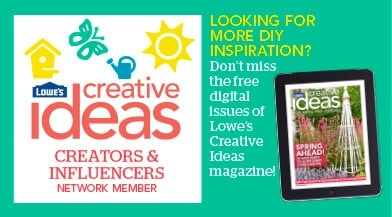 Thanks for reading! Have a great day!
Disclosure: I am part of the Lowe's Creative Team and was provided with a Lowe's gift card to create this project. All opinions are 100% mine! I love Lowes!