Pinwheels/Accordions (what are they even called?! lol)have to be the cutest crafts for EVERY holiday! I LOVE making them… and cannot stop! They're so cute on banners. As a matter of fact, I'm working on a fall one right now! :) Want to make some?!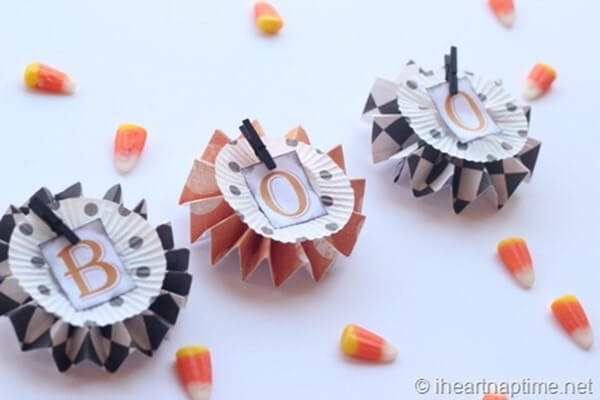 How to Make Pinwheels
(lollys… accordions…dudads… what are they called?! lol)
1. Cut (2) strips of paper 1 1/2 wide. Glue the two ends together.
2. Fold the paper 1/2 in and flip to other side. Fold in another 1/2 in and repeat to create an accordion.
3. Glue ends together and push flat to create a circle.
4. Glue one cupcake liner and a letter to the center.
5. Embellish however you'd like! Get creative!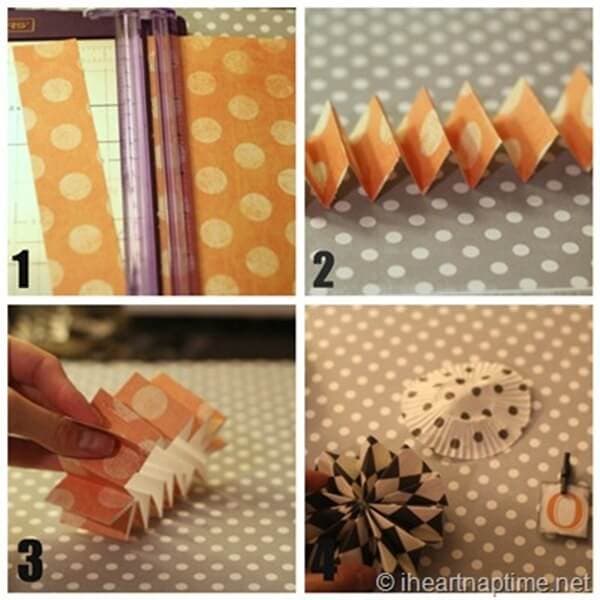 Now stick them in the jar, or use as a banner. To make pinwheels bigger you can cut 2-3 inch strips and glue 3-4 strips together. They're super easy and super fun to make!
Apothecary Jars are also all the rage these days, and I've seen so many fun and different ways to make your own apothecary jars. They can get pretty pricey, so look for jars at your local Goodwill and Dollar Store. Here is my take on them that I shared on Sanoran Living.
Supplies:
Wooden Base from Hobby Lobby

Candlestick from Dollar Tree

Jar from Michaels

Knob from Michaels

12×12 Scrapbook Paper

Cupcake Liners

B O O letters printed

Small Clothespin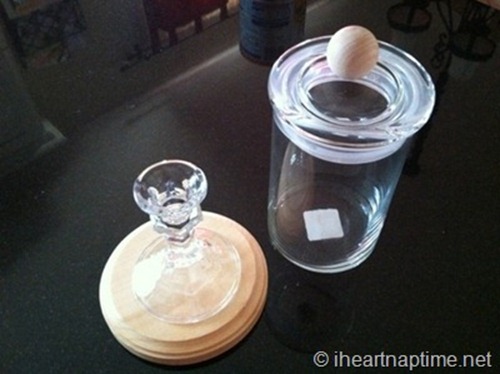 Directions:
1. Glue Candlestick to base.
2. Spray paint base and knob black. Allow to dry.
3. Glue Jar to Candlestick and the knob to top of jar. Easy Peasy!
Here's a few more DIY Apothecary Jars to be inspired by: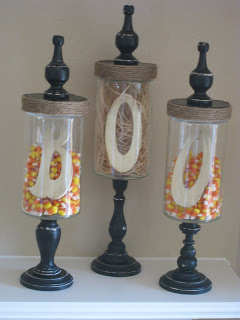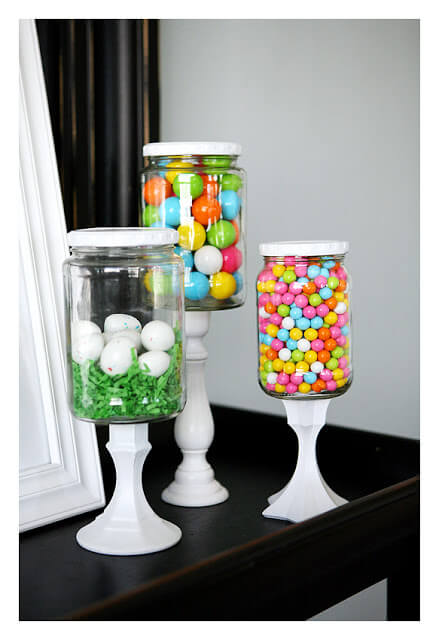 From Shanty 2 Chic , From Eighteen 25
So how many Apothecary Jars do you have?! I think I'm at 7.. yikes!