Today's post is in partnership with Quaker.
Sometimes as a mom I feel like the days all blend together. Do you ever feel that way? The kids wake up at 7am… we eat breakfast, play out side and then it's lunch time. After that it's the beloved nap time– yay! Once the kids wake up it's time to start prepping for dinner and then it's baths, story time and bed. Some days I feel like I'm literally pushing the replay button.
So what makes an ordinary day extraordinary? I thought about this long and hard last week. I was feeling down and overwhelmed. I had a lot on my plate last week and I took it out on my children which was unfair. It's easy to forget that the little things in life can make any day extraordinary for our kids.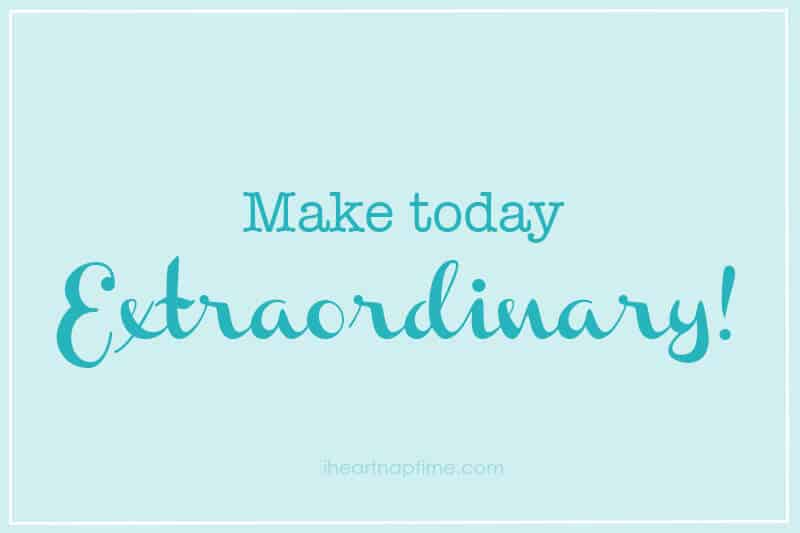 I've been trying to focus on more things my kids want to do rather than what I want/need to do each day. It's made a huge difference. And in reality… the big things really don't matter. It's the little things that do!
My kids have been begging to plant their tomato plants, so we took time to do that last weekend. I just let them do their thing. They got dirty, and they ended up ruining the plants… but they had the time of their lives! So what if those plants don't make it. My kids were so proud that they got to plant them all by themselves. Gosh I love those two!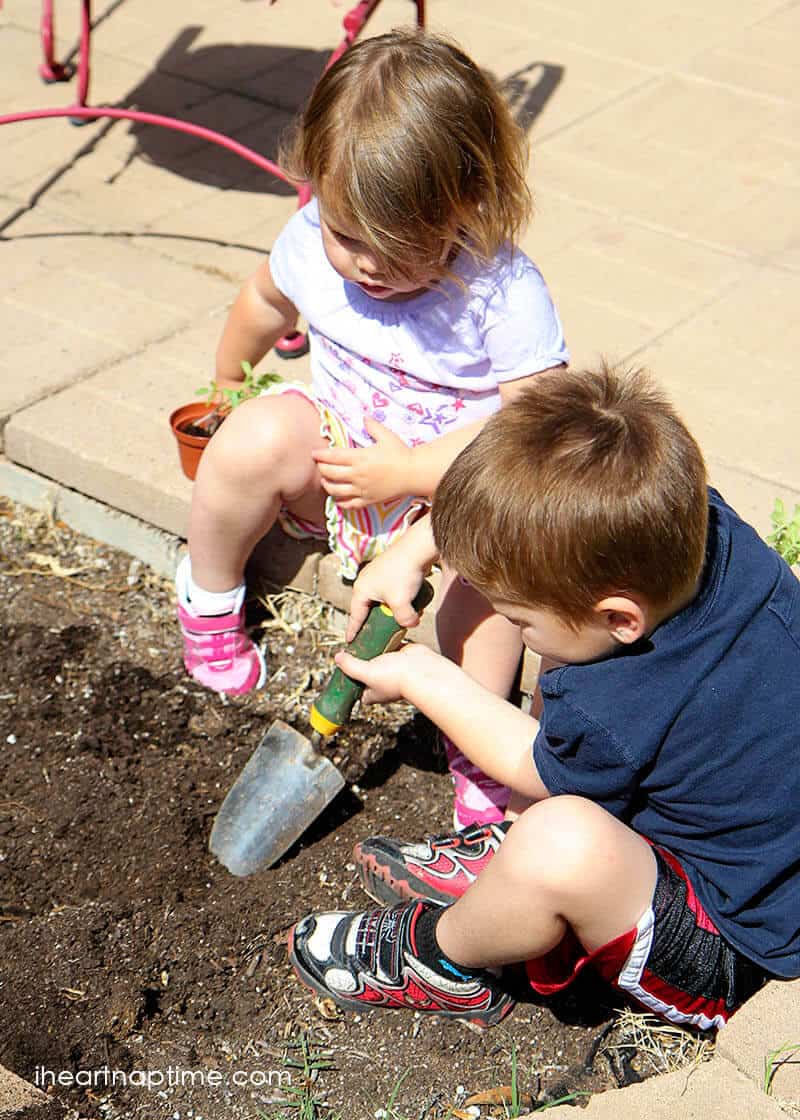 My sweet little girls begs me everyday to put on her dress ups and bring her baby out side. Usually I say no, because I don't want her to get her dress up clothes dirty. This day we went outside and played in dress ups with baby dolls. She played for hours as happy as can be. That is extraordinary!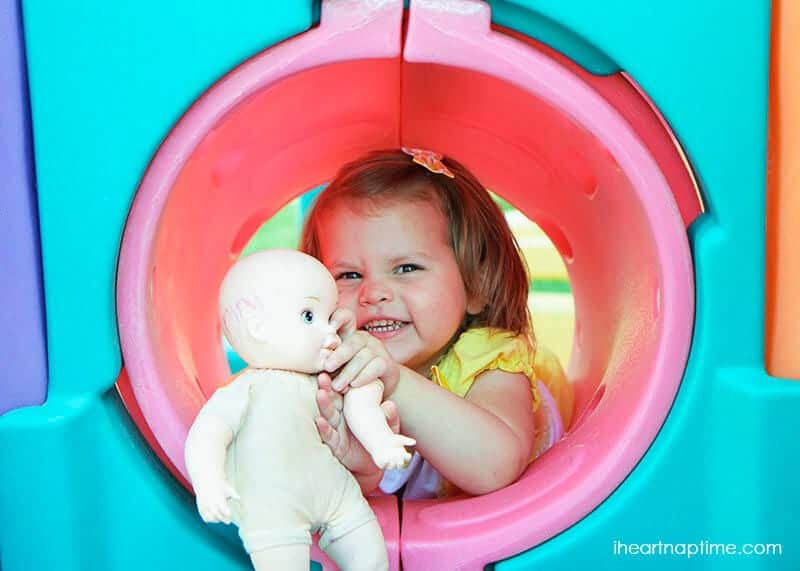 Yesterday we baked banana bread for the neighbors and Miss. E wanted to help deliver. Instead of driving around, we rode in the wagon. She was so glad I let her help. That is extraordinary!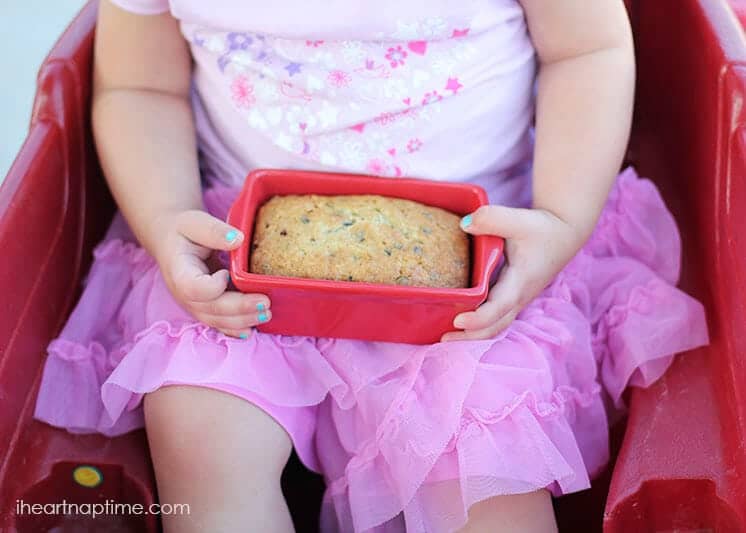 Boys have such a wild imagination! My boy loves to get dirty and play in the mud. So I let him.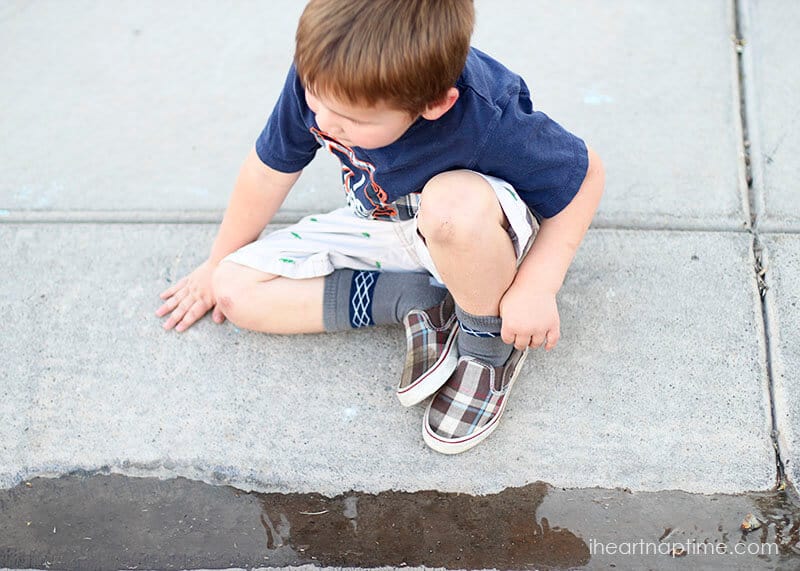 I think it's so important to make each "ordinary" day EXTRAORDINARY! I'm still striving to do this everyday and let the little things go. I think it's also important to remind ourselves that we are awesome! ;) SO what do you do to make your ordinary days extraordinary? I printed out this sign to put up on my fridge to remind me to take more time for the little things in life and make each day extraordinary.
Free download
If you'd like to download this print, you can do so for free HERE. Just rick click on the image and save it to your computer so you can print it. :)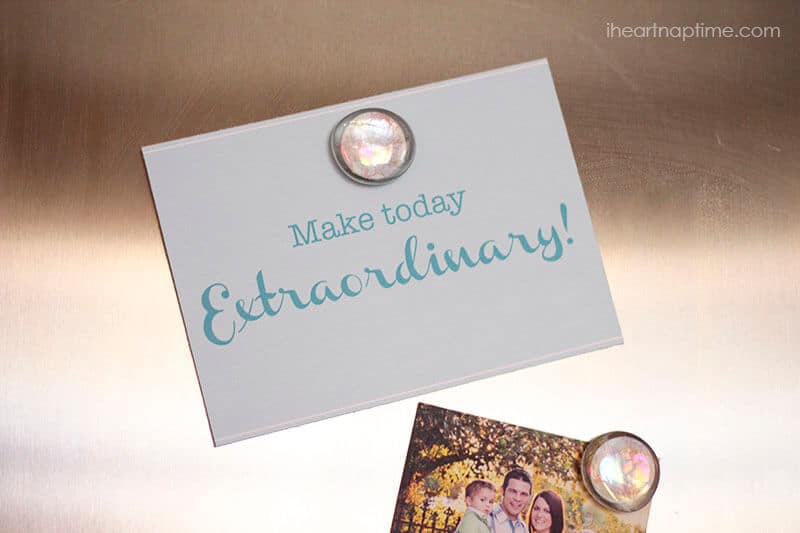 Thanks Quaker® for sponsoring this post. Quaker® Perfect Portions help everyone in your family start out their day with as little or as much oatmeal and tailor the sweetness to everyone's specific tastes.
" Nothing quite gets you going quite like the power of Quaker oats. Today is going to be epic. Quaker Up.™"