March menu plan
Hi friends! I'm back with a monthly menu plan for March. I know some of you have mentioned you miss seeing my menu plans, so I decided to share what's on the menu this month. Hopefully this will inspire you to plan your menu's and find some new recipes! It's so much easier for me to get dinner on the table when I can plan ahead of time.
We usually do pizza (or eat out) once a week and leftovers the other night, so this 5 meals each week seems to work for us.
If you click the links below, you can print out the recipes and have them ready to go.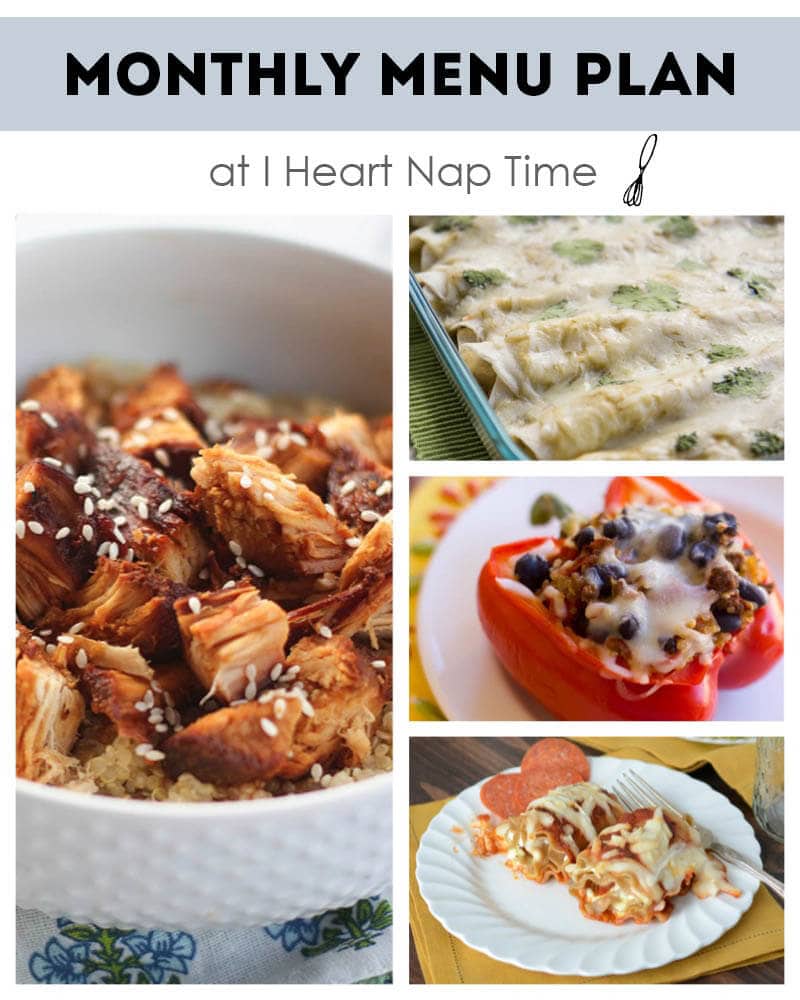 MY OTHER RECIPES
Week one:
Week two:
*Try something new
Week three:
Pesto salad with chicken
Homemade baked macaroni and cheese 
Slow cooker chicken enchilada soup
Week four:
Chicken and vegetable stir fry
*Try something new
Breakfast options:
Cereal, lemon blueberry muffins, Green smoothies, yogurt, fruit and homemade granola , oatmeal & fruit, eggs & toast
Lunch options:
Sandwiches, bagel pizzas, chicken nuggets, leftovers, fresh cut veggies and/ or fruit
Also don't miss: 50 healthy snack ideas.
Looking for more recipes?
Check out my here or recipe board on Pinterest. And here is a free printable menu planner for you. :D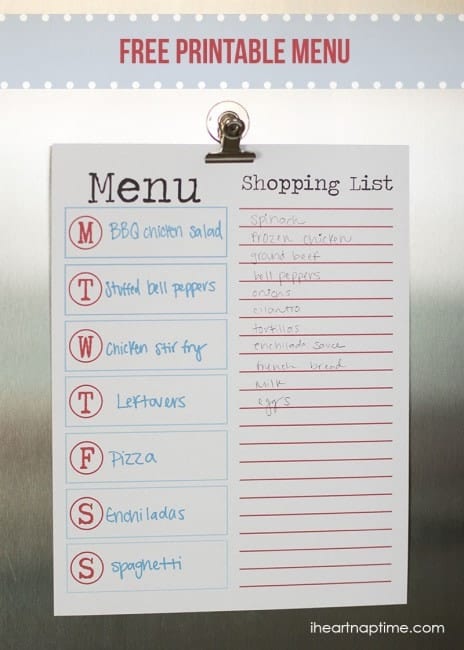 What are your dinner plans this week?