Mini Glitter Bowls – bring a little modern sparkle into your home with this easy and elegant DIY
Hi Friends! It's Norma, from Paint Me Pink, sharing with you a glittery DIY project that will bring a little modern sparkle to your home. I considered myself to be very vintage and once in a while I love mixing our vintage style with fun modern pieces… like pink sparkly things.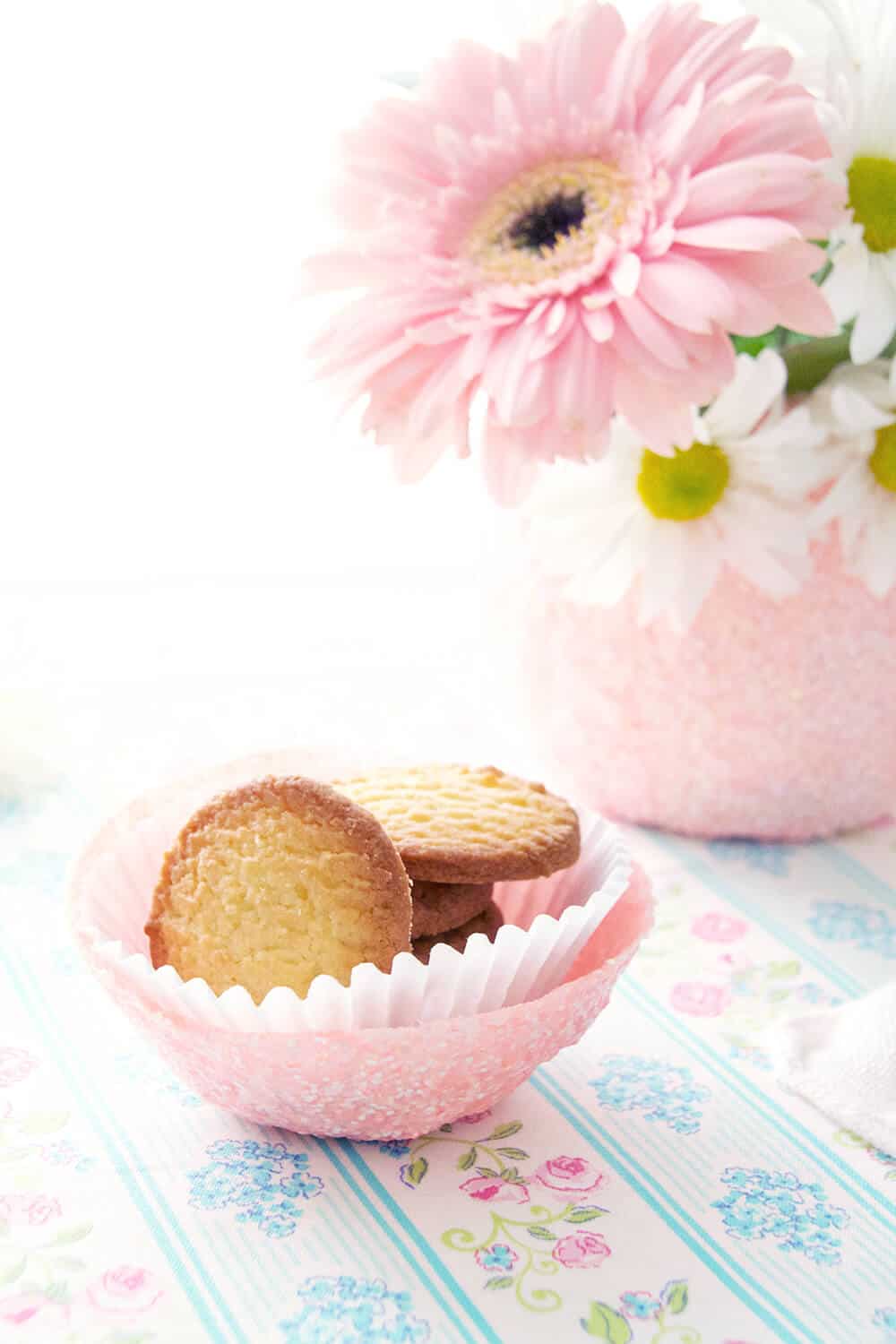 I'll admit it, I'm a sucker for glittery things and this project gave me a good reason to use tons of glitter and glue. I've seen a lot of full size glitter bowls out there but nothing beats cute "mini" things in my mind! To my surprise I haven't seen mini glitter bowls! So here I am sharing with you how fun and cute mini glitter bowls can be!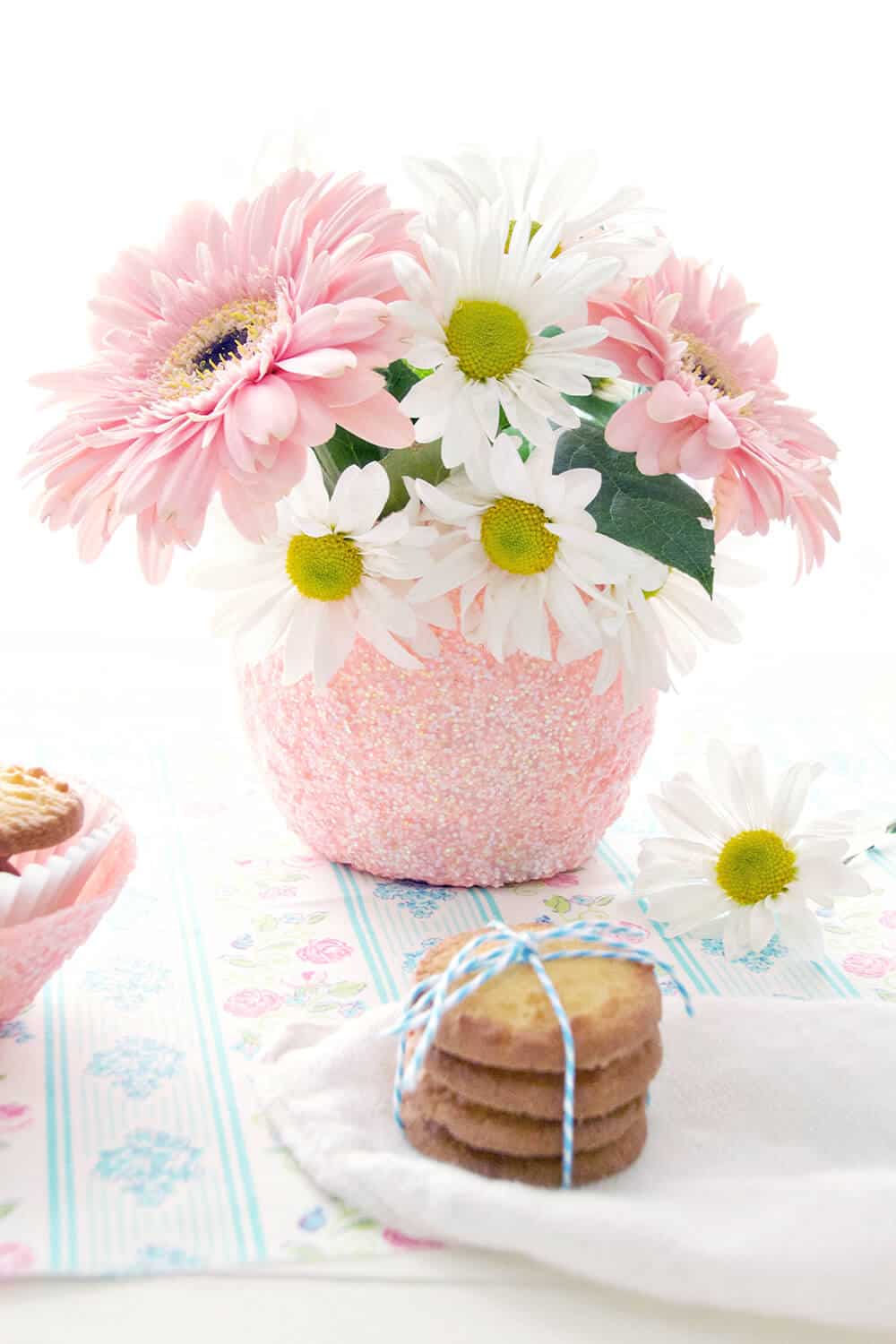 I realized that the bowls do not look "mini" in the pictures but I assure you these bowls fit in my hand and I have small hands. You can also make mini flower vases like I've done. Oh, the possibilities!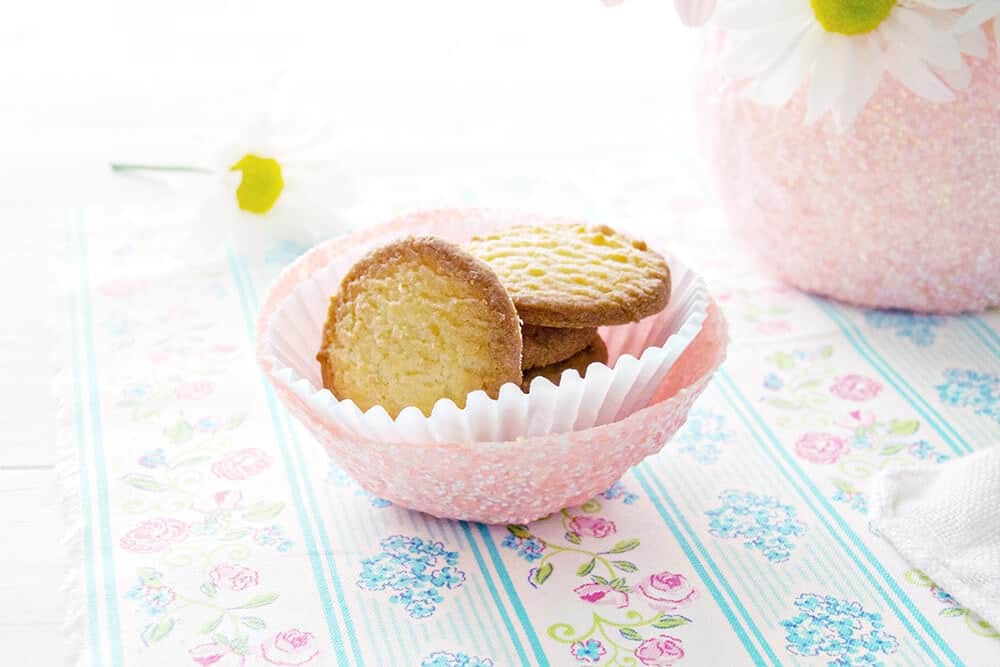 Supplies:
Glitter
Mod Podge
Paintbrush or Sponge Brush
Small Water Balloons
Foam Cups or Mini Dixie Cups
Step 1:
Blow up balloons.
Step 2:
Cut around the bottom of the foam cups. This is where the balloon sits.
Step 3:
Mix 1 part mod podge and 2 parts glitter. The thicker the mixture is, the better! So don't be afraid to add more glitter to the glue.
Step 4:
Set balloon on the foam cup and begin applying glitter mixture. How far you go down will depend how tall you want the bowl. Let it dry for 40 minutes then apply second coat.
Step 5:
Let the balloon dry over night.
Step 6:
After the glitter is completely dry, cut a small section of the balloon and it will slowly separate its self from the glitter.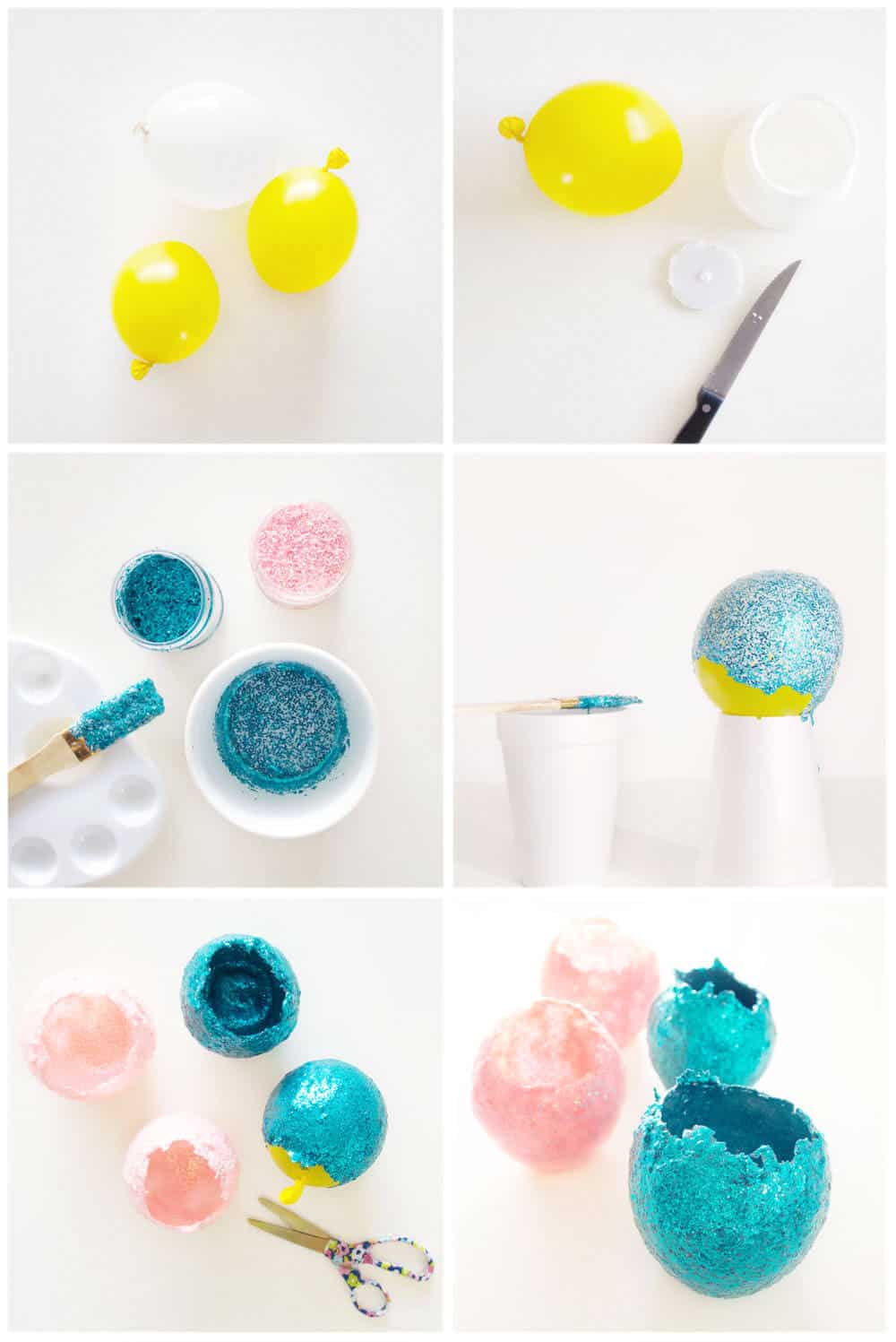 My mini glitter bowls came out pretty tall so I cut a couple of them smaller using scissors and a cupcake liner as my guide.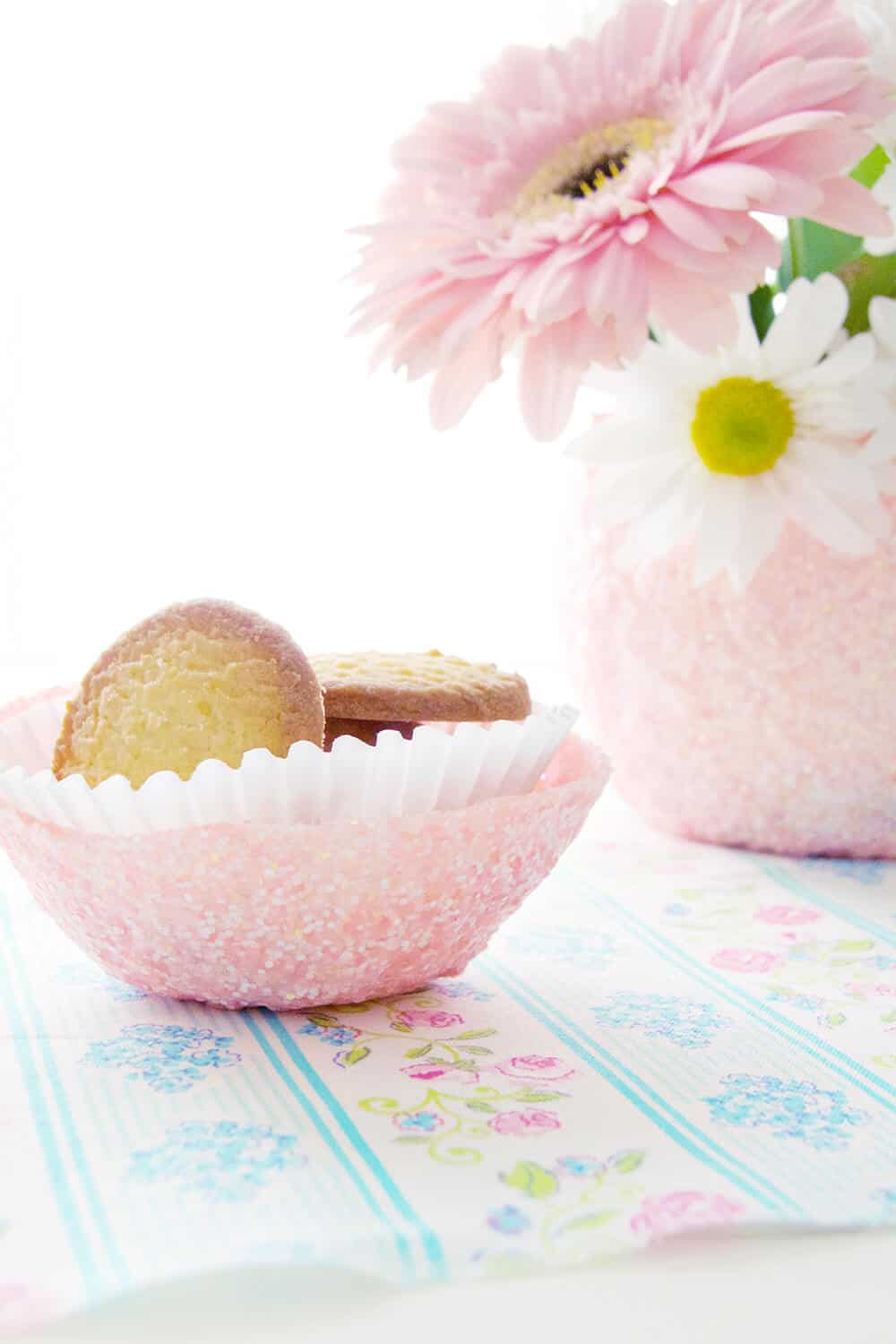 I placed the cupcake liners inside the mini glitter bowls and filled them with delicious butter cookies! These mini butter cookies were the perfect size and treat for my kids.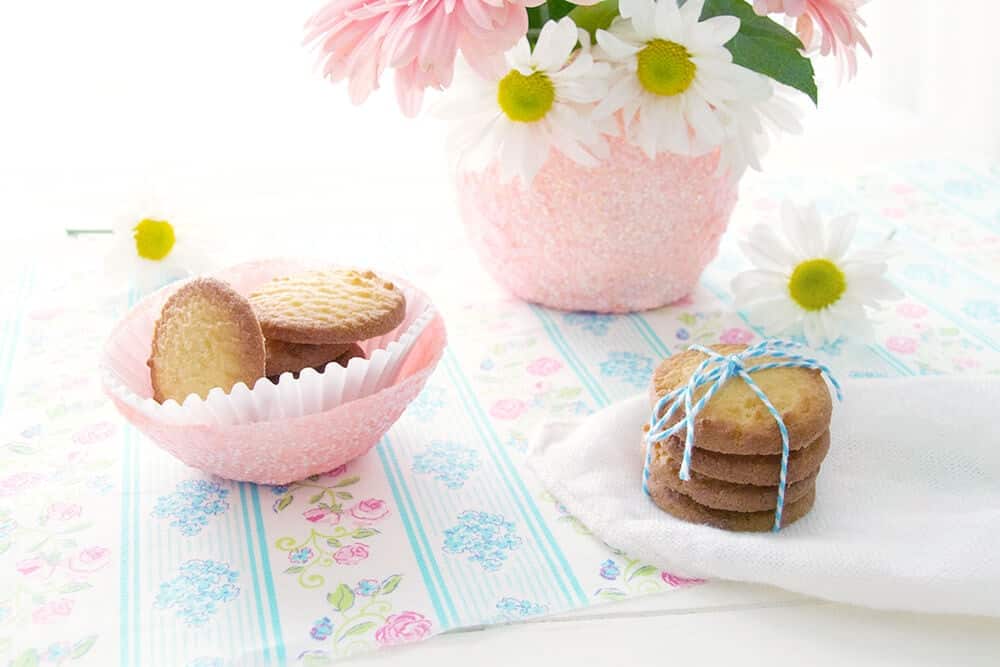 Imagine all the fun little treats you can put inside!
Thanks, Norma! These are adorable!
If you enjoyed this pretty and easy DIY, you'll enjoy these too!