Monday menu
Thanks for stopping by! To get the newest recipes subscribe or join us on facebook.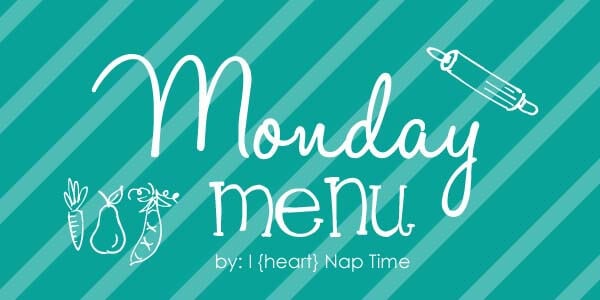 Hi there! Hope you had a great weekend! Here is my menu for this week. Hope you find a few good ideas.
Do you have a favorite recipe to share? I'd love for you to leave a link in the comment!
Breakfast options:
Homemade granola bars, Cereal, toast, pancakes, eggs, yogurt and/or fresh fruit
Lunch options:
Subs, pesto salad, pizza bagels, mac n' cheese, leftovers, fresh cut veggies and/ or fruit
Dinner:
Monday: Chicken and vegetable stir fry
Tuesday: BBQ chicken quinoa salad 
Wednesday: Shepherd's pie
Thursday: Leftovers
Friday: Mexican Lasagna 
Saturday: Hot dogs, chips and veggies
Sunday: Grandmas
For more recipes make sure to visit my recipe box.
So what's on your menu this week?