Monday Menu
Thanks for stopping by! To get the newest recipes subscribe or join us on facebook.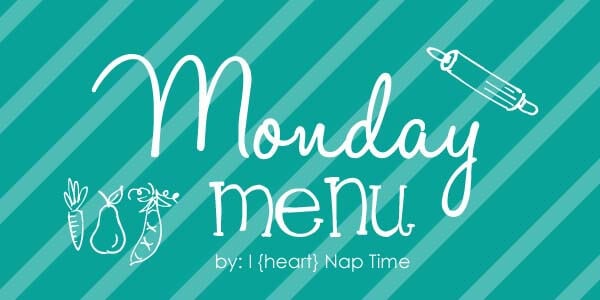 Hi friends! Hope you had a great weekend! Did you do anything fun? We went to the zoo with our family and the kids had a ball! The kids can't stop talking about their favorite animals. They both LOVED the monkeys!
Here is my menu for this week. I hope you find a few good ideas.
Do you have a favorite recipe to share? I'd love for you to leave a link in the comment!

MY OTHER RECIPES
Breakfast options:
Green smoothie, Cereal, muffins, eggs, yogurt and/or fresh fruit
Lunch options:
Black bean salsa wraps, PB & J, bagel pizzas, salad, leftovers, fresh cut veggies and/ or fruit
Dinner:
Monday: Creamy chicken enchiladas
Tuesday: Wontons –Mexican appetizer w/ chips and salsa
Wednesday: Hawaiian grilled chicken with rice
Thursday: Leftovers
Friday: BBQ chicken salad
Saturday: Pizza
Sunday: Grandma's
For more recipes make sure to visit my recipe box.
So what's on your menu this week?