Monday Menu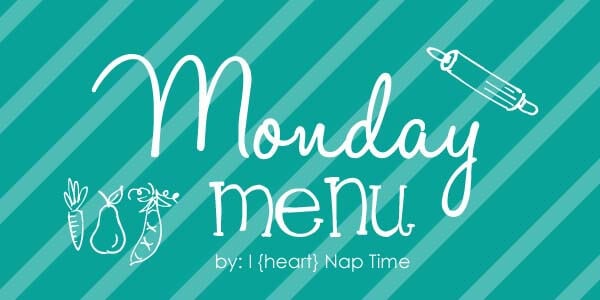 Hi friends! Hope you had a great weekend! Do anything fun? We enjoyed spending time with our family and watching the LDS conference. Me and my mom baked too. I'll be sharing my newest pumpkin creation on the blog tomorrow. :)
Here is my menu for the week. Do you have a favorite recipe to share? I'd love for you to leave a link in the comment!
Breakfast options:
Whole wheat pancakes, Cinamon chip banana bread, Cereal, muffins, eggs, yogurt and/or fresh fruit
Lunch options:
BLT lettuce wraps, zucchini pizza bites, sandwiches, leftovers, fresh cut veggies and/ or fruit
Dinner:
Monday: Baked ziti with spinach 
Tuesday: Strawberry asparagus salad
Wednesday: Chicken tortilla soup
Thursday: Leftovers
Friday: Crock pot santa fe chicken 
Saturday: Pizza
Sunday: Chicken pot pie
For more recipes make sure to visit my recipe box.
So what's on your menu this week?