Mother's Day Cake Banner {Free Printable}
Hello again I {heart} naptimers, it's Telisa with Sugar Tot Designs. With Mother's Day around the corner, here is a quick and cute way to add some love to your Mother's Day cake (or for YOUR mom's cake). It is probably easy enough that your hubby or kids can make it for you to show you how much they appreciate you ;)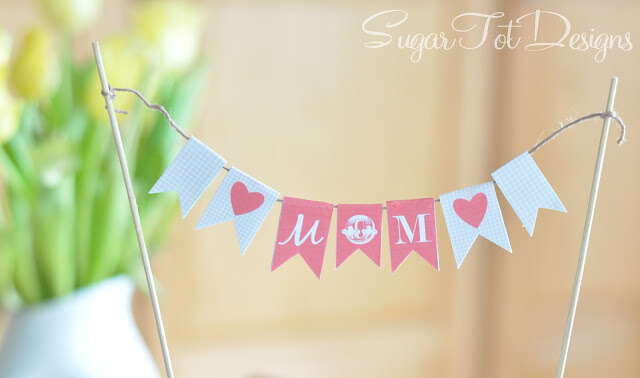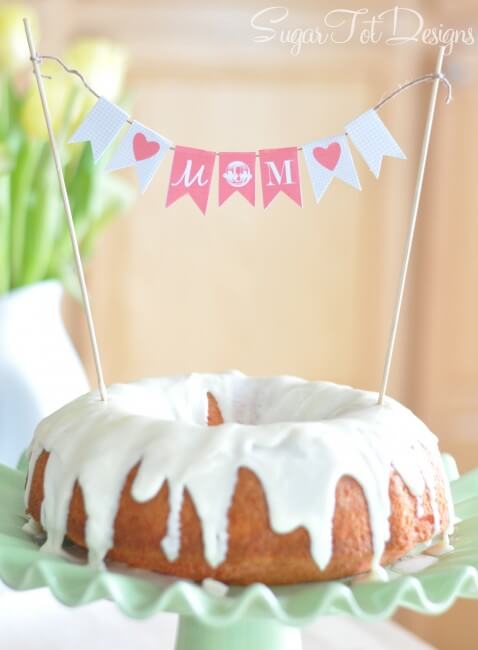 Mother's Day Cake Banner
1. Download your free printable HERE
2. Print and cut out the banner
3. Attach to a string with 2 long wooden skewers.
4. Fold each flag in half and glue over string, insert into cake and you are done!
You can use this mini banner on just about anything . . . wrapped around a vase of flowers, for gift wrapping or anything else your crafty brain can think of! I hope all you lovely ladies have a Happy Mother's Day!
Be sure to stop by SugarTot Designs for more free printables, party supplies and DIY project ideas.