With Mother's Day coming up I thought it would be fun to create a "gardening" bucket since it is the perfect time. This gardening gift would also make a great thank you gift or present for anyone who loves to garden. Here's what you'll need to get started.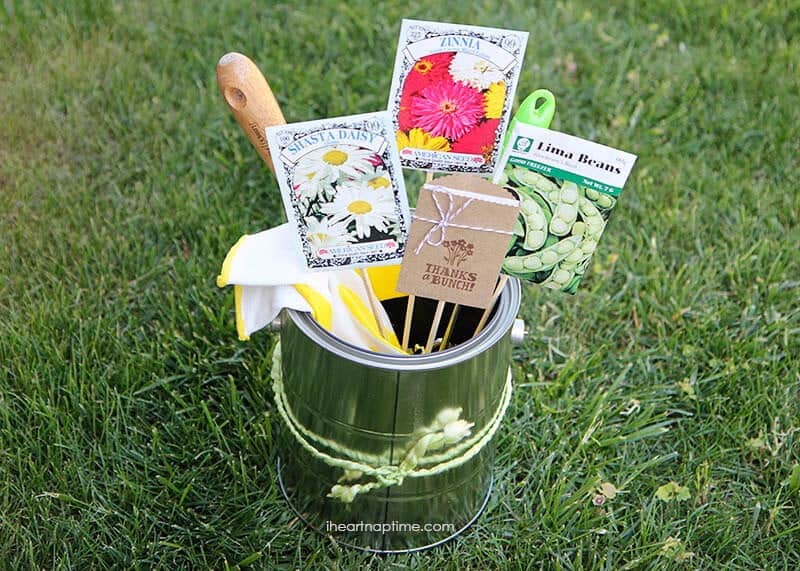 Supplies needed:
Empty paint bucket (found at Lowes)

Gloves
Shovel/gardening tools
Seed packets
Skewers
Tape
Confetti or tissue paper to fill the bottom of the bucket
Ribbon
Instructions:
1. Tape the skewers to the back of the seed packets.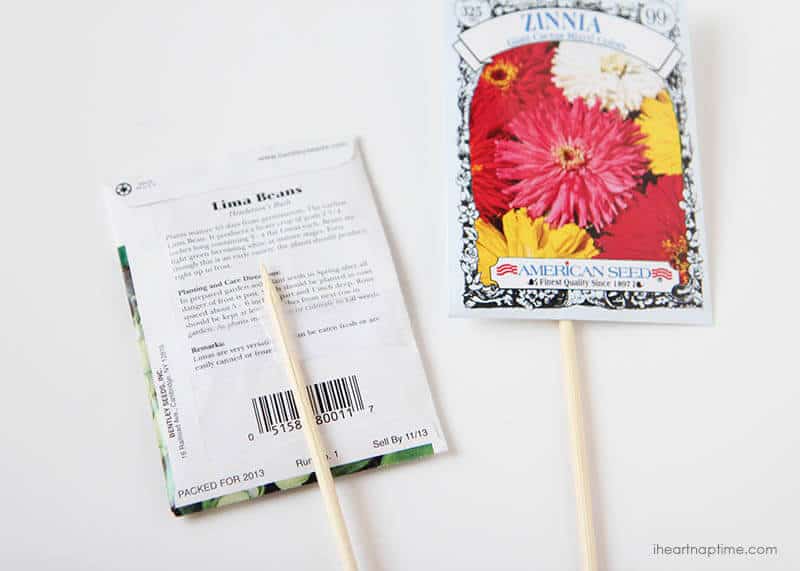 2. Fill your bucket with the confetti (or other filler) and place the gardening tools and seed packets inside. I found these cute gloves at Target in the dollar spot. Love the dollar spot!!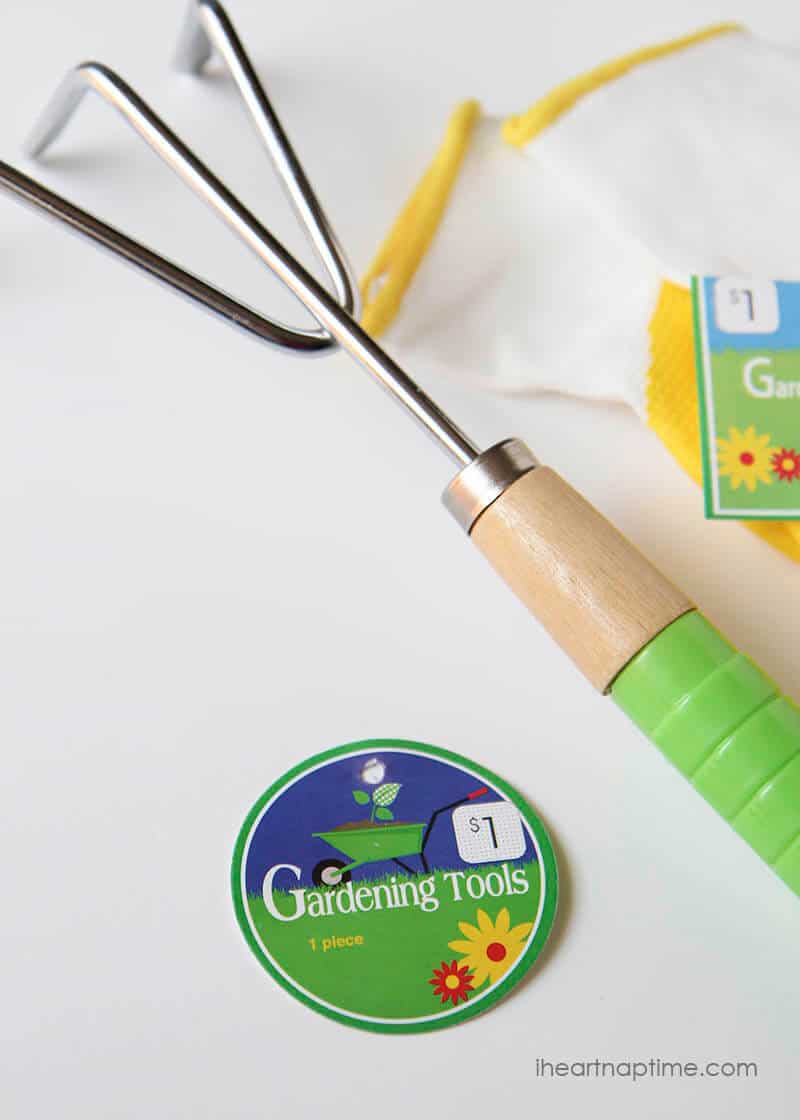 I also put my card on a stick and then I was done. That's it! So there you have a super simple gift for anyone who loves to garden.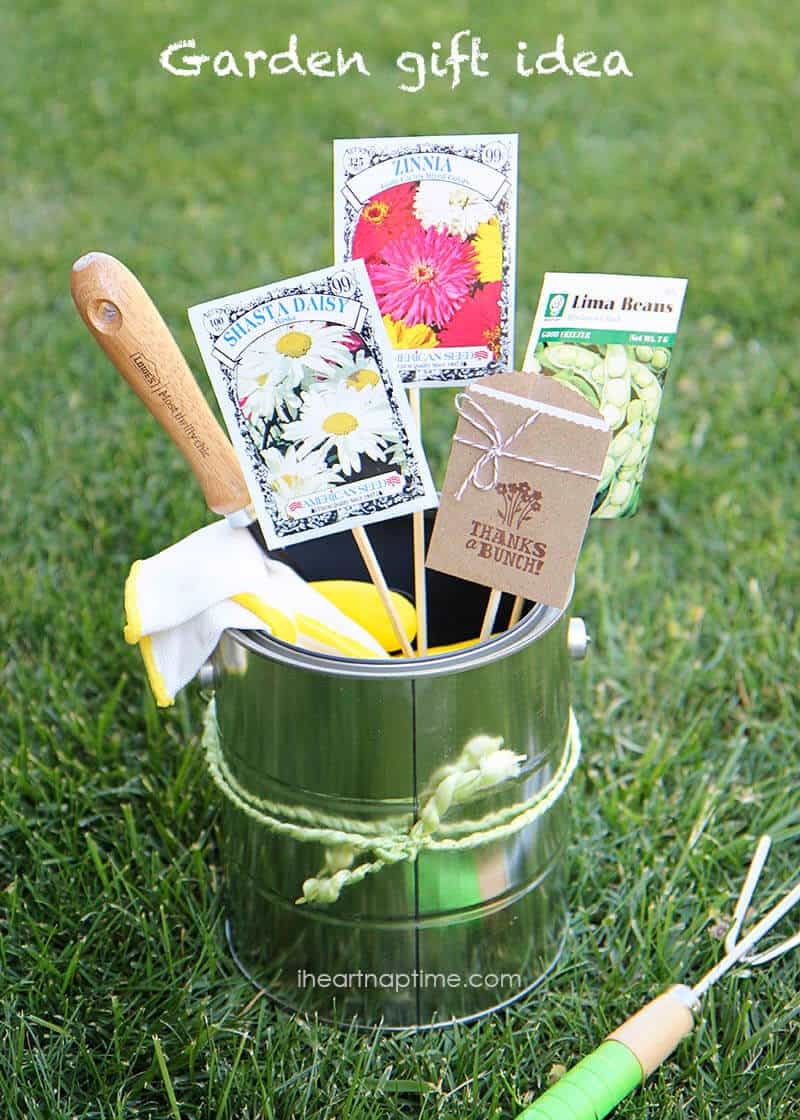 Thanks to Lowe's for sponsoring this post and allowing me to be a Lowe's Creator! If you want even more inspiration, then check out the projects by other Lowe's Creators or download the Lowe's Creative Ideas app on the iphone and ipad. Also, for even more inspiration consider following Lowe's on Facebook, Pinterest, and Instagram.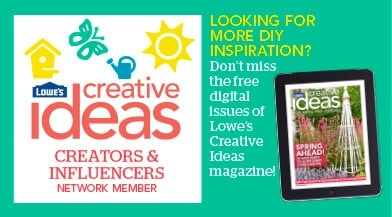 Thanks for reading! Have a great day!
Disclosure: I am part of the Lowe's Creative Team and was provided with a Lowe's gift card to create this project. All opinions are 100% mine! I love Lowes!