By Krisha of Jacks & Kate for I Heart Nap Time.
I'm a very sentimental person, especially when it comes to things my babies made for me. I have 6 years worth of Mother's Day gifts saved up and I treasure every single one of them! I'm banking that most moms also love getting homemade gifts from their little ones. So today, I'm going to show you a simple way to turn your kid's artwork into a key chain.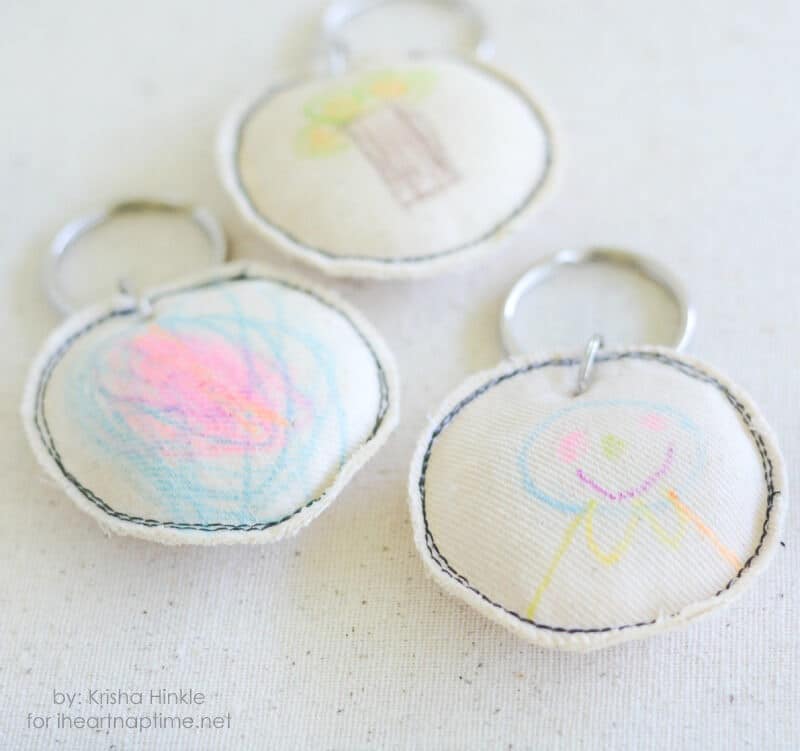 Supplies:
Canvas material
Crayons
Key rings
Jump rings
Stuffing
Modge Podge
Foam brush
Sewing machine
Scissors
Sewing marker (disappearing ink)
Small circle template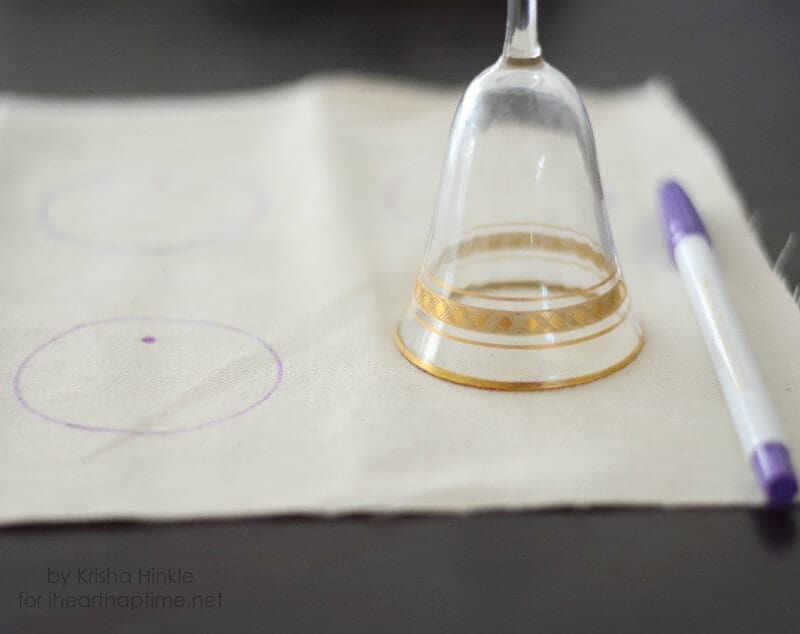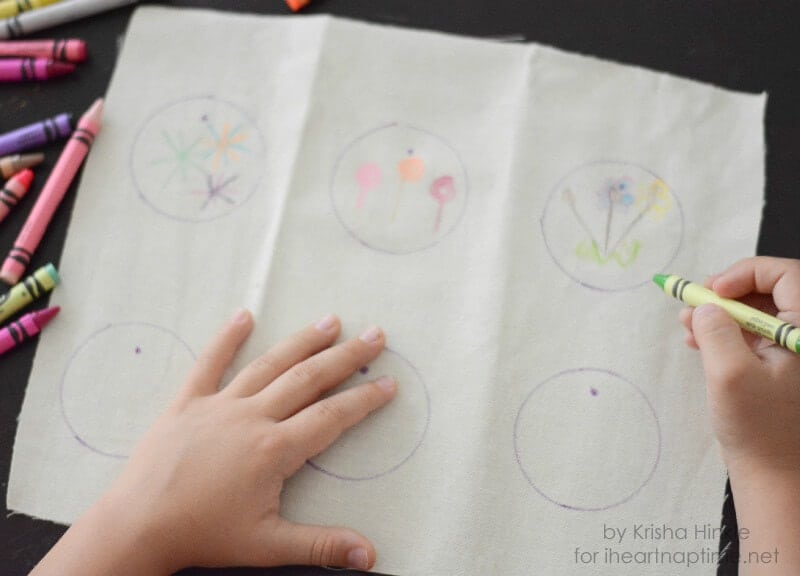 First, cut a square piece of the canvas material. Then, using your circle template (I used a small glass) and trace a circle with your sewing marker. Within each circle, make a small dot where the jump ring will be inserted. This will let your kids know not to draw in that spot.
Next, have your kids color a picture in the circles. You do not need special crayons, regular crayons are fine. When they have finished coloring, cut around the traced circle. I cut mine in a square, to give me plenty of room for sewing. Cut another square in the same size from another piece of canvas.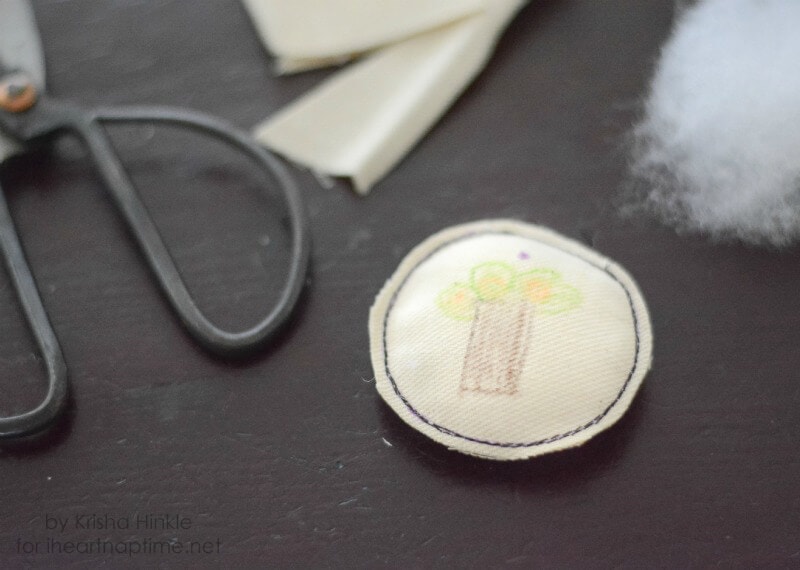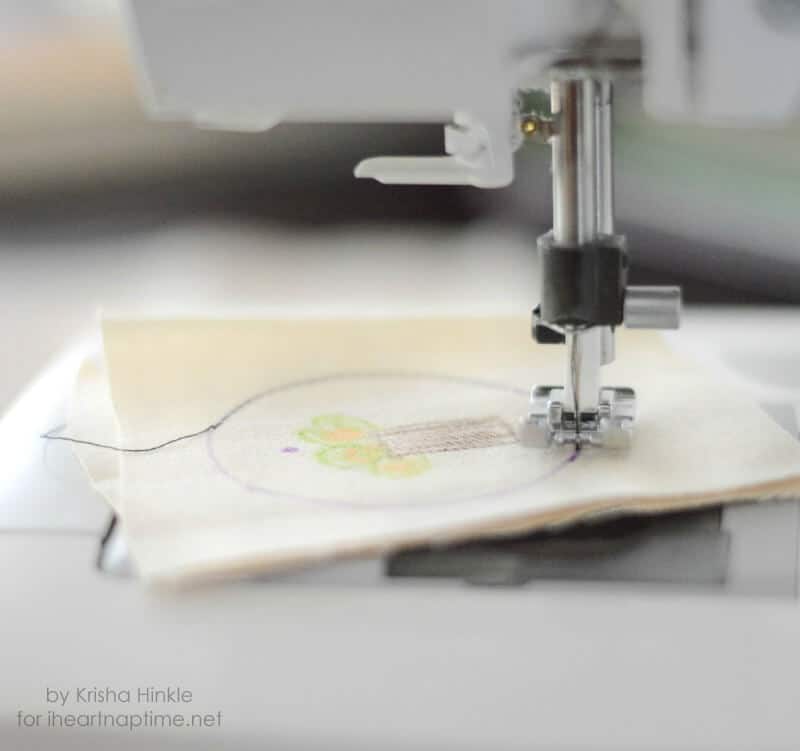 With the drawing facing up, sew along the circle, all the way around leaving an inch opening. Then, fill with stuffing and close up opening. Trim around the circle, making sure not to cut into what you have sewn.
Finally, apply a single layer, or more if you choose of Modge Podge. Make sure to coat the cut edge, as this will deter any raveling. This will preserve the drawing for many years! Once dried, trim off any loose threads and poke a small hole near the top of the drawing. Insert jump ring into hole, then attach to larger key ring.
My kid's are so proud of their artwork key chains. I think they turned out adorable!! Happy Mother's Day!
If you like this sewing project, check out this strawberry bag pattern by Jacks & Kate.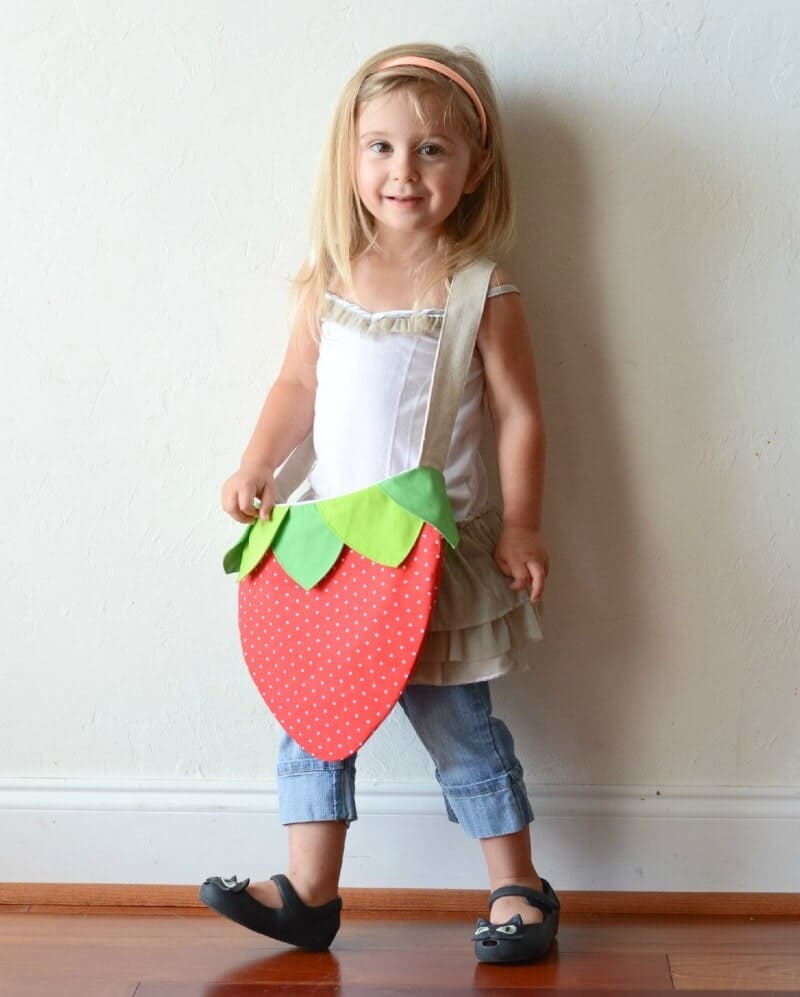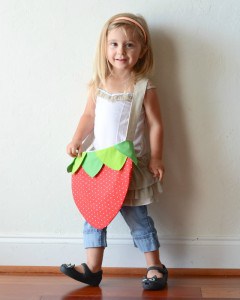 If you're looking for some more Mother's Day ideas, you'll love these: