By Erin of Strawberry Mommycakes for I Heart Nap Time.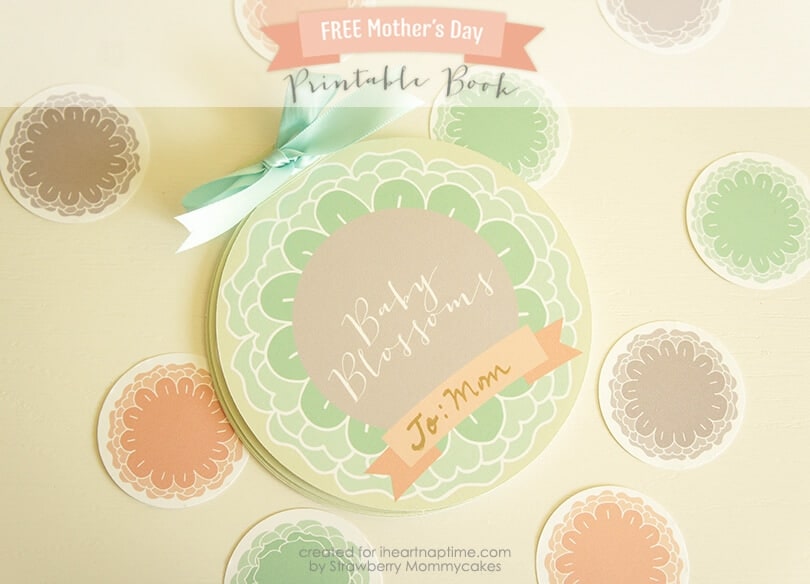 If your mom is like mine, she probably has everything she needs…so sometimes it's difficult to shop for her. That's why I created this Blossom Babies Mother's Day Printable Book! It's super cute and has sentimental value, which is something that ALL moms love.
I used my booklet to make a baby book of the line of women in my family. It starts with my great-great grandmother and goes down to my daughter. I am absolutely in LOVE with the way this turned out…so much so that I'm making one for myself. Happy Mother's Day to ME! It was so fun to search through old pictures and family history sites. You can also use this as a baby book with your children, it doesn't have to be a family history book like mine…but trust me when I say this is a TREASURE.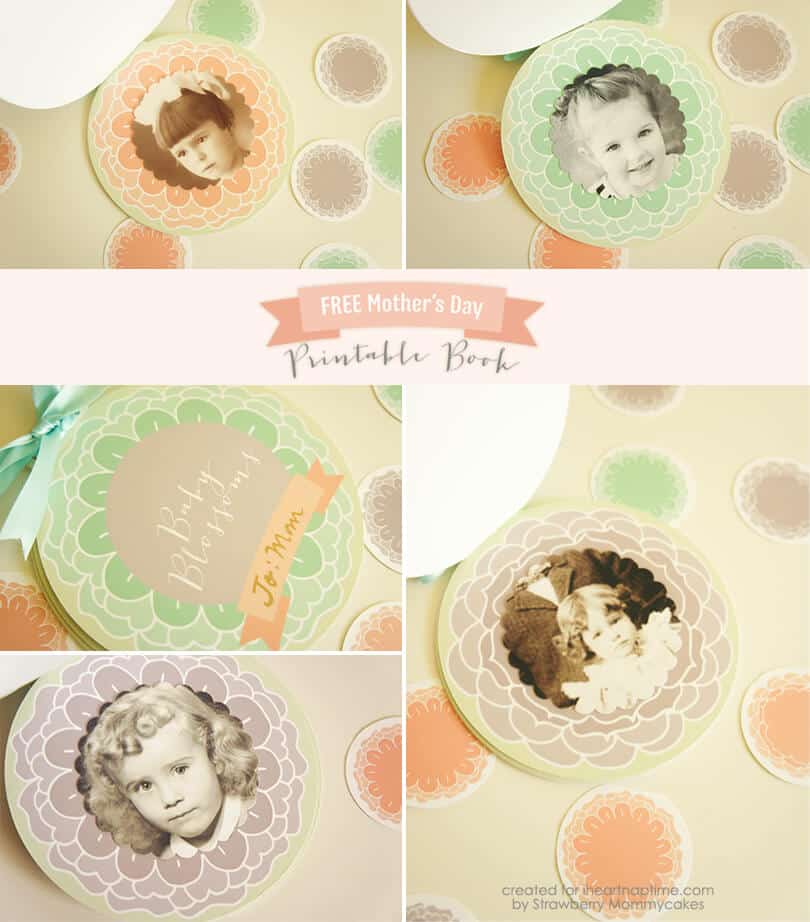 This printable set includes 2 floral designs in 3 different colors, a cover image, and flag images (use them to write information about the picture).
Supplies:
Baby Photos (mine were 4″X6″)
Heavy Card Stock
Score Board, optional
Scissors, or Silhouette Cameo
Xacto Knife (or Silhouette Cameo)
3″ Circle or Scalloped hole punch, optional
Glue
Ribbon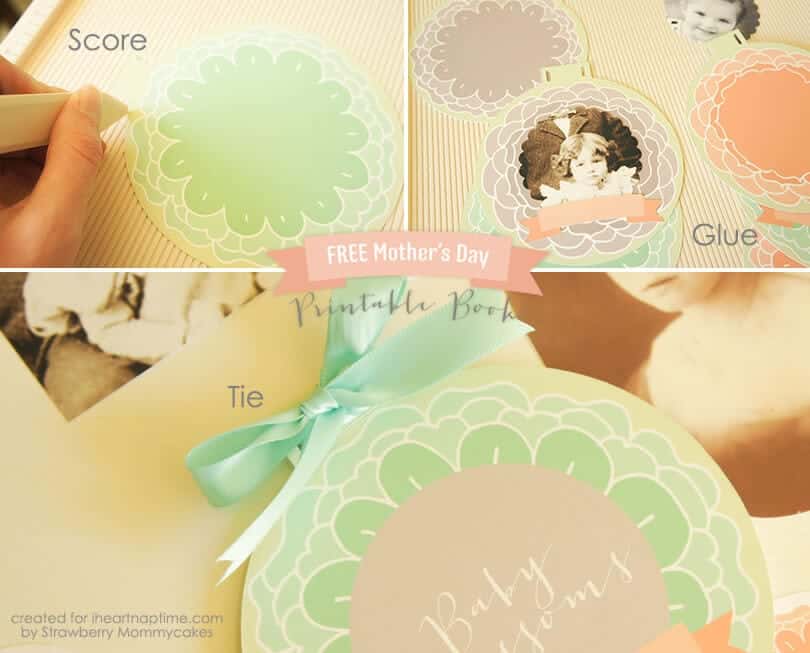 First, you'll need to print and cut out your printables. You can use scissors to cut around the shape, and an Xacto knife to cut out the ribbon holes, or use your Silhouette.

I used my score board to make a crease at the top of the circle so it would be easier to open the pages of the book (see top left image). If you don't have a score board, you can just bend it.
Next, print out your family photos and use the circle punch to cut them out. If you want to do it by hand, make them 3″ in diameter.
Glue one photo to each page (see top right image).
Put all your pages in order and tie them off with ribbon.
Now, can I just point out how much these three look alike? This is my great grandmother, great-great grandmother and my daughter.
If you love this printable gift, check out my Grandma Book from last year…it was a huge hit!!