Today's post is in partnerships with PODS.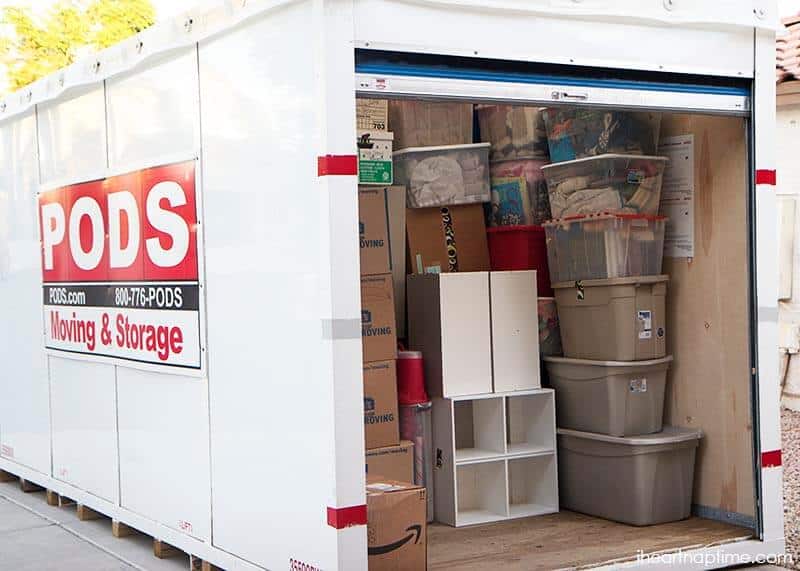 One of the best decisions we made before moving across the country was to get a PODS container. We thought about towing our car behind a huge truck and then decided with two little kids it would have been a night mare driving 35 hours. We ended up getting a PODS container, packing it up and then they drove it out. My husband still had to drive the car, but luckily I got to fly with my kids. My mom was so sweet to come with me on the plane and help unpack. I don't think I could have done it without her.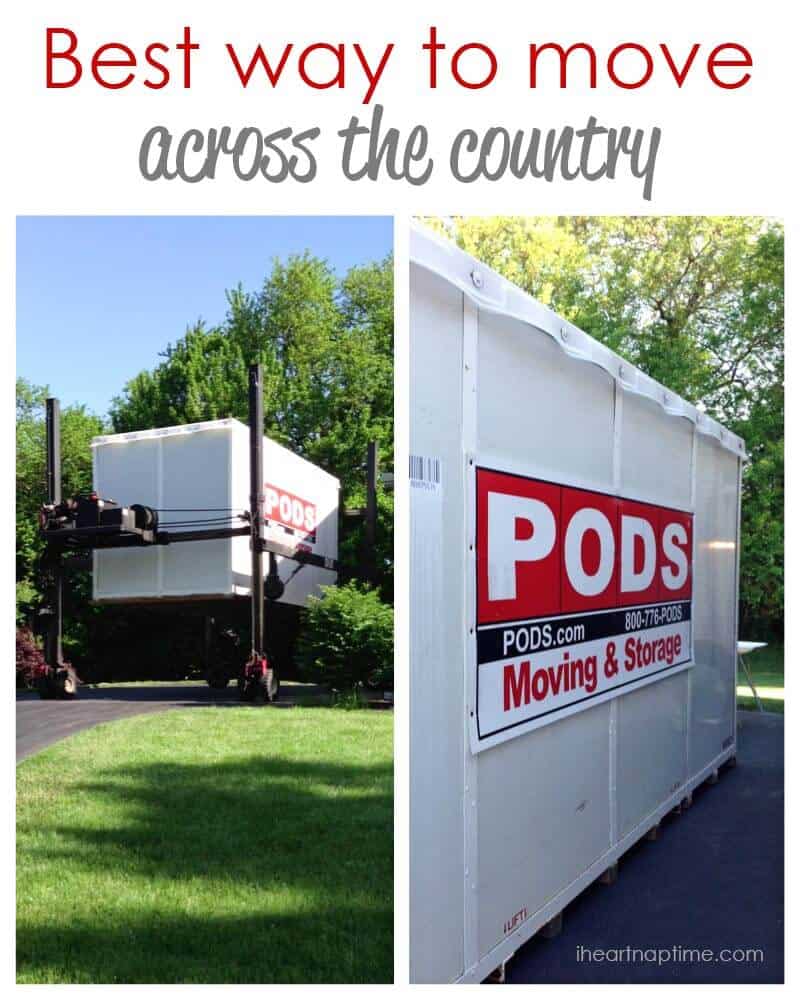 The kids thought it was so cool to watch them load the PODS container onto the truck. I was amazed at how smooth it was. You can watch how they do it in this short video below. All of my stuff arrived in perfect condition. Not one thing broken. AMAZING! Overall I was completely satisfied with my move. I will definitely be using PODS again.
So here's my overall review-
Positive:
You don't have to drive the big moving truck

You can pack on your own time-table
Everything arrived safely and unharmed
Completely stress-free
Great customer service
Negative:
Depending on where you are moving to, you will have to wait a few days to get your stuff if it is over a weekend or holiday. Lucky for us we got to spend time with family, so it was no big deal. The PODS containers arrived on the expected date. 
Whether you're moving down the street, across the country, or into storage, PODS will make the experience better than it's ever been.
Planning a move soon? Don't miss:
Have you moved with PODS? Are you excited try them?

"PODS® combines moving and storage into one, and makes both easier than ever. With PODS, you can pack at your pace, on your schedule. Just give us a call, and we'll deliver a weather-resistant container right to your door. When you're done packing, we'll pick up your container and deliver it across town or across the country. You can also choose to store your container in one of our secure Storage Centers. PODS makes one of life's biggest hassles a lot less stressful – and a lot more convenient. Visit PODS.com, or call us toll-free at 866-229-4120."
Find PODS on the web here: Website – Facebook – Twitter
Disclosure: This post was in partnership with PODS. All opinions are 100% my own. We have loved our move with PODS! Thanks for supporting these sponsors that allow me to create new and special content for I Heart Nap Time.