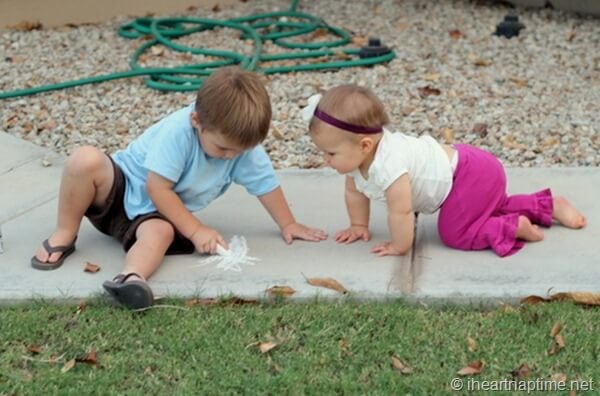 Last week was pure bliss! We got to spend are mornings and afternoons playing outside! The weather was absolutely beautiful! The high was 75! Unfortunately this week went back to the 100's(BOO), but it's still bearable early in the morning. My kids haven't been this happy in a LONG time! They LOVE the freedom of being outside! A whole new world opens up! We live in a pretty quiet culdesac, so we let Carson run around wild with his neighbor friends.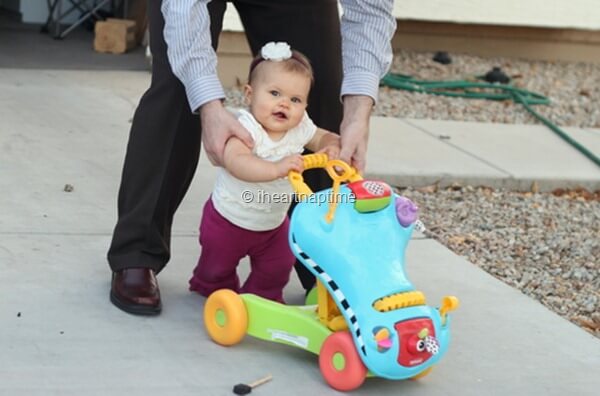 Last week we found my sons old walker and pulled it out for Miss Emmalyn. She was so excited to try out this new toy! She's just starting to figure out how those legs work and stands up all on her own now!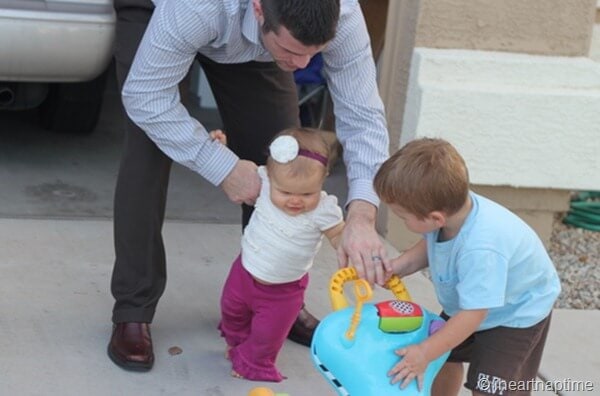 I thought this picture was so cute! Carson wanted to come over and help his little sister when she started to fall. I love that he's always watching out for her.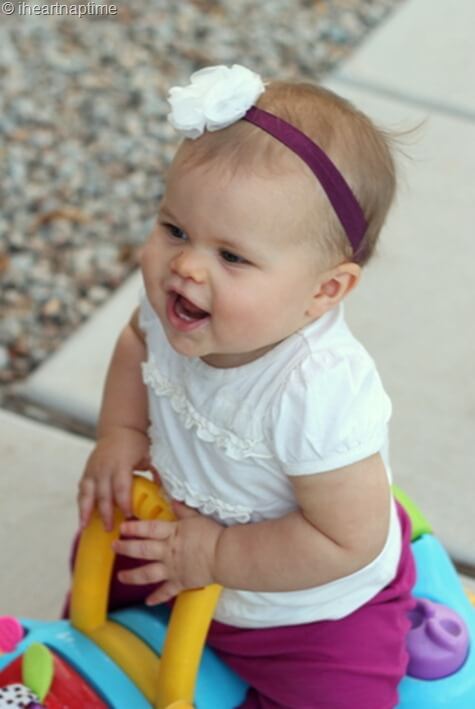 This girl is such a sweet heart! Breaks my heart she's almost one. Why do babies have to grow so darn fast?!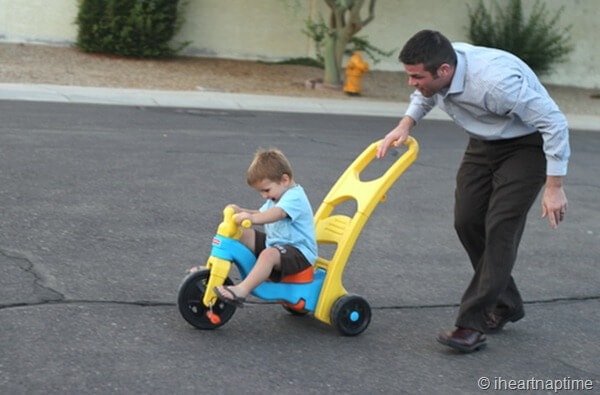 Six months ago (when it was cool enough to play outside) Carson's legs couldn't quite reach the pedals… and to his surprise this time they did! He was so excited he could ride his bike on his own!
Miss E. loved watching her big brother in the street…so much that she decided to crawl right down into the street and join them! I took off her pants so they didn't get ruined and just let her have fun. She was having the time of her life… and was black from head to toe. Nothing a good bath can't wash away! ;)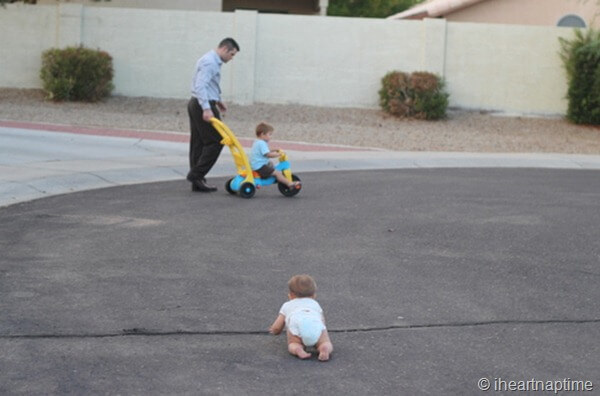 She crawled as fast as those little legs of hers could move to catch up to her brother. As they kept getting further and further away she stopped. She turned right around and struck a pose, looked over at me and said "Look at me!" Okay she didn't really say that… but that's what she was thinking! I couldn't help but laugh. She is such a ham! Gosh I love her!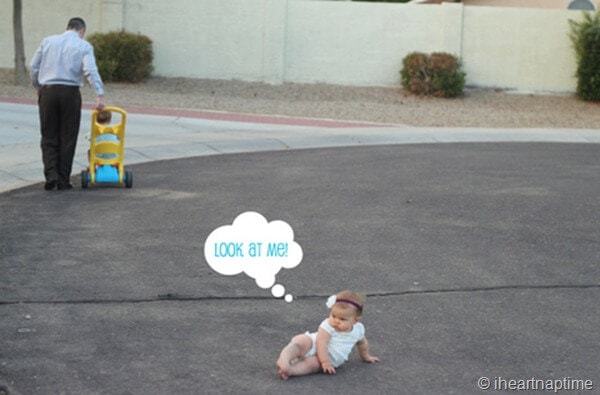 Are you guys enjoying the nice weather?! What's it like where you live?