I realize that the title for this post is completely ridiculous…a no sew cover for a sewing machine. However, I have my reasons—a. I was a tad lazy to fill a bobbin. b. I wanted to use up some duct tape. c. It just seemed like a grand idea;) I made this cover out of scrap fabric, interfacing, ribbon and duct tape. It looks so cute in my new office space. I suppose you could use this same steps to cover all sorts of things in your house. Sky's the limit! This would be a fun girl scout troop project or any kids craft group.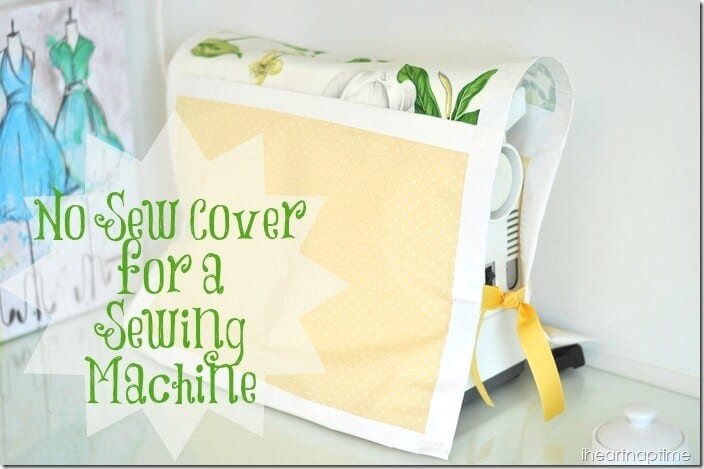 Supplies:
Fabric
Fabric interfacing
Scissors
Duck tape
Ribbon
Instructions:
Measure the exact size of your machine. I cut 4 pieces of fabric 17 x 12 and one coordinating piece for the top 7 by 17. 2 pieces of heavy weight interfacing 17 x 12. You will need duct tape to "bind" the pieces together.
Sandwich the interfacing in between two fabric pieces. Begin taping. I found it easiest to start with a long end and go around that way. Place a piece of tape on one side, flip it and press tape down to the other side…until all four side are taped.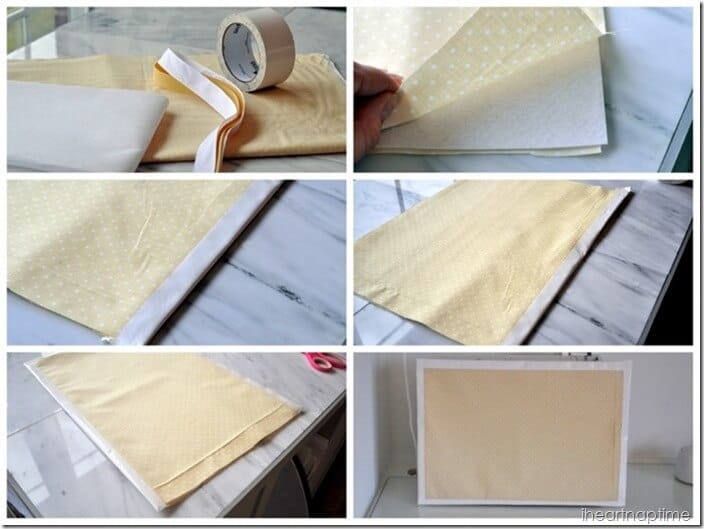 When you have the front and back completed….take your center fabric and place the wrong side to the right side of the front and back pieces. Tape. (see pics below to clarify). Tape the sides of the top piece. Tape the ribbons on the side (6 inches from the bottom)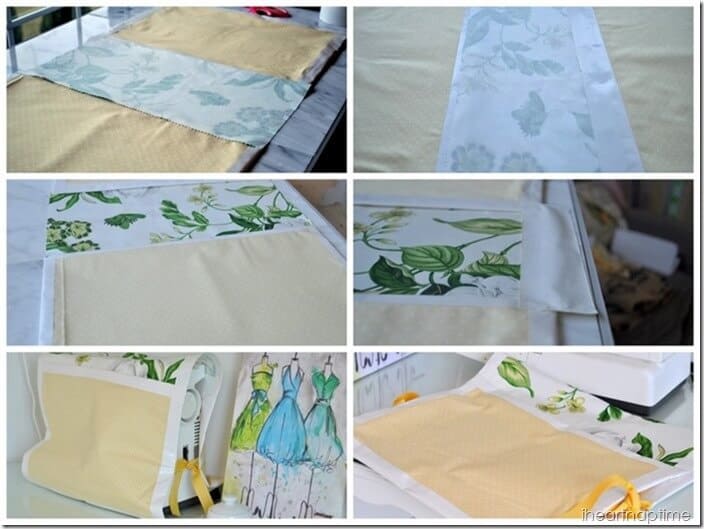 You could also use an adorable oil cloth fabric….but I was using what I had laying around. Not to bad for 20 minutes:) Much better to look at!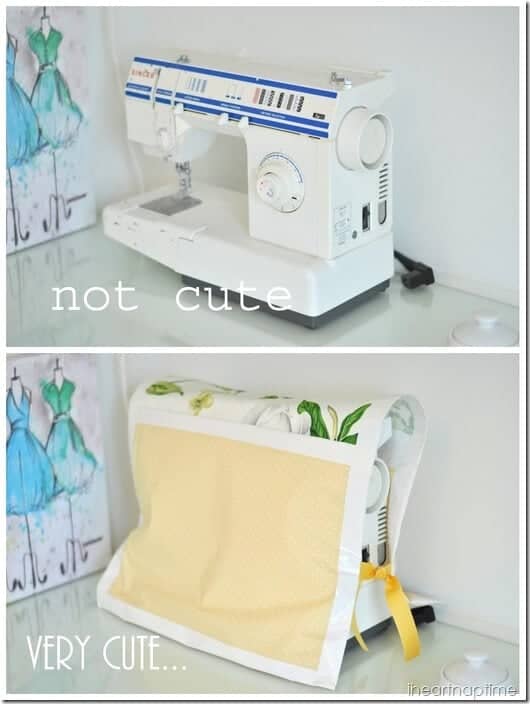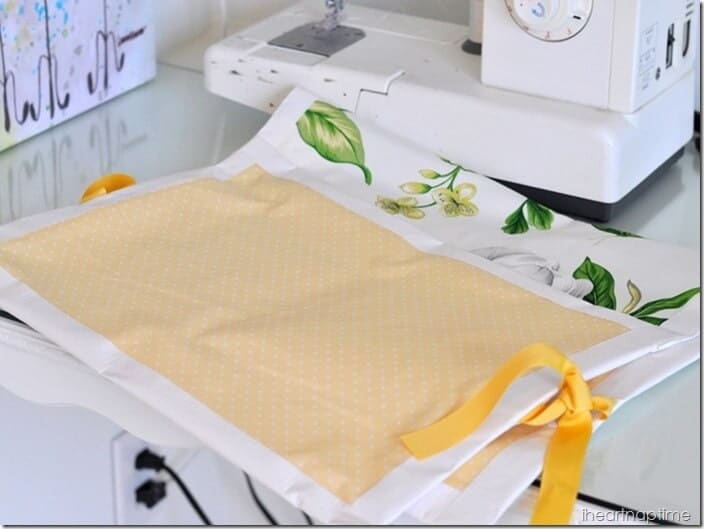 I hope you can stop by and see what I have been working on at CleverlyInspired ;)