Jump to Recipe⌄
Oatmeal Raisin Cookies with Cinnamon Chips
Oatmeal Raisin Cookies with Cinnamon Chips – these cookies are seriously divine! The cinnamon chips add the perfect touch to the classic oatmeal cookie.
My friend Melissa made them for me awhile back and I raided my neighbor Britany's pantry on Sunday so I could make them. I was seriously craving these and did not have any cinnamon chips. Apparently in Arizona you can only find them at Albertson's. I never shop there, but it's worth making the extra trip!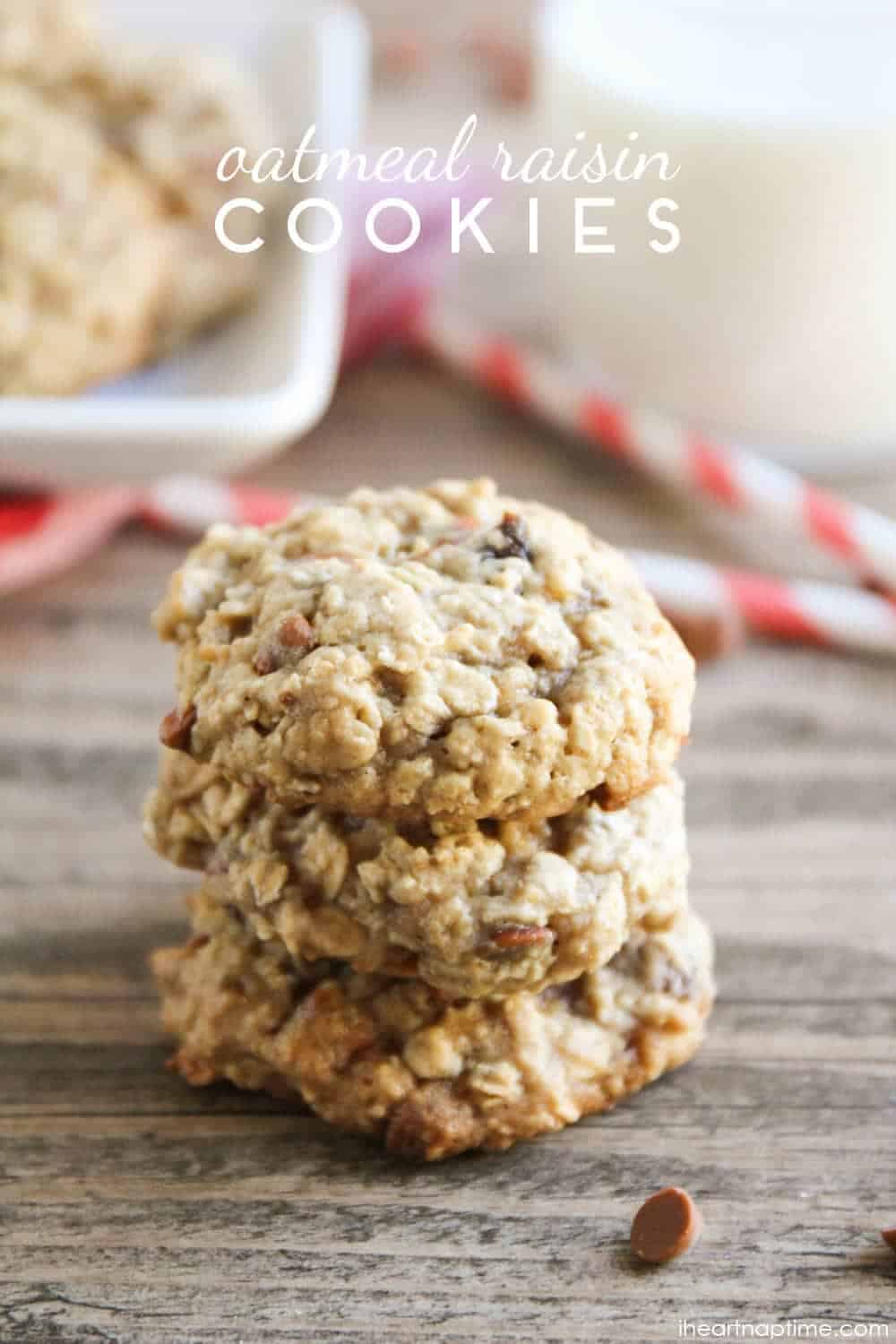 I doubled the recipe and they are now gone.
MY OTHER RECIPES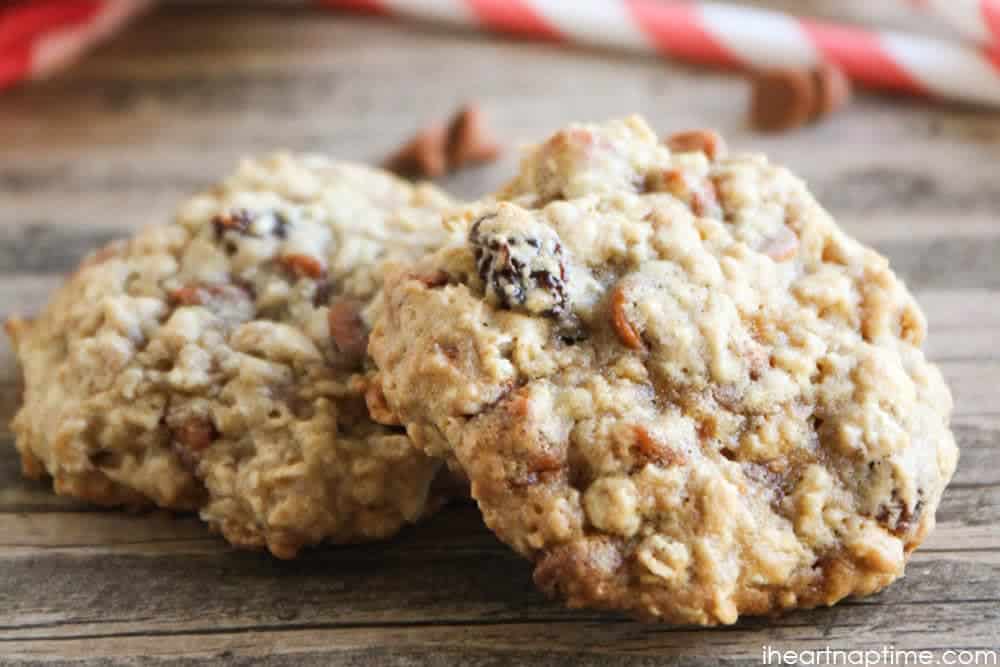 Disclaimer: I did give 2 plates away. But seriously these are ADDICTING! Holy cow! At least they are semi-healthy…right?! ;)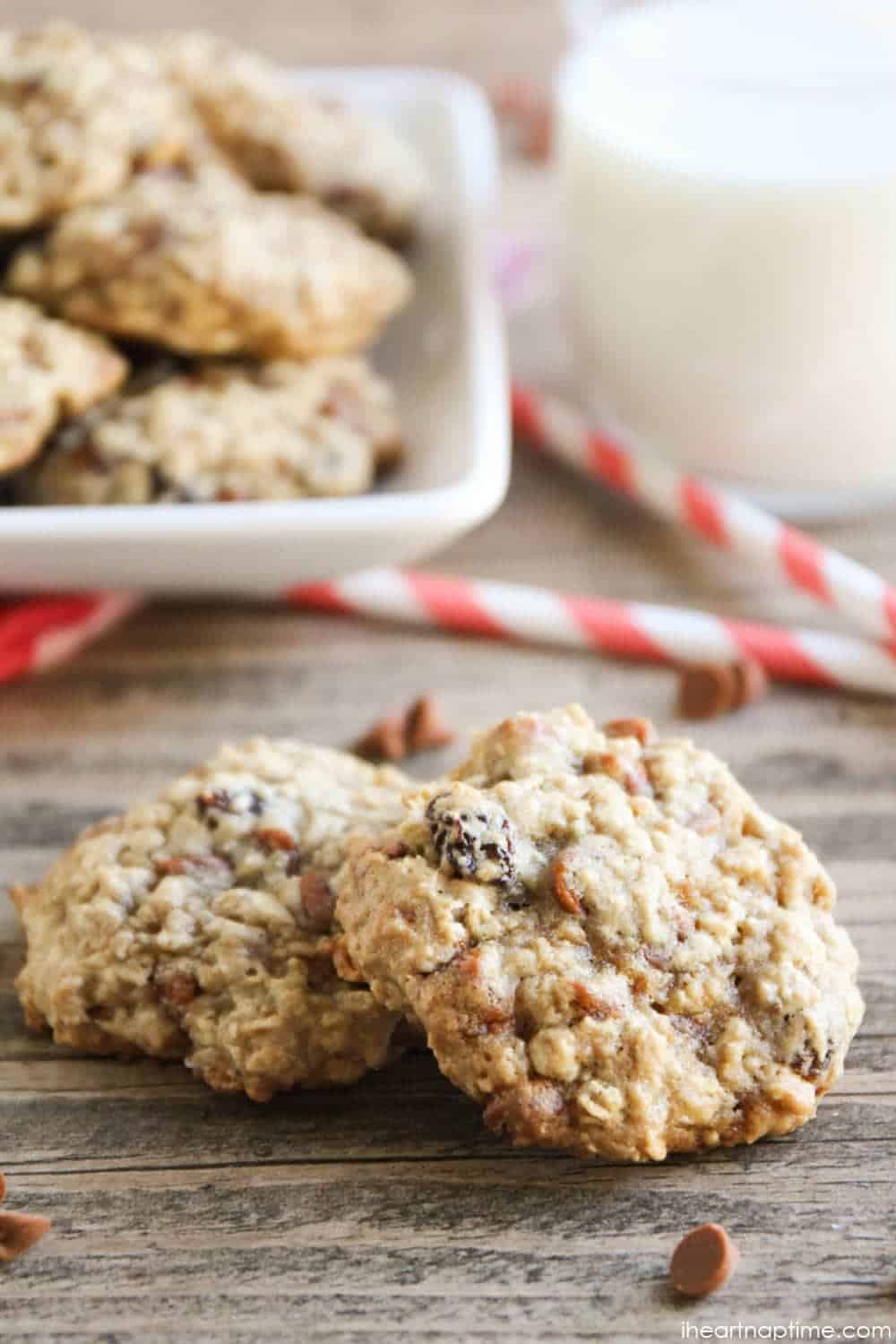 Oatmeal Raisin Cookies WITH Cinnamon Chips. Yum! If you haven't tried them with cinnamon chips, you are missing out!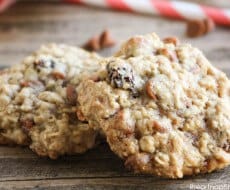 Oatmeal Raisin Cookies with Cinnamon Chips
Ingredients:
1/2 c apple sauce
1/2 c butter
1 c brown sugar
1/2 c granulated sugar
2 eggs
1 tsp. vanilla
1 tsp. baking soda
1/2 tsp. salt
1/2 tsp. cinnamon
3 c quick oats
1 1/2 c flour
1 1/2 c cinnamon chips
1 c raisins
Directions:
Pre heat oven to 350. Blend butter and sugars together until smooth. Then beat in eggs one at a time and add in vanilla and applesauce. In a separate bowl combine oats, flour, baking soda, salt and cinnamon. Next you will combine the dry ingredients to the sugar mixture. Stir until smooth. Then fold in raisins and cinnamon chips. Drop spoonful's onto pan lined with parchment paper. Bake for 10 minutes.
All images and text ©

MMM…seriously try these! You will thank me later!
Post originally published May 26, 2011; republished with new images May 31, 2016. Below is an original photo from the original publish date.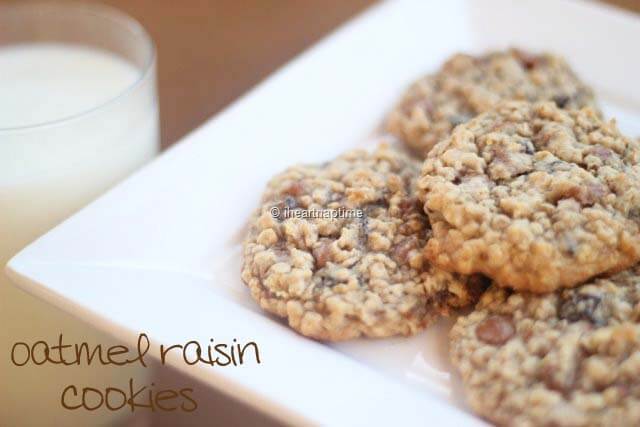 Love cookies? You'll enjoy these, too!