Olympic Snack Ideas… edible torches, rings, metals and Team USA pretzel bites!
I don't know about you, but I've been super excited to watch the upcoming Olympic games. My whole family has been anxiously awaiting the day they start, so we thought it would be fun to make some treats together to watch them on TV.
My favorite to watch is the gymnastics, of course. I could watch them tumble all day long. So much amazing talent!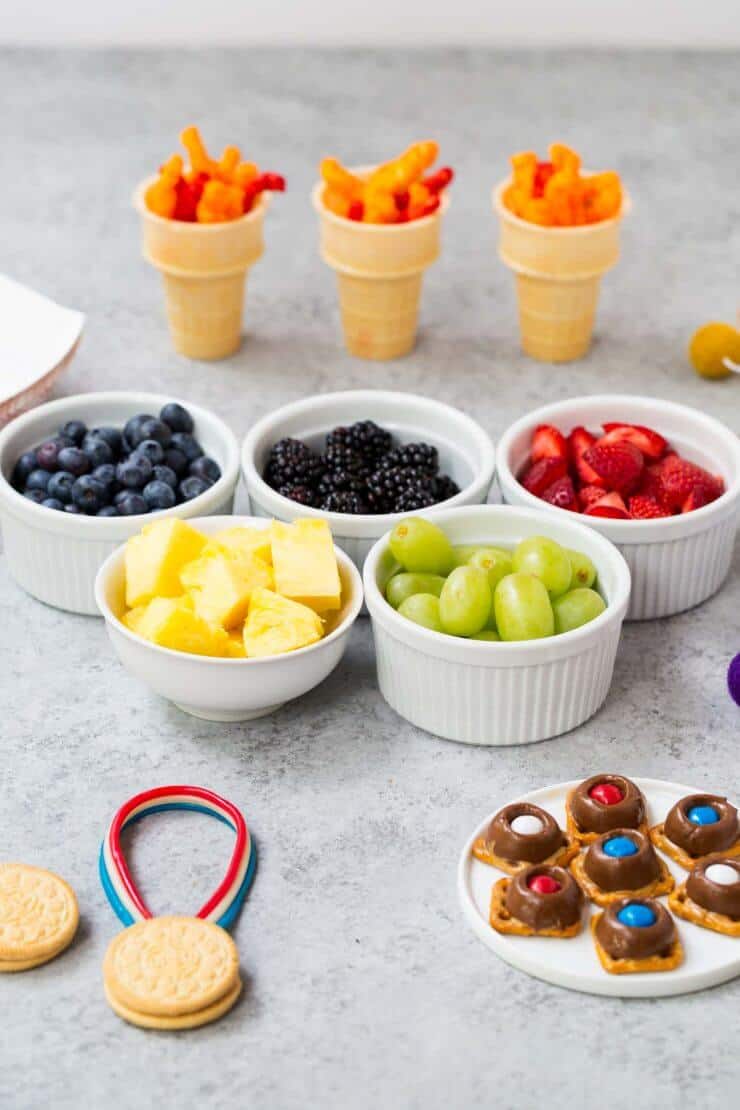 Before the opening ceremony my kids and I dreamed up some delicious ideas for the Olympic treats and then headed to our local Kroger to pick up the ingredients.
They had way too much fun filling up their carts. (I love that they have the little ones they can push.)
We originally went into the store planning on making one thing and the next thing you knew we each wanted to make something different, so we put together 4 different snacks. Isn't that how it always goes? ;)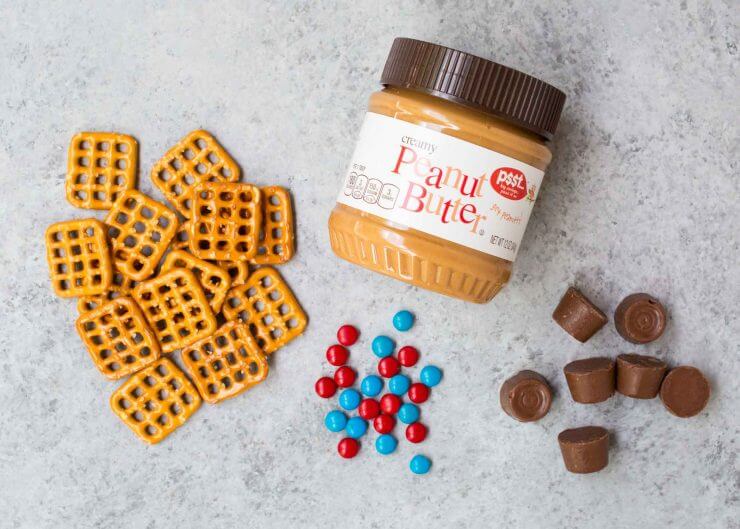 We thought it would be fun to make our favorite pretzel treats with a yummy twist by adding peanut butter and red and blue candies to support team USA.
We love the Kroger peanut butter and go through that stuff like crazy. It is so creamy and delicious! It added the perfect flavor to these pretzel bites (recipe below). Kroger has so many awesome private label brands we love.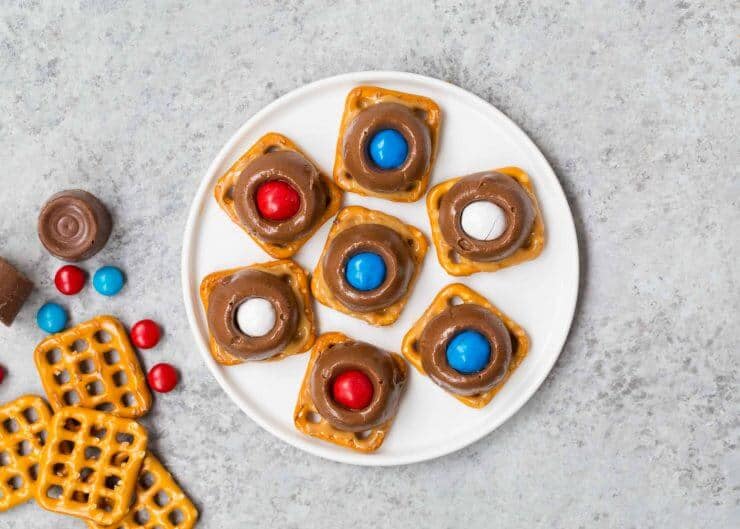 I was excited to see the red, white and blue candies still out. Perfect timing to make these treats!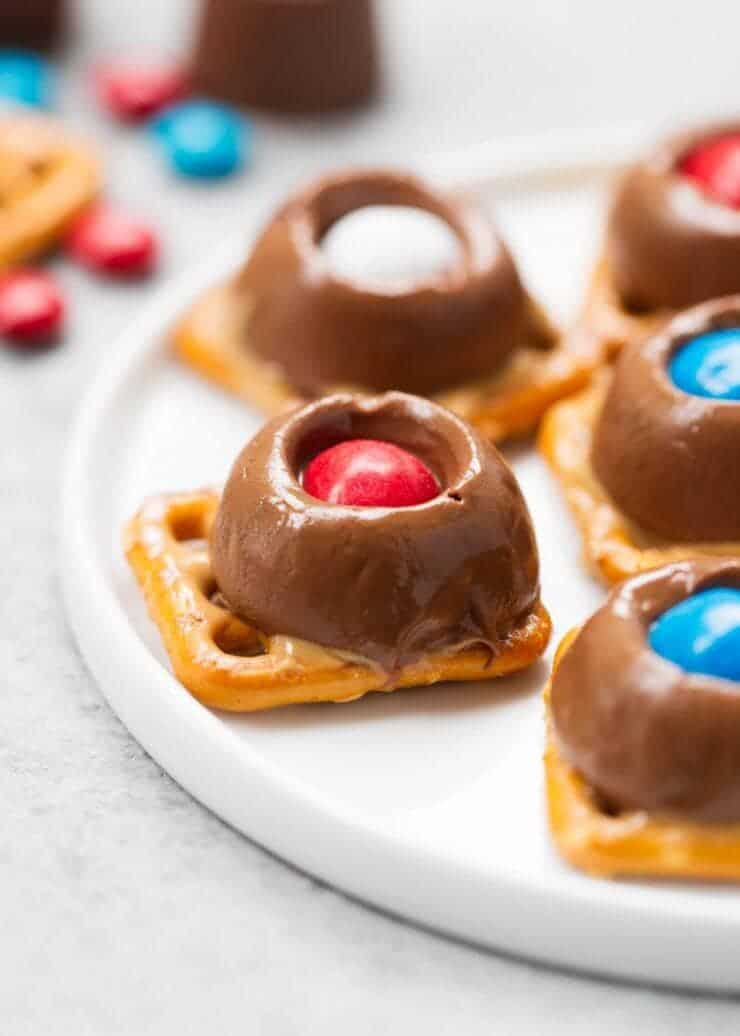 My kids also thought it would be fun to make candy gold metals, torches and rings out of fruit.

For the metals we used the pull apart licorice and golden OREO's to make them. All we did was pull apart the red, white and blue and then flatten it out. Then we took the top cookie off and added the licorice to the middle.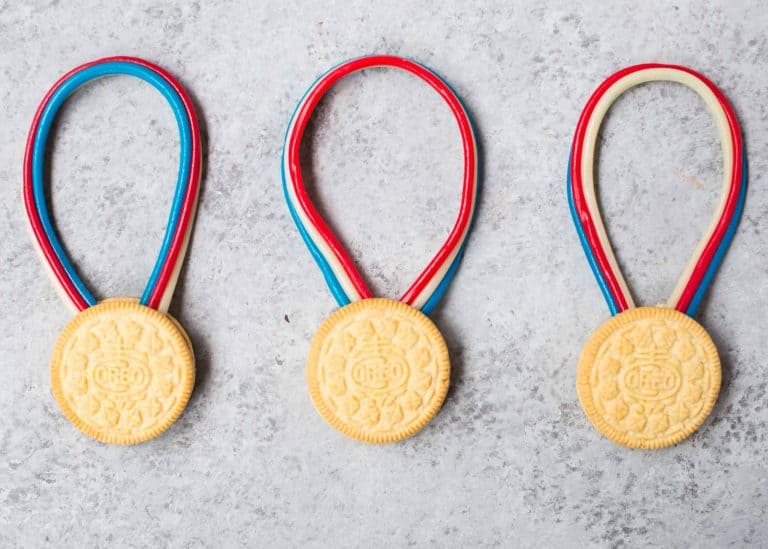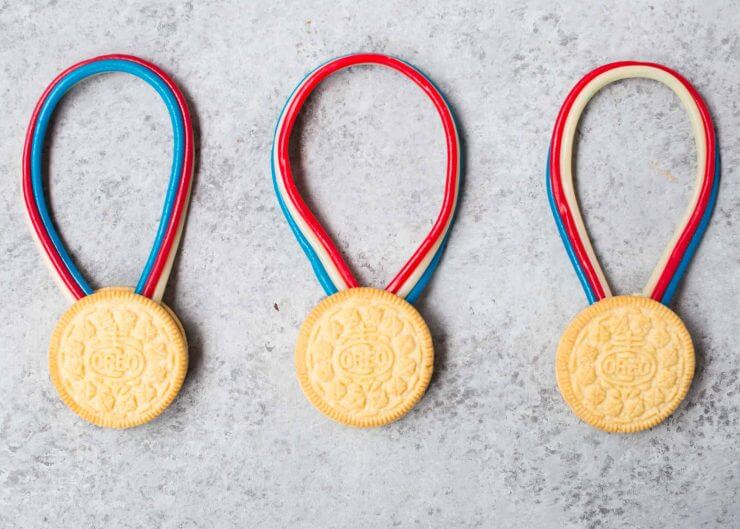 I think they turned out adorable (and yummy)!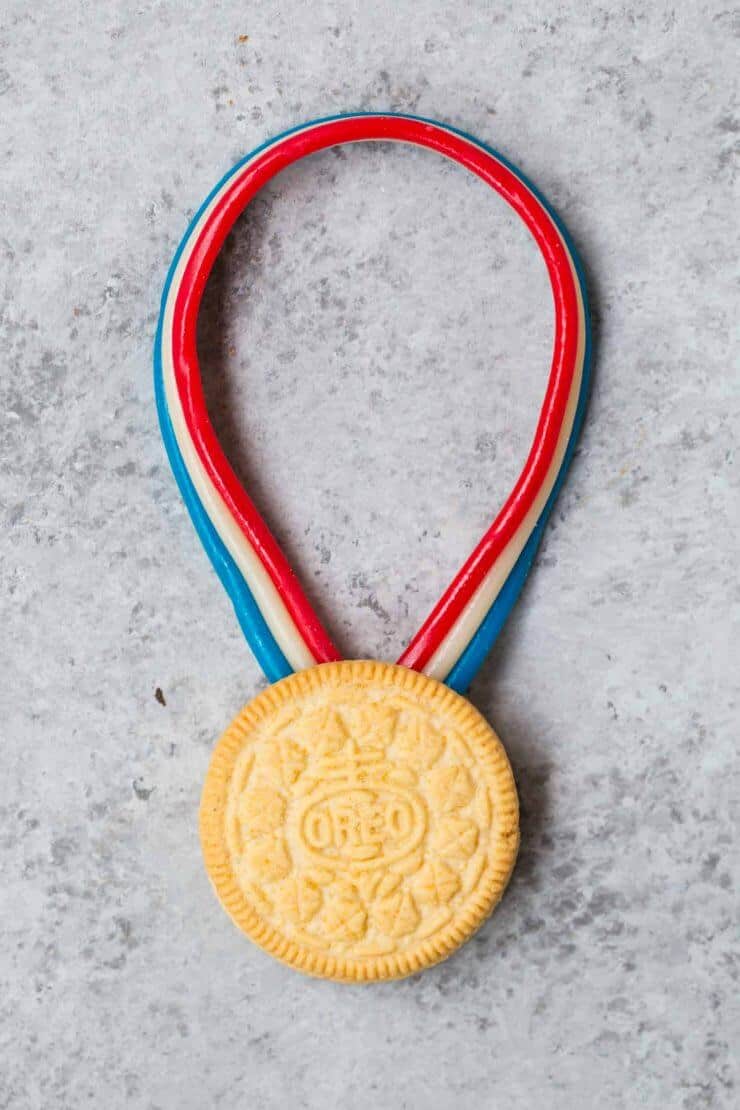 We also made little torches with ice cream cones and Cheetos. These were my kids favorite. We never buy Cheetos, so this was an extra special snack.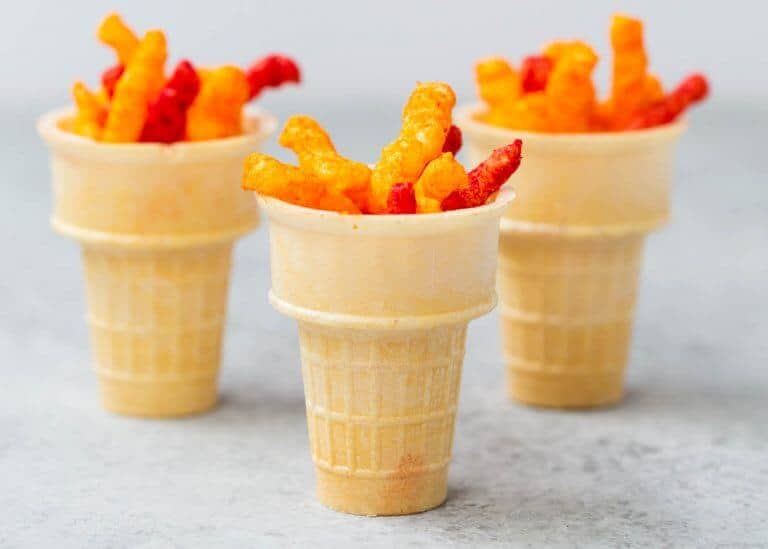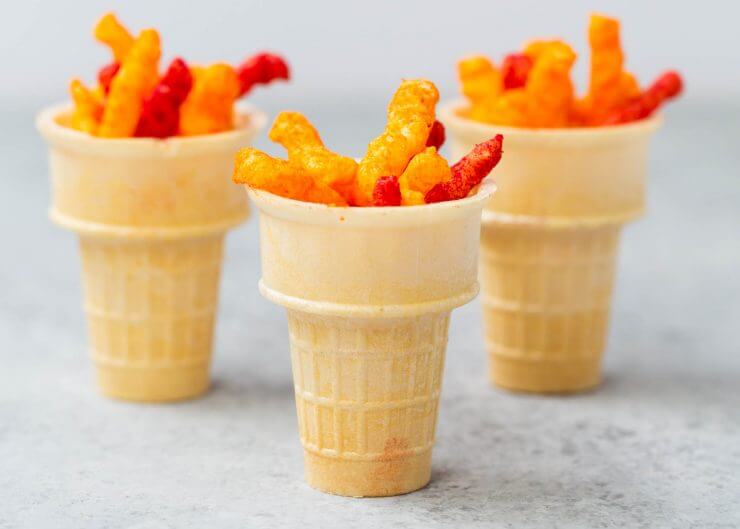 We also wanted to make a healthy snack, so we placed fruit inside bowls with the Olympic ring colors.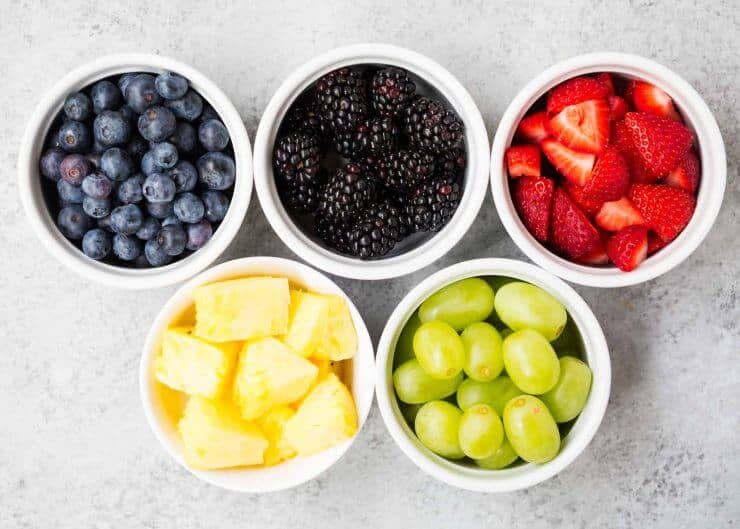 We all had a blast enjoying the opening ceremonies together and enjoying our yummy snacks!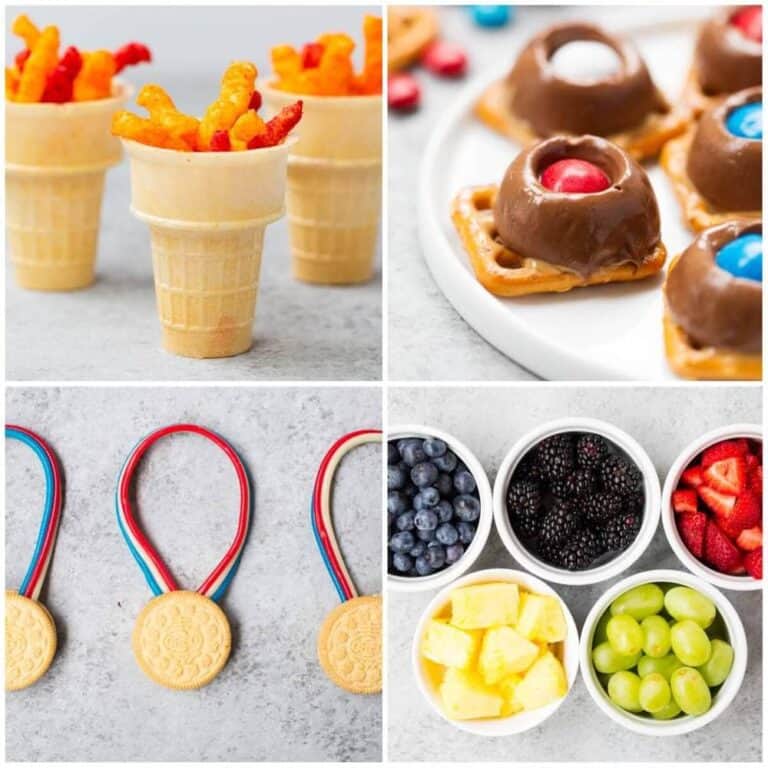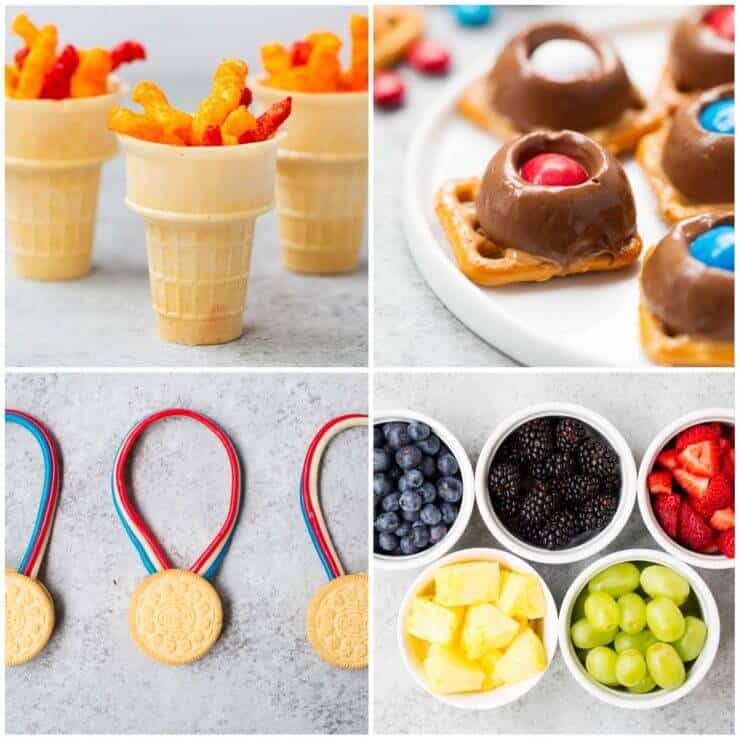 I want to hear… which is your favorite sport to watch?
Enjoy!

Disclosure: This post is in partnership with Kroger.