Organization Ideas!
Spring Cleaning is a common phrase that everyone is familiar with: when the weather improves, so does the state of your home. Closets are cleaned out, everything is de-cluttered, and organization runs rampant through your home. For a few (brief, in my case) moments, everything in your home has a place and everything is in order.  There are no random piles of bills and important papers lurking on counters, no piles of laundry waiting at the bottom of stairs, no craft rooms that appear to have been designated as some form of disaster area.
In my world, I don't really have a Spring Cleaning per se; mine is more of a Back-To-School Cleaning. As a teacher in my past life, this is the time of year when I wanted my freshly sharpened pencils and clean sheets of paper to have a proper home and I wanted my home in the same order. It seems only natural to me that as school is starting in some parts of the country already (mine included), I'll share some of my favorite organization ideas that I've rounded up.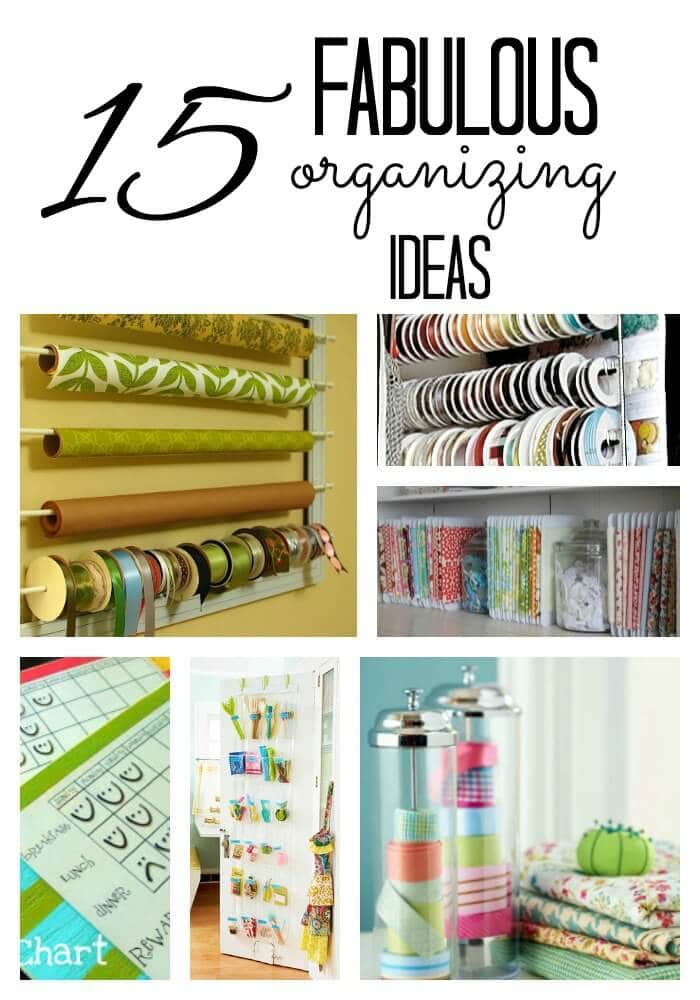 For the Craft Room: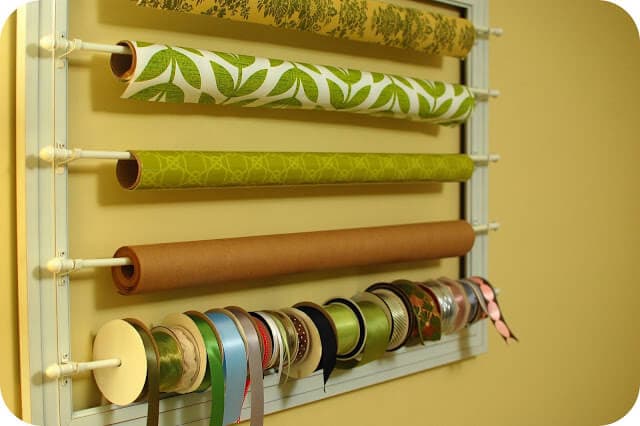 Wrapping Paper and Ribbon Wall Rack from 33 Shades of Green
Straw Holder Ribbon Organizer from All People Quilt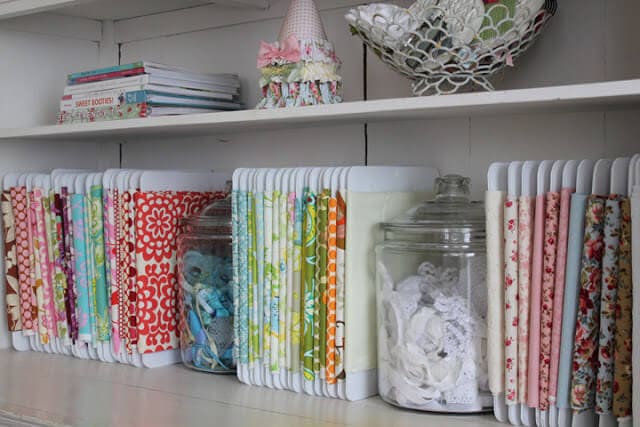 Fabric Storage from Girl. Inspired.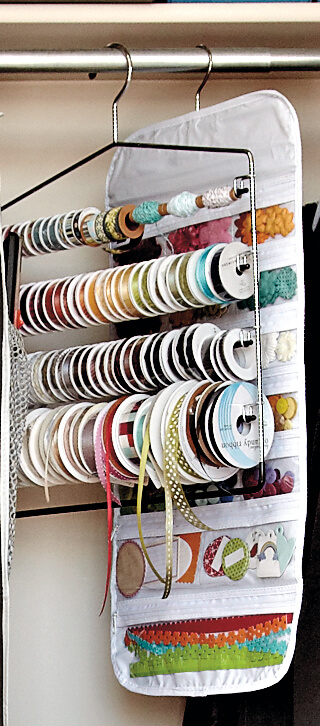 Hanging Ribbon Organization from Creating Keepsakes
For the Pantry and Kitchen: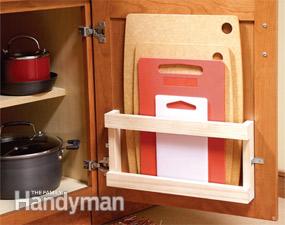 Cutting Board Rack from Family Handyman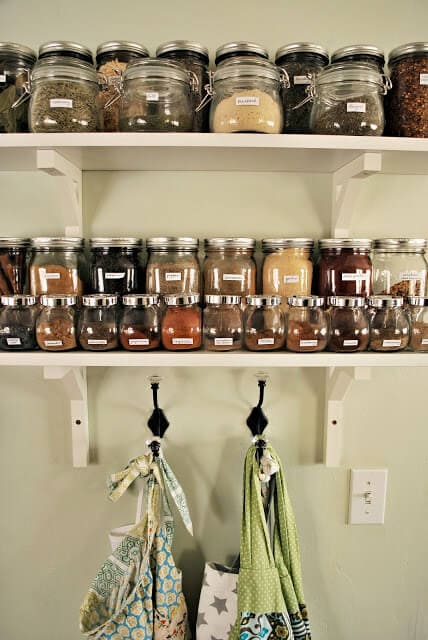 Spice Organization from Home Made Happy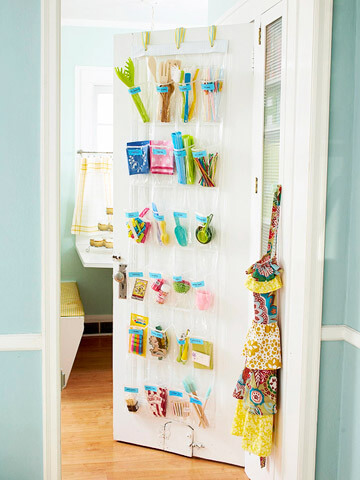 Pantry Organizer from Better Homes and Garden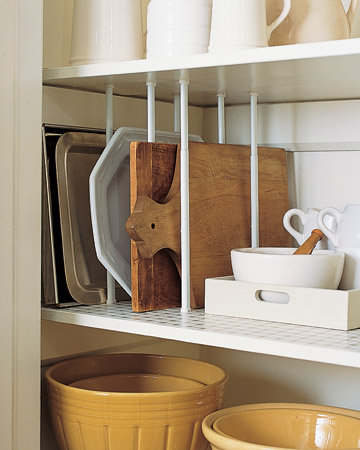 Pantry Dividers from Martha Stewart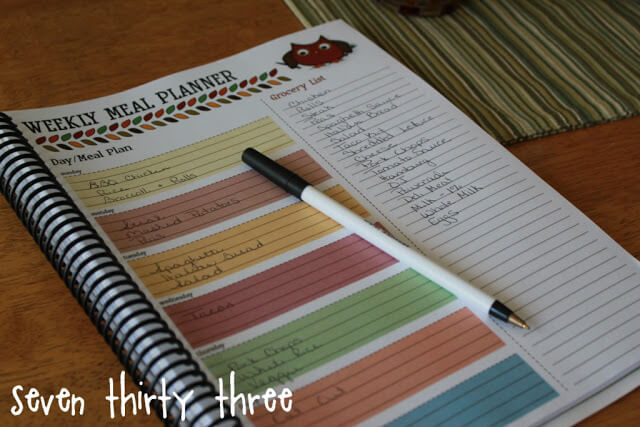 Weekly Meal Planner from Seven Thirty Three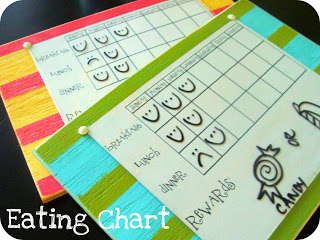 Eating Charts from Lil' Luna
For the kids: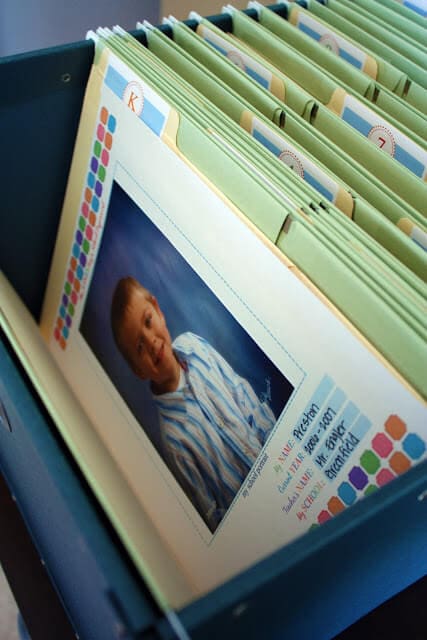 School Paperwork Organization from I Heart Organizing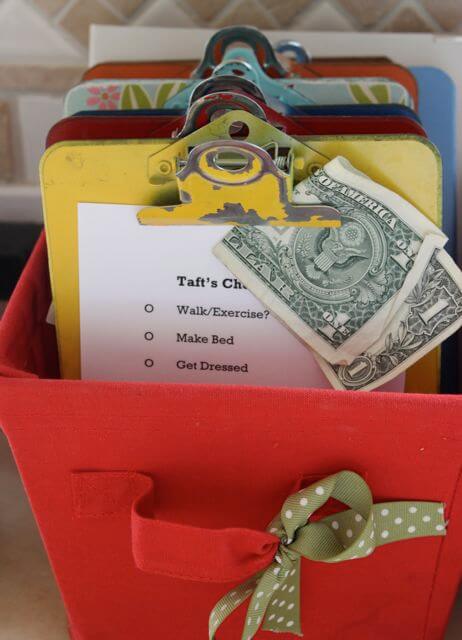 Chore Charts from Sandy Julian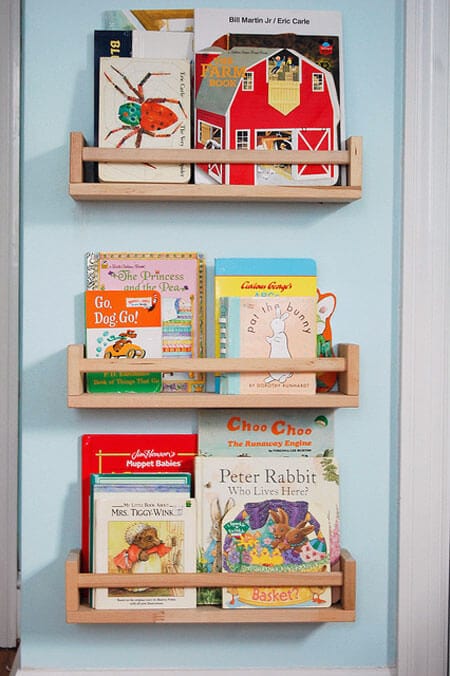 Inexpensive Bookshelves from Oh Dee Doh
And the piece de resistance: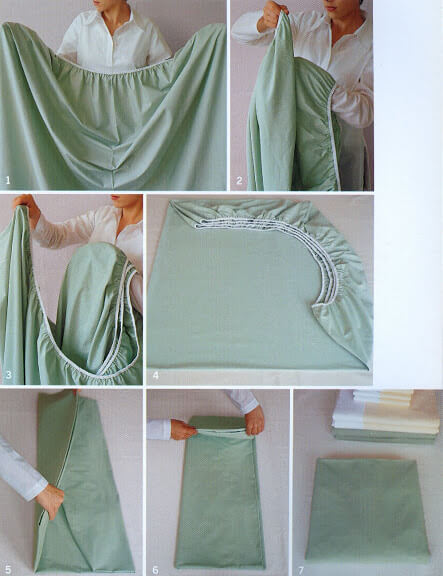 How To Fold A Fitted Sheet by Stephmodo
I love that there are so many ideas and options out there to make your home, office, craft room, whatever more organized and more efficient. This is only a small handful of the ideas I've stumbled across. I have many more over on my Organization Board on Pinterest!
Check out these other great post on organization: