Easy sew outdoor pillow – Learn how to make your own outdoor pillows with this simple sewing tutorial.
Summer is coming and that means more time spent outdoors relaxing with family. So, why not whip up an easy sew outdoor pillow to create a comfortable lounge space for your family and guests.
Hi, it's Kara from A Kailo Chic Life, and today I wanted to share my tricks and tips for making your own outdoor pillows.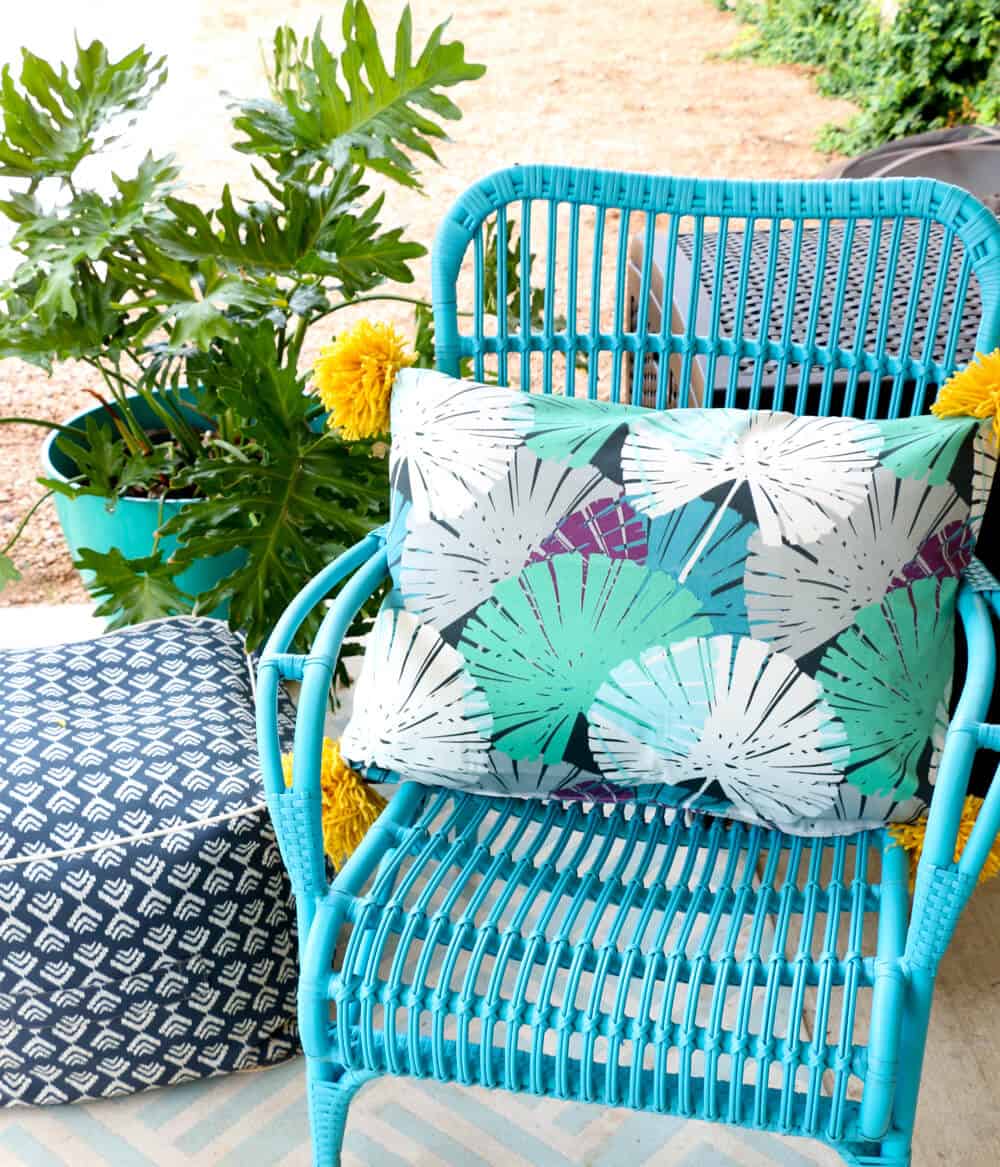 The Supplies:
Old bed pillows that have lost their fluff (or new standard bed pillow inserts, but why not use the old ones for these pillows and the new ones for your bed?)
1/2 yard of Polyester Outdoor fabric for each standard size pillow (I am partial to Premier Prints line of cute outdoor fabric)
Sewing machine and basic sewing supplies
Begin by measuring your pillow insert (I like to use large bed pillows so that there is more surface area to sit on, and they tend to be cheaper than inserts you get at the craft store). You will now want to add 2″ to the length and 2″ to the width of the measurements from the pillow and cut two pieces of your fabric to this size. For example, my pillow measured 18″ by 24″, so I cut my fabric to 20″ by 26″.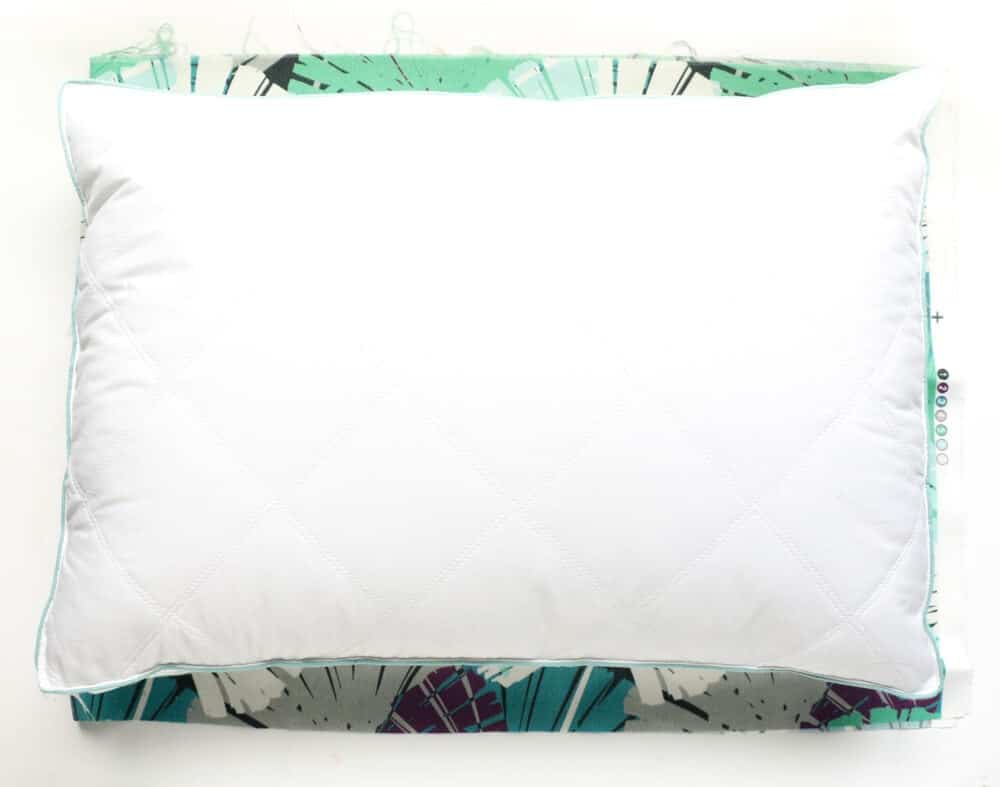 Once you have your fabric cut to size, put the right sides together and sew around three sides of the pillow case and 4-5″ in from each side on the last side. This will leave an opening for you to turn the pillow case right side out and insert the pillow.
The pillow that I used was very fluffy (about 2-3″ deep), so I wanted to make flat corners for the pillow case to give the pillow more of a square look. To do this (while the pillow was still inside out), I lined up the side seams on two edges to create a triangle at each corner and sewed a 2″ seam at each corner. This seam will square off the corners.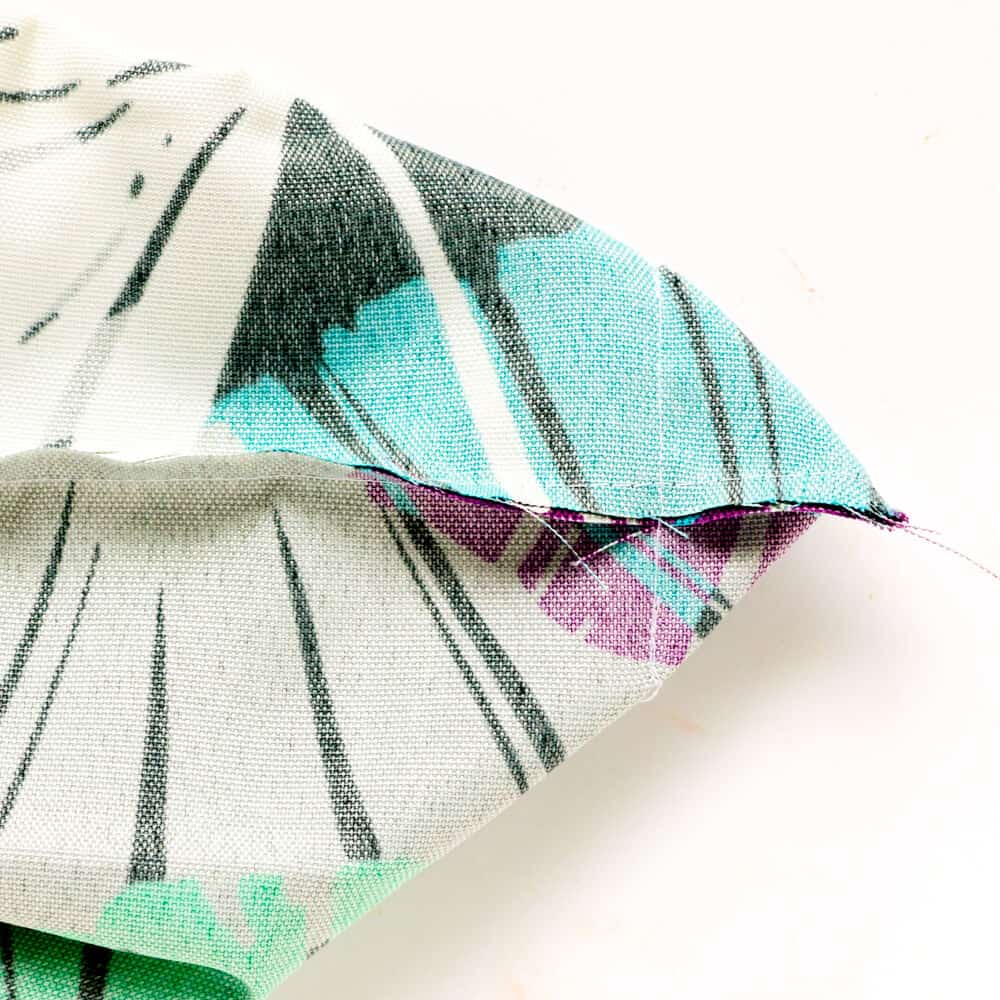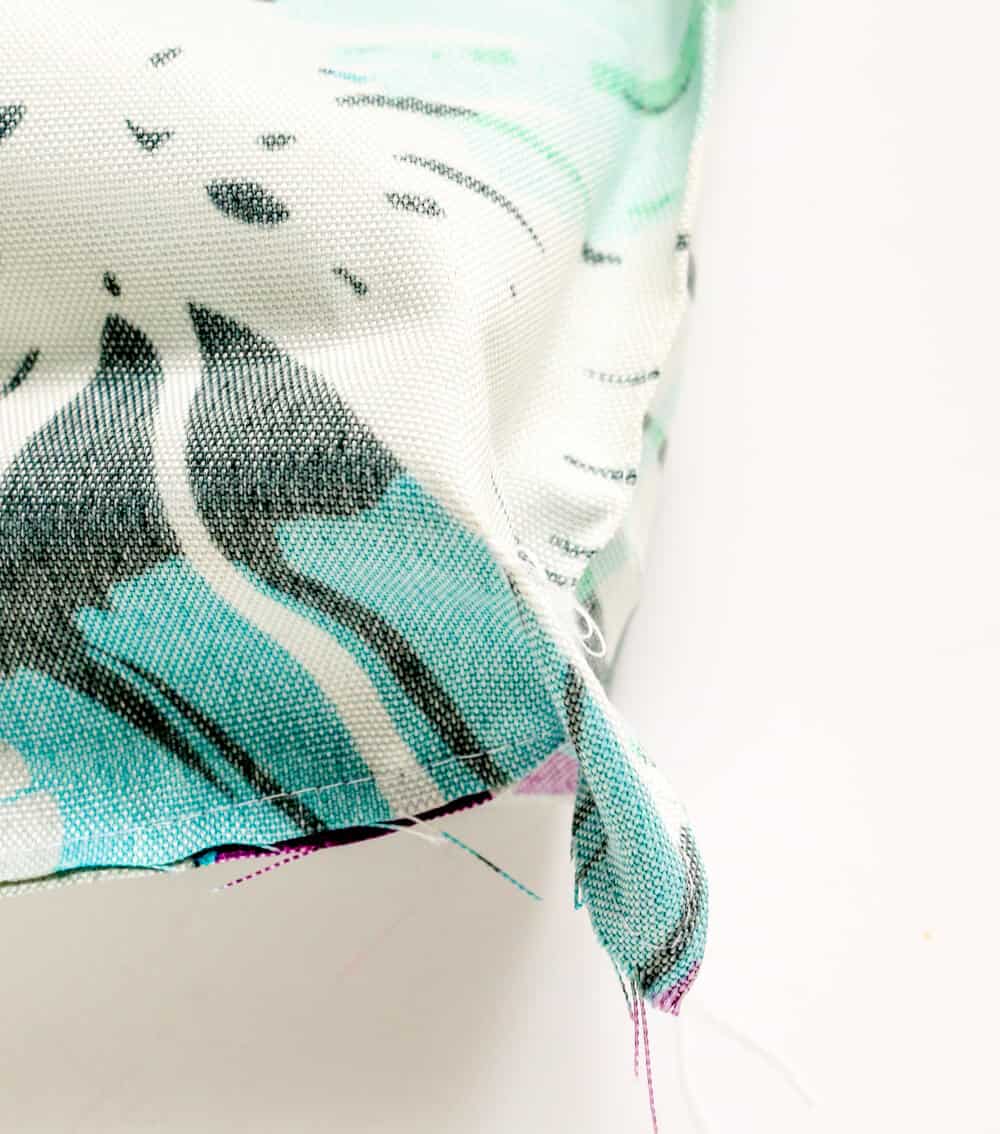 You can see what I mean about this stitch squaring off the corners above. Once you have all four corners stitched, cut off the extra fabric at the corners and turn the case right side out.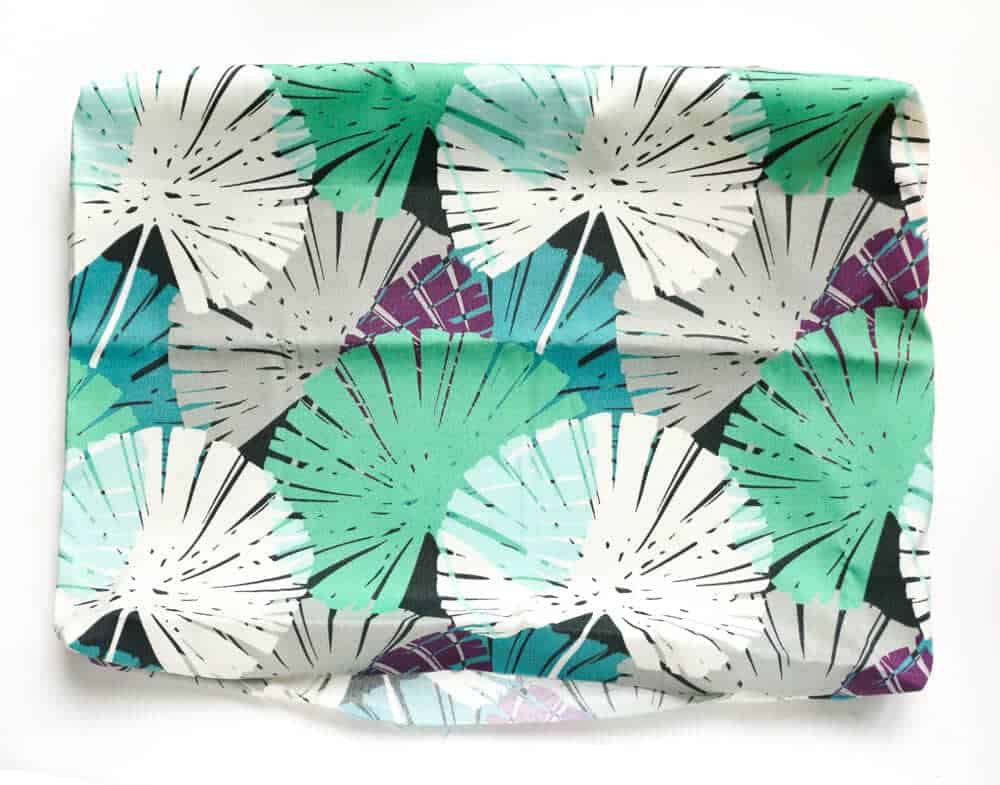 Insert your pillow into the case and then pin the opening closed and either hand stitch or machine stitch (this is difficult, so feel free to hand sew it if you are a beginner) the opening closed.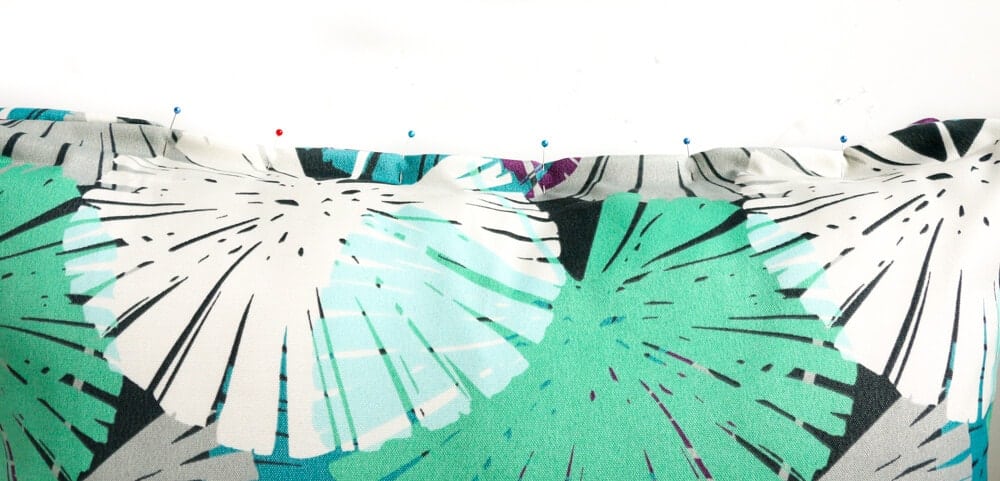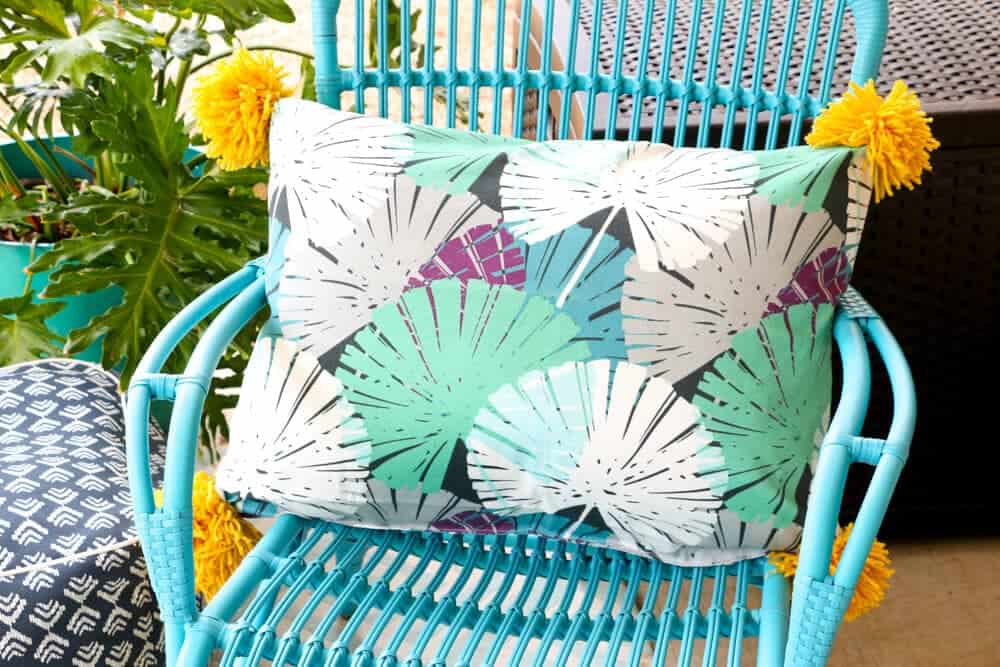 Congrats on completing your first pillow! Feel free to add yarn poms to each corner if you wish, or leave it as is. The outdoor fabric will repel moisture and prevent mildew from growing on the pillow, but I would still recommend keeping the pillows on a outdoor covered patio or putting them away before a storm.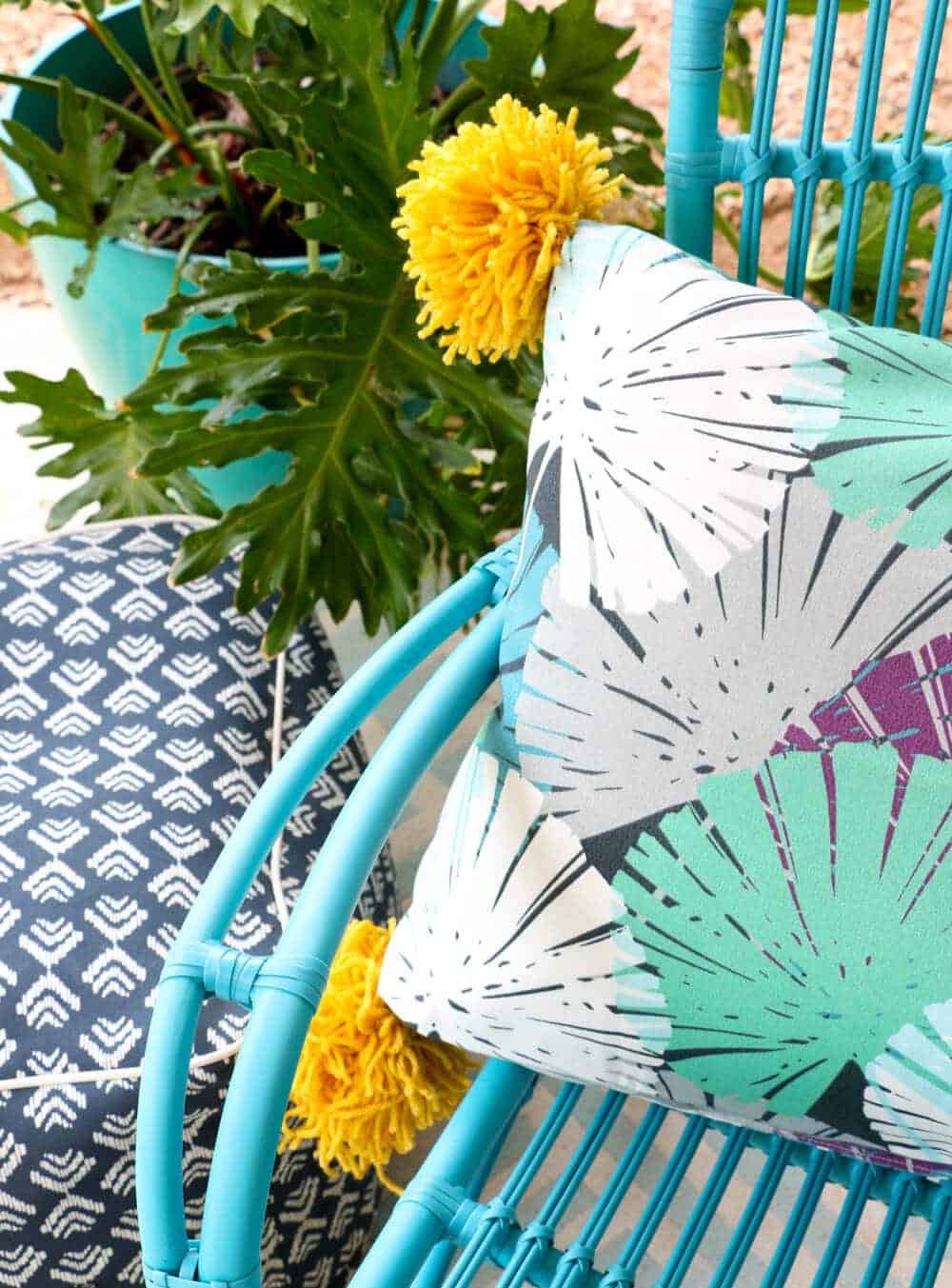 Now go have some fun outside! I hope you enjoyed this tutorial for an easy sew outdoor pillow, please feel free to check out my blog, A Kailo Chic Life, for even more sewing tutorials and craft ideas.
Thanks, Kara!

If you love this great outdoor DIY, you'll enjoy these too!